Strapped for Cash? Top Night-In Ideas!
Looking for a fun way to fill the cold, dark evenings? Medical student Kathryn shares her top tips on how to enjoy time with your friends without breaking the bank.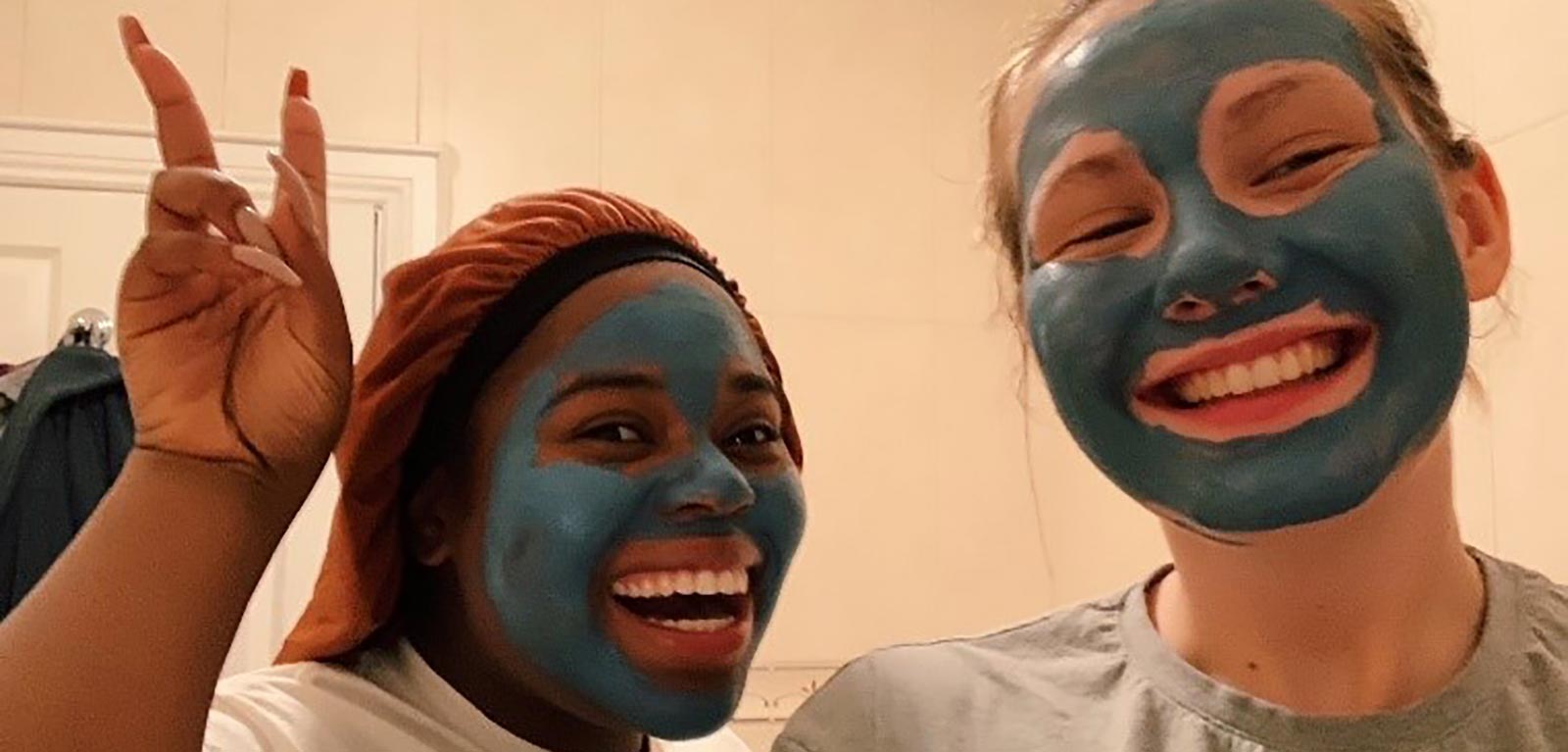 If I'm totally honest, winter time is not really my thing. With the sun setting before 5pm and the need to pile on extra blankets, at this time of year I'm always keen to fill up my time with enjoyable things and keep the January blues away- and what better way to do this than spending quality time with my flat mates?
Quality time!
I am very lucky to live with a great set of friends in private rented accommodation, but also have fond memories of my time in university accommodation. Regardless of your context, making an effort to be deliberate in spending time with those you live with is a great way to make and consolidate friendships that you may carry through your university days and beyond.
In the past, this might've looked like dressing up for a nice dinner or heading to the pub, but with the rising cost of living, for many of us it's not sustainable to do this as often as it once might have been. Not to worry! This doesn't mean it's all doom and gloom- it just requires us to be a little more creative. If you're like me and need a plan to keep the winter blues at bay, or just want new ideas to try bonding in your flat, here's some of my favourite, low-cost ideas for a night in.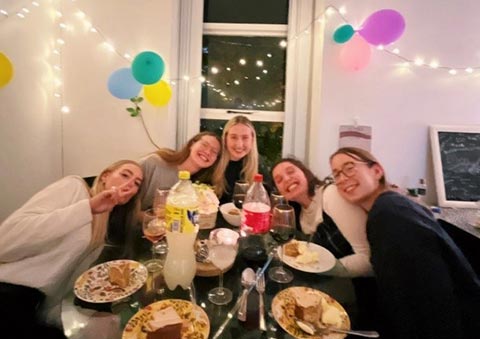 Master Chefs
Sometimes home cooked meals are the tastiest, and you don't have to be an amazing cook to end up eating well. Why not host a potluck-style evening, where everyone takes responsibility for one part of the meal, or even cook together to create it?
I am a big fan of dinners cooked and shared with my friends, as it gives you plenty of time to spend together as you shop, cook and eat- and will make a tasty meal for a fraction of the cost of a restaurant. You definitely get bonus points if you bake something for dessert – and if you have friends from around the world, this could be a great chance to try new dishes you might not have had before!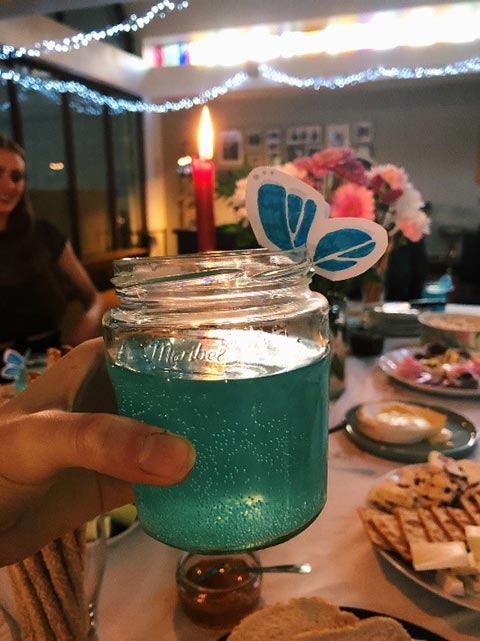 Classy cocktails
On a similar note, why spend huge amounts of money on drinks at the bar when you can DIY them with your friends at home! Pick an easy drink or two to make (we rely on BBC Good foods' cocktail recipes), split the cost of the ingredients between you and prepare for a classy night, all from the comfort of your kitchen.
Particular successes for us include making batches of sangria, and themed cocktails/mocktails for a special Taylor swift album release party- with each drink themed after a different album. Tiktok is filled with ideas of ways to make your night unique, such as theming drinks after your job or degree- a great chance get creative together.
Whodunnit?
If you're a fan of a themed night, why not try a murder mystery? There are a bunch of free, downloadable templates online, each with a unique story line and characters, for different sizes of groups. (Check out some of them here! Murder Mystery Scripts for Your Next Murder Mystery Party | Pro Party Planner)
This is next on my list of things to do with friends, and am already looking forward to the idea of getting to take on a character and put on my detective hat to solve a murder- even better if we end up in costumes to make it an occasion.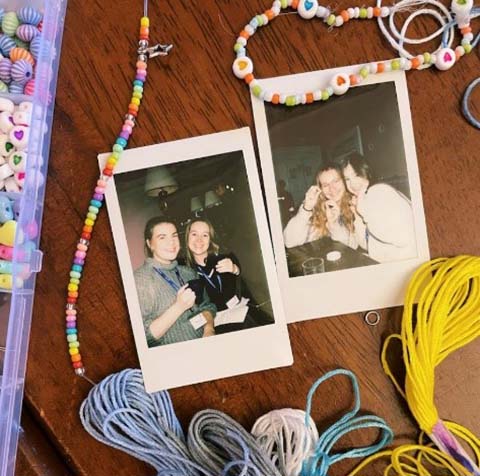 Arts and crafts
For a more relaxed time, you could explore your creative side together. Shops such as The Range, Home Bargains or Poundland will often have craft sections where you can buy any supplies you need for cheap prices. Pop on the kettle and prepare some snacks, then unwind- our personal favorites include paint by numbers sets and bracelet making, as they are a good way to relax, leave the stress of your degree behind and have plenty of time to catch up with your friends while you work on your masterpiece.
If you're brave, why not try following a Bob Ross painting tutorial and really letting your creative side out? (Personally, my inability to draw a straight line sort of rules out this one…)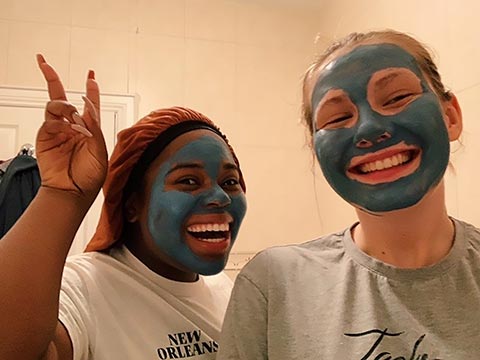 Pamper time
While you're planning for a relaxing night in, it could be the perfect time to squeeze in some communal self-care! Treat yourself to a classic girls (or boys) night in that could've come right from a 2000s teen movie- painting nails, styling hair or doing facemasks for glowing skin. Sheet masks cost around £1 each from most drugstores, or you could try and make your own using grocery staples like honey, banana and yoghurt.
If you're feeling particularly brave, I have both dyed and cut my housemate's hair during past girls' nights- perhaps the ultimate bonding activity, but only if you dare!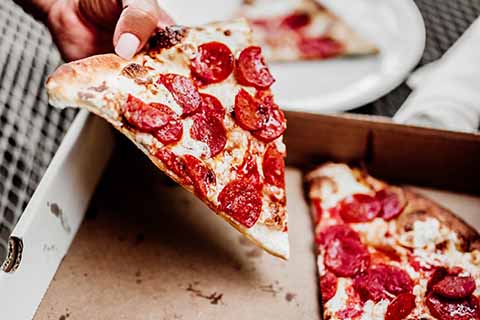 Order in
Good takeout and a Netflix binge is a classic combination for a good reason- and doesn't have to cost the earth if you're smart about it. For example, choose your night wisely to maximize deals from local restaurants. My favourite is Four Star Pizza's deal from Monday-Wednesday, where any size of pizza is £10- the extra-large easily feeds myself and two friends, making takeout cheap and easy. The McDonalds app frequently offers deals, as well as reward points you can redeem for free items, and food delivery services like JustEat may offer discounts when ordering above a certain value- which is much easier to accomplish as a group.
With a delicious feast secured, all that's left to do is stick on a classic movie or addictive new series for the perfect night.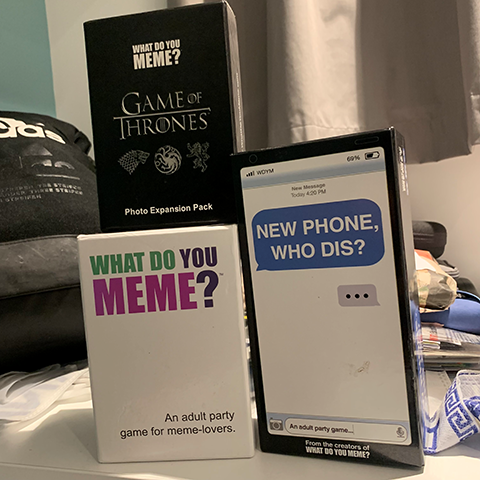 Fun and games
There's nothing more bonding than a game with your flat, especially if you don't know each other that well! The humble pack of cards can yield an endless amount of games (Spoons would be my personal fave), and there are plenty of free-to-download apps that can bring the laughs with some healthy competition. 'Heads up' and 'Psych!' have led to many fun times in our household!
It may also be worth finding out if any of your housemates have old gaming consoles at home that you could use as a flat- such as a Wii for Mario Kart- if you're keen to take competition to the next level.
No matter what you choose to do, at the start of a new year it's an important time to connect with one another, support your friends, and treat yourselves to a stress-free night of fun.
Find out more
More blogs about the cost of living and money matters
Kathryn Allen

Medicine| Undergraduate Student | Lisburn, NI

I'm a 21 year old student originally from Lisburn and starting my fourth year of Medicine at Queen's in September- I love my degree because its combines caring for people, learning fascinating things and working as a team. When I'm not busy surviving placement and exams, you can find me in one of Belfast's great coffee shops with a friend, going to concerts to get my fix of live music, or curling up to read a book with a carefully curated Spotify playlist on in the background!