Best Places to get a Veggie Burger near Queen's Campus
Sometimes only a good veggie burger will do! But where is the best place to go near Queen's Campus? Luckily Tejinder has done the "hard" work so you don't have to, here are her recommendations.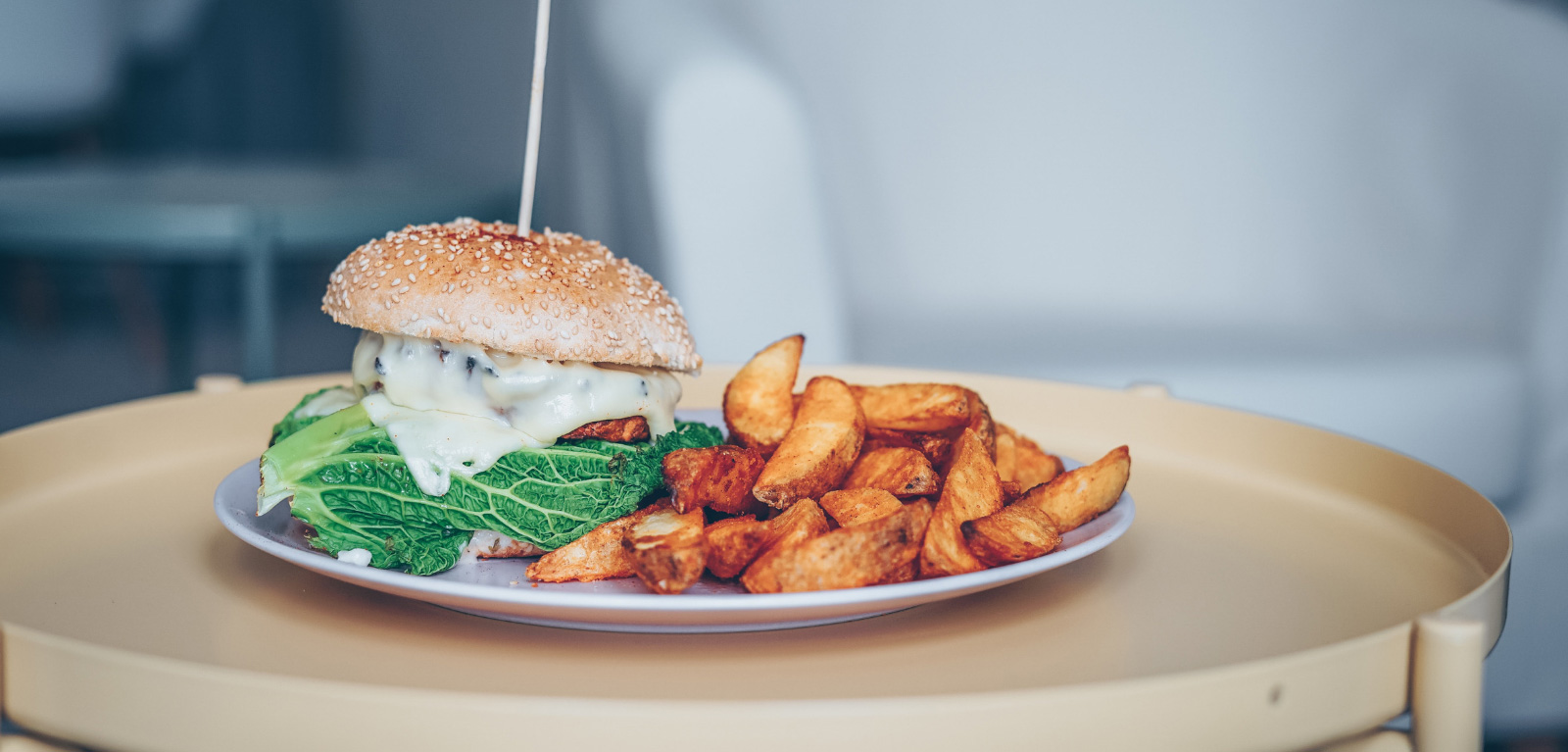 As a vegetarian, I am always looking for food outlets which have options for me that are filling, delicious, well-priced and worth the wait! One of my favourite food items is a good burger, and I really love finding that place which gives me a burger which hits the spot! So, this is a short list of some places that I found had great veggie burgers (and had me returning again and again!):
Build A Burger (Best Budget-Friendly Burger!):
One great thing about Build A Burger (located on Botanic Avenue) is that you can choose each everything about your burger, even the bun and sauces! The burger is completely customized and is to your liking. They have two options for vegetarians (which can be vegan if you don't add cheese to your burger!), which is a black bean burger and a soya mince burger. Personally, I found that the soya mince burger is a great meat alternative for any vegetarians looking for that texture and feel of meat. If you are not looking for that specific feeling, the black bean burger has a little kick to it which can be a nice change of flavour as well. This place is very well-priced for those students like me who are on a budget! For just a fiver, you can get a burger and chips, if you go between 3-6pm. Otherwise, the burger itself will cost you a fiver. Even so, the burgers are huge and you will not be left hungry! If you are not a vegetarian, Build A Burger has an awesome menu in general with many different kinds of burgers, so there is something for everyone!
Slim's Healthy Kitchen (Most Surprising Place for a Burger?):
Now, judging by the name, this would not be a place you would think to go for a burger. However, Slim's Healthy Kitchen (located on Lisburn Road), has a great vegan burger, called the B12 burger, which is made out of plant-based protein and mushrooms. You can always ask to add cheese if you do not want the burger to be vegan. It is a delicious option for a sit-in meal, or even take away. It is also reasonably priced for the restaurant at about 8 pounds. The great thing about this burger is that the size of it is very good, and while it tastes great and gives an awesome texture, it does not make you feel heavy or bloated afterwards; it leaves you feeling satisfied and light, which is an awesome feeling to have after eating your favourite food! So, this way, you can have that burger without feeling guilty about it being super unhealthy!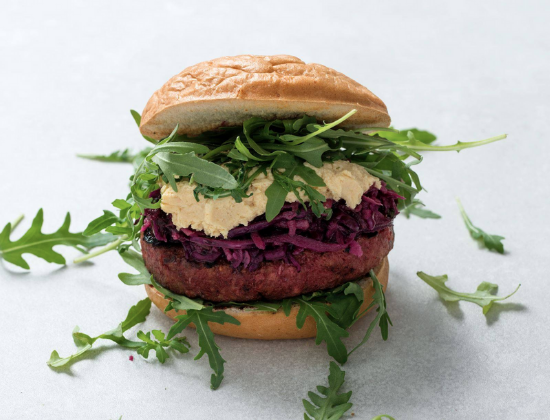 Eat Street (Most "Gourmet" Burger!):
This place is definitely the most expensive on the list and still not that pricey! The burgers you get at Eat Street (located on Lisburn Road) are "gourmet-style" burgers. It will cost you a tenner to get one of their burgers, but they come with fries. Eat Street is a completely vegan restaurant, but they do like to make food which imitates normal street and junk food. They have a wide selection of burgers for vegetarians and vegans to choose from, but my personal favourite is the "bacon and cheese" burger (obviously without real bacon and cheese!). One of my friends who is not vegetarian quite enjoyed having their "pulled pork" burger when we visited, and he said he would definitely come again to try their other options. So, give it a try!
Junction (Closest to Campus!)
Handily situated in the PFC on Campus, Junction has another budget-friendly veggie burger option. Their grilled halloumi burger is great for any cheese addicts out there and comes packed with salad, pickle, relish and aioli. Plus at £3.45 you'll be hard pressed to find a better value veggie burger.
**New Addition!** Tribal Burger (Best Vegan Choice)
Coming in as a highly recommended additional option is Tribal Burger. One of the newest additions to Botanic Avenue's ever-growing culinary scene. And it's well worth a visit. It has not one, but two, vegan burger options and a wide selection of local vegan craft beer too! You can choose from a delicious sweet potato, quinoa and chilli patty with curried butter beans and vegan sriracha mayo or a lentil and tomato patty with vegan pesto.
McDonald's (Really!):
Now, this is last on my list because it is obviously fast food, and already well-known. However, I thought an honourable mention should go out to McDonald's in Belfast because they have a very good-tasting veggie burger. Canadian locations of the franchise do not sell any vegetarian burgers so I was pleasantly surprised upon coming to Belfast and noticing that I could go here and buy a very cheap, filling and delicious burger!
So, these are obviously just some starting points to find the best veggie burger in Belfast, but I hope it helps you start the journey with these options and enjoy them!
Tejinder Gill

Dentistry| 2nd year | Canada

I am a 24-year-old Canadian girl through and through! I came to Belfast in Sept 2017 to start my degree in Dentistry. While I do have a degree from Canada (in Biochemistry), coming to Belfast has been an entirely new experience. I am part of the Canadian American Student Association and I am also a Residential Assistant, so if you see me around, say hi! I love reading, sports, singing but above all, I am a coffee fanatic, so I am always up for a chat over a delicious cup of coffee!

‌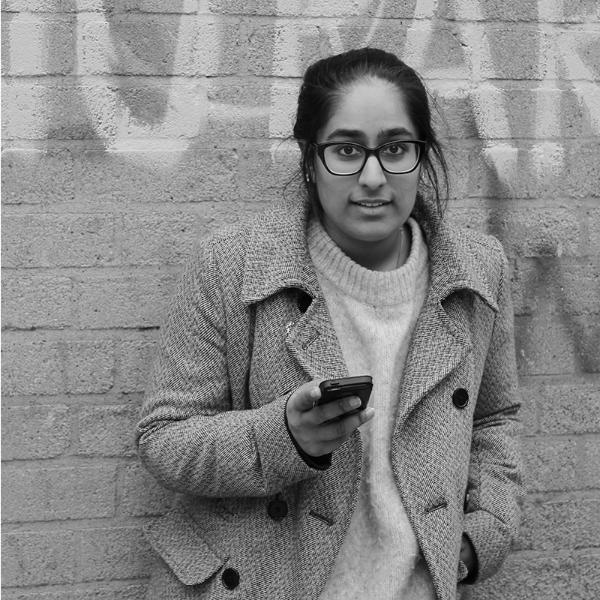 Tejinder Gil
Student blogger, BDS Dentistry