Best Vegetarian and Vegan Food Outlets Around Campus
Having a vegetarian or vegan diet can be quite difficult to maintain, especially when you want to get some takeout, or go to a restaurant with friends. Tejinder's here with a guide to all the best places to eat around campus.

As a vegetarian myself, one of the first things I did last year (my first year in Belfast) was to check out as many food places as possible to see what places most vegetarian-friendly, cost-efficient, and near campus were. So, if you are a vegetarian, or just looking to eat some kick ass vegetarian food, worry not! I have compiled a list of some of the best places around campus where you can go eat!
1. Umi Falafel
This little gem is first on the list because it is personally my favourite and AWESOME. Umi Falafel is located at 96 Botanic Ave, Belfast BT7 1JR, only a short walk from McClay library, Peter Froggatt Centre, or even the Medical Biology Centre (MBC). They have a huge selection of pita wraps, sandwiches, falafels, salads, and sides that are ALL vegetarian! Umi Falafel is very wallet-friendly, and the items are reasonably priced. How refreshing to go inside a place knowing you can order anything on the menu without asking if it's vegetarian-friendly! My favourite is the Palestinian falafel wrap.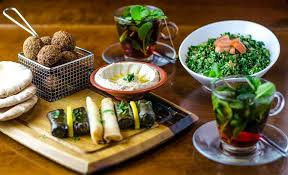 2. Boojum
Now, I know Boojum is a non-vegetarian Mexican food chain and is not a stand-alone establishment, but they have some delicious food. As a vegetarian (or even a vegan!), you can go into Boojum and get a really filling burrito, bowl, plate of nachos or tacos for a decent price. While people may think that the food is not as filling without the meat, I personally think their portions make up for the lack of meat and you can seriously go into a food coma!
The closest Boojum location to main campus is 67-69 Botanic Ave, Belfast BT7 1JL, and the closest one to Elm's Village BT9 (Queens Accommodation) would be 509-511 Lisburn Rd, Belfast BT9 7EZ. You can change most of the options into vegan choices by not adding cheese and sour cream, so Boojum is definitely a top-rated option! My personal favourite is a veg burrito bowl with a side of chips and guac! Yum!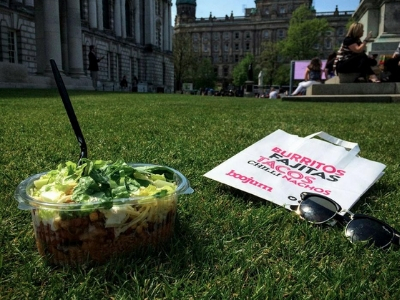 3. Eat Street
This is an option suitable for vegans as well! It is a little more on the pricey side, but a good option for a nice sit-in vegan meal! Located at 231 Lisburn Rd, Belfast BT9 7EN, Eat Street is about a ten to fifteen-minute walk from main campus. The thing I appreciate about Eat Street is that although they only serve vegan options, their food is street food, so you will see a lot of burgers, pastas, and "junk food" on their menu.
They do many "mock" meats and their food replicates non-vegan food items. Vegan and vegetarian food doesn't always have to be healthy! They also have an awesome selection of pastries and cupcakes (all vegan of course!) that satisfy the sweet tooth in all of us! My favourites are the nacho burger and Caesar salad.
4. Maggie Mays
Some students may already know this, but for anyone unaware, Maggie Mays is a student essential when you study at Queens. Maggie Mays serves all-day breakfast as well as many other options. They have many options suited to vegetarians and vegans, including a veggie breakfast fry, burgers, fajitas etc. One thing which attracts many students to Maggie Mays is the large quantity of food for cheap prices.
You will leave Maggie Mays completely stuffed and not feeling guilty about the money you spent. There are two convenient locations close to campus which are: 2 Malone Rd, Belfast BT9 5BN (this one is a 3-5-minute walk if you're at main campus) and 50 Botanic Ave, Belfast BT7 1JR. I always like to get their veggie breakfast fry with a strawberry milkshake!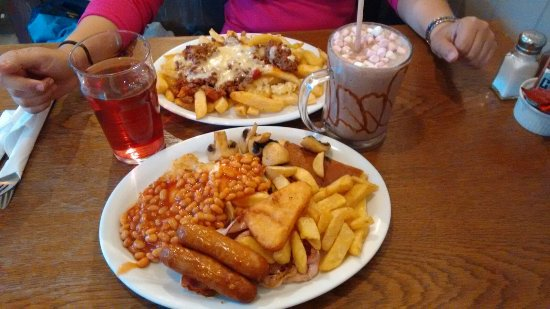 5. Villa Italia
This restaurant is so far down on the list because it is definitely more gourmet and fancy (and hence, more expensive) than a regular takeout meal. I personally like to go to Villa Italia on special occasions to splurge a little. They serve a lot of Italian dishes like pastas and pizzas along with other options. While they are not exclusively vegetarian or vegan, they have a decent selection of food items to choose from.
They are located conveniently at 39-41 University St, Belfast BT7 1ND, only about a 2-5-minute walk from main campus. I think their vegetarian pasta options (which can usually be made vegan without cheese!) really satisfy my craving for some carb overload while also giving the experience of fine-dining.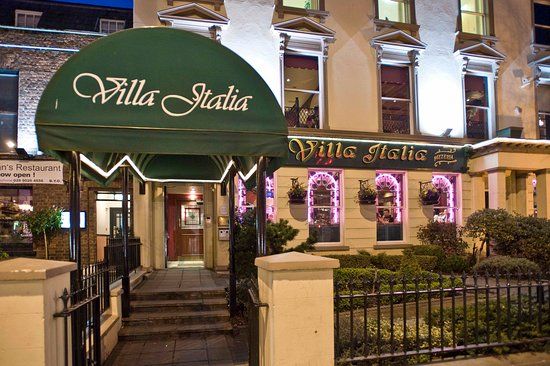 6. India Gate
I've put this last on the list because it is definitely further from campus and more expensive than any of the previous options. India Gate is an Indian restaurant located at 73-75 Great Victoria St, Belfast BT2 7AF, on the way to City Centre (from main campus). The ambience at India Gate is definitely very high class and fine dining and their food is definitely fancy as well.
However, their selection of vegetarian and vegan options is AMAZING. The menu is pretty equally divided in terms of food being vegetarian and vegan versus not. The portions are also very large so even though you pay a little more, you also get quite a bit of food for your buck (sometimes even enough to take home for later!). I would definitely recommend the shahi paneer for vegetarians and the aloo gobi for vegans.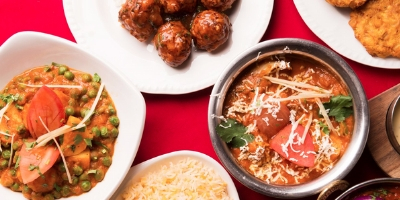 Tejinder Gill

Dentistry| 2nd year | Canada

I am a 24-year-old Canadian girl through and through! I came to Belfast in Sept 2017 to start my degree in Dentistry. While I do have a degree from Canada (in Biochemistry), coming to Belfast has been an entirely new experience. I am part of the Canadian American Student Association and I am also a Residential Assistant, so if you see me around, say hi! I love reading, sports, singing but above all, I am a coffee fanatic, so I am always up for a chat over a delicious cup of coffee!

‌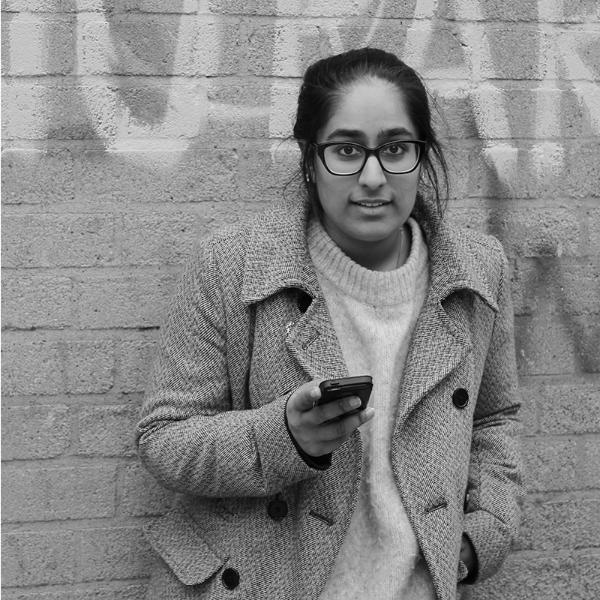 Tejinder Gil
Student blogger, BDS Dentistry