GB Schools Activities: Inside the AHSS summer school
At Queen's, we have developed an inspiring programme of talks, tours, workshops and events that connects GB students and teachers to the Queen's community.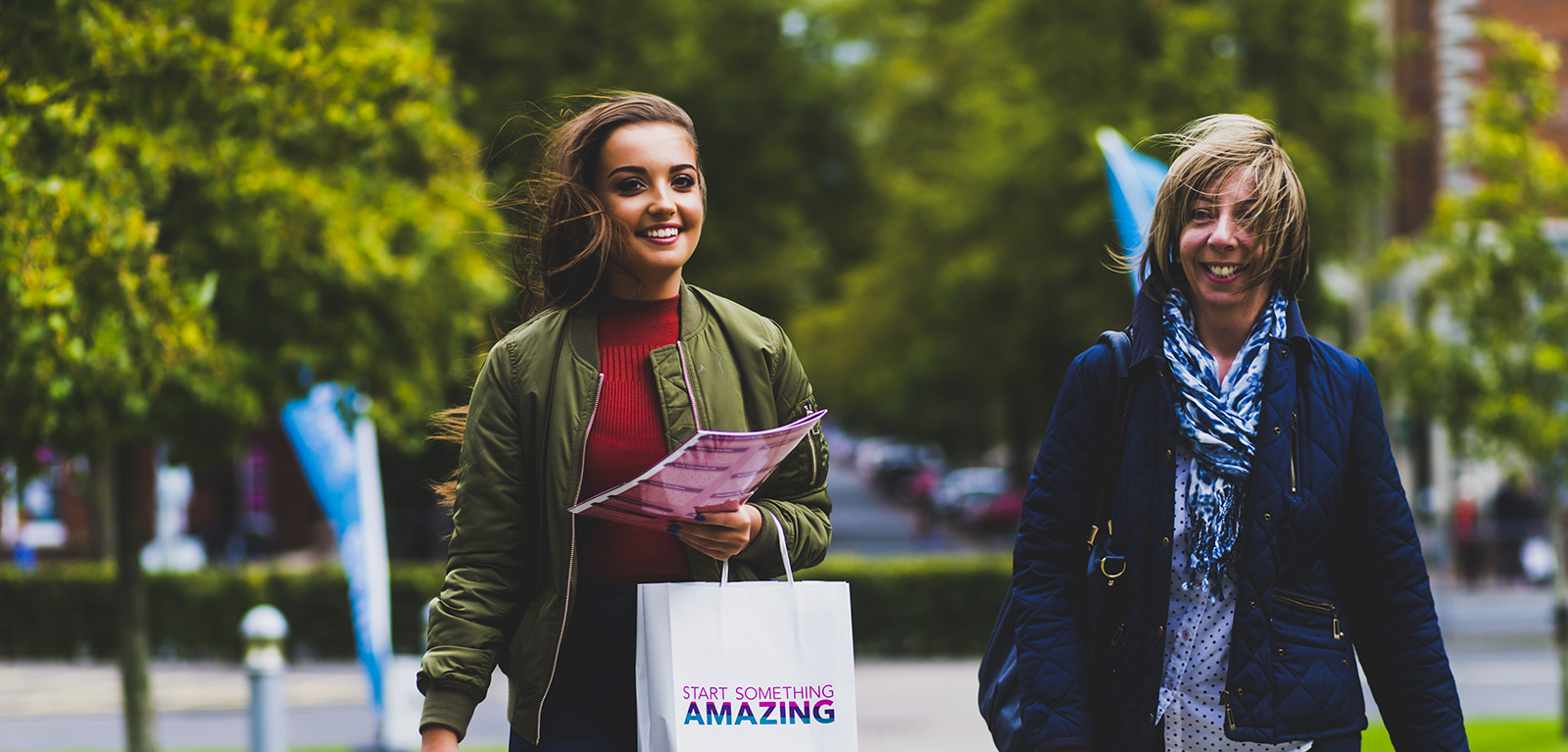 The Human Rights and Peace Building Summer School run by the Faculty of Arts, Humanities and Social Sciences is one such event.
Taking place in June/July, we host an annual five-day summer school to give Y12 students interested in History, Law, Politics or Sociology a taste of what they can expect from a degree at Queen's.
Last week, 36 Year12 students from England, Scotland and Wales came over to Queen's for a week's summer school delving into the topic of Human Rights and Peace Building, with the help of academics from throughout the Arts, Humanities and Social Sciences at Queen's. Here's a taster of what everyone got up to!
The welcome
A warm welcome to all of the students joining us for this year's Human Rights & Peace Building Summer School. It is great to have you on campus! Follow their journey with #LoveQUBSummerGB
Monday
After travelling over to Belfast, and a first night in the Elms BT9 accommodation, the students were thrown into the deep end with a series of lectures from academics within Politics and Philosophy, debating the issues of climate change, peacebuilding and philosophy, all under the banner of human rights.
Fantastic morning of lectures for @QUBelfast Human Rights Summer School - thanks to @HAPPatQUB & @DPhinnemore #loveQUB #LoveQUBSummerGB
A trip to Northern Ireland wouldn't be complete without seeing its political home – Stormont – a building that always looks amazing in the good weather (we actually ended up having amazing weather all week). We visited the assembly chamber and had talks from the superb education team.
Tuesday
Tuesday morning was a packed morning of lectures from the Sociology department, firstly looking at how teenagers feel living within a 'post-conflict' society with Professor Madeleine Leonard.
Great start to the #Sociology day of the Human Rights and Peace Building Summer School (for year 12 students from GB). Prof. Madeleine Leonard now on teenages and space in post conflict cities @QUBSSESW https://t.co/7KBPKW3P2y
This was then followed by a lecture on the highly contentious topic of abortion, and how the issue is dealt with in Northern Ireland.
Dr. Lisa Smyth talking about the politics of abortion rights at the Queen's Human Rights Summer School #abortionrightsnai
Fascinating and prominent talk on the Social politics of abortion in Northern Ireland as part of the @QUBelfast Human rights and peace building summer school
Another highly topical issue in Northern Ireland is Brexit and is very much relevant to human rights and peacebuilding – Dr Katy Hayward provided us with an insight into this very thorny area!
Topical lecture from @hayward_katy regarding Brexit and Northern Ireland relating to human rights #loveQUBsummerGB
Thanks to @QUBSSESW for insightful lectures on teenagers, Brexit and abortion in Northern Ireland @jonathangheaney @hayward_katy #LoveQUBSummerGB
The afternoon involved a bus tour of Belfast, complete with Dr Dominic Bryan, from the Anthropology department, as our tour guide.
Viewing some mural's at the start of the political bus tour #LoveQUBSummerGB @HAPPatQUB @AHSSatQUB @Domsball
Thanks to @Domsball from @HAPPatQUB for amazing political bus tour of Belfast #LoveQUBSummerGB
Really enjoyed the Belfast tour earlier by @Domsball as part of the @HAPPatQUB human rights and peace building summer school!
As if we hadn't done enough already, we had a huge game of dodgeball at the Physical Education Centre – it's fair enough to say I lost!
Dodgeball got competitive tonight @QueensSport #loveQUBsummerGB
Wednesday
Wednesday morning was a series of lectures from the Law school, starting off with a talk about human rights, in relation to Rosa Parks from Dr Mark Hanna.
What are human rights?" - great intro to lectures from @qubschooloflaw for #loveQUBsummerGB
The next session was a form of debate, looking at whether people's past convictions should be forgotten – a topic that certainly got the students talking!
Plenty of discussion this morning, particularly about amount of information available regarding criminal records in the digital age #LoveQUBSummerGB
The afternoon was formed of an insightful trip to Crumlin Road Gaol and Belfast Castle – definitely places I'd recommend anyone to go to.
An afternoon viewing some sights @CrumlinRoadGaol @belfast_castle #LoveQUBSummerGB
After a long day, what more would you want?
Chilled out BBQ in the sun @QUBelfast #LoveQUBSummerGB
Thursday
History Lecture 1
Kicking off our Thursday with Citizenship and belonging in the history of cities by @TomHulme87 #LoveQubSummerGB #AspiringHistorians
@RhianneLouise_ @TomHulme87 More lively discussion #LoveQUBSummerGB
After another history lecture and some group work, it was time for some downtime with a visit to Victoria Square and a football game.
Friday
Time to say goodbye. We look forward to seeing some of these faces back on campus in September 2019!
Thank you to Laura!
Discover Arts, Humanities and Social Sciences at Queen's
Peter Moor

English with Linguistics | 2nd year | Huddersfield, England

I am 19 year old Yorkshire lad, born and bred but now studying English with Linguistics at Queen's. I decided to come to over to Northern Ireland after many holidays visiting family across the country. I am part of the university politics society and the debating society. This semester I'm also doing a French language course - wish me luck! I'm a keen swimmer which is certainly needed when this country has so much good food to offer!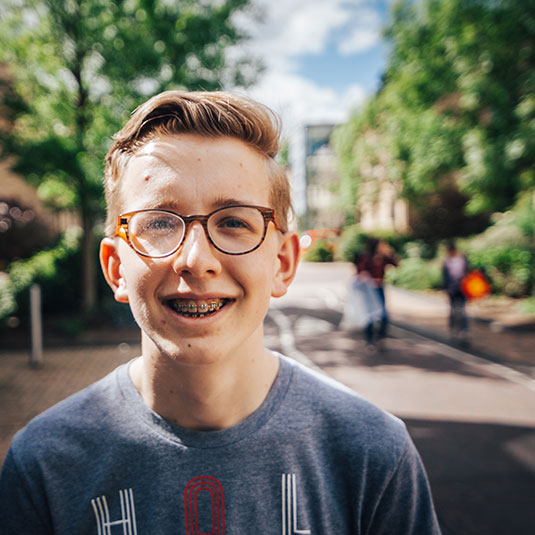 Peter Moor
Student blogger, BA English and Linguistics