Guide to moving to Belfast
From phone plans to tips on saving on groceries, Canadian student Manasa has put together some useful tips for International students coming to Queen's.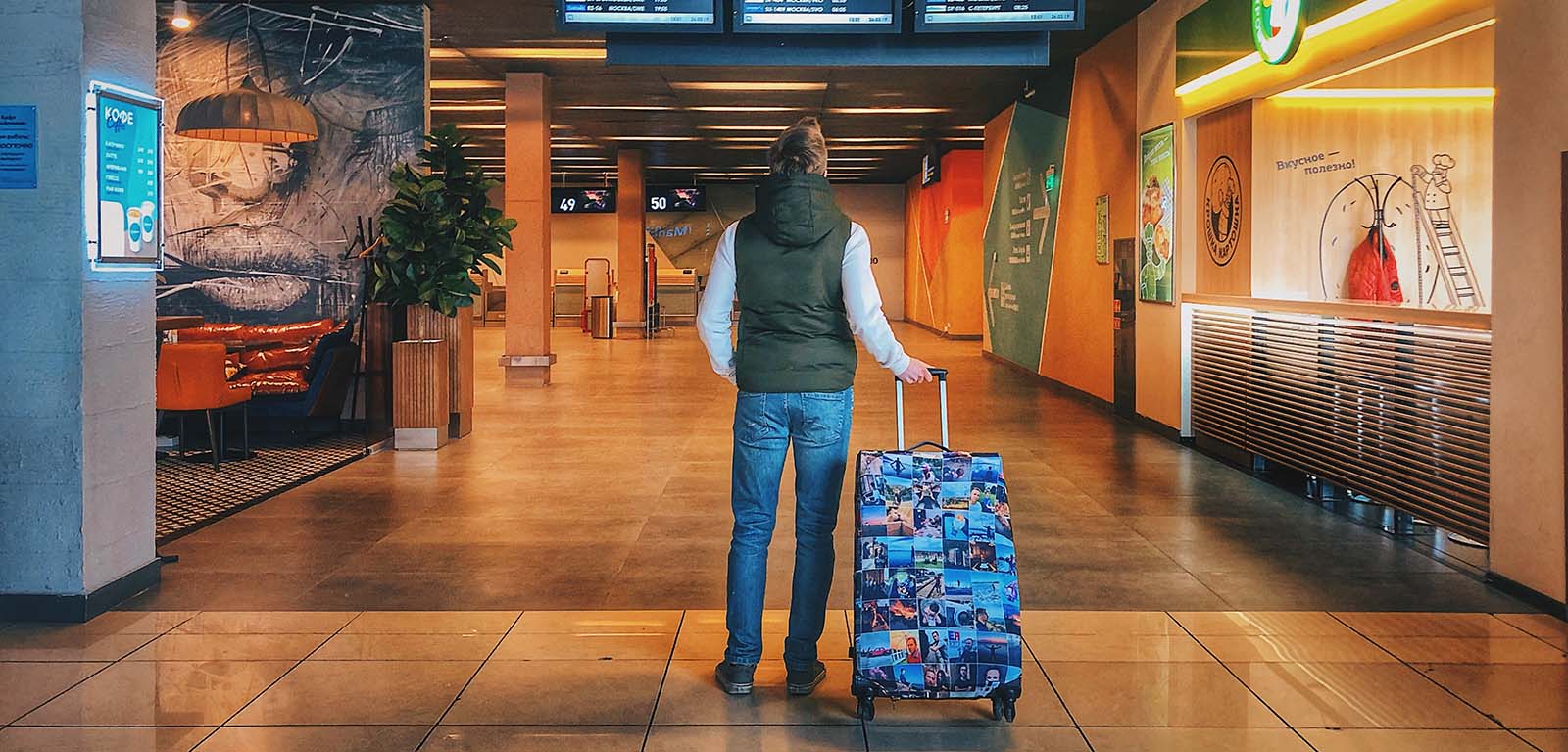 Moving to a new country is always a scary thing and there are so many things that pop up that you don't think of until the last minute. There are also a few things that work a bit differently in the UK, so it's good to have a list of things that you need to do once you move.
Adjust your phone plan
The first thing that I would recommend is to get some sort of contact system set up before you even land. So, for example, you can usually go on your phone plan and adjust some settings to include international call, text, and data use. This is usually temporary, and I would say made my life a lot easier when I first landed. This was how I was able to order my taxi from the airport! Once you have set up this feature to your phone plan, you're basically set for a few days of your stay. For example, you can order food, groceries and set up other things.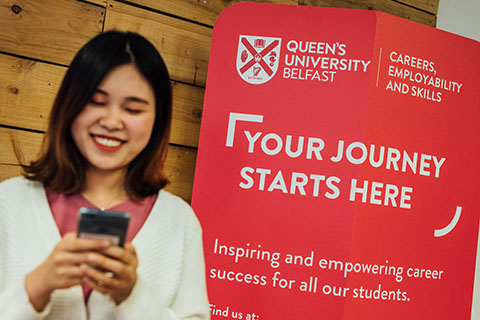 Get your phone plan sorted
Get a UK phone number
The next thing I suggest setting up is your new phone number for the UK. If you are staying in Queen's accommodation, Queen's gives you a sim card to set up your new phone number with a company (can be giffgaff, O2, Vodafone, etc.).
Otherwise you can go online to any phone company of your choice's website and order a sim card and choose the plan you want. This is important because this is your first contact information that is linked to the UK, and you need this to set up bank accounts and fill out other important forms.
Get a bank account
Setting up a bank account would be the next step and I recommend shopping around the different banks to get the best deal. There are many options and a quick google search of "banks in the UK" should pull up the popular ones.
For Belfast, there is Ulster Bank, HSBC, Bank of Ireland, Halifax, Barclays, Danske, Bank of England, AIB, Santander, Nationwide, Northern, Lloyd, Britannia to name some. I recommend going to each website and seeing which one has features you want.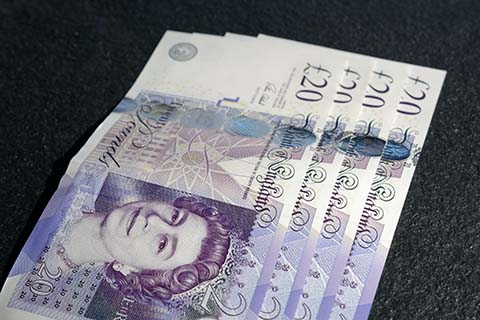 Make sure you have access to money while you get an account set up
Some have different types of banks for international students, and I suggest looking before you fly to decide. This is so that once you have a phone number, you can straight away apply for a bank account. The UK has integrated technology quite well into most of their systems and you can most applications for a bank account online (but you need a UK phone number and address).
How to get proof of address
In addition, they require proof of your status in the UK (student visa), proof of your address in Belfast and proof that you go to Queen's. For the proof of address, you can simply request reception for a proof of residence (just an email) and they should get it to you within a day or so. For Queen's, emailing the international team (for your country) for proof of your admission and attendance to the University should be sufficient for the bank.
They sometimes require extra documents, but these are the baseline ones. It might take a week to set up a bank account (as an international student) so an international credit card or a prepaid debit card is very useful to have available for the first month (in case of emergencies).
Grocery shopping
In terms of groceries, you will probably be eating out for the first few days. I do recommend this as moving to a new place is stressful on its own and worrying about food shouldn't stress you out. I do recommend getting a few essentials like bread, milk, eggs, spreads, pasta, and premade stuff (just in case).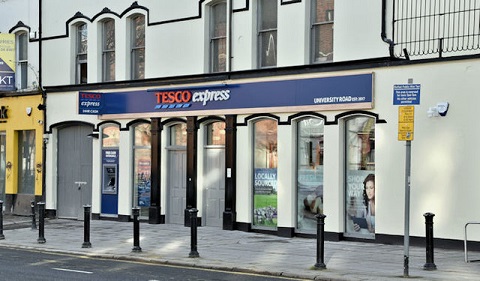 There's a Tesco right next to the main campus buildings
I went for the essentials the day after I landed, and I just went to the nearest Tesco in city centre. Around Queen's accommodation, you have multiple branches of Tesco, Lidl, Iceland, and Boots to shop for food and other essentials. There are all about a 5–10-minute walk from Queen's BT1 and BT2. Boots is good for purchasing things like makeup, toiletries, and any medication (there is a pharmacy in the top floor).
Once you have all these set up, most of your move is finished (I do suggest signing up for a free Tesco Clubcard – very useful!).
Storage over the summer
For the end of the year, if you are going back home for the summer, it will be useful to store most of your stuff in a storage unit. You can also ask a friend to store your things but in case that's not possible, you should search for different storage unit companies to see where you can store your things.
I also suggest that you split the storage with some friends (I split it with my roommate) to lower costs but also everyone gets storage. To find the best cost for you and your friends, Google is your best friend to help you narrow on one company.
Moving is difficult for sure, but a little bit of preparation and planning goes a long way and can make your transition to a new country easier.
Find out more
Manasa Ramakrishna

Medicine | Undergraduate Student | Canada

I'm a 20-year-old international student from Canada and currently studying Medicine. I figured the best way to combine my love for science, travelling and working with people would be to do international medicine. Outside school, I do classical dance, sculpture and biking!