The Best Places to Go Hiking in Belfast If You Don't have A Car
These jaw-dropping hikes are a must on your uni bucket list, says Environmental Management undergraduate, Farah Hamdan. The best bit? They are just a short bus ride away from campus.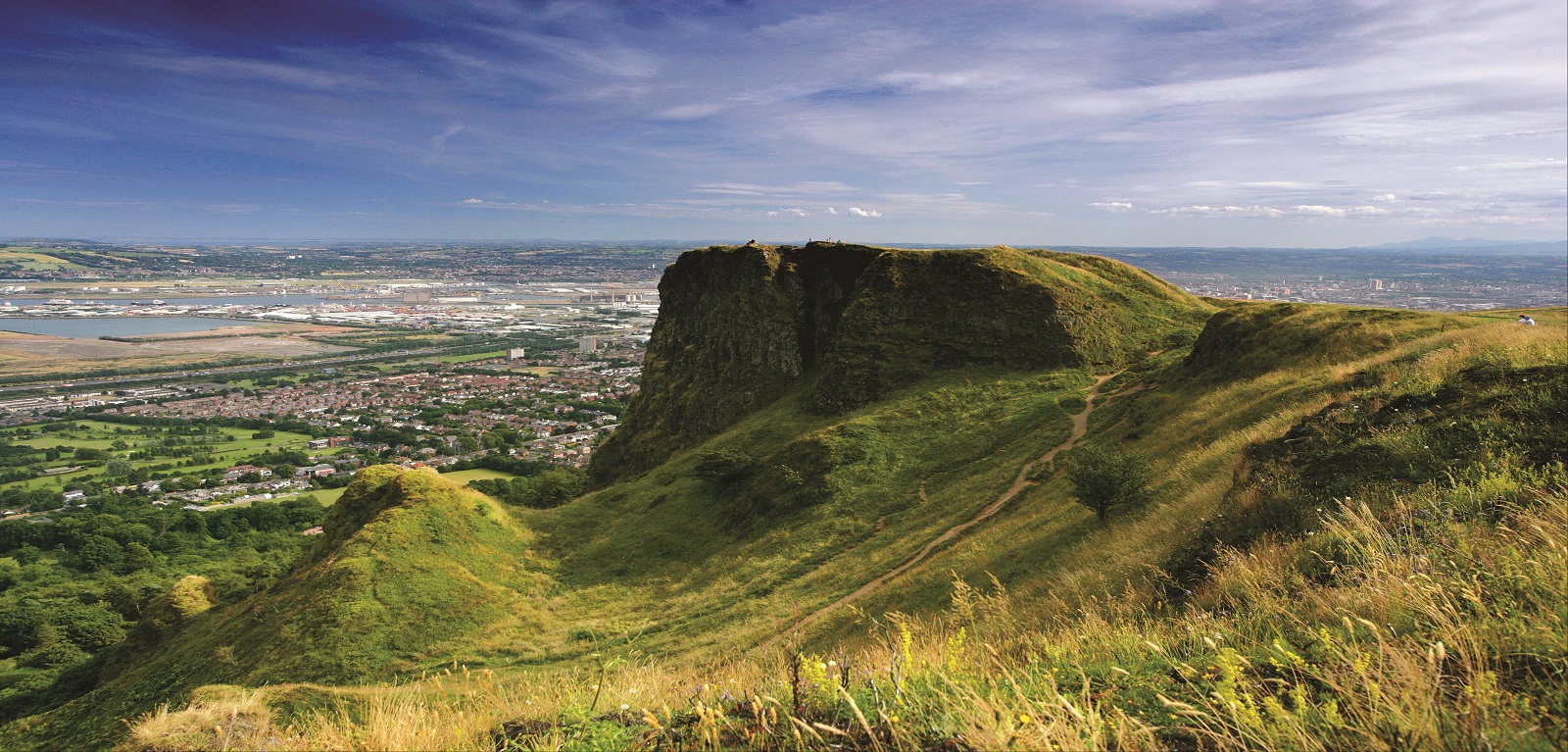 Whenever the weather is just too nice to be inside, or when it feels like a bit of fresh air is the only thing that could cure my bad mood, I get my walking shoes out and take the first bus going anywhere. Living in a place as beautiful as Northern Ireland, with its endless array of dramatic landscapes and breath-taking scenery, getting out into wild, green spaces has proven to be very easy. The only difficulty I usually face is deciding on which of the many hills and forests to visit first! My favourite part of all this is the fact that a hiking trip doesn't need to take days of preparation and planning, and you usually don't need to go very far to get stunning landscapes. In fact, you don't even need to leave Belfast.
Here are my top three favourite spots in the Belfast area to go for a hike, and how to get there:
1. Cavehill
@Northern Ireland Tourist Board ‌
Perhaps the most popular spot for visitors and locals alike, Cavehill provides the perfect opportunity for city-dwellers to take a break from their fast-paced lifestyles and breathe in some fresh air. Not only that, Cavehill also affords visitors an amazing view of the whole city, putting everything into perspective.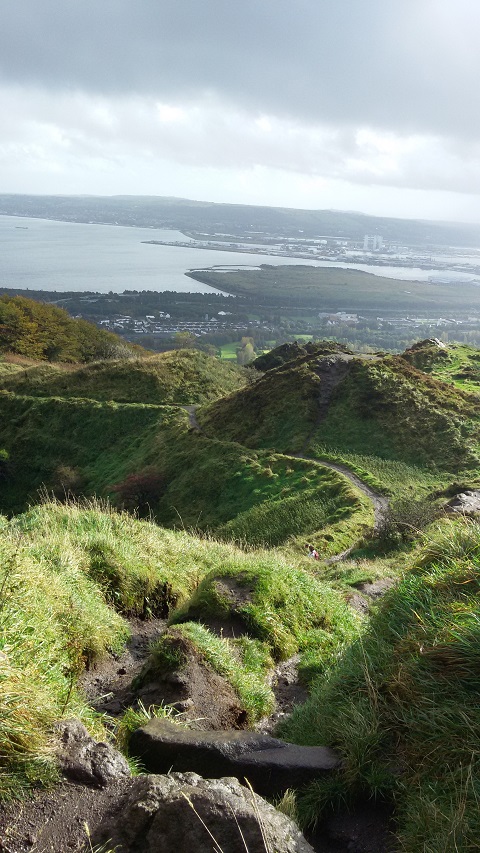 How to Get Here: Getting to Cavehill from Belfast city centre is very easy. Just take any Metro bus number 1 heading towards Antrim Road. These buses usually leave from Upper Queen's street in the city centre, and are only one stop away from Cavehill. Once you get off at Antrim Road, it's only a short walk to Belfast Castle, where the walking trail begins. Once you've taken a good long look at the beautiful Belfast Castle and its garden, it's time to venture upwards! The walking trail begins at the map by the car park, and follows the Greenway via marked arrows. It's quite a straightforward path, leading towards McArt's Fort, where you'll get the best view of the city below. The path then winds its way to the back of the hill towards the Limestone quarry, and back to the car park. Maps of this trail can be found online, or at Cavehill.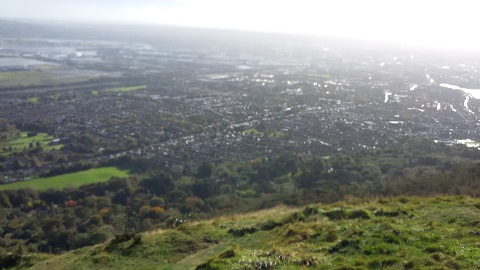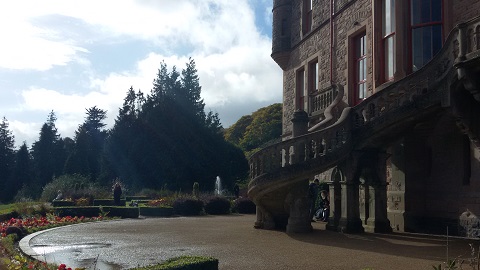 2. Colin Glen Forest Park

@Belfast Hills Partnership
If you're looking for a quieter, easier walk to clear your head, Colin Glen is your destination! A wide expanse of wooded forest and grassland surrounding the river, the park is a hotspot for wildlife. Wildflowers fill the glen during the spring, and the fish in the river are a year-round treat to see. Other than the serenity of the forest itself, there is much to enjoy at Colin Glen. The Trust are very keen on encouraging outdoor activities within the park, and have made it very easy to partake in activities like mountain biking, kayaking, and orienteering. The Park is also home to a zipline and high ropes course, so there's always lots to do while you're there.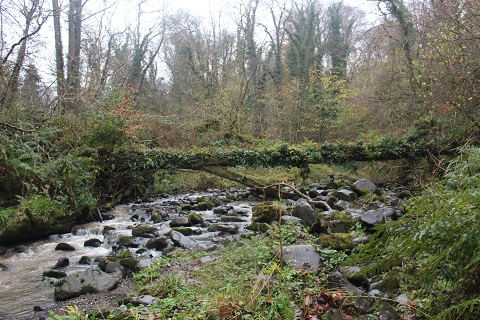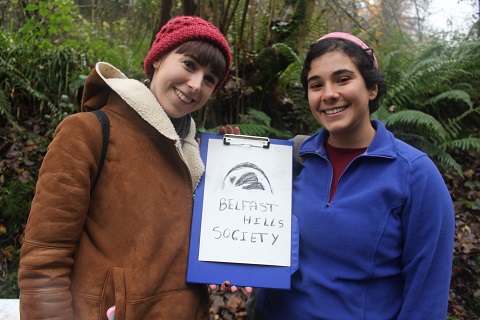 How to Get Here: Colin Glen is also only a bus ride away from town. Taking the Ulsterbus number 530 from Europa bus-centre in Belfast city centre will take you right to the gates. Just get off at the Glengoland stop, and you should find yourself outside the car park.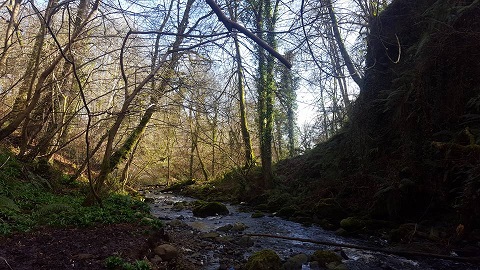 3. Carnmoney Hill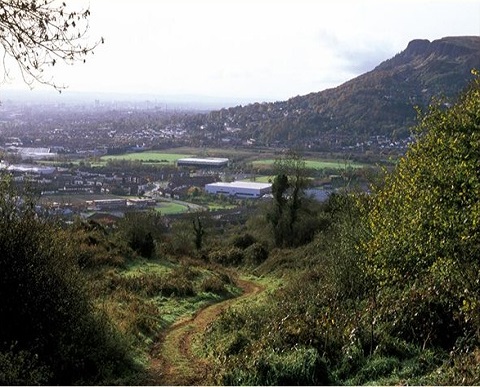 @The Woodland Trust
In the north of the city, is another spot that offers a stunning view of the city, but this one is steeped in history. Carnmoney Hill is an ancient hilltop that has been home to humans for almost 2000 years. Remnants of several Raths, and a farmyard with its old houses are still preserved on the hill. Even the trees and woodland here are ancient, with remains of hedgerows from the 1800s.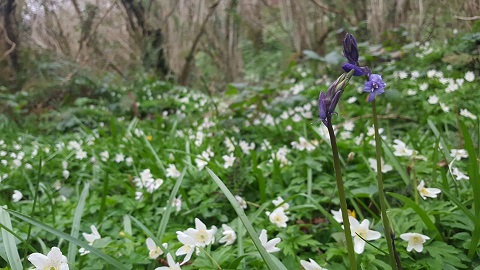 How to Get Here: Again, you'll have to take a Metro bus from Upper Queen Street in the city centre. For this, any of the following services will get you there: 2C - 2D - 2E - 2H - 13 - 14. Your stop will be Whiteabbey Hospital, which is a few minutes' walk from Knockenagh Avenue, where you'll find the entrance to the hill.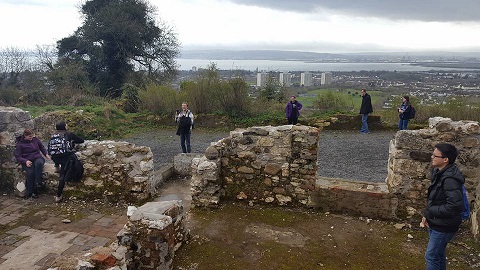 If you're looking to go out to the hills more often, you might consider joining Queen's Belfast Hills Society, who visit these sites and others in the Belfast region twice a month. The society works with the Belfast Hills Partnership, who look after the hills, so this will give you the chance to see some breath-taking woodlands and hills. Be sure to check out the Society out on Facebook and get in touch!
Farah Hamdan

BSc Honours Environmental Management | 2nd Year | Lebanon

"As an Environmental Management student, I am passionate about nature, green spaces and all things eco-friendly. As I drove into Belfast on my very first day in the city, I looked out the cab window and the first thing I saw was mountains. Since then, it's been breath-taking natural beauty at every turn. In my blog, you can read all about the hidden spaces and perfect spaces I've found on my outdoor adventures."

‌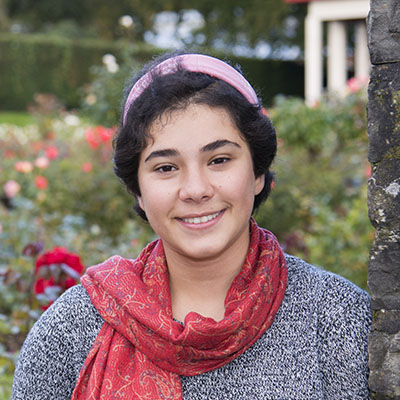 Farah Hamdan
Student blogger, BSc Honours Environmental Management