4 Surprisingly Easy Day Trips You Can Take From Belfast
In the midst of the assignment and exam period, Liang is here to show how you can unwind for a day at a variety of interesting locations throughout Northern Ireland.
It's that time of the year. Assignments are piling up and exams season has just hit. The clock is ticking and undeniably the tension and stress starts to build up too. As a wise friend once told me, balance is important as all things should be. Once it in a while, there's no harm in unwinding and giving yourself a good old break.
With that mind, if you're feeling a little bit adventurous here are some surprisingly simple day trips you can take from Belfast. You can get to most of these places using public transport, so they're also a budget-friendly choice for a good day out.
Newcastle, County Down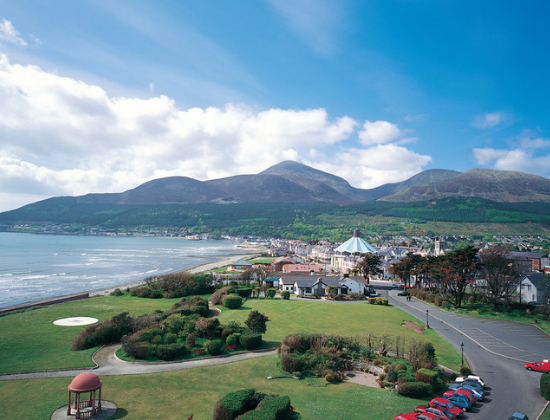 How To Get There:
Simply take the bus to Newcastle from the Europa Bus Centre.
Average Travel Time: 1 hour 30 minutes
What To Do:
It is a small town situated at the base of the Mourne Mountains. There's the Newcastle Beach which is a short walk from the Bus Station. If you're into walks by the beach, I would highly recommend this place. Overall, the quiet atmosphere will be a good way for you to unwind and relax. If you're really adventurous this is a good place to go to climb one of the mountains.
Do try the ice cream in the area when you have the chance! It's really good.
Derry/Londonderry, County Londonderry
How To Get There:
Simply take the bus to Derry/Londonderry from the Europa Bus Centre.
Average Travel Time: 2 Hours
What To Do:
With the recent release of the Derry Girls on Netflix, Derry/Londonderry is getting more attention. No surprises, the show was actually based on this Northern Irish Town!
The walls surrounding the city are also fun to explore. It comes with a rich amount of history and a great view too. Like Newcastle, you would easily be able to cover this small city in a day.
Giants Causeway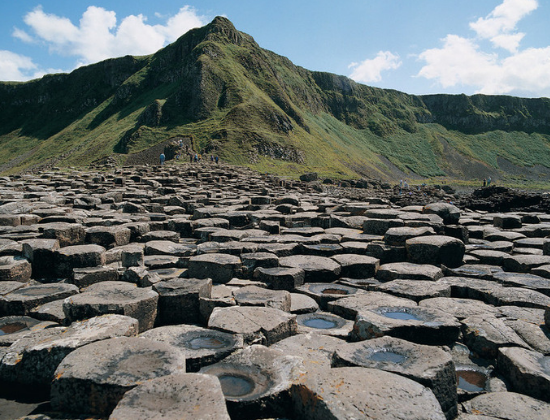 How To Get There:
Public Transport: Take a train to Portrush from Botanic Avenue Station and then head on the 402 bus which will take you to the Giant's Causeway.
Average Travel Time: 3 hours or, alternatively, you can go on an organised tour (see below)
What To Do:
Being a UNESCO Heritage Site, the Causeway is one of the most iconic travel destinations in Northern Ireland. The water and the scenery of the causeway is an impressive feat. You could easily spend half a day here.
The only downside is that it is quite remote to travel here by public transport. You can certainly manage it no problem but what I usually do is go on a day tour from Belfast. This covers the Causeway, Bushmills Distillery and Carrick a Rede rope bridge- all must-see locations in the area. The tour will end up driving along the North Coast Route back to Belfast. If you're a student, you do get a wee student discount so it makes the trip a bit more worth it!
Bangor, County Down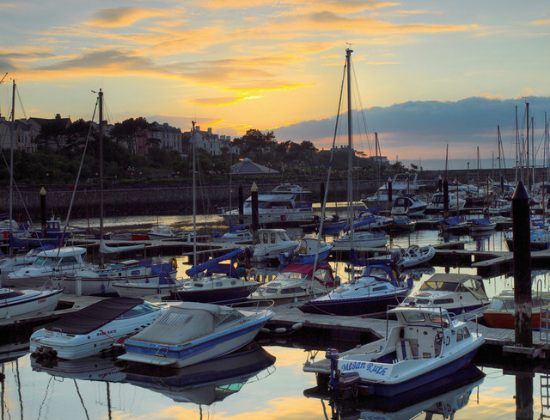 How To Get There:
Take a train that heads to Bangor from the Botanic Avenue Station
Average Travel Time: 45 minutes
What To Do:
Being a small port town and located right at the end of the North Down Coastal Path, Bangor is definitely one of the places I recommend. For starters, most of the attractions here are free. You can check the Bangor Castle (which is their Town Hall), the Walled Garden, the Park, the North Down Museum, Bangor Marina, Pickle Fun Park and the Coastal Path for free! If you feel adventurous you can walk from Bangor to Helen's Bay on the coastal path and get the train back to Belfast from there.
That's one heck of a deal if you ask me. If you like to take it slow, feel free to wander around the town for a whole day. Of course, when in Bangor you have to try the local fish and chips. After all, Bangor is right next to the Sea.
Conclusion
There's definitely a ton to see in Northern Ireland and I'm still trying to explore the beauty this amazing island has to offer.So if I can do that, I'm sure you can do it too! Go out there and have some fun, relax, unwind and recharge so that you'll feel more relaxed to cool down those exam nerves.
Hew Hoong Liang

LLB Law| 3rd year |Malaysia

Hi there! I am a 21 year old Malaysian pursuing my final year of law degree in Queen's University. Nature lover, part time geek and a passionate writer. My passion for writing started to developed into a skill when I served as writer and journalist of a legal tech startup back in Malaysia. Now, I am casual blogger looking to share my experiences and thoughts in Queen's through my writing. I hope my blog serves as a unique point of interest for Malaysian students like me who are studying at Queen's or thinking about coming here!

Fun fact: I am trilingual and I love to explore and get lost in different cultures and traditions.

‌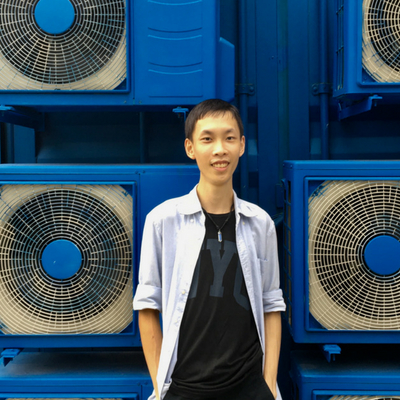 Hew Hoong Liang
LLB Law I 3rd Year