5 Things You Shouldn't Worry About if You're Moving to Belfast
Moving to a new place can feel a little scary, especially when it's a brand new country. Jia Xin is sharing the things she was worried about before moving to Belfast, and how that's all changed now she's here.

Sometimes there is no need for unnecessary worries.
Moving to a foreign country by yourself can be intimidating, and it is normal to get worried and anxious knowing that you will be beginning a new chapter of your life in a completely new place. However, always remember, you will eventually settle down. Now I've been here a while, when I'm looking back to first moving to Belfast, I realise that there are several things I didn't actually need to be worried about at all!
The weather
I grew up in a tropical country and so I'm used to very hot weather. I can admit I was a little worried about what the weather might be like in Belfast. During the first few weeks in Belfast, I was a little cold in comparison to home but I did arrive in the autumn when the weather is naturally a little colder. However, it took a much shorter time than I thought to get accustomed to the weather and eventually I even started to like it. Unlike the hot, scorching, sunny weather in Malaysia, in Belfast, the weather is an ideal temperature to walk around everywhere.
Being an international Asian student
Having studied in a Chinese school and raised in a trilingual household, I was not confident about my spoken English. Although I am reasonably fluent in speaking English. Seeing Caucasians everywhere made me feel intimidated. I was afraid that I got judged because of my accent and I was worried that locals here wouldn't be able to understand what I was saying. However, after speaking to a few locals here, I slowly grew my confidence and realised that there was nothing to be worried about. I also found my English improved significantly after living here for some time.
The Northern Irish accent!
Before moving to Belfast, I was told by my parents that the Northern Irish accent might be hard to understand. When I first came to Belfast I did find the accent a little strong. However, I got used to the accent really quickly and so you will be able to understand it too.
The safety
I was worried about the safety in Belfast especially being the capital city in Northern Ireland. Also knowing that it gets dark as early as 4 pm during the winter, I was afraid to walk home alone. However, Belfast is a very safe city compared to other capital cities, like Dublin, hence there is no need for worry. Despite being a safe city though, my advice is to be practical. If you feel unsafe, it is better to walk with someone else instead of walking alone or get public transport.
Budgeting
Due to the currency difference from Malaysia, we always have the mindset that things in the UK are very expensive. Knowing that I would need to spend a huge amount of money while studying in the UK, I was really worried when I was planning my yearly budget. However, after moving to Belfast, I realized that Belfast is one of the cheapest cities to live in compared to other places, in England for example.
I also noticed that groceries here in the UK can be really cheap compared to groceries back in Malaysia. My advice: If you can't cook, learn how to cook instead of eating out or having takeaways, it will help you save lots of money cooking your own meals – plus it is healthier!
Jia Xin Chang

LLB Law| 2nd year |Malaysia

I'm a 20-year-old Law student from Malaysia with a weird accent. I'm occasionally talkative, however, I'm a natural introvert. I'm a lone ranger who enjoys her solitude and calmness, but I'm not anti-social. I'm a music lover and I play the piano, and constantly regret not picking up a second instrument when I was younger. I love singing but I'm not vocally trained. I don't listen to any other music except rock - the heavier the better! Sometimes called weird by my friends, but I prefer to think of myself as unique. I have had an immense passion for writing ever since I was very young, and I write in both English and Chinese. I was the editor of my school bulletin and a student journalist during my high school days. I'm now a casual blogger and I enjoy my job (despite suffering from writer's block all the time). Welcome to my space.
‌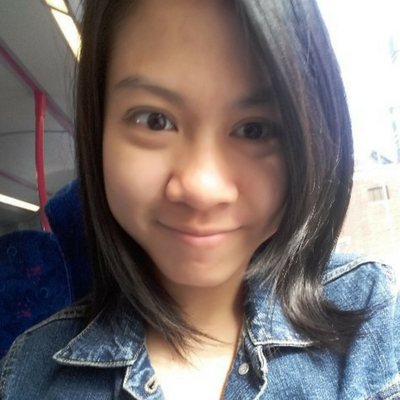 Jia Xin Chang
Guest Blogger