9 unexpected lessons I learned at Queen's
From multitasking to working as a team, international student Jia Xin explains what she has learned outside the law lecture theatre.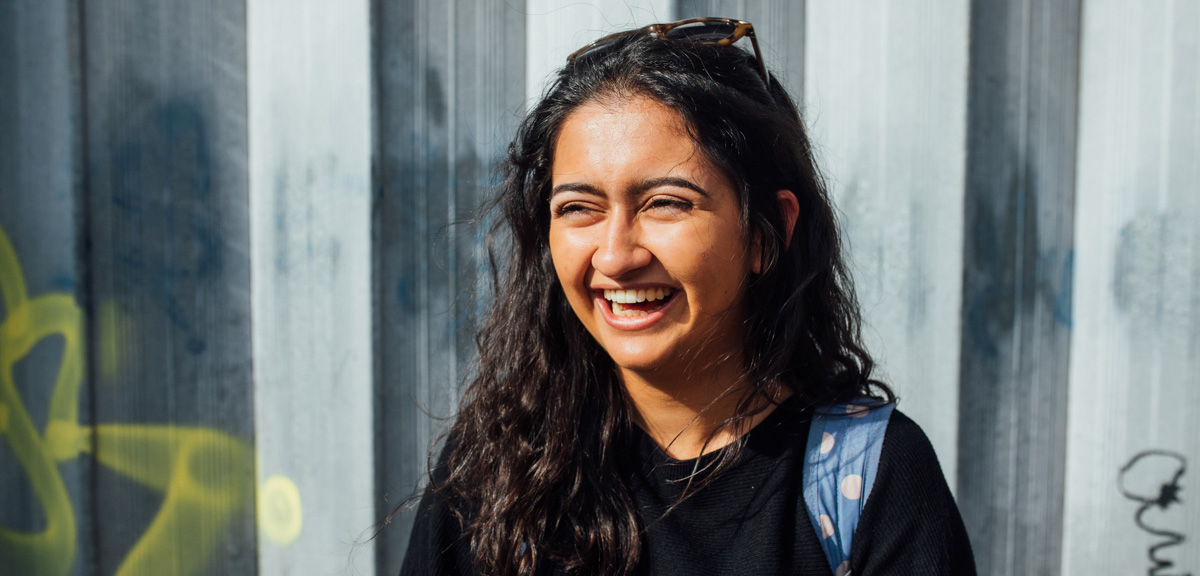 Going to university can be a steep learning curve – and we're not just talking about all those extra assignments! You'll be juggling a part time job with your studies, making the most of travelling opportunities at the weekends and outside term time, and there will be plenty of clubs and societies to join that will broaden your mind. Here, international student Jia Xin breaks down some key life lessons she has learned at Queen's.
1. How to handle work frustrations
A part-time job is a chance to gain some work experience and earn some extra cash as a student, but sometimes it is unavoidable to face some frustrations, whether it is long working hours making you snappy and tired, or difficult customers ruining your day. I have learned not to let those frustrations affect my work.
It is easy to get angry when facing a difficult customer or difficult client, but you should not let your emotions take over your work. Be professional. Apologise when it is needed and handle customer complains appropriately. For example, if you think that you are incapable of solving that problem, ask your manager for help instead. Do not bicker with customers as it will give a bad impression to your boss, whether the customer is at fault or not.
2. How to take care of my mental health
I've learned that it is not good for your health to bottle up whatever negative feelings you have accumulated during the working week. It's important to vent to someone. If you don't feel like telling anyone about your problems, you can write down your feelings as a way to get it off your chest.
If your part-time job is affecting your mental health and studies, you should put yourself first and take some time out of work. Going to work with an unhealthy mental state is going to do more damage to your body. It is definitely okay to not attend work for a week because you have to finish an assignment – make sure to inform your boss earlier so they can find cover in time.
3. How to be professional on social media
There have been documented cases where fresh graduates were rejected from graduate jobs after the Hiring Manager saw their previous Facebook posts dissing their boss from their previous part-time job. I am unsure whether employers scan through their candidates' social media accounts after interviews before deciding whether to give them a job offer, but it is best not to post anything offensive, especially work-related, in social media because there is a possibility that your future employer might see your words.
4. The importance of making friends
I am currently a member of the Queen's Knights Cheerleading Club. If you are a social butterfly and love socialising, joining a sports team is one of the best way to make new friends. In cheerleading, if you are in the main team, there will be 25 people in a team which means that you will know 24 other people. Even if you are in the dance team – like I am – which is much smaller, there are still 9-12 people in a team (9 for Hip Hop, 12 for Pom), which means you'll still get to know lots of friends!
A sports team is all about working together with your team mates and coaches to achieve a common goal. For cheerleading, our goal is to be able to compete in – and win - as many competitions as possible. While we are doing stunts, we have to coordinate moves with 3 or 4 members to make sure the stunts go as planned. We work hard to achieve the results we want, hence it is very rewarding if that goal is achieved.
For competitions in Northern Ireland, we tend to share cars to the venue and have dinner together after competition before going home. Those are all great memories that you can keep for a lifetime.
5. The importance of exercise
No matter what sports team you are in, you will be challenged physically for the first few practices (unless you are an athlete who is used to this kind of training) which you might feel your muscles getting sore the next day. But after a few training sessions, you will get used to it, and at the moment your body get used to the training, you have gotten stronger.
6. The importance of finding a place to belong
Our cheerleading team is like a family. You might not be able to see each other every day but you know you have each other's backs. Being so far away from home and having to battle anxiety, I am glad I have my team mates who are always so supportive towards me. I have team mates and coaches who reached out to me knowing that I am suffering with bad anxiety. Although most of the times I have problems in expressing myself and trusting others, I am thankful for those kind and caring messages. Honestly I was surprised that my team mates can be so kind. I am also grateful that I have funny team mates who love being total dorks during training which never fails to make me laugh even when I was really stressed out.
7. Travelling is good for the soul
Travelling, to me, is a good window for me to totally relax and let go of all the stress. Hence I prefer spending a little more time in a place alone, so I am able to observe the surroundings properly and take a good amount of nice pictures. If you are travelling alone, you have full control of your time. You can choose to sleep in longer if you are tired from the previous day. Similarly, you can return to your accommodation earlier if you feel like you need some more rest. You get to listen to your body.
One of the best things about travelling alone is that you can go anywhere you like, as you will be the one who will be planning the trip, you are free to only go to the places that interest you. For me, I love going to parks and gardens, but others might think there is nothing interesting about parks. As I am travelling alone, I get to stay in a park for as long as I want because no one is going to stop me from that, which is a good thing for me.
8. Solo trips can help you unwind
I never realise how relaxing is it going for trips alone until recently when I went to Glasgow myself. I got to fully experience the city's vibes, and did a lot of walking. While walking I got to observe the surroundings of the city and that I have the freedom to stop any time to take pictures of whatever caught my eye.
9. Travelling can boost your confidence
Imagine you booked all transport tickets and accommodation by yourself, managed to not miss your flight or train and you managed to navigate your way to various places in a city that you are totally not familiar with. How accomplished would you feel? Travelling is also a good platform for you to practice your planning and organisation skills – this is something you can definitely add into your CV!
Find out more about the Queen's experience.