My Experience Performing in Malaysian Night at Queen's
Jia Xin shares her experience of performing in the Belfast Malaysian Night (widely known as M Night) musical, and why it was the perfect place to step out of her comfort zone and try something new.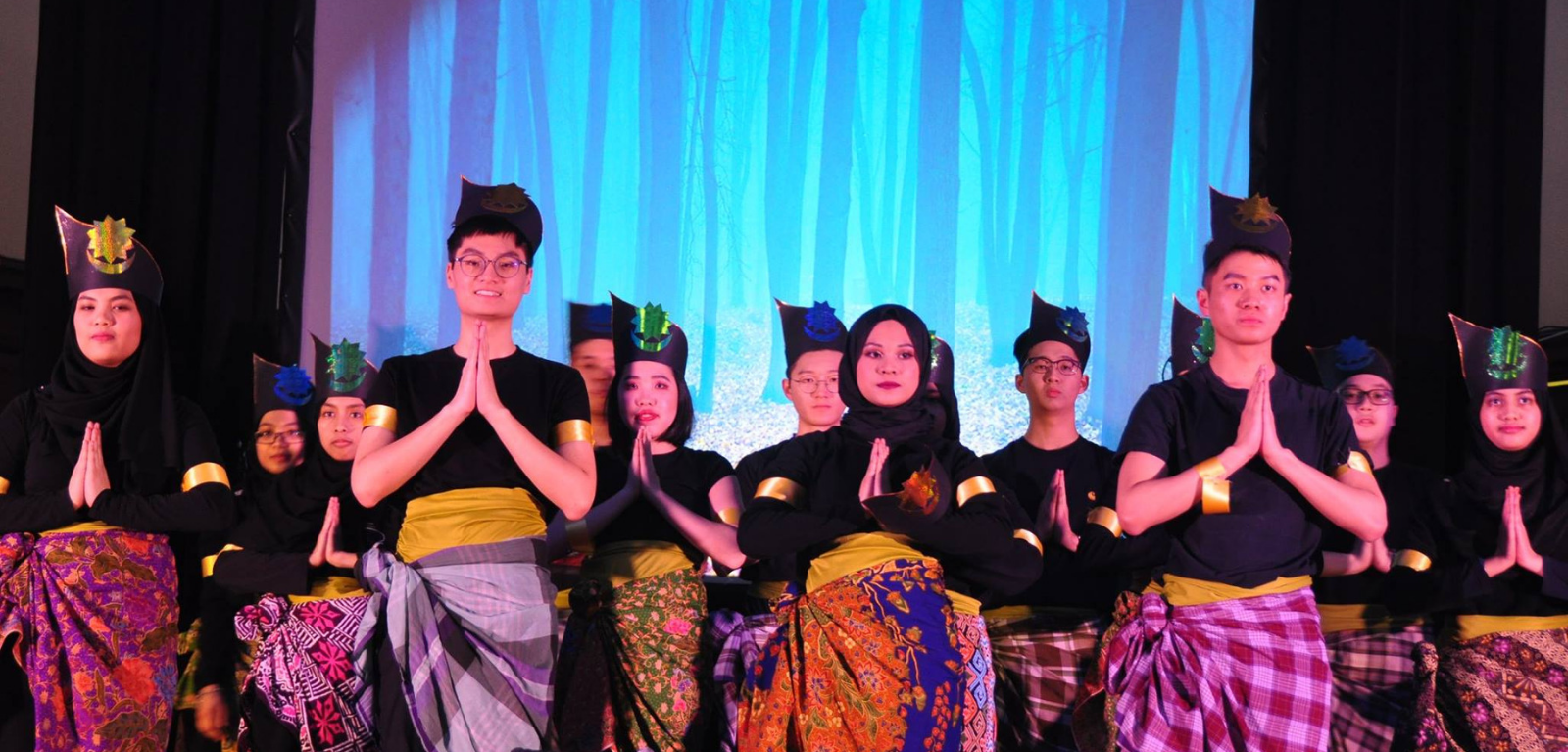 The Belfast Malaysian Night is an event very well-known among Malaysian students as it is organized by the Malaysian Student Society of Northern Ireland (also known as MSSNI). M Night is the biggest event of MSSNI, it is held every year in Belfast City Hall and its objective is to showcase Malaysian culture and traditions. There's a scrumptious 3-course meal that consists of Malaysian food – made by Malaysian cooks! – being served at the event while the audience is treated to a variety of stunning performances. Each year there is a set theme for M night. This year, M Night's theme was "The Last Midnight". Another exciting change this year is that that the MSSNI collaborated with the Queen's Malay Culture Society (QMC) which gave us a wider variety of performances, including the Malay Dances "Zapin" which we did not have last year.
This is my second time participating in M night. I performed last year in a traditional Malay dance known as "Dikir Barat" and I was not involved in the play at all. This year I am much more active in contributing to the performances in M Night – I am one of the actors and the lead singer. The play chosen by our performance directors this year is an adaption of the classic musical theatre show "Into the Woods". However, we made some adaptations of our own to give it added "Malaysian flavour". I was chosen to play Cinderella's stepmother, which is not one of the main roles but still a very significant role nevertheless.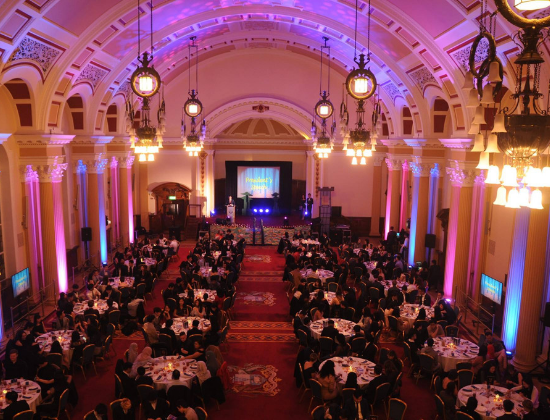 This year there was lots of preparation prior to the actual performance. The first 15 minutes of our play was to show the back stories of all 4 main cast members in an introductory video. We started practising our parts for the video in December, which is very early, as we know video-shooting and editing take time. We also pre-recorded most of the songs in the play as some actors were unable to sing live at the actual performance. After we ended our video-shooting we began to practice the remaining scenes for the actual performance. As I was the lead singer for the theme song, I had to spend extra time practising singing before we recorded it!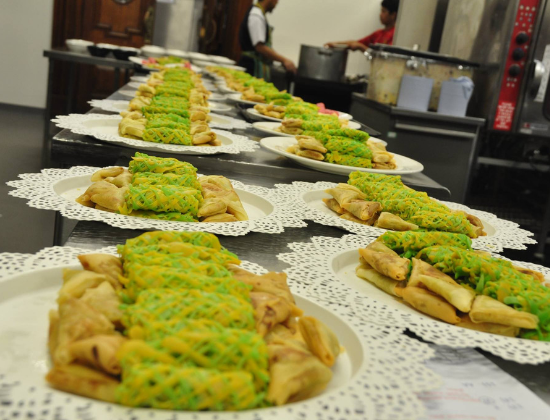 Being in my very first time musical theatre production was definitely exciting but I was so nervous at the same time. This is because I was playing a villain who is very dominating which does not really match my personality in real life! As I mentioned in one of my blogs, I am a shy introvert who is not used to having attention on me in real life. So having to play such a dominating character definitely is a challenge for me. I needed to really step out of my comfort zone to pull off that role! But I'm really glad I did it. My first acting practice was rather an awkward one because I did not have the confidence to "be dominant" as my character. However, after a few practices, I slowly got the hang of it and was able to pull it off during the video shooting and in the actual play. I guess this is why I enjoy performing so much, as I am able to be many different versions of me whilst also having the little window to freely express myself without afraid of being judged by others.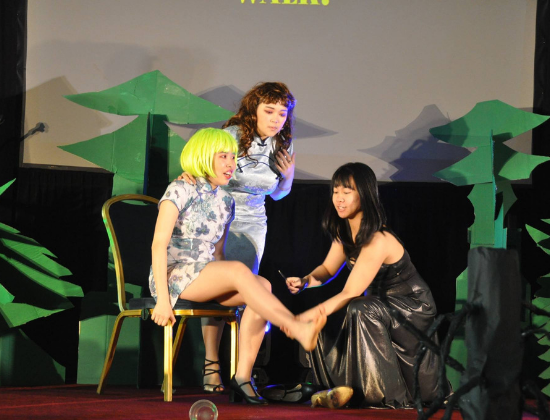 So would I perform in M Night again? Definitely! I love performing, whether it is acting, dancing or singing. I might not be as talented as others in performing, however, I believe I make it up with my passion. I am so grateful to have the chance to perform in a musical at university, that is something that I never thought I would do. I will be in the last year of university next year so I hope I can perform again to leave on a highlight!
Jia Xin Chang

LLB Law| 2nd year |Malaysia

I'm a 20-year-old Law student from Malaysia with a weird accent. I'm occasionally talkative, however, I'm a natural introvert. I'm a lone ranger who enjoys her solitude and calmness, but I'm not anti-social. I'm a music lover and I play the piano, and constantly regret not picking up a second instrument when I was younger. I love singing but I'm not vocally trained. I don't listen to any other music except rock - the heavier the better! Sometimes called weird by my friends, but I prefer to think of myself as unique. I have had an immense passion for writing ever since I was very young, and I write in both English and Chinese. I was the editor of my school bulletin and a student journalist during my high school days. I'm now a casual blogger and I enjoy my job (despite suffering from writer's block all the time). Welcome to my space.
‌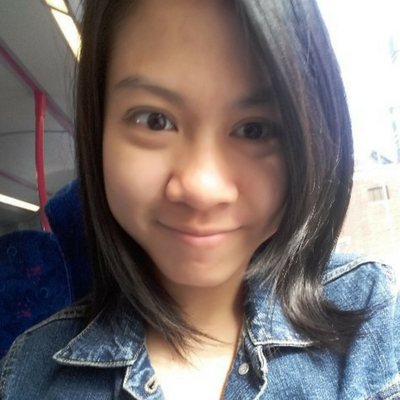 Jia Xin Chang
Guest Blogger