My Favourite Places to Shop in Belfast
Although there are many lovely spots in Belfast, there are a few places that have a particular place in my heart.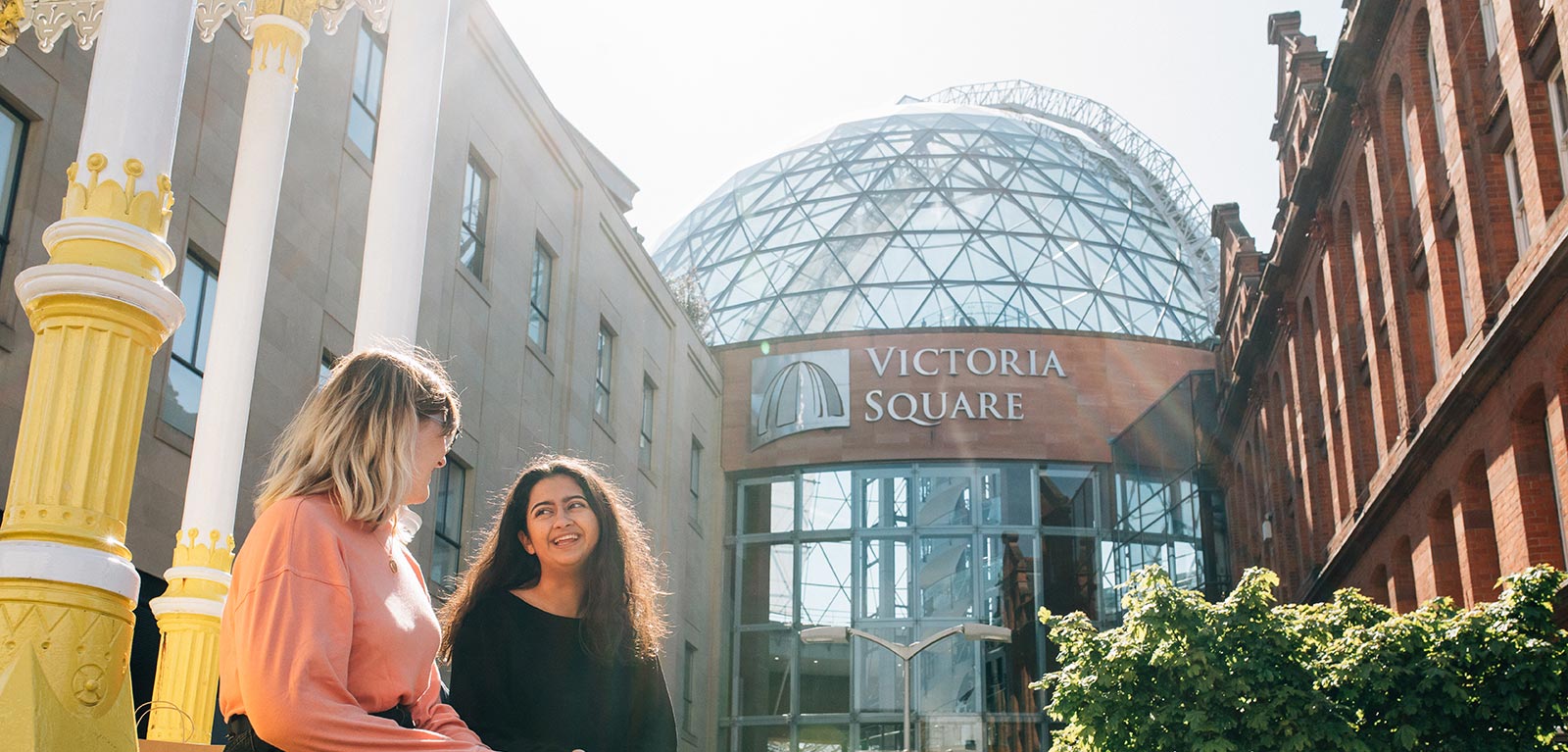 The shopping district of Belfast city centre
When it comes to my favourite spots in Belfast, it is worth placing the shopping district of Belfast city centre on the list since it is not only close to my accommodation but also offers shoppers a comprehensive selection of retail outlets and shopping centres that are easily accessible and close together.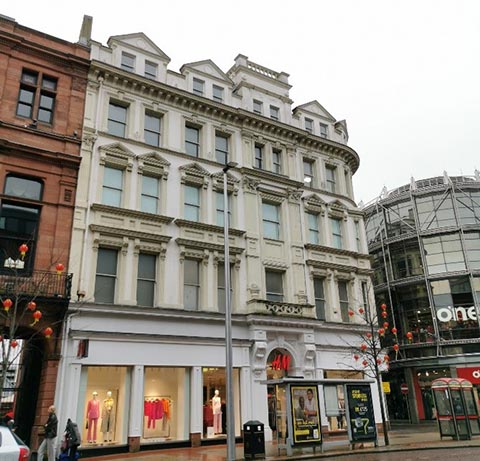 Royal Avenue Belfast
There are also some banks located there, such as HSBC and Barclays Bank. Furthermore, buskers can frequently be seen performing on the streets.
Primark and Poundland
Primark and Poundland are my top two favourite shopping locations. Primark is an excellent place to buy good quality and affordable clothing. It has reopened its Royal Avenue outlet, which has five floors and sells womenswear, menswear, and kids' clothes, as well as cosmetics, homeware, and accessories.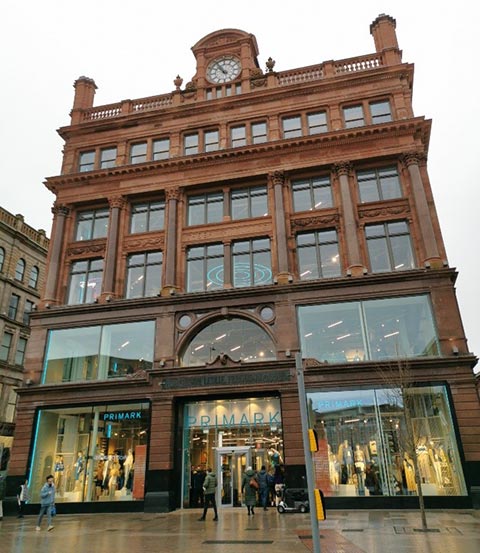 Primark in The Bank Building, Belfast
It is a fantastic place to come if you love Disney, as it just launched a Disney Café and also sells Disney apparel and merchandise.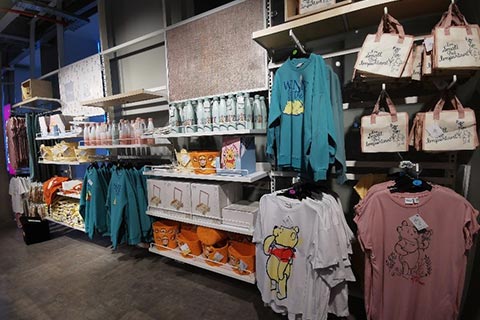 Stock up on your Disney merch at Primark
Poundland sells a broad range of goods for one pound. I always pick up one or two boxes of cereal bars for breakfast. Other retail outlets that are worth mentioning include M&S, H&M, TK Maxx and JD.
Shopping Centres and Arcades
Victoria Square Shopping Centre, Castle Court Shopping Centre, and Queen's Arcade are also great places to eat and shop. A must-see location is the magnificent Dome in Victoria Square, which offers 360-degree views of the Belfast cityscape. It is free to enter and has a lift and stairs access.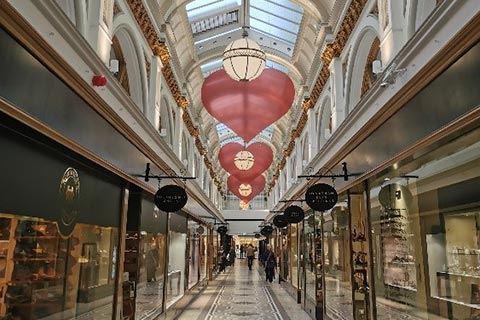 Queen's Arcade is pricier but very pretty!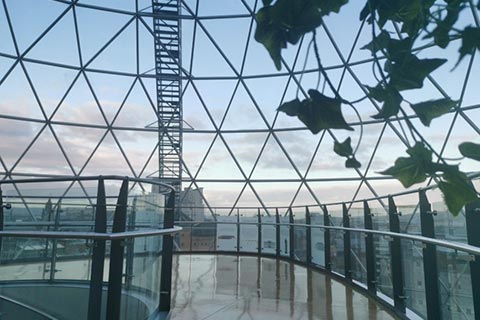 Viewing Dome in Victoria Square
The shopping district is very near to both Queen's Accommodations; walking from Queen's Accommodation Elms BT2 takes around 8 minutes and walking from Queen's Accommodation Elms BT1 takes about 5 minutes.
Asian grocery stores or supermarkets
My favourite stores to buy Asian groceries are Hui Bai Jia Oriental Mart, Lee Foods Oriental Supermarket, and E Kou Xian. Since they are so near to one another, I generally visit them all at once.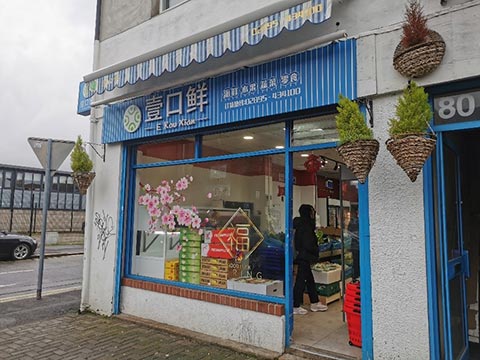 E Khou Xian Supermarket
In addition, their location makes visiting incredibly convenient since I often pass by them on the way to the university or on my way back home after class. From Queen's Accommodation Elms BT2 and BT1, it takes about 9 minutes and 17 minutes, respectively, to reach the stores.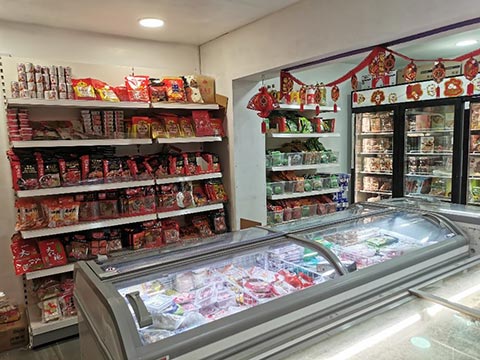 Interior E Khou Xian Supermarket
Cityside Retail and Leisure Park
I usually take the train to go there, but I occasionally walk there for 27 minutes from Queen's Accommodation Elms BT2. I board the train at the Europa Buscentre (Great Victoria Street station) and get off at Yorkgate station. The round trip train ticket costs £1.60 for a yLink card holder.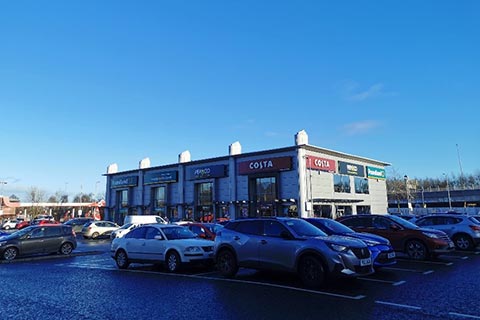 A little out of the city you'll find Cityside Retail Park
I enjoy going there since there are several retail stores, including Home Bargains, Poundland, and Tesco Superstore. Iceland is also located within a walking distance.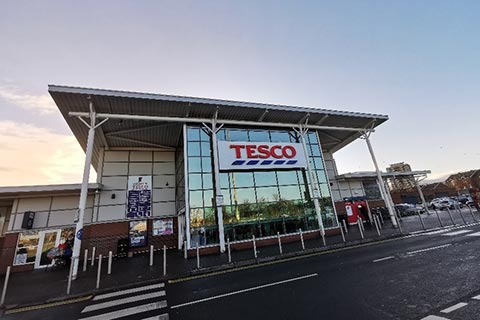 Tesco has a little bit of everything
I would also visit Asda Living Belfast, the Cancer Research UK store and New Look which are also situated there. Asda and New Look both sell fashionable and moderately priced clothing. I would highly recommend purchasing your pans or pots from Asda because they are fairly priced and of high quality.
Cancer Research UK store
There are numerous cancer research stores situated in Belfast. I frequently visit the store at Botanic Avenue, which I constantly pass by on my way to the university or returning to my accommodation from the university.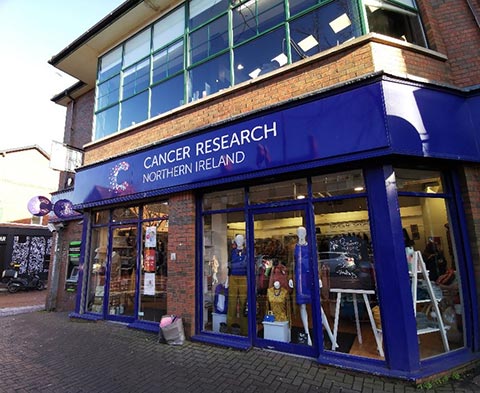 Great for bargains AND you'll be funding life-saving research
The store sells both new and donated products. The products are never the same because the store frequently gets various donated items such as clothes, shoes, and housewares. It's a great place to shop for lower prices, not to mention the profits from your purchase and donations can help fund life-saving research.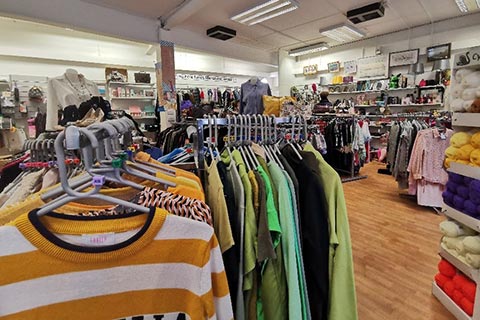 Find unique items for a great price in a charity shop
Find out more
More blogs about life in Belfast
Yi Teng

LLB Law | Undergraduate Student | Malaysia

My name is Yi Teng, and I am in my final year of LLB Law. I am from Malaysia and am currently residing at Queen's Accommodation BT2. I found Belfast to be a pleasant place to stay and explore, and the sky and surroundings are usually photogenic. I have taken Spanish beginner lessons offered by the Language Centre since I am eager to learn a new language here. I like to create videos, watch dramas, and listen to music in my spare time. Despite that I am a novice blogger, I hope my posts may benefit others by providing illumination!