Take a trip to Derry with Sumita
No car? No worries! Derry is easily reachable via train from Belfast.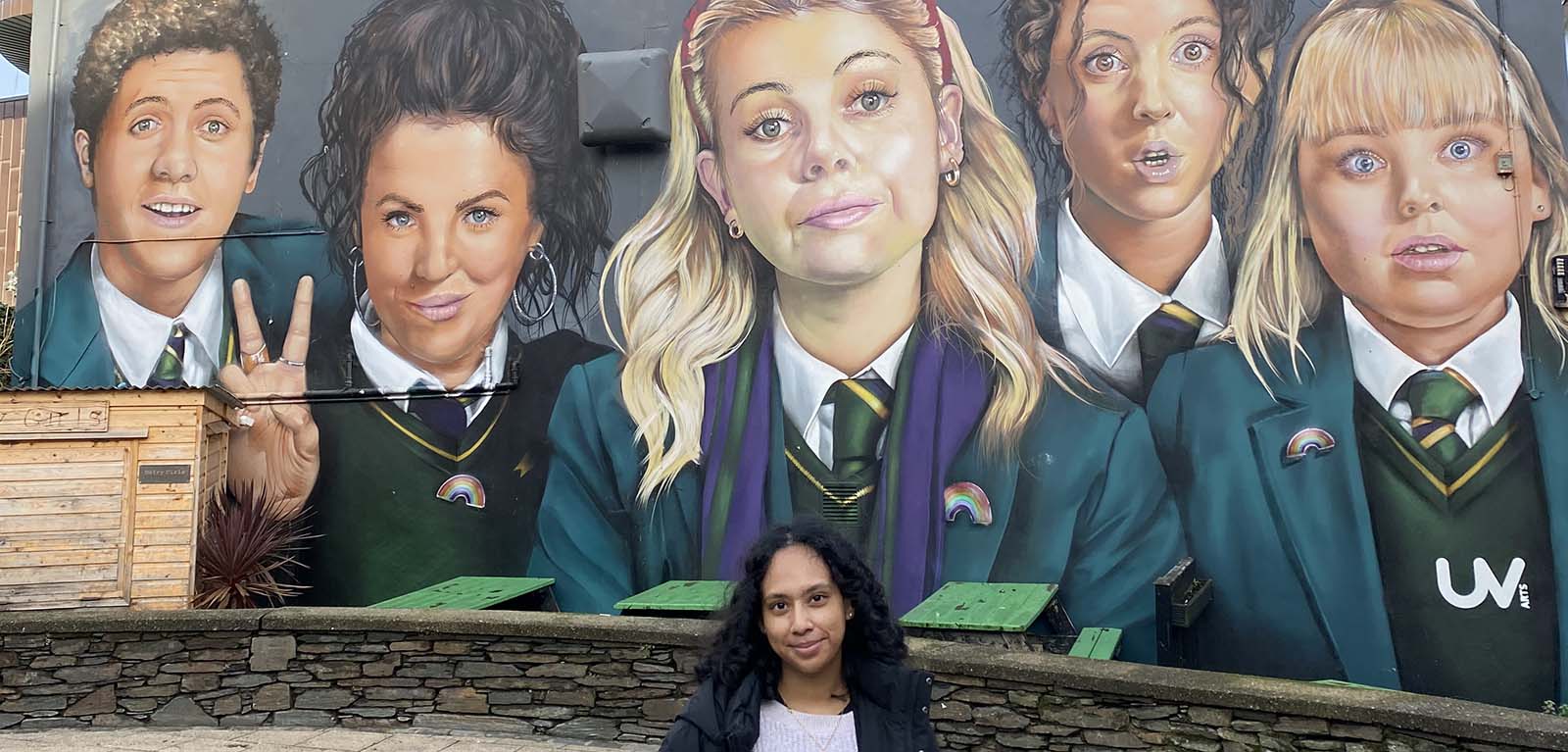 As an international student in Northern Ireland, I would say Derry is a must-visit especially to learn more on the history behind it. The best part? It's only about 2 hours from Belfast by train! I hope my own experience of being there will be able to motivate you or give you ideas on doing the same.
Fun fact on this trip, it was postponed twice as one of my flat mates had contracted Covid and we had to push it back – but better late than never. Also, if you're a fan of Derry Girls such as myself, you're sure to love this visit!
Don't forget your discount
If you are between 16 and 23 years old you are entitled to a free yLink card with Translink which provides you with cheaper bus and train fares operated by them (1/3 off bus and rail travel). Using this, I was able to purchase a return ticket for £13.
My day started early by taking the 7:10am train from Great Victoria Street. Although I was feeling sleepy, I could hardly shut my eyes as the views were breathtaking. I managed to catch the sunrise and get a glimpse of the surrounding landscape.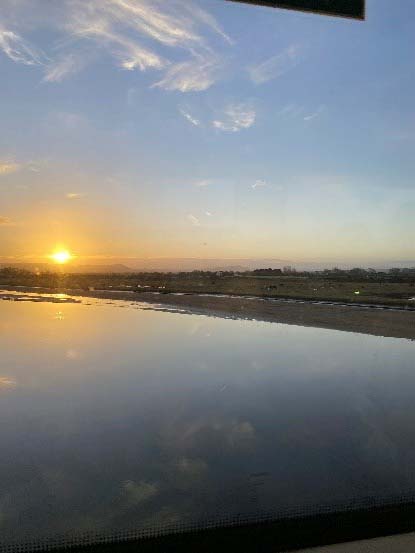 Views en route to Derry
We reached the train station at about 9:20am and were all set to make the most out of our day! Our first stop was St. Columba's Church Long Tower. It was extremely beautiful as I got to enjoy its beautiful architecture. It seemed like a step back in time as it seemed to be perfectly preserved.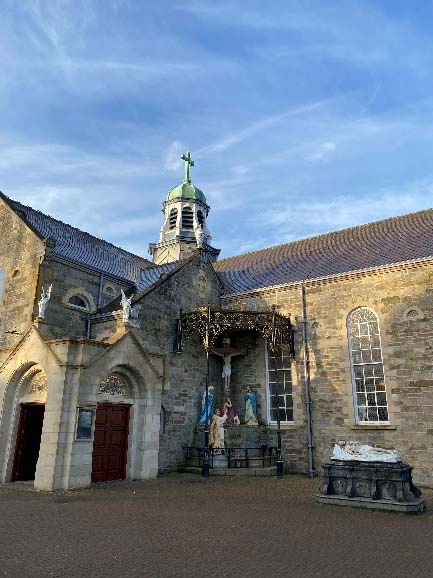 St. Columba's Church Long Tower
On the way to our next destination, we managed to enjoy gorgeous views of Derry from a highpoint. This area was just a minute walk from St. Columba's Church Long Tower. So, if you're in the area do keep an eye out for viewpoints!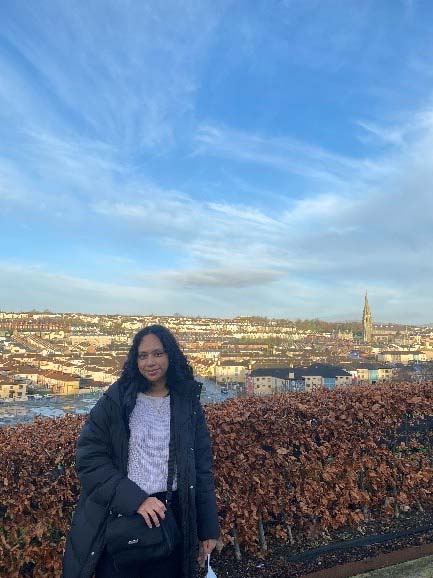 Views of Derry
After which, we went to St Columb's Cathedral which was absolutely breath taking as well! I would recommend checking the mass timing to ensure you would be able to enter the Cathedral. However, even the exterior of the Cathedral was beautiful!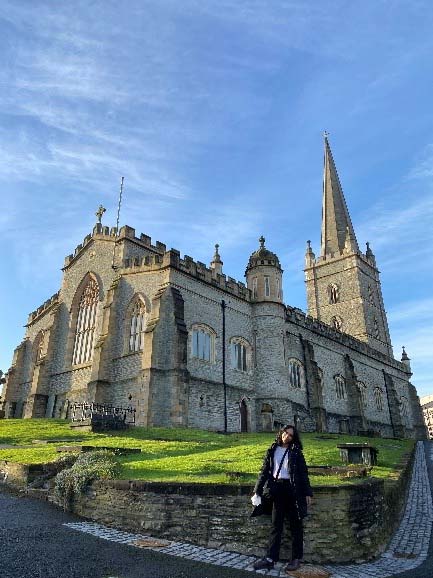 St. Columb's Cathedral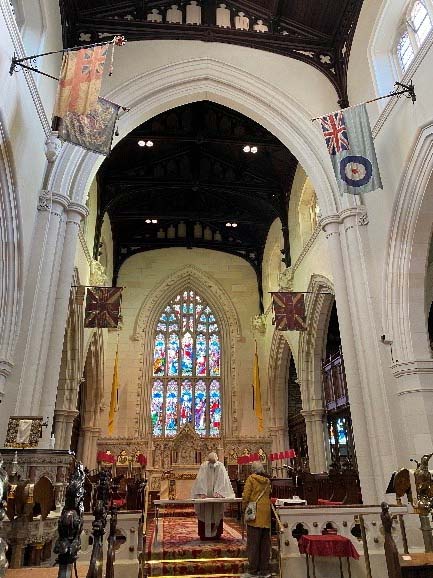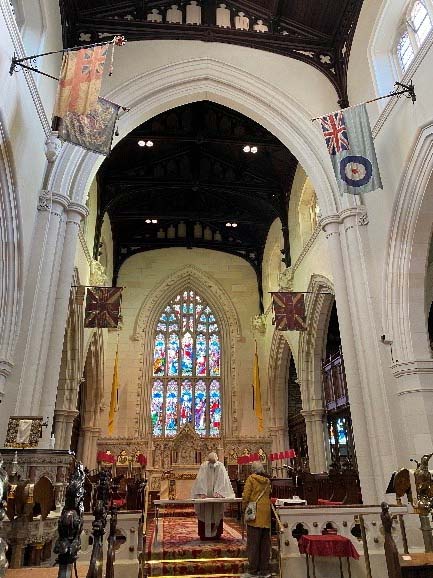 Interior of St. Columb's Cathedral
We then made our way to the Derry Walls. As Erin said – they are nothing short of spectacular! Derry is one of the walled cities in Europe and it is a must-visit if you are in the area. You can walk along it to enjoy views and to read up on its history as there are many prompts along the walls. There are also old canons along the walls.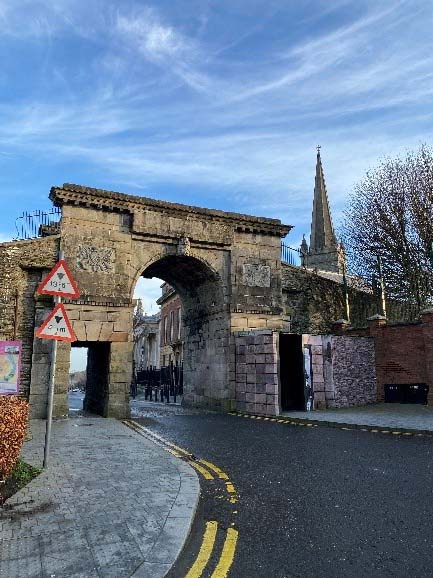 Derry Walls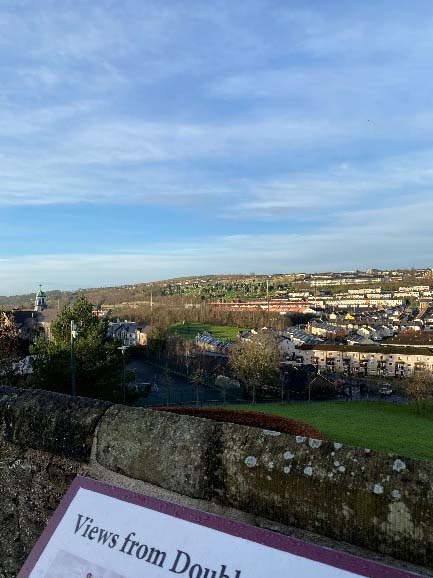 Views from Derry Walls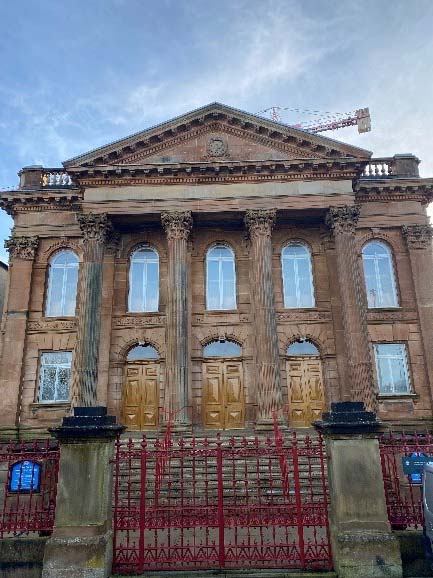 First Derry Presbyterian Church
Then we took a stroll to Free Derry Corner which was a site full of history. You can also stroll the area to view more murals. It is worth reading up on the history behind the area to fully understand its importance and impact or you could visit the Museum of Free Derry!
For a softer launchpad into learning more on its history, you can start off with Derry Girls which has been able to teach me so much more on the history of the area and in an engaging way! So, you should not miss the Derry Girls mural – you get to be surrounded by the gang in your pictures (as I am).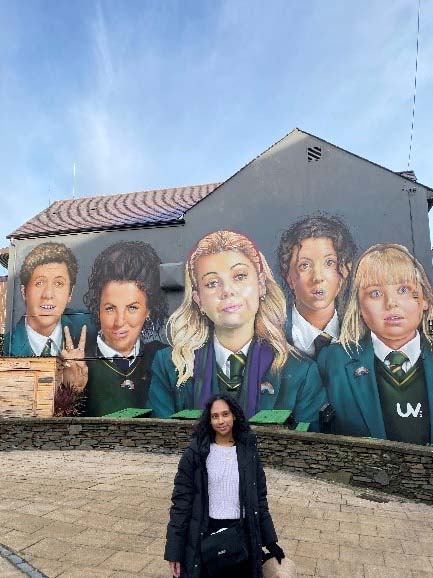 Derry Girls mural
After our picture session with the Derry Girls, we headed to the Craft Village which was a very cute and picturesque area. This area is a reconstruction of the square in the 18th and 19th century. Stepping into it felt like taking a step back in time as the feel of the place was very historical. The shops there also sold souvenirs so you could take a reminder of Derry back home.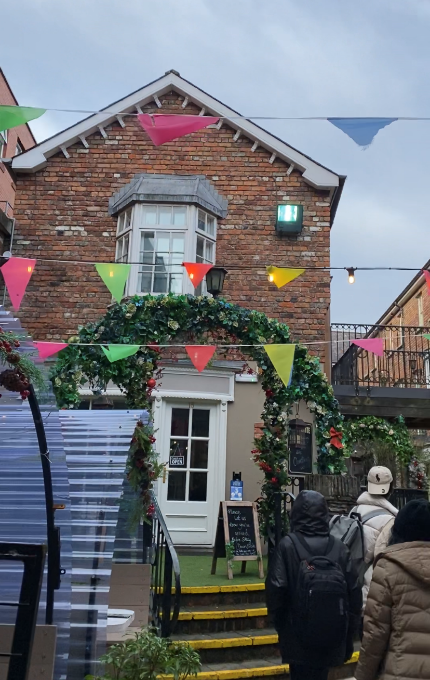 Craft Village
We then took a walk to St Eugene Cathedral which was also a beautiful cathedral and the interior was absolutely stunning. Once again, it is worth checking the mass timing as we arrived during mass and had to wait for it to end before entering. However, it is well worth a visit.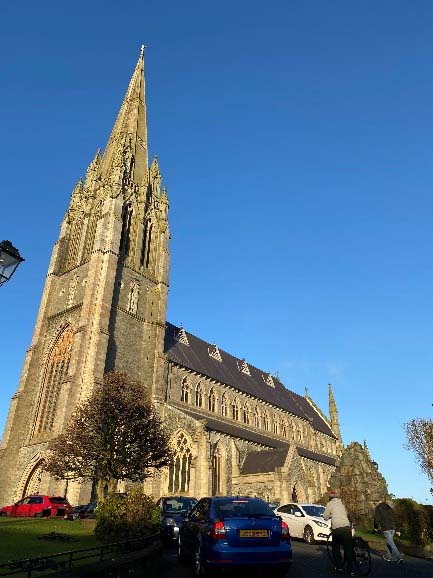 St. Eugene's Cathedral
If you're a fan of Derry Girls, you'd definitely recognize Guildhall where James declared himself a Derry Girl as well! A trip to Derry would not be complete without visiting it. You can also enter and there is an exhibition on the history of Derry which was hugely beneficial and provided me more context while visiting.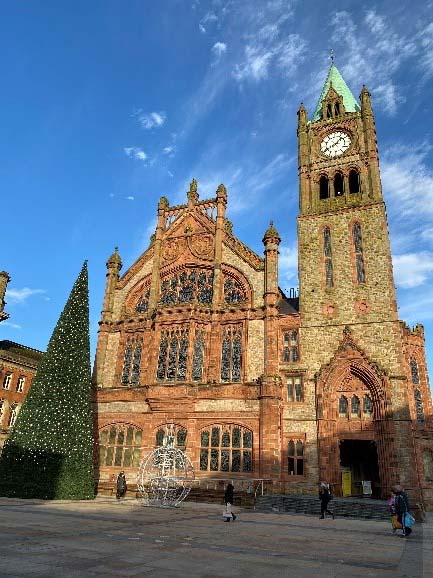 Guildhall
Before leaving, you should take a stroll across the Peace Bridge. It provides you with beautiful views and a feel for the place. As I visited during winter, I was able to catch the sun setting and I have to say it was extremely beautiful so if you're in the area, try to plan it around catching the sunset!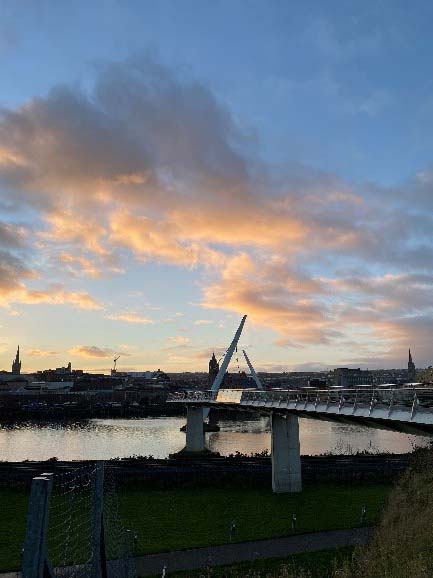 Peace Bridge
After that, we took the 6:38pm train back to Belfast and reached at about 8:50pm. Overall, I would definitely recommend a visit to Derry to learn about its history and to enjoy its beauty!
Even without a car, I managed to travel to all the areas I wished to visit as it is a very walkable city with everything within 30 minutes of walking. If you pack a lunch from home, you'd only spend money on the train ticket making it a budget friendly day trip as well!
Find out more
Translink for bus and train details
Sumita Selvakumar

LLB (Hons) Law | Undergraduate Student | Selangor, Malaysia

Hello! I am Sumita and I recently moved to Belfast in September 2021 to complete the third year of my law degree. Throughout my Undergraduate, I have also been active in the United Kingdom and Ireland's Malaysian Law Students' Union (KPUM) that represents its members. As an International Student, I hope my blogs help to shed some light and ease the doubts held by other International Students as I was once in your shoes. Outside of academics, I am an avid foodie and coffee addict and I love all things fashion! I also love travelling and try to take trips every so often to explore Northern Ireland.