Things that surprised me as a Malaysian Student coming to Belfast
Moving to a new country will always throw up a few surprises. Read Malaysian student Sumita's biggest surprises she's experienced since moving to Belfast.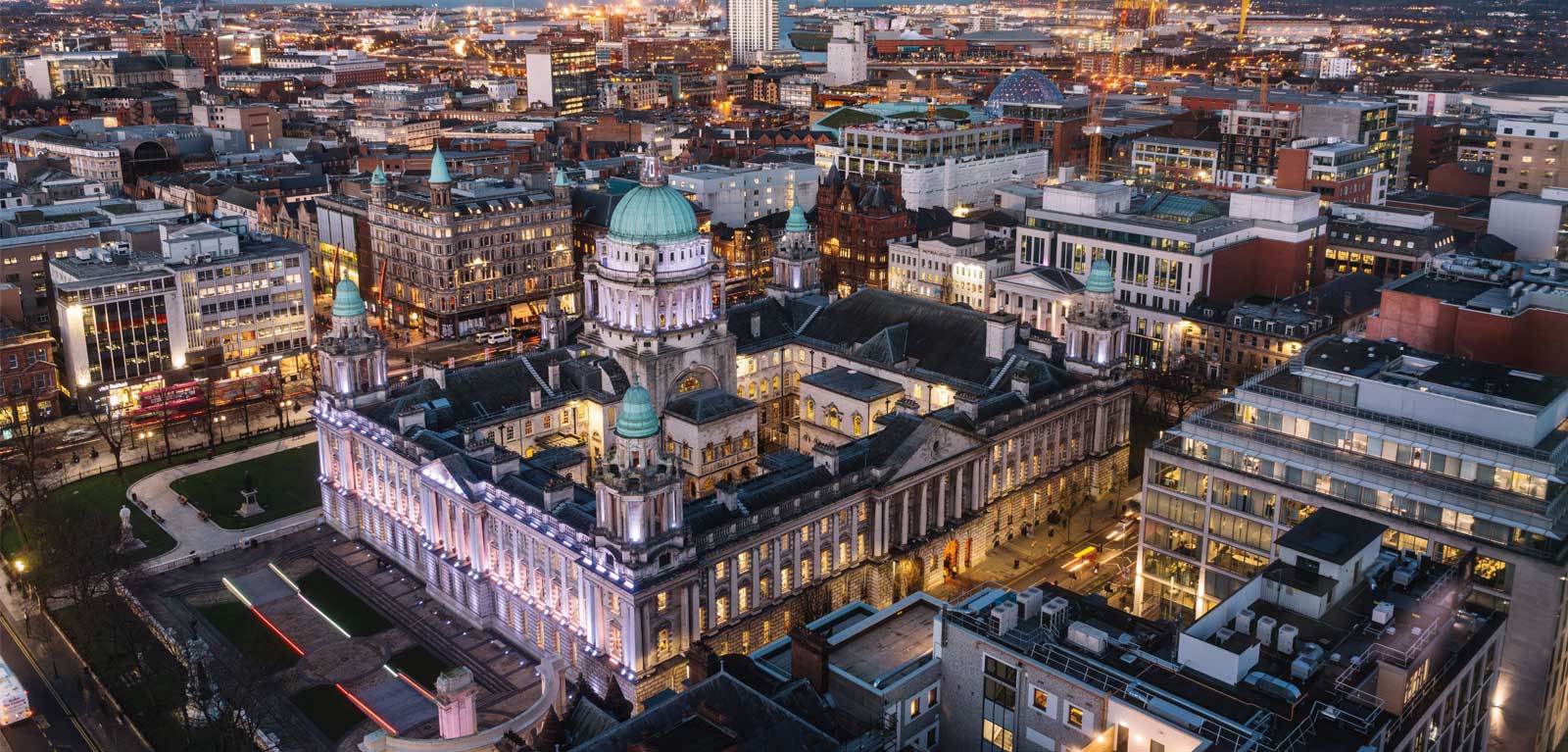 After travelling for more than a day to get from Kuala Lumpur, Malaysia to Belfast, I had already mentally prepared myself to embrace any changes I would face. This was an undeniable fact regardless of where I was moving to. Over the past year, I have noticed these changes and now they form norms of my student life. However, for future and newly arrived students, these are some points to keep an eye out for.
Opening hours
Unfortunately for me, I arrived during an imposed quarantine period so I spent my first 2 weeks in Belfast undergoing quarantine. I still remember walking to city centre on a Sunday morning hoping to get some grocery shopping done when I realised all the stores were closed. This is due to Northern Ireland legislation that shops have to comply with. So, to the newcomers, most larger shops and supermarkets don't open until 1pm on a Sunday. All the more reason to treat Sunday as a rest day!
Shops here also close earlier than I am used to as a Malaysian. In Belfast, most shops close at 6pm (but food shops stay open later). Although this was quite difficult for me to get used to, it was ultimately a blessing as I was able to focus on studying in the evening. To all my night owls, this will be beneficial for you!
Daylight hours and daylight savings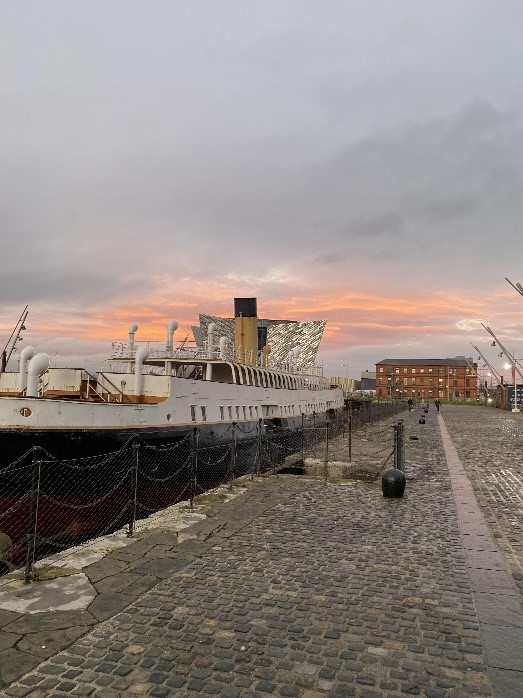 The sunset at Titanic Walk at 9pm in May 2022
I only found out about daylight savings a year before heading to the United Kingdom as this is a foreign concept to Malaysians. Essentially, this is when time is brought forward or pushed back an hour to ensure more daylight during the daytime. This happens sometime in October and March. So do keep yourself updated with these changes and when they are occurring!
As you can imagine, the amount of daylight varies throughout the year. During the winter, the sun rises later and sets as early as 5pm. However, summer is a huge cause for celebration as the sun rises early and sets as late as 9pm! This often gives much hope and happiness as everyone rushes to make the most out of the existing daylight. On such days, Botanic Gardens is often filled with people enjoying a picnic or just soaking in the sun. So, throughout your time in Belfast, always make the most of the sun!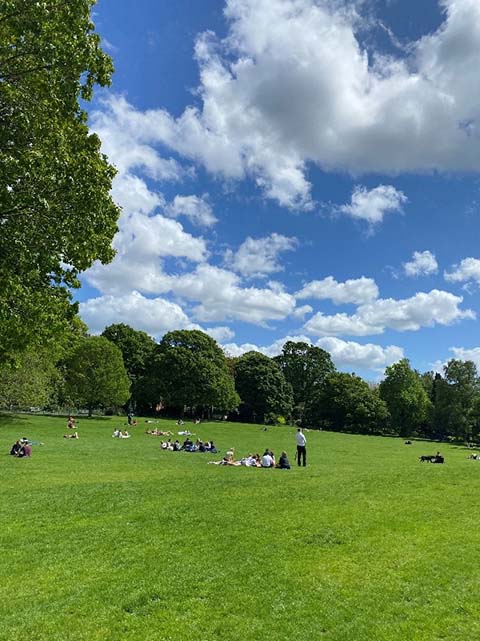 Botanic Gardens on a sunny day
Safety
Something you've probably heard that I can confirm is how safe Belfast is!* I often go on walks at night with my flatmates and no one really bothers you. This includes the nightlife in Belfast. I've travelled to other places in the UK and there were often some elements which caused some concern over safety. So, being in Belfast has really given me peace of mind especially as a female student.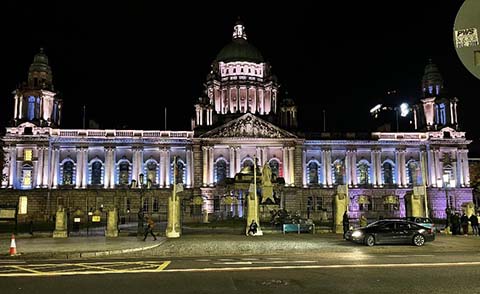 Exploring Belfast at night
Affordability
This is something which honestly still surprises me, 8 months after living in Belfast. I spend less than £40 a month on groceries and this includes any snacks or special treats I get for myself. I have to add that I divide my grocery bill with my flat mates and we eat vegetarian meals most of the time so that does save me a lot of money.
As a student, this is one of the winning points for me throughout living and studying in Belfast. It honestly allowed me to save money easily and I can cover the cost with part-time work. Groceries also cost less than I've experienced in Malaysia. Apart from groceries, the average price of eating out and travelling in Northern Ireland is also cheaper (which I will get into below). I remember my trip to London when I looked at the price of food and immediately started missing how affordable Belfast was!
Day Trips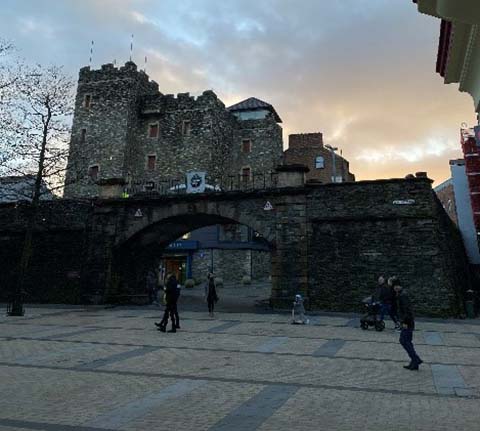 A visit to the historic city of Derry
Another blessing of studying in Belfast is how easy it has been to take day trips from Belfast. Most tourist attractions are less than 3 hours from Belfast with direct train services. This includes locations like Dublin, Bangor, Derry and many others. I often take such trips especially during busy travel times. Unlike other areas in the UK, train tickets do not often increase in price closer to the date - good news for those who love impromptu trips. Most of these places are underrated and worth taking a day to explore. Based on your preference, Belfast is about 2 hours away from the sea, lush greens, or historic cities!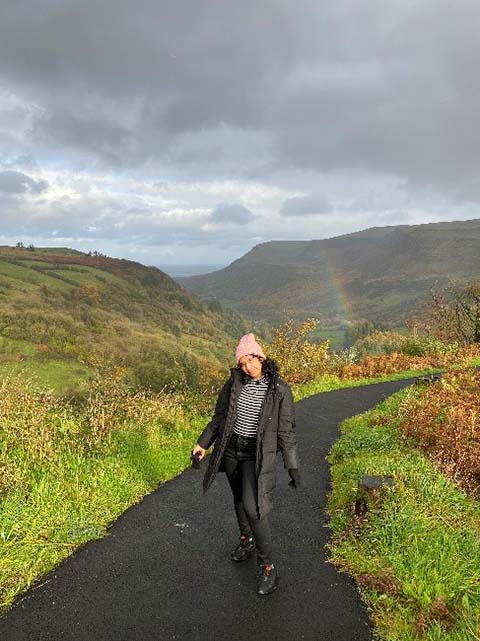 A nature getaway to Glenariff Forest Park
* Belfast is in the safest region in the UK (UK British Crime Surveys 2019/20)
Find out more
Sumita Selvakumar

LLB (Hons) Law | Undergraduate Student | Selangor, Malaysia

Hello! I am Sumita and I recently moved to Belfast in September 2021 to complete the third year of my law degree. Throughout my Undergraduate, I have also been active in the United Kingdom and Ireland's Malaysian Law Students' Union (KPUM) that represents its members. As an International Student, I hope my blogs help to shed some light and ease the doubts held by other International Students as I was once in your shoes. Outside of academics, I am an avid foodie and coffee addict and I love all things fashion! I also love travelling and try to take trips every so often to explore Northern Ireland.