Activities in Queen's Accommodation
Thinking about living in the Queen's Accommodation and would like to know more about it? Here are some of the activities held by the Queen's accommodation that might interest you!
1. Free Food
One of the things all students can agree on is that we all love FREE food! Well lucky for those who live in the Queen's Accommodation, the Residential Assistants here host many free food activities throughout the months. They organise many exciting food nights such as nachos, hot chocolate, pizza Parties and my favourite, pancakes!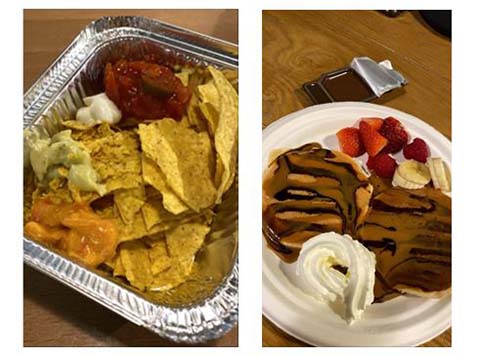 Free nachos and pankcakes
2. Trips
One of my favourite activities held in Queen's Accommodation is their trips to places around Northern Ireland. The tickets to these trips are usually sold at a much cheaper price than other private tour companies. Some of the trips that have been organised by the Queen's Accommodation are the trips to Giants Causeway, Dark Hedges, Glenariff Forest Park, Tollymore Forest Park and many more.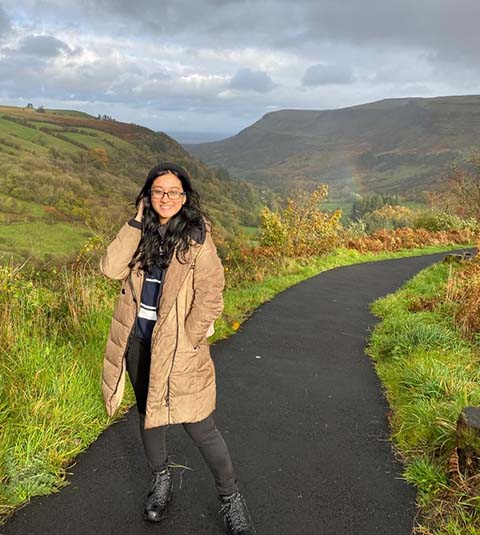 Darshana at Glenariff
The best part about these trips is that you not only get to visit beautiful places around Northern Ireland but also make new friends who also live in Queen's Accommodation as well. It will help you broaden your circle of friends and even find people who share the same interests as you.
3. Festive Activities
As an international student, some of the festive celebrations celebrated in a different country might be different than what you usually see at home. The Queen's Accommodation tries to incorporate these festive activities by having events such as pumpkin carvings for Halloween, painting ornaments for Christmas and many more.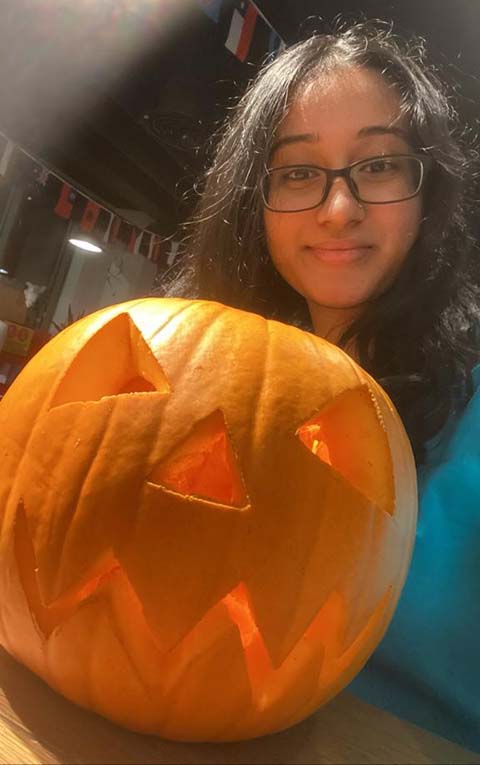 Pumpkin carving night
These activities are fun to join as you experience a new culture and learn more about other festive celebrations that you normally wouldn't celebrate in your home country. For example, I am from Malaysia, and we do not celebrate Halloween there, so this was my first time carving a pumpkin. It was a fun activity that my friends and I enjoyed doing.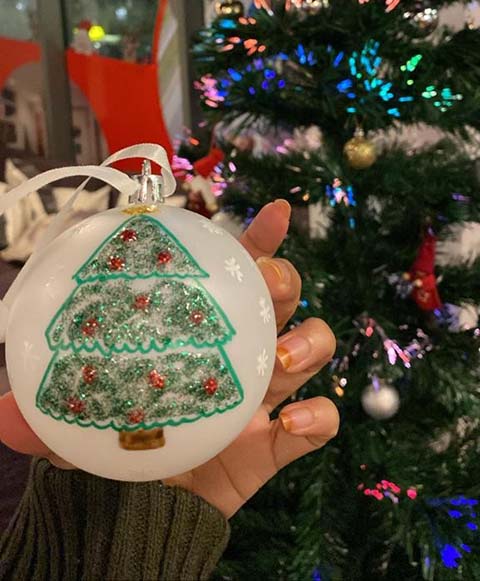 Christmas bauble decorating
4. Game Nights
The Queen's Accommodation also organises fun game activities such as Bingo, Board Game Night and many more. These game nights can help you strengthen your bond with your friends and also make new friends at the same time.
They even offer prizes to the winner of certain games. On one of the Bingo Nights, the prizes available were a bunch of chocolate and in the last round, the winner won a 10-pound Amazon voucher!

Darshana and her housemates at Bingo night
5. Crafts and Others
Not only do they have the activities mentioned above, but the Queen's Accommodation also have other activities such as planting your own herb boxes, movie screenings and arts and crafts activities. These activities are a change from the usual activities that students are used to. Especially after a stressful day of studying, coming down to the common room to enjoy a simple activity such as painting is a nice way to de-stress and just enjoy some time off with your friends.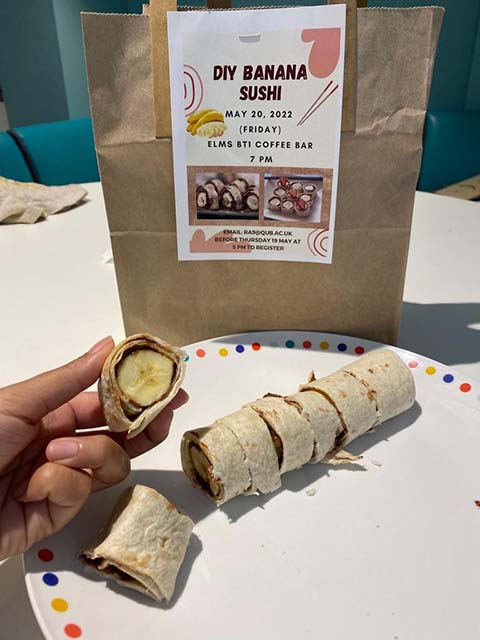 DIY Banana sushi night
Another one of my favourite activities is their recipe packs which are when the Residential Assistants give you the recipe and ingredients to make a dessert such as an Oreo mug cake or even chocolate chip cookies. We even had unique recipe packs such as banana sushi. These activities are really fun to do especially if you love baking!
Find out more
Darshana Araventhan

Law | Undergraduate Student | Malaysia

I am a 3rd-year transfer student from Malaysia doing my final year of Law degree at Queen's University Belfast. I live in the Queen's Accommodation Elms BT1 at Belfast City Centre, which is convenient as there are many amenities nearby. Apart from attending classes and studying, I love trying out new recipes and cooking for my flatmates. I also enjoy travelling during the holidays and have visited several places in Northern Ireland during my stay here. I hope you enjoy and find my blogs useful during your time at Queen's!