Discovering the rest of the UK from Queen's
Belfast is just an hour's flight away from most major UK cities, so it's the perfect gateway for international students to enjoy UK city breaks. Sneha Parajuli did just that, with recent trips to London and Edinburgh.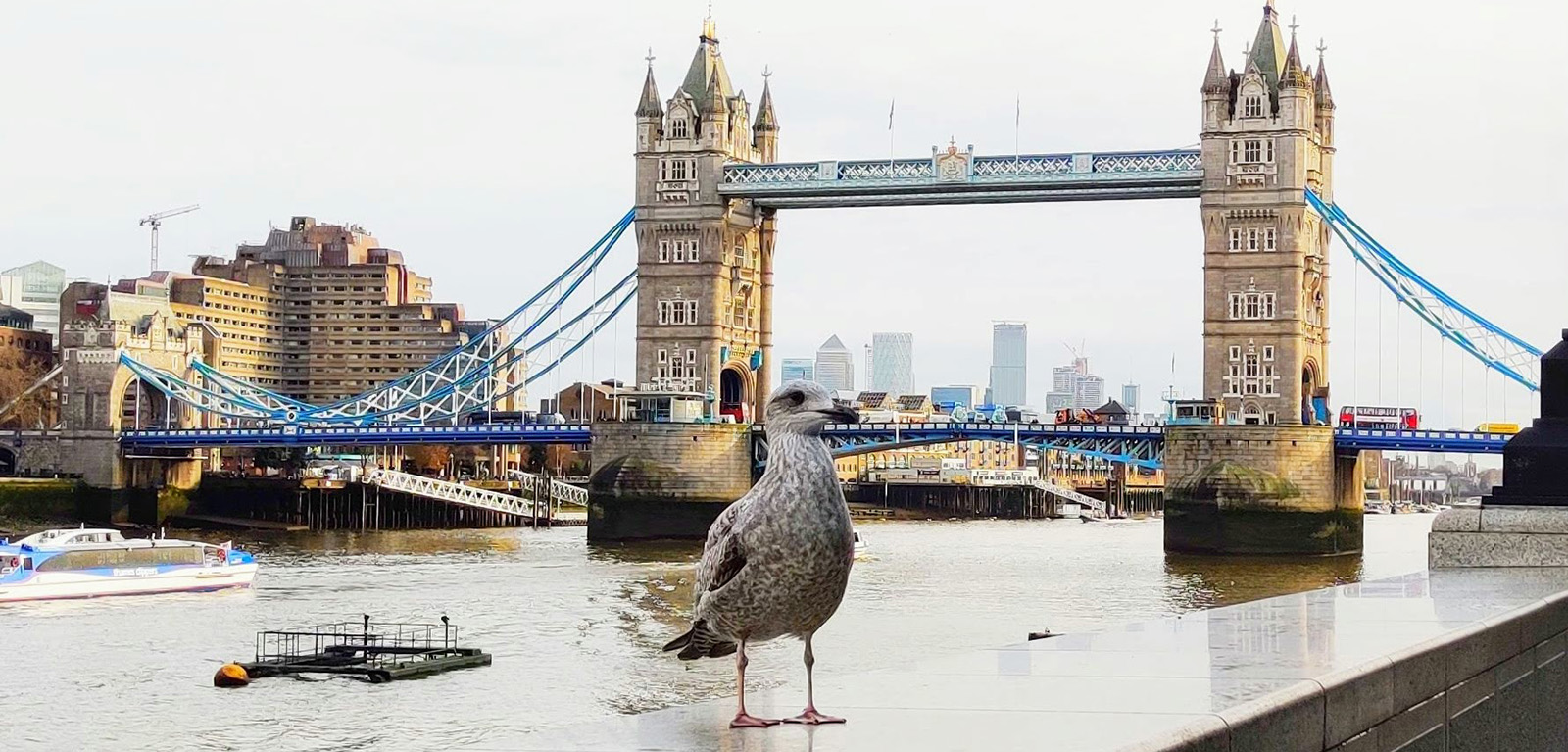 As an international student in Belfast, I knew I wanted to take the opportunity to travel to other parts of the UK. London and Edinburgh were the two cities that were always on my wish list. London can be expensive, but if you plan accordingly it doesn't have to break the bank. So here's how I managed to travel to London and Edinburgh on a student budget.
London:
I knew London was only about 1 hour flight away from Belfast. I made the mistake of not planning my flight in advance so I ended up paying about £100 for my flight tickets. I discovered afterwards that with careful planning, you can actually get tickets for as little as £20 to London from Belfast. My takeaway tip: Plan the dates and buy air tickets early so you get cheaper tickets! Thankfully, the friend I was travelling with had family relatives who lived in London so we got invited by them. They were such nice people who welcomed us and even booked us a really fancy hotel room for two days. I'd advice you to research and book accommodation before you travel.
We had no itinerary, apart from attending my friend's family function. In retrospect, I would have booked a morning flight instead of an evening flight over to make the most of our time there, but, in the end, we had a whole day to explore. Here is what we got up to on our whistle-stop tour.
Tower Bridge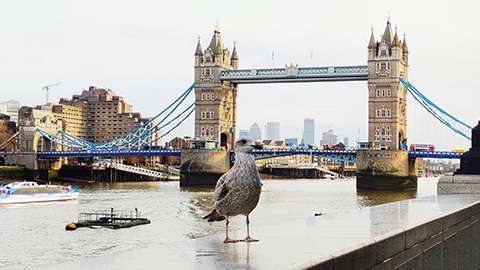 Our first location was Tower Bridge, that crosses the River Thames (not to be confused with London Bridge which is about half a mile away from it).
London Eye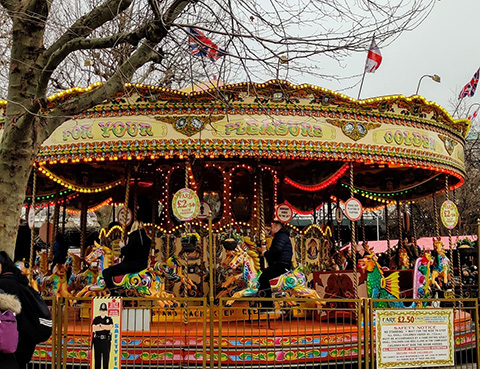 Our next stop was the London Eye, also known as the Millennium Wheel. As Europe's tallest cantilevered observation wheel, it's a great spot to see the city of London.
Buckingham Palace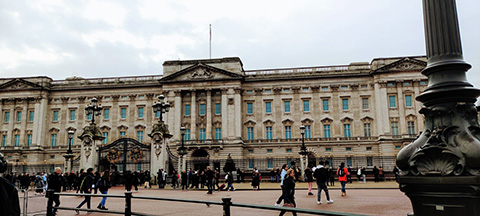 Home to the British monarchy, Buckingham Palace is located in the city of Westminster and attracts hundreds of visitors. When in London, we had to take a look at the Majestic palace, and, oh man, it was crowded. The Palace was magnificent and looked wonderful!
Baker Street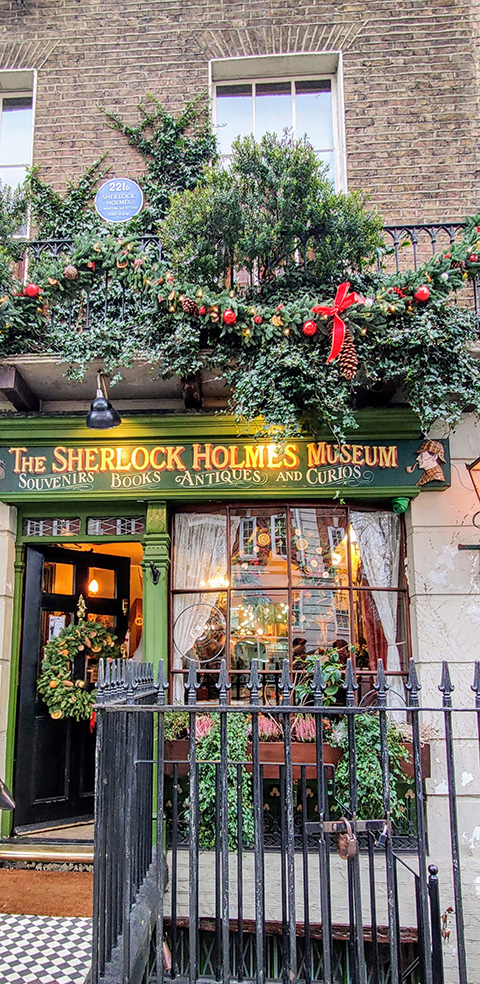 Our final stop was Baker Street, home to Sherlock Holmes. Being a fan, that was a must-visit place for me. So we took a metro to the famous Baker Street and found house number 221b where the Sherlock Holmes museum is located. It was surreal.
Edinburgh:
Having learned a lesson from our trip to London, the first thing we did was plan ahead and booked our tickets a month prior. The tickets cost us around £50 which was a good deal in New Year season. We also found a very reasonable guest house for £25 each including breakfast. The location of the guest house was near Edinburgh Castle, so we were really happy about that. We covered a lot during our 3-day trip. Here are the highlights:
Edinburgh Castle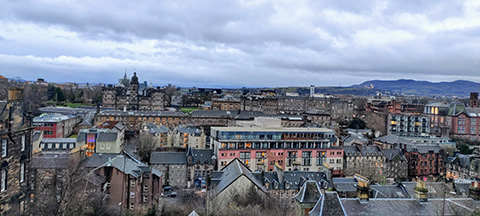 After freshening up, we decided to walk through the old town up to the beautiful Edinburgh Castle on the hill. The view was AMAZING!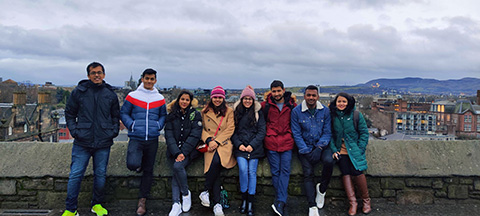 Victoria Street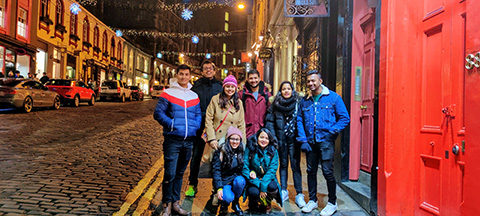 The famous Instagram-spot of Victoria Street, also known as the Diagon Alley, is a favourite amongst Harry Potter fans. The magical street with multi-coloured buildings and amazing lights has many Harry Potter souvenir shops and museums and was a great place to spend our evening.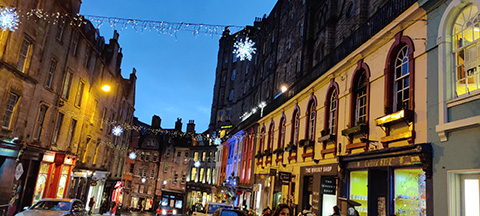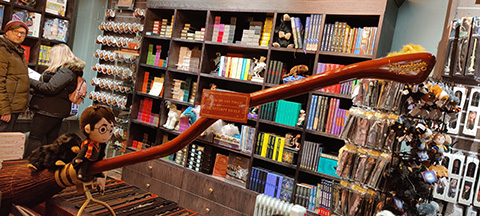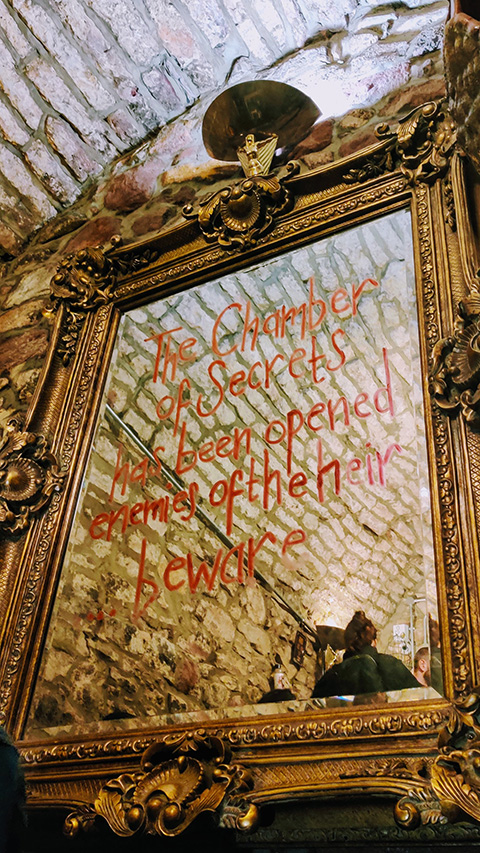 Giles Cathedral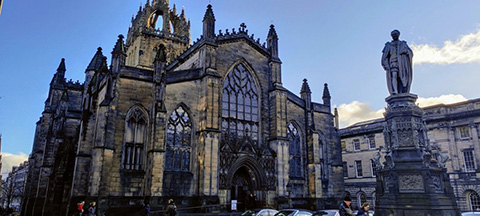 On the second day, we booked a free Edinburgh City tours. Out of many places we visited, I loved the Giles Cathedral and Greyfriars Kirkyard. St Giles' Cathedral, located in Old Town of Edinburgh is a 12th Century church famous for its history and architecture; Greyfriars Kirkyard is a graveyard associated with Greyfriars Bobby who was a loyal dog who never left the side of his master. Even after the death of his master, the dog guarded the grave and eventually died there after 13 long years. In order to pay tribute to Bobby, people put sticks on his graveyard.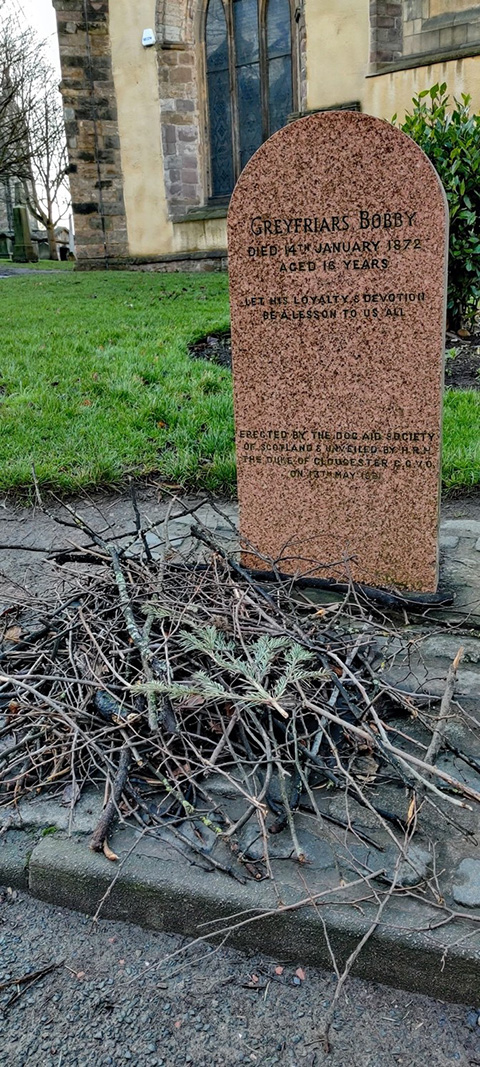 Hike to Arthur's Seat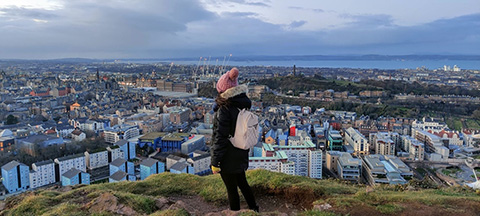 On the third day of our trip, we decided to hike to Arthur's Seat which is an extinct volcano located in the hills of Holyrood Park about 1.5 kms from the city centre.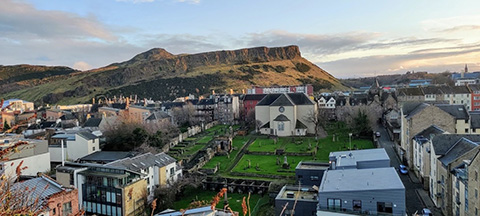 The hill was an amazing place for a hike with a panoramic view of the entire Edinburgh city. After reaching the top, we all were very glad about the decision we made. It was totally worth the walk.
Coming to Queen's from overseas? Discover more places to explore beyond Belfast.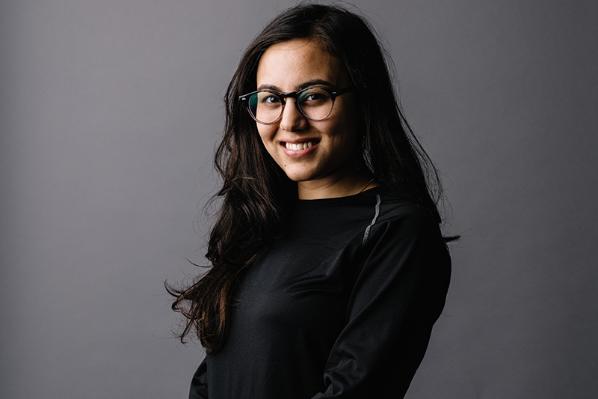 Sneha Parajuli, Nepal
MSc Business Analytics