Things to do in Northern Ireland: The Hedgehog Hotel Edition
From volunteering and rescuing hedgehogs to tracing the Irish roots of US presidents, there is never a dull moment on your weekends as a student in Northern Ireland, says Sneha Parajuli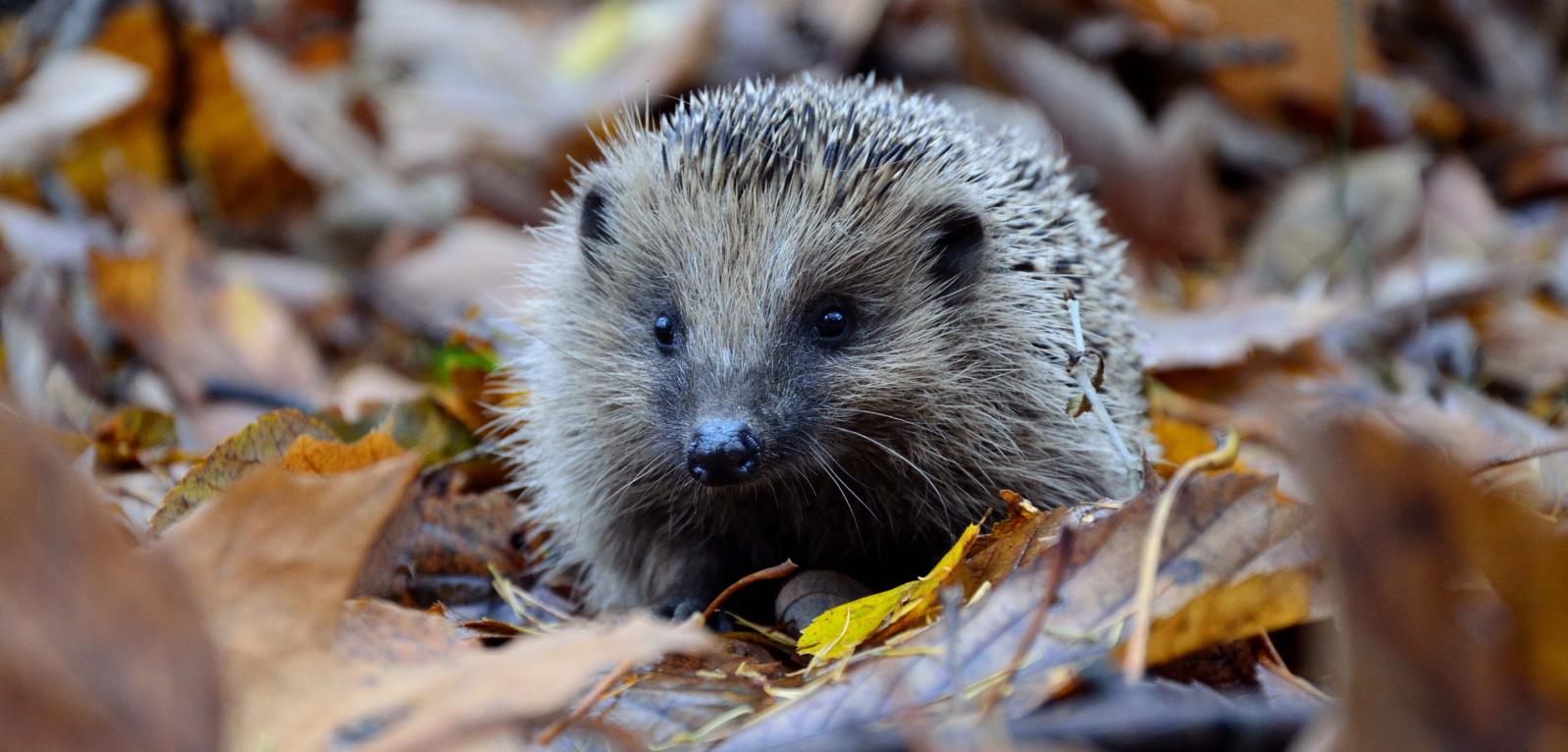 Another weekend, time for another adventure! Not too far from Belfast, we decided to attend a celebration of National Hedgehog Day at Bentra Golf Club, Whitehead, Carrickfergus. The event had a range of fun activities for children, family and friends so we decided to spend our day doing our bit for the environment and hedgehogs all while having fun. We headed towards Carrickfergus from Elms village at around 9:30AM and reached the golf club exactly at 10 am.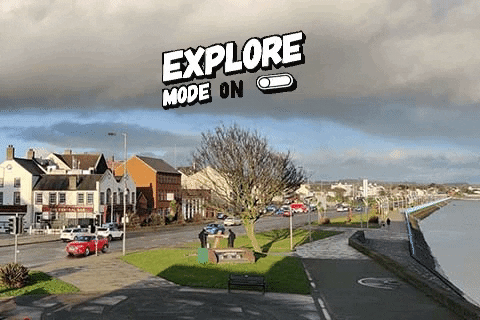 Rescuing hedgehogs
As soon as we got there, we were introduced to a cute little rescue hedgehog named Holly who was blind. Holly was calm and quiet and was resting most of the time.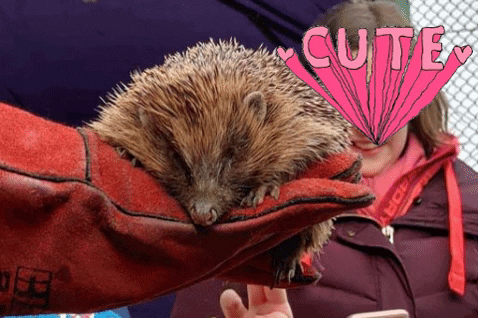 We were briefed about the basic eating and living habits of hedgehogs and were asked to get involved in planting native hedgerow trees which were a kind of hedgehog hotel. We happily took part and planted around 15 trees by ourselves. It really felt amazing.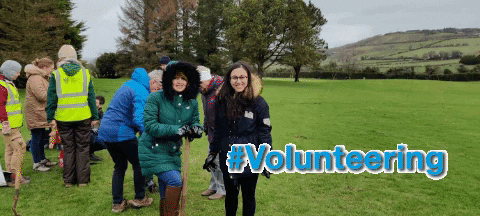 Building hedgehog hotels:
Another activity that took place there was building wooden homes for hedgehogs. Proper tools were provided and there were helpers who would provide assistance to the volunteers on using these tools. By the time we left, more than 5 wooden hedgehog homes were built. As a part of reward, the attendees were provided with vouchers for enjoying free game of mini golf afterwards. I had never played mini golf before, so I did enjoy it a lot for my first experience.
Making wooden crafts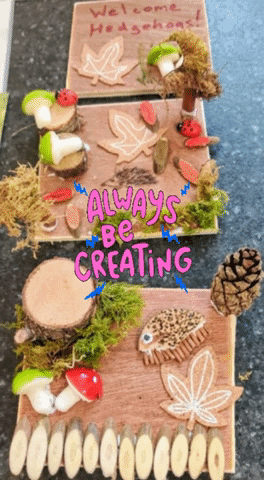 Another event that was going on was building hedgehog-themed wooden crafts. Many props were made available along with glue, colours and more for engaging the children and having a good time. We ended up participating and made cute crafts. It reminded us of the old school days.
Next stop: Andrew Jackson Cottage and U.S. Rangers Museum
I didn't know anything about Andrew Jackson, the 7th U.S president who was from Carrickfergus, before I visited this little cottage. The board attached to the wall of the small white cottage says "The parents of the 7th U.S president Andrew Jackson emigrated from their cottage at Boneybefore to the Carolinas around 1765".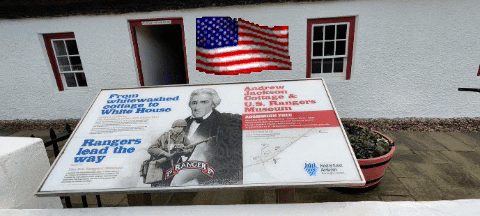 I was amazed to see how even little details like utensils and a baby crib were preserved and placed exactly where they were in the cottage. Right at the backyard of the cottage was the U.S. Rangers Museum where every details about the rangers and stories about the war was very well laid out.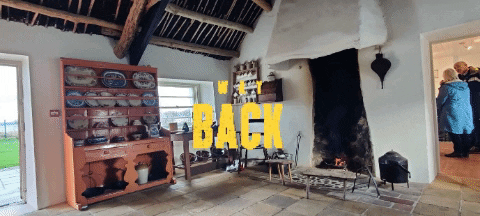 I personally thought the museum was educational and was an amazing tribute to the Rangers. I am glad I got an opportunity to visit this museum.
Time to explore Carrickfergus:
After having lunch and afternoon tea, we decided to walk around the Marine gardens and visit Carrickfergus castle on the northern shore of Belfast Lough. Right beside the garden was a huge park for children to play. We could also see a huge Churchill MK VII Tank on the way to the castle.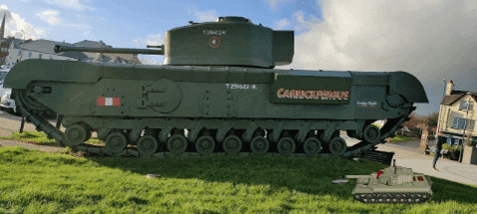 When we reached the castle, it was almost like in the movies. The gatehouse in itself was amazing as it was built to protect the owners from attack.
I was mostly fascinated by the gate which had amazing properties like a murder-hole from where enemies were attacked with boiling oil, tall arrow-slits that allowed archers to loose their arrows over a wide area and a machicolation that allowed defenders to throw missiles down. All in all, the 800 years old castle impressed me a lot.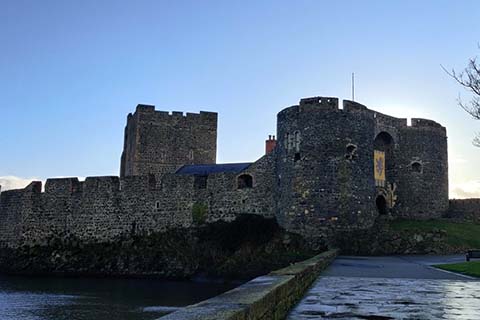 Discover more things to do in Northern Ireland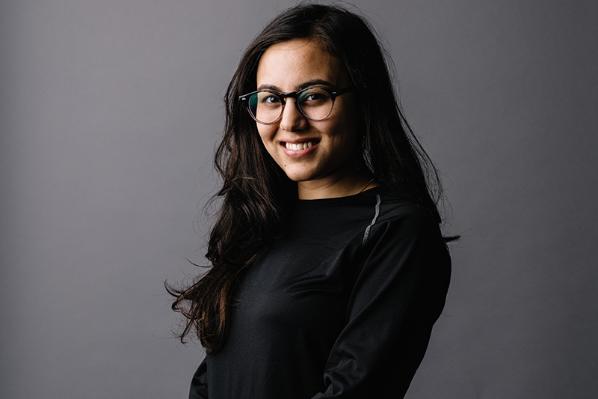 Sneha Parajuli, Nepal
MSc Business Analytics