Does Fashion have to Cost the Earth?
Vintage, pre-loved, thrift, second-hand, call it whatever you want but make you buy it! Check out Camila's blog on how we can all make a big difference with small changes.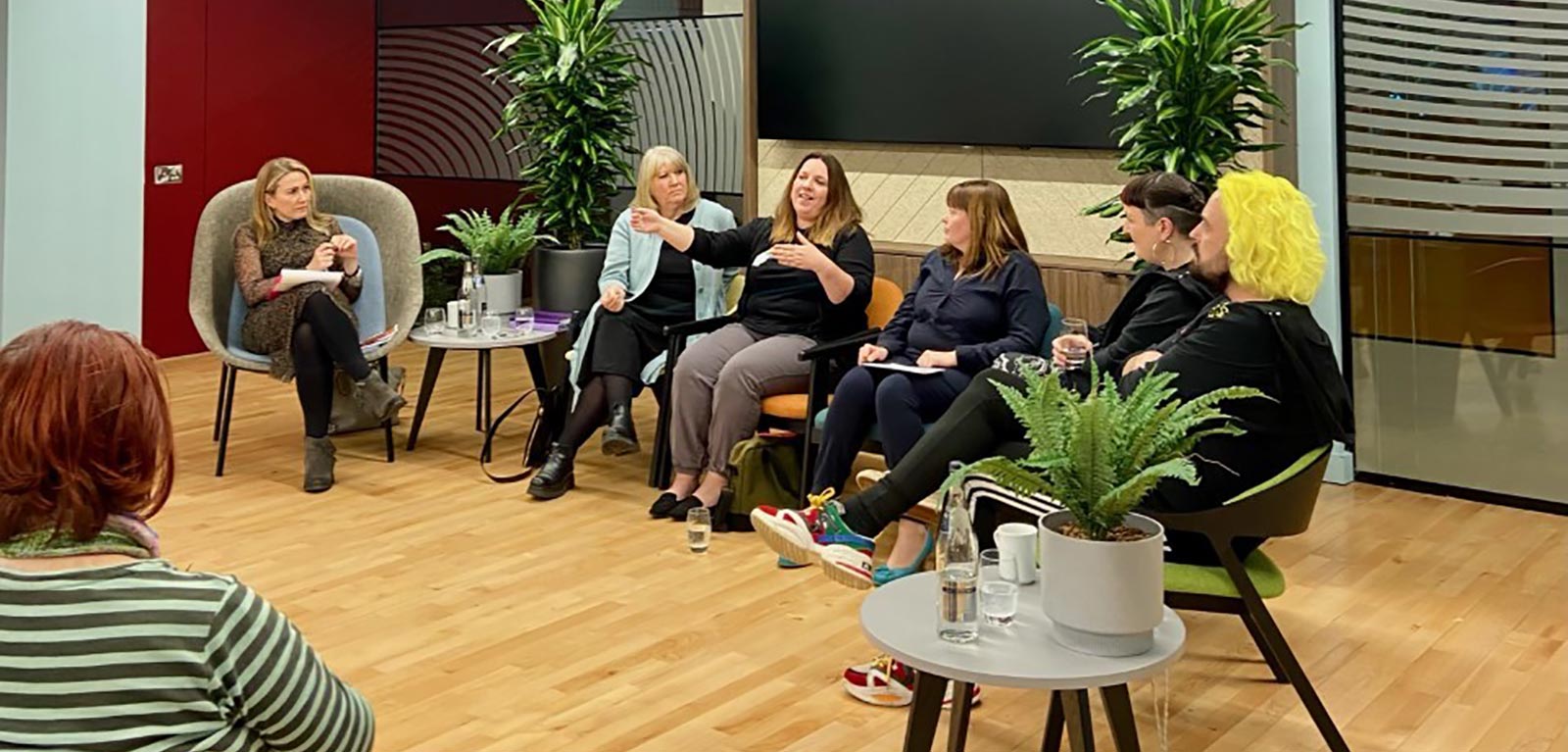 As someone who has always enjoyed fashion, a few years ago I started to reconsider my habits in order to make it more sustainable. Even so, I was really struck by the amount of clothes I left at home when I moved here (and which I obviously didn't need!). For European Week for Waste Reduction, I had the chance to attend some events hosted by Queen's to think about our place in the ecological crisis, especially when it comes to fashion.
Panel Discussion on Fast-Fashion
The first one was a panel discussion on sustainable fashion at Queen's Student Union. The variety of the panel (Becky and Connor from Another World Belfast; Kathryn Tims from WRAP; Dr. Laura Steele from QUB Management School and Alison Gault from the University of Ulster) enriched the discussion and provided different points of view on this problem that belongs to all of us.
One thing I can take away from this discussion is that, while there are some measures regarding fashion that can only be taken by the government or large retail companies, we shouldn't underestimate our role in addressing this issue.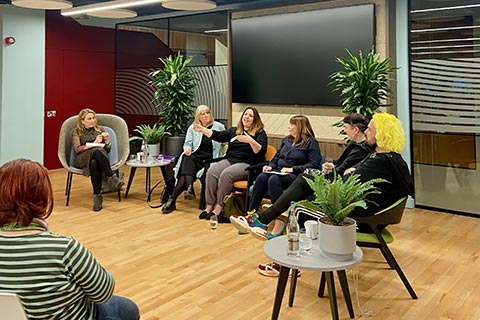 We should all be interested in the origin and composition of our clothes. The origin concerns humans: who makes our clothes, under what conditions, and where. The composition concerns fibers; beyond the fact that best quality clothes will last longer in our closet, there are materials (such as cotton) that are friendlier to our planet than synthetic fibers.
The True Cost - Screening
Another great initiative from Queen's was the screening of The True Cost, a documentary about how our clothes are made and what the real cost is behind the price. I highly recommend it to anyone who wants to know more about sustainability in the fashion industry.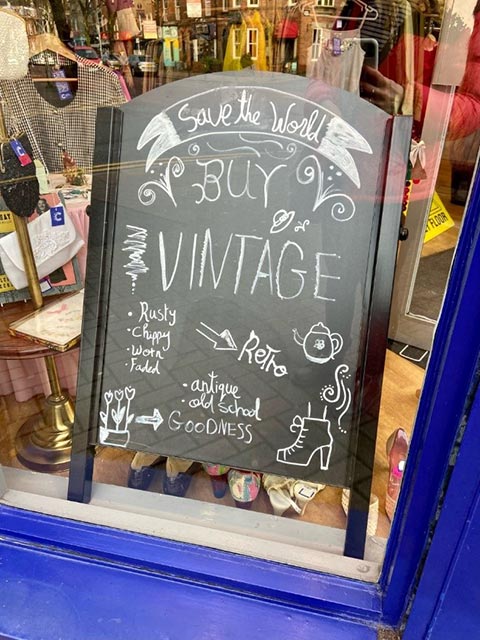 In addition to being mindful when buying new clothes, we can also minimise the impact by buying preloved pieces. I discovered Another World Belfast thanks to Becky and Connor in the Panel Discussion and also went to the pop-up shop they hosted at the Student Union, together with RAGS Vintage Clothing. However, they do have a permanent shop where everything costs £10 (or £5 if you bring clothes to swap!).
Buy second-hand to be sustainable
The offer of vintage shops in Belfast is incredible, compared to my experience in South America. Walking along Botanic Avenue, you can find a variety of second-hand clothing stores, most of them with a charitable purpose behind (Cancer Research UK, Marie Curie, Save the Children). So, in addition to making conscious purchases, we are also contributing to a good cause!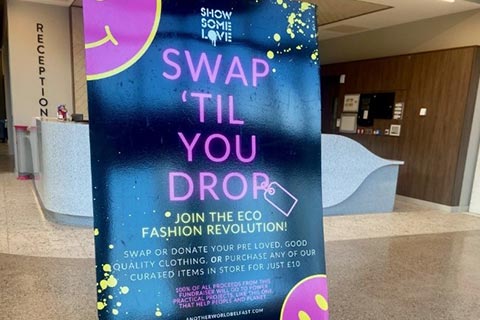 Another excellent option is to search online; quite often you can find real treasures in Ebay auctions (and order them from the comfort of our home!)
How we can all make a difference
In summary, the main ideas we can take out of this week are that we can all do our part to slow down excessive consumption and that we don't have to sacrifice our passion for fashion in the process!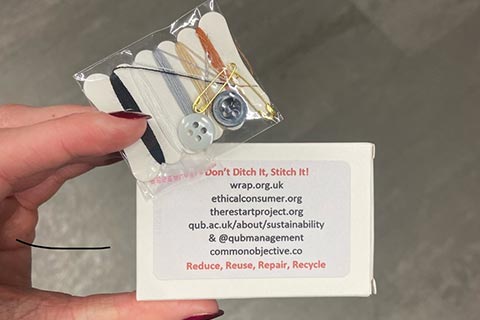 If anything, we become even more passionate. By understanding where our clothes come from, choosing them consciously and also taking care of them and not throwing them away at the end of each season, we develop a much deeper relationship and commitment with the items that conform our wardrobe but also with the planet we live on.
Find out more
Camila Montero

English | Postgraduate Student | Uruguay

My name is Camila and I'm from Uruguay (South America). I graduated as an English- Spanish Translator and moved to Belfast to do a Master's Degree in English (Literary Studies). I live in Elms BT1 and plan to see as many new places as I can while I'm here, so in my spare time I always sign up for the accommodation activities and trips. I am also passionate about yoga, literature and art so you can always count on me to go to a museum or take a yoga class in the Botanic Gardens.