A week in the life of a Global Security and Borders postgraduate student
Borders are a hot topic these days (Brexit, anyone?) and as Master's student Marissa Piccolo explains, it's incredibly rewarding to study some of the greatest challenges facing us all.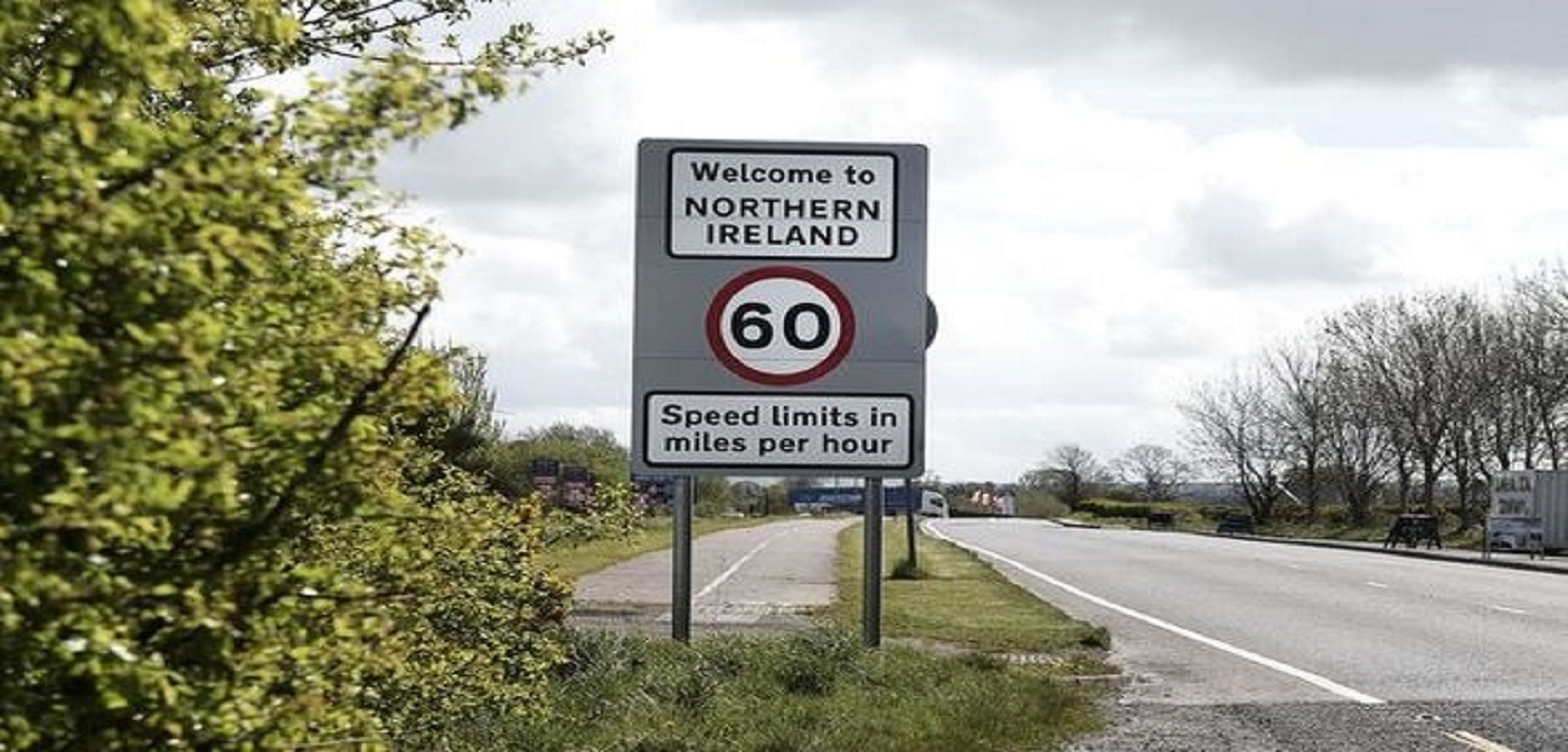 Like many of the specialised degree courses at Queen's, there is no other programme like the Master's in Global Security and Borders in the world. It's based in the School of History, Anthropology, Politics, and Philosophy and has capped enrollment, with 8 of us taking the course full-time. The small program size has created a unique environment that allows for dynamic discussions, close relationships amongst ourselves and our professor, and candid interactions with experts in the field that are invited into our class. The size is capped as in the spring each of us undertake a unique work placement, producing a piece of research for our host institution. This balance of research and work, both in and outside the classroom, makes it an even more dynamic course.
Here's a breakdown of what a week in the programme may look like.
Monday:
‌‌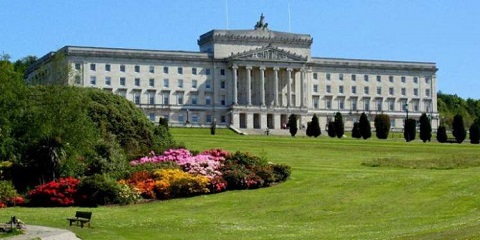 ‌
Monday morning, I head to the Executive Office at Stormont, the host institution for my work placement this semester. I am working with the Together: Building a United Community and PEACE IV directorate, specifically with the Executive's District Council Good Relations Programme staff. It is more than a typical internship or work placement: over the course of the semester, I am completing a briefing paper and evaluation study of their good relations programming and policy. It will identify best practices and make policy recommendations to increase the office's effectiveness in promoting good relations in the future, and making sure communities are safe and secure.
Each institution hosting a student from my course has a specific research project. Mine is to look at how Brexit and funding challenges will affect their programming. In this way, we are expected to act in a more critical and consultant-type role, and are given the independence and freedom to do so. In a way, unlike any other work placement I have undertaken, I feel like I am having a strategic impact as an individual.
Today in the office, I likely am catching up on emails, as well as reviewing some policy documents and academic literature that will assist me in writing my briefing paper.
At night, I have class for an 8-week long development course I opted to take, Code First: Girls. CF:G is a non-profit that provides free classes in coding for women at universities across the UK, to bridge the gender gap in tech skills. We learned how to create our own websites from scratch, and I'm building a personal travel blog.
Tuesday.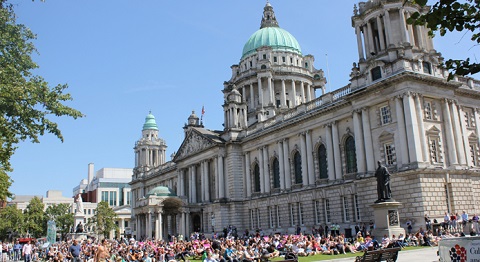 I start the day with a meeting in the Belfast City Council offices. I am interviewing a staff member there who works in their good relations department. As part of the briefing paper I am working on, I have scheduled interviews with those the Executive Office works with in administering good relations programming across Northern Ireland, to get their perspective and recommendations.
I then find a Starbucks downtown to sit in and work remotely today, transcribing this morning's interview along with a few others I have conducted thus far. Before taking a nice walk back to Queen's for 4 pm, I review notes I have taken for my upcoming afternoon class: Global Terrorism.
Today, we're talking about State Terrorism – theories and historical examples about nations using terrorism to advance their political goals, domestically and internationally. Last semester, I took three classes, whereas this semester my time at the work place accounts for two classes credits-wise, so I am only taking one.
Last semester's classes were Global Security and Borders, Contemporary Security, and Approaches to Research Design – which have all provided a helpful foundation for this Global Terrorism course.
Wednesday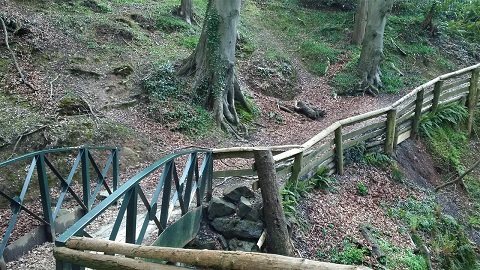 Wednesday, I'm back up at Stormont. I'm continuing to compile interviews, plan others, and conduct background reading for my briefing paper. We are required to be at our internship for 30 days over the course of the semester, and I chose to break it up into 10 weeks of 3 work days. At lunch, I take a walk around the Stormont Woodlands, and I ride the bus back to Belfast with a fellow classmate who is working for a Green Party MLA there.
Thursday and Friday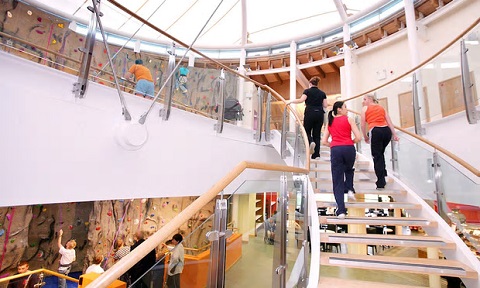 Queen's state-of-the-art PEC
I enjoy spending the morning going to the PEC or for a run (depending on the weather) for a longer and more relaxed time than I can during the days I'm at my internship and class. For both Thursday and Friday, I typically find a café around Queen's (The Pocket, District, Bob's and Berts, or Kaffe O) to settle into. I enjoy catching up on the news, reading some Op-Eds, listening to a podcast, reading a book, and/or journaling to kick off the lovely four-day "weekend" I'm able to enjoy with my student schedule.
That doesn't mean I don't have work to do, but I enjoy being able to do it at my own schedule these days. I typically will begin working on my dissertation, whether a literature review, reviewing policy documents, or scheduling travel and interviews. I've recently received a Queen's scholarship to travel to Sarajevo in May to interview government officials, civil society actors, politicians and others there for my dissertation about a United Nations Security Council resolution that promotes women in the politics of post-conflict societies

The stunning Graduate School
Likely at some point in the afternoon, I'll head over to the Graduate School at Queen's to say hello to some friends and for a change of scenery while working. The study space in the Graduate School is my favourite place on campus to do work, converted from the old law library and with a stunning ceiling and windows. Depending on the week, I may have work to do for an upcoming essay, class readings, or some of my other responsibilities.
I could be working with staff at Queen's to help put on the international Women and Leadership in a Changing World Conference in May, writing as a student blogger, being an International Student Ambassador, or those related to the Fulbright program, which sponsored me to attend Queen's. I may take the opportunity to stop by my professors' office to get their advice on something, or attend a lecture or workshop on campus. I always check the Graduate School newsletter for the goings on as they have great events.
Find out more about the MA in Global Security and Borders.
Marissa Piccolo

Masters in Global Security and Borders | 1st year | Connecticut, United States of America

Hello! I am from Connecticut, USA, where I grew up and attended university. I spent a semester studying abroad in London, which in large part inspired me to pursue my Masters degree abroad. I studied political science and economics in undergrad, and am a self-confessed political junkie, having worked as a campaign manager and for my Congresswoman back home. I am passionate about learning, travel, meeting new people, and trying new things. In my free time I enjoy reading, running, and exploring around Belfast and the North Coast.

‌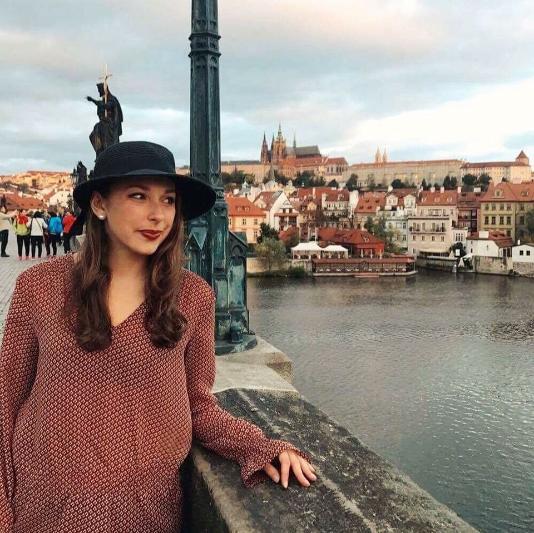 Marissa Piccolo
Student blogger, MA Global Security and Borders