Top tips for coming out of your shell at uni
Introverts, there is where you come into your own
I have an admission to make. Before coming to Queens University in September 2017, I was an introvert. I saw the world through an introvert's eyes. Nightclubs and cinema dates were for attractive, engaging, entertaining people, and I felt at the time I could lay claim to none of those attributes. Extra-curricular activities were for up and coming sports stars, and comedy gigs were only for those unafraid of being drawn into audience participation, which usually ended with a degree of good-humoured humiliation.
At school, I was often teased for living a middle aged, middle class lifestyle at 16; I bought the Guardian, devoured the New Statesman from cover to cover every week, and was addicted to Radio 4 comedy, from the News Quiz to the Unbelievable Truth to Just a Minute.
And so I resolved to burrow my way through school textbooks, copious notes and yellow stained library books without any repose, shutting out the intimidating prospect of an active social life.
Join in with Fresher's Week
Fresher's Week in September 2017 changed my life. One Wednesday evening, I packed away the module handbooks and headed for Queen's Comedy Club compered by Blame Game panellist Colin Murphy. It inspired me to write my own material, which culminated in me joining the Queen's Players Society in January 2018 and ultimately performing a 10-minute comedy set at their Open Mic night on 15th January. I conquered my stage fright and fuelled my addiction for laughs. Two nights later, I was asked to participate on stage with two other lucky audience members with the legendary Abandoman at the Queen's Comedy Club. After being sent up in a comic rap, I felt my worries, fears and insecurities about stage fright dissipate.‌
Be brave, join a club
My confidence boosted, I then joined Queen's Literific Society where I was given a platform to participate in current affairs and history debates every Thursday evening at 7pm. This improved my public speaking skills and empowered me to leave my days of solitary debate in front of Question Time behind.‌
Follow your passion
At Refreshers Fair in January, I joined Queen's Radio Society, and after completing their short presenter's training course, I started my own current affairs and history programme in March. I have fulfilled my ambition to explore radio journalism, whilst writing for The Gown Newspaper, which has enabled me to enrich my portfolio in print journalism.
Get a part-time job
I happened to stumble across a careers leaflet at Refreshers Fair which described summer job vacancies with Titanic Belfast in Visitor Experience. With the invaluable help and encouragement of careers consultations in the Student Centre, whose staff assisted me in navigating the application process and prepared me for cross-examination with a mock interview, I managed to get the job.
Talk to people who can help you
Finely attuned to my skills and career interests, the Student Guidance Centre prompted me to apply for a number of Queen's Careers Programmes, including the 2018 MEDIA Programme. The programme trains team members as editors of The Faculty of Arts, Humanities and Social Sciences careers newsletter, The Edit. As well as producing four issues per year, we get the chance to participate in employer visits and training days at BBC NI and other media outlets, take part in a Brussels Workplace Tour of EU political institutions from 14th-18th of May, and a Development Weeks Internship with Conway Mill.
Enjoy the journey
With the help of student societies and the dedicated staff of the Student Guidance Centre, I've resolutely left the introvert version of me behind. When we graduate, we'll be tossing our mortarboards gleefully into the air on the lawn opposite the Whitla Hall. But I contend it's the journey to graduation which is most important - the friends we meet, the society projects we participate in, the career contacts we gather- that's what's going to shape our social and professional lives in the future.
Grab every opportunity
Since September 2017, I've been given all the opportunities to completely change my social life and my career trajectory. So if you're languishing in your student accommodation at 8pm in the evening, watching Jackamo adverts on Dave just as I was a year ago, get out there, get inspired, and join a society. If you're fretting about where your degree will take you, get down to the Student Centre and start thinking about your career options.
If you feel yourself drifting toward a crisis of confidence, don't bottle it up, share it with your peer group and talk through your worries, be active in a student society and leave the introvert, which is often inherent in us all, behind, and explore the various career options and programmes available to students in your field.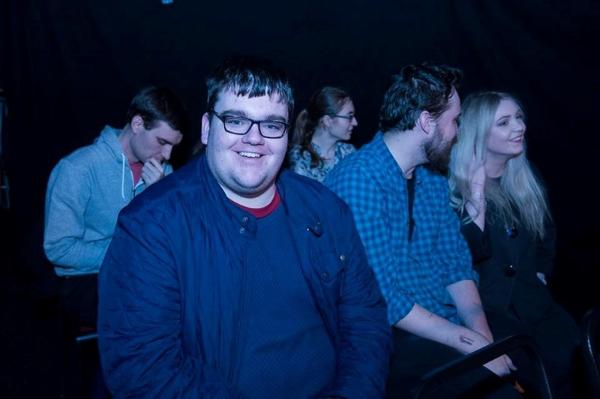 Michael McConway
Guest blogger, BA History and Politics