A Day in the Life of a Computer Science Student at Queen's
Interested in studying Computer Science at Queen's? Hear all about a day in the life of a student on the course from our GB blogger Tobias.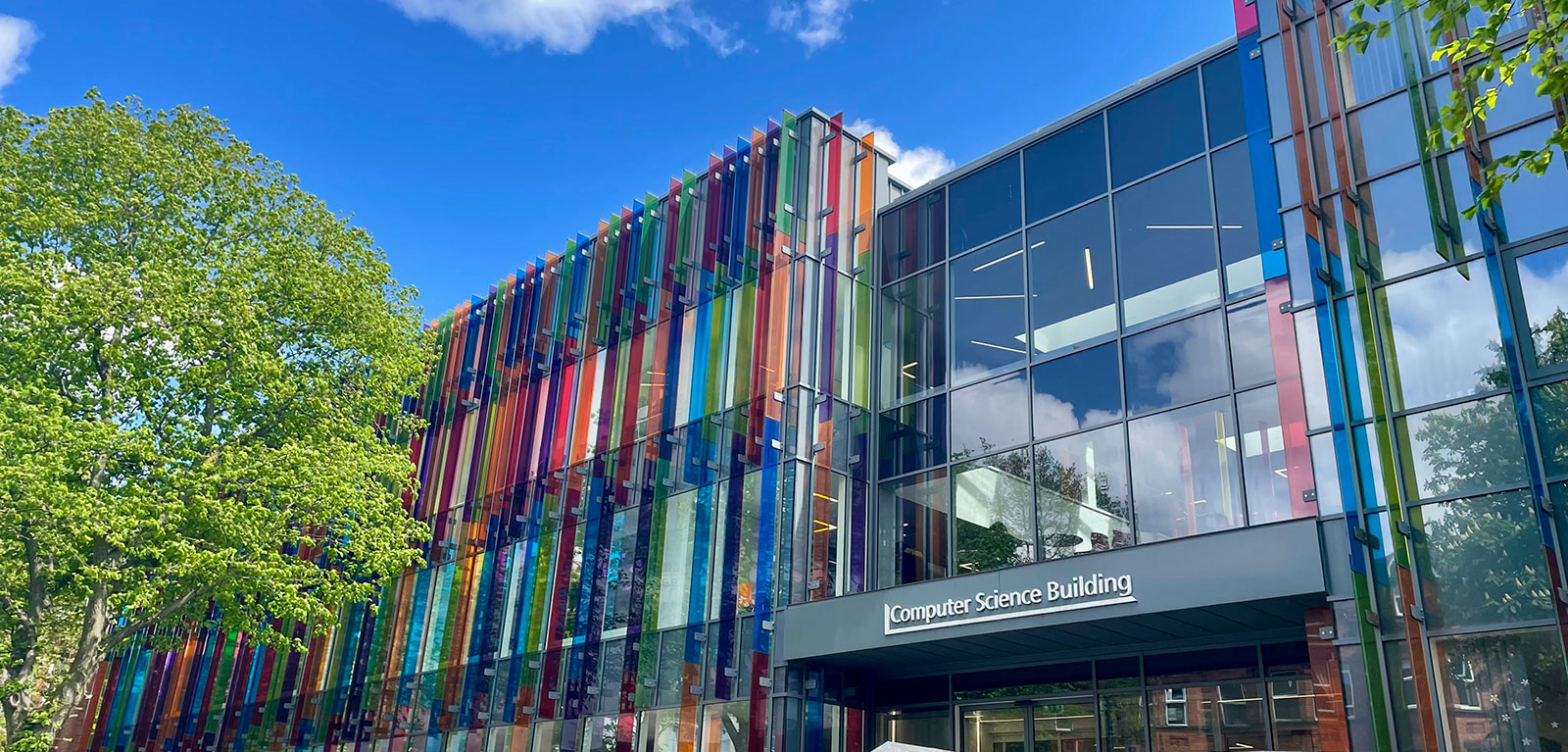 In 2019 I began my Computer Science degree at Queen's University Belfast. I'm currently finishing off my placement year which is year three of the four-year course.
Throughout my time studying, I've come to learn what a typical day for a computer science student looks like, both remotely and on campus. Days normally stick to a similar structure, running from 9:00-17:00 with one or two lectures and maybe a practical class.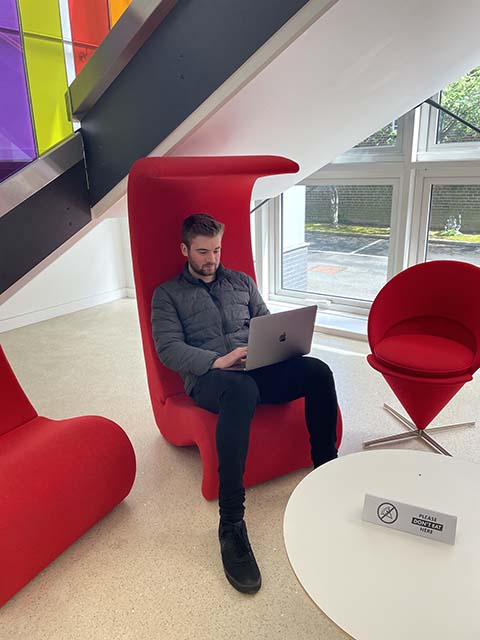 Tobias in one of the Computer Science Building's many great chairs!
The lecturers are always on hand to help
A great thing about studying computer science is that the contact hours tend to be a lot less compared to other degrees as the subject is very practical based. Contact hours are approximately fifteen hours a week. This gives you great flexibility when completing group projects and coursework as you can easily fit this around your lectures and practical classes. Not to worry though, if you ever feel lost or need further guidance lecturers and demonstrators are always on hand to help.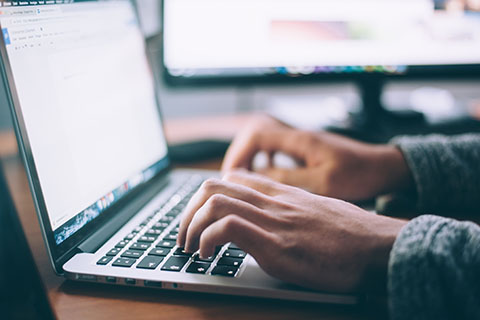 During my second year we were given a study day on the Monday, where we had no classes. This was the perfect opportunity to complete our year-long group project as we were all free and could easily meet up. I'd highly recommend utilising this time wisely as it will save you stress towards the end of the academic year.
A typical day
A typical morning for a computer science student consists of occasional 9am lectures or practical classes. If you're lucky, like me, this may only be once or twice a week.
Hit the gym
On the days I don't have a 9am class, I usually have a nice leisurely morning. On the days I feel productive I would head to the gym and get a workout in before starting the rest of my day. During my first year I stayed in Elms BT1 which had a gym making it quick and effortless to get a workout in.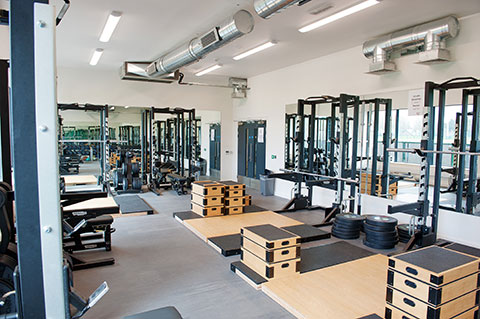 Gym
Head to class
Once I finish my workout, I head down to the Computer Science Building (CSB) and David Keir building. If you're staying in Queen's student accommodation, this is approx. 20–25-minute walk from Elms BT1, BT2 or around 12 minutes if you are based in Elms village.
Course structure - lectures and practicals
In person lectures tend to be in the David Keir building which is situated next to the CSB so this is usually my first port of call for the day if I have lectures. Lectures are typically scheduled to last one hour although you'll find many lectures in a module will take the form of one double lecture and a single lecture i.e., you'll have 2-hour lectures from time to time – Don't worry in my experience we often got a short break halfway in or if the lecturer ran all the way through, they would finish early.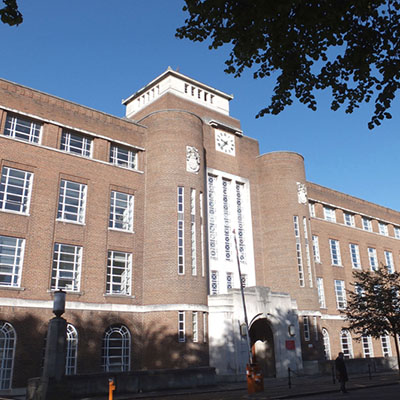 David Keir Building
As well as lectures we also have practical classes/labs. These typically involve working through a worksheet which walks you through content learned in the lectures. For the programming modules this often includes making short programs which incorporate content we learned from previous lectures. I'd highly recommend attending the practicals as they are a great way to consolidate your learning as well as connect with your fellow classmates – you never know who you might meet!
Lunch tips
Once my morning of classes has wrapped up, I often grab some lunch before my afternoon classes. On some days I'd have time to head back to my accommodation but on other days with a shorter break I found staying down in the campus area was much easier. Some of my personal favourites for getting lunch near the CSB include:
Centra, a good option if you want something quick and easy. Additionally, they have great hot food counters if you fancy something more substantial than a sandwich.
Speakeasy, not being too far away from the CSB, this is another great option if you fancy somewhere where you can sit down and relax with your friends.
Various takeaways and cafes in Stranmillis. Situated just up the road from the CSB this area has lots of options ranging from Bob & Berts to Subway.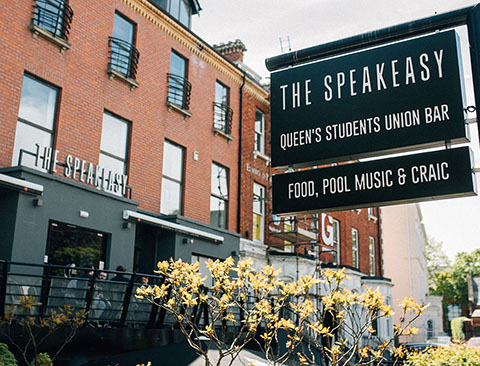 Hang out at The Speakeasy during lunch
Use your day wisely
I find the gap between morning and afternoon lectures is also a great opportunity to get some coursework done. Most computer science modules contain some element of coursework hence tackling coursework little and often is a great way to ensure the workload is manageable.
The Computer Science Building
The CSB is a great environment to work in. As you'd expect there is an extensive number of computers and if you want to get some group coursework done there's a large amount of meeting rooms. If you haven't checked out the CSB yet I encourage you to have a good roam around the building as you'll quickly find there are some cool areas to work and hang out in.
For example, the CSB has a lounge if you're looking for somewhere to relax between lectures and make a coffee. Additionally, there are large amount of unique seating areas dotted around the building which make studying a bit more fun.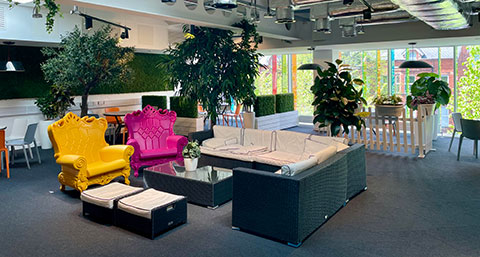 The CSB definitely has some of the coolest spaces at Queen's
It's not all studying
My afternoons consist typically of one or two lectures normally equating to 2 hours. After these wrap up, I head back to my accommodation to catch up with my house mates and cook some dinner. In order to wind down from work I would then normally meet up with friends or go on a night out.
I'm looking forward to returning to university life this September after completing my placement. I would highly recommend computer science at Queen's due to the flexibility the course offers and the great facilities the computer science building has for students.
Find out more
Tobias Hunter-Tod

Computer Science | Undergraduate Student | England

I am a 21-year-old undergraduate student from Herefordshire, England. I've always had a passion for technology and business which led me to study computer science at university. In my spare time you'll find me developing apps or on a night out in Belfast! I lived in Elms BT1 in 1st year and now currently live in the Stranmillis area. In terms of Societies, I am a member of the Wine and Cheese Society and Queen's Computing Society. My interests/hobbies include, app development, travelling, socialising/networking and Enterprise SU events/competitions.