Three Hidden Gem Study Spots
See more than the library walls with Tessa's guide to hidden gem study spots around campus and beyond.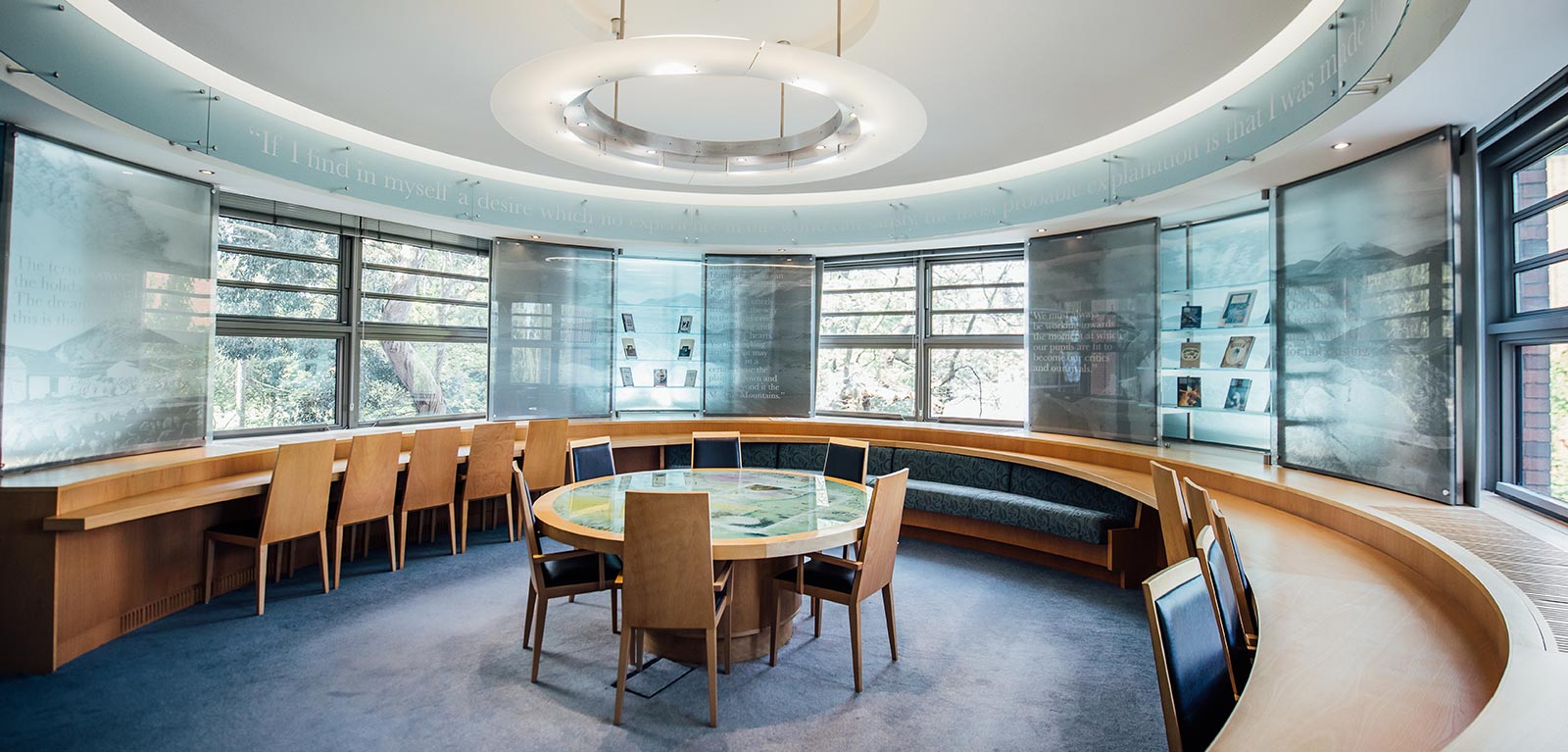 With increasingly better weather as we enter spring, I highly recommend studying outside! There are loads of fun outdoor study spots like city hall and the Botanic Gardens. However, as we know, Belfast can be quite rainy throughout the year. Here are some hidden gem study spots you can access all year round!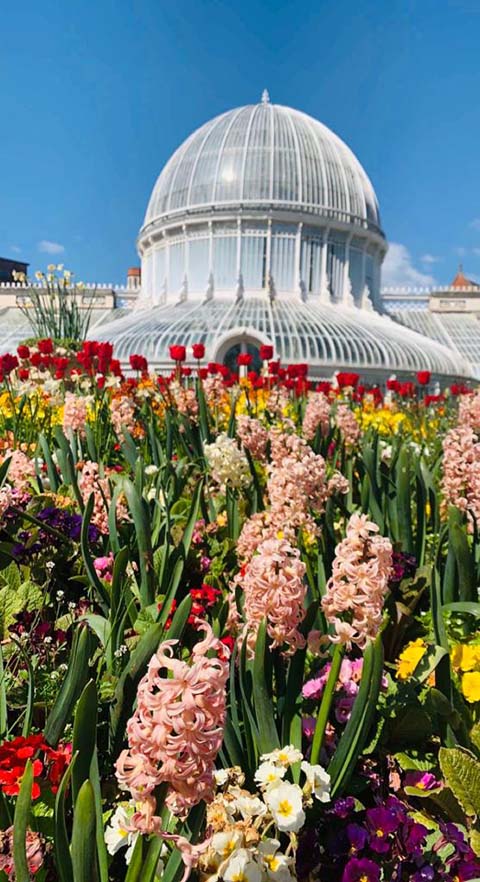 Flowers in bloom in front of the Palm House in Botanic Gardens
Aleksander's Café
From Lisburn Road to the city centre, Belfast has many unique cafés and coffee shops to study in. Personally, I enjoy staying close to campus when I'm writing papers or meeting up with course-mates for a quick study break.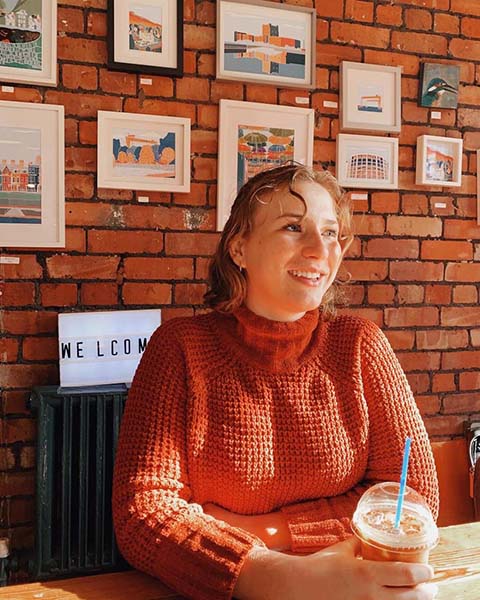 Tessa in Aleksander's Cafe
I recently discovered Aleksander's Café: a family-owned coffee shop located a short distance from Queen's. The longer tables offer a great collaborative space for my course-mates and me.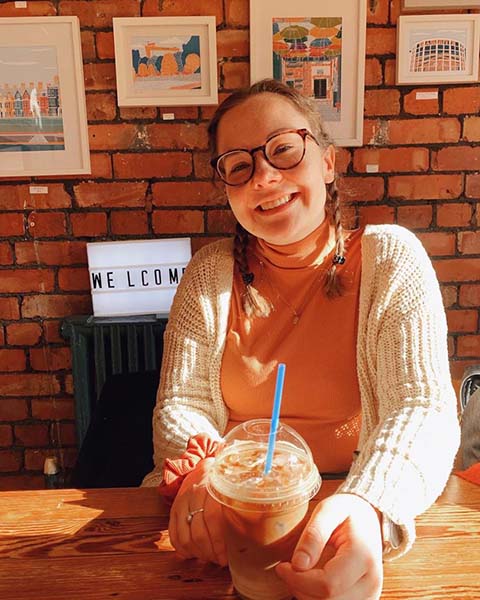 Anna in Aleksander's Cafe
The friendly atmosphere and local art covering the exposed brick walls liven up the space even on a rainy day.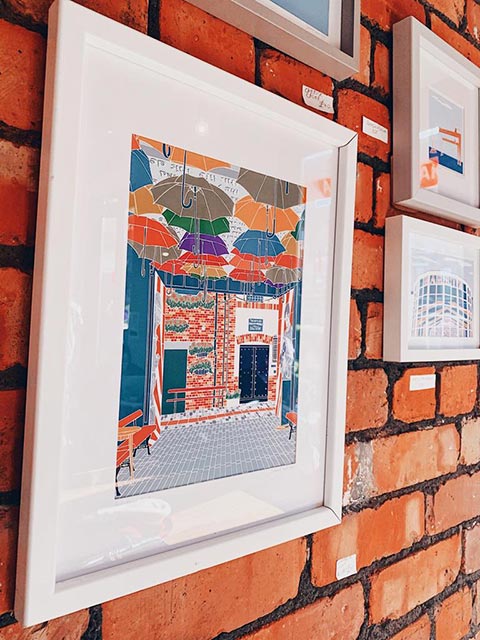 The great art work in Aleksander's
I love this hidden gem and know I will be spending many days here this summer working on my dissertation. An honorable mention and personal favorite of mine is Juice Jar on Botanic Ave. I love their music and overall vibes, but it usually is a bit busy. If you're easily distracted this next suggestion is for you.
Linen Hall Library
Libraries are another study spot Belfast has a plethora of. If you live in the city centre, I highly recommend scouting out a local library. On a walk with my friend Anna, I stumbled upon Linen Hall. Just across the street from City Hall, Linen Hall Library is perfectly located for those living away from campus.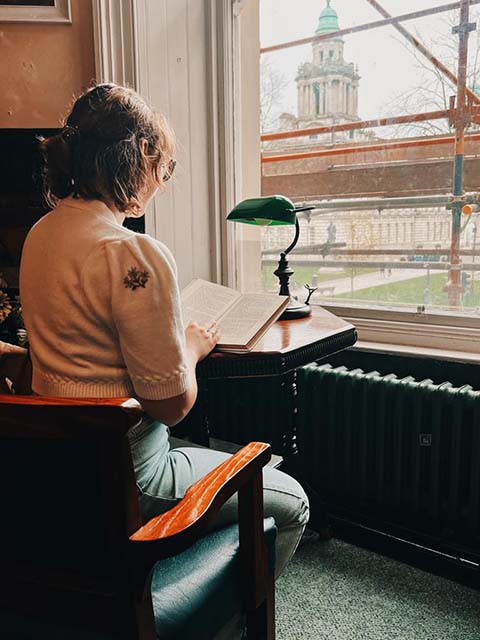 Tessa studies with a view of City Hall
The third floor showcases a café and study spots specifically for members. Non-members can use any of the study spaces on the fourth floor.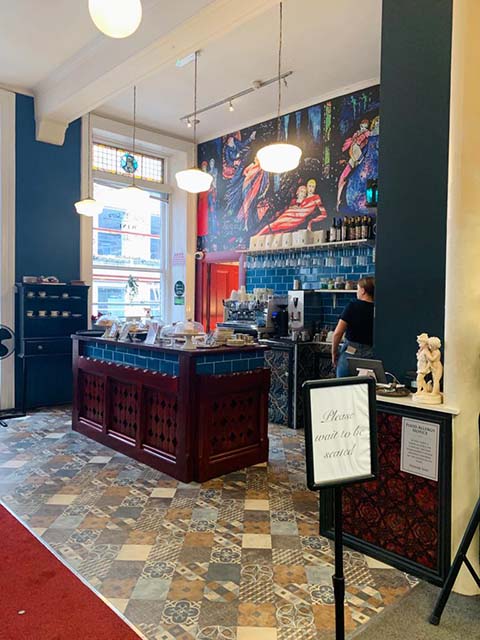 Linen Hall Library Cafe
You can also enjoy looking at their vertical gallery on your way upstairs to find an available desk. Finally, the central location is excellent for a rainy day when you don't want to venture to campus.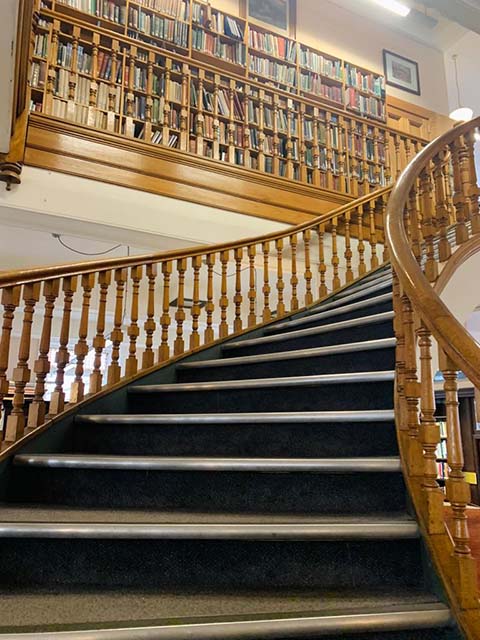 The staircase at Linen Hall Library
Queen's C.S. Lewis Reading Room
This next one might not be the most hidden of the three, but the C.S. Lewis Reading room is just one beautiful space for student use only! As a post-graduate student, I adore the Graduate School study spaces and the historic feel of the building.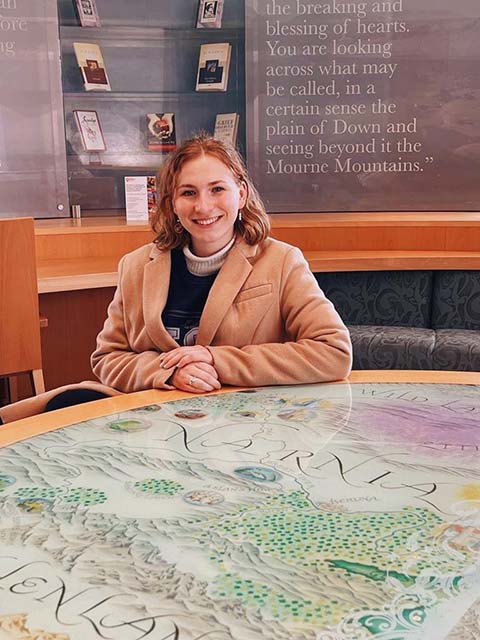 Tessa at the table in the C.S. Lewis Reading Room
However, I often forget to expand beyond that and miss out on other cool student study spaces like the C.S. Lewis room. The famous Narnia author, born in Belfast, is featured in Queen's library through this unique study spot. This gem is only accessible to students and is a must see. I suggest arriving early to secure a spot if you want to use this study space since it is more well-known.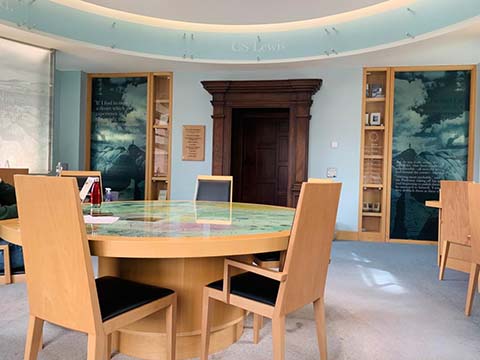 Inside the C.S. Lewis Reading Room
While I finish up my final papers for this spring semester, I will definitely be using these spaces. I hope you find the perfect study spot for you this finals season!
More info
Tessa Rendina

Conflict Transformation & Social Justice | Master's Student | USA

I am a 22-year-old Conflict Transformation & Social Justice MA student at Queen's. I moved to Belfast from the Mid-Atlantic region in the US in September 2021. Outside of class, I play Gaelic football, volunteer for the Horn of Africa People's Aid NI by teaching English to migrants living in Belfast, and intern for the Centre for Democracy and Peace Building. Additionally, I love to hike, surf, and boulder (even though I am not the best at them). I look forward to sharing my experiences with you all!