A Day in the Life of a MSc Molecular Biology and Biotechnology Student at Queen's
Interested in coming to study Molecular Biology and Biotechnology at a Russell Group University in the UK? Check out Veronica's blog about a day in her life!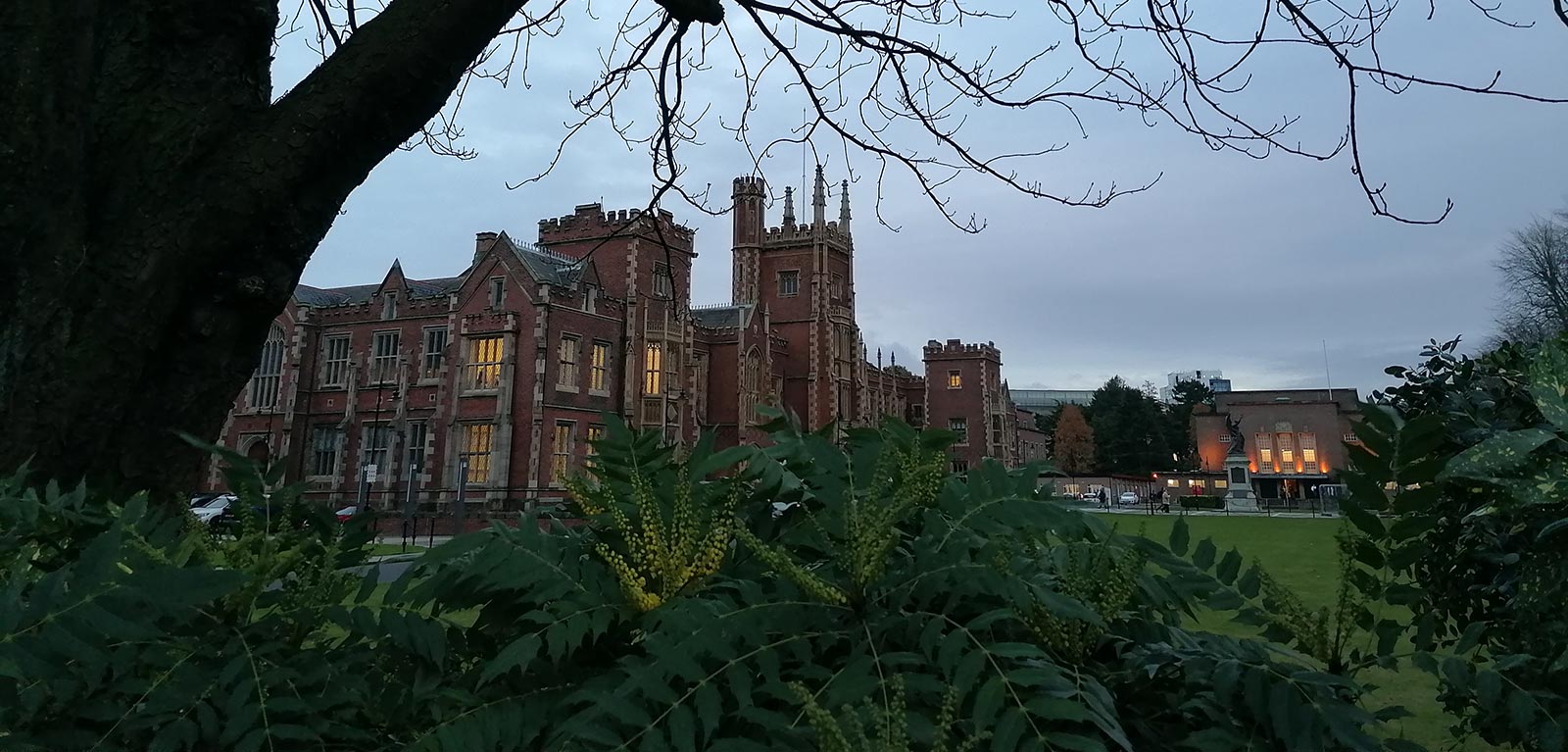 'Pursing a Master's program away from home would definitely be a remarkable experience' – something my family and friends told me before I left home, and sure enough, just one semester into my Master's program, I couldn't agree more!
Ever since the beginning of the semester, I always seem to have my hands full. From attending lectures to meal prepping, I'm constantly rushing against the clock but I have certainly learnt to adapt and manage my time more efficiently!
What does your course entail?
The MSc Molecular Biology and Biotechnology course is a fully taught program that runs over 3 semesters, ending with a 3-month research project or work placement in the summer. For the first semester, there are 3 core modules along with an additional academic skills module for international students. In a typical week, we have 5 classes that are 2 hours each, with most classes held at the David Keir Building, Ashby Building, Peter Froggatt Centre, and occasionally the Biological Sciences Building.
8:30AM: Wake Up
I always try to wake up early and start off my day with a cold shower and a nutritious breakfast. It really makes me energetic and allows me to plan my day ahead which helps me navigate throughout the day stress-free!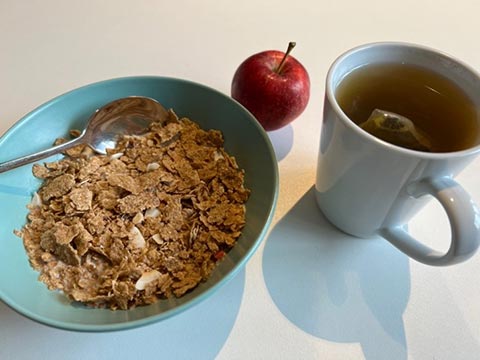 Starting my day with a nutritious breakfast!
10:00AM: Heading to Queen's
Once I'm ready, I head to Queen's campus. I live in Queen's accommodation Elms BT1 and it takes me about 30 minutes to get to campus. Of course, there's nothing better than starting my day with nice slow walk to wake me up (especially if I'm still feeling sleepy).
10:30AM: The Graduate School
The Graduate School is one of my favourite buildings at Queen's. I always come here to do some revision and work on my assignments in the silent study area. It's a great place for postgraduate students to catch up on assignments or even just hang out at the social spaces. There's always events and training opportunities offered at the Graduate School to help postgraduate students develop skills, so be sure to check out their website to keep up with the latest events.
12:30PM: Lunch at Junction Café
I always find myself having lunch at the Junction café located right opposite the graduate school on the ground floor of the School of Law. The food is delicious and really affordable for students (Note: You can also get your quick coffee or tea fix at Junction café).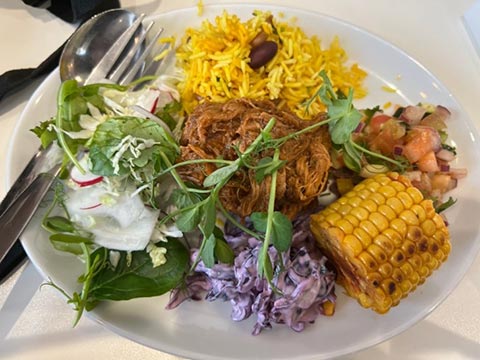 I had the BBQ pulled pork with Mexican rice and corn
1:30PM: The Catholic Chaplaincy at Queen's
During my day I always try to make time to visit the Catholic chaplaincy to spend a few minutes in prayer and do some short revision before class. The Catholic chaplaincy is a great place to just relax or even just to get some work done. There's also a café there called Mosaic Café that serves some delicious food!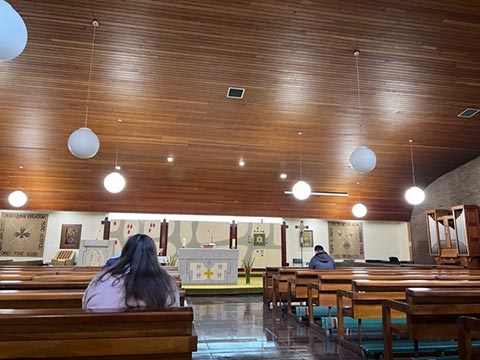 The Catholic Chaplaincy
2:00PM: Group Meet and Lecture at The David Keir Building
Today I had my weekly group assignment meeting with my classmates at the David Keir Building. We always meet up before lecture to discuss on our progress with the assignment and head to class afterwards for lecture at 3pm.
5:00PM: Heading back to Elms BT1 Accommodation
I head back to my accommodation after lectures and made a quick stop at the grocery store to get some fresh fruit.

Passing the Lanyon on the way back
(It always reminds me of Hogwarts and yes it gets dark earlier in the Winter)
5:45PM: Time to hit the gym
I head to the gym at BT1 accommodation for some light exercise. It's always important to stay active and healthy because 'healthy body, healthy mind'. Living at Queen's accommodation Elms BT1, I get the privilege of having free access to the gym at the ground floor of the building.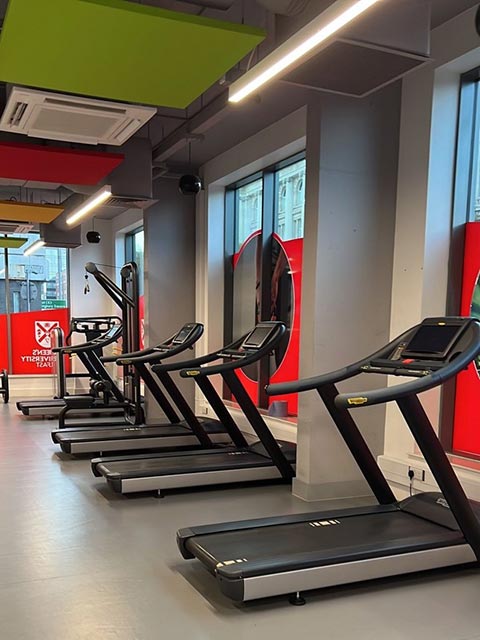 The BT1 gym
7:30PM: Dinner
I get in the shower and then make a quick dinner. I made fried noodles and had some fruits for dessert.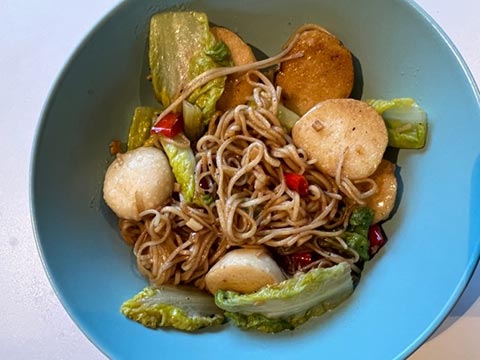 My fried noodles (yes, it was spicy!)
8:30PM: Catching up on assignments
I head back to my room and worked on pending assignments. I always take short breaks between my study sessions as it helps me focus better.
11:00PM: Winding down the day
After finishing up on my assignments, I brush my teeth and head to bed.
Find out more
MSc Molecular Biology and Biotechnology
Veronica Soosai

MSc Molecular Biology and Biotechnology | Postgraduate Student | Selangor, Malaysia

Hey there! I'm Veronica, a 22 year old from Selangor, Malaysia pursuing a Masters in Molecular Biology and Biotechnology at Queen's. I've always been fascinated by scientific research and uncovering biological mysteries which made me pursue my education in biological sciences. Apart from my studies, I enjoy travelling, reading and listening to music during my free time.

I've just recently moved to Belfast and I'm currently living in Queen's Accommodation, Elms BT1 located at the heart of Belfast City Centre. I have just only begun exploring the city and it's been nothing short of amazing! I hope my blogs would help answer questions for both current & prospective Queen's students!