4 Reasons to Discover Kinbane Castle
On your next Causeway roadtrip, don't miss this hidden gem.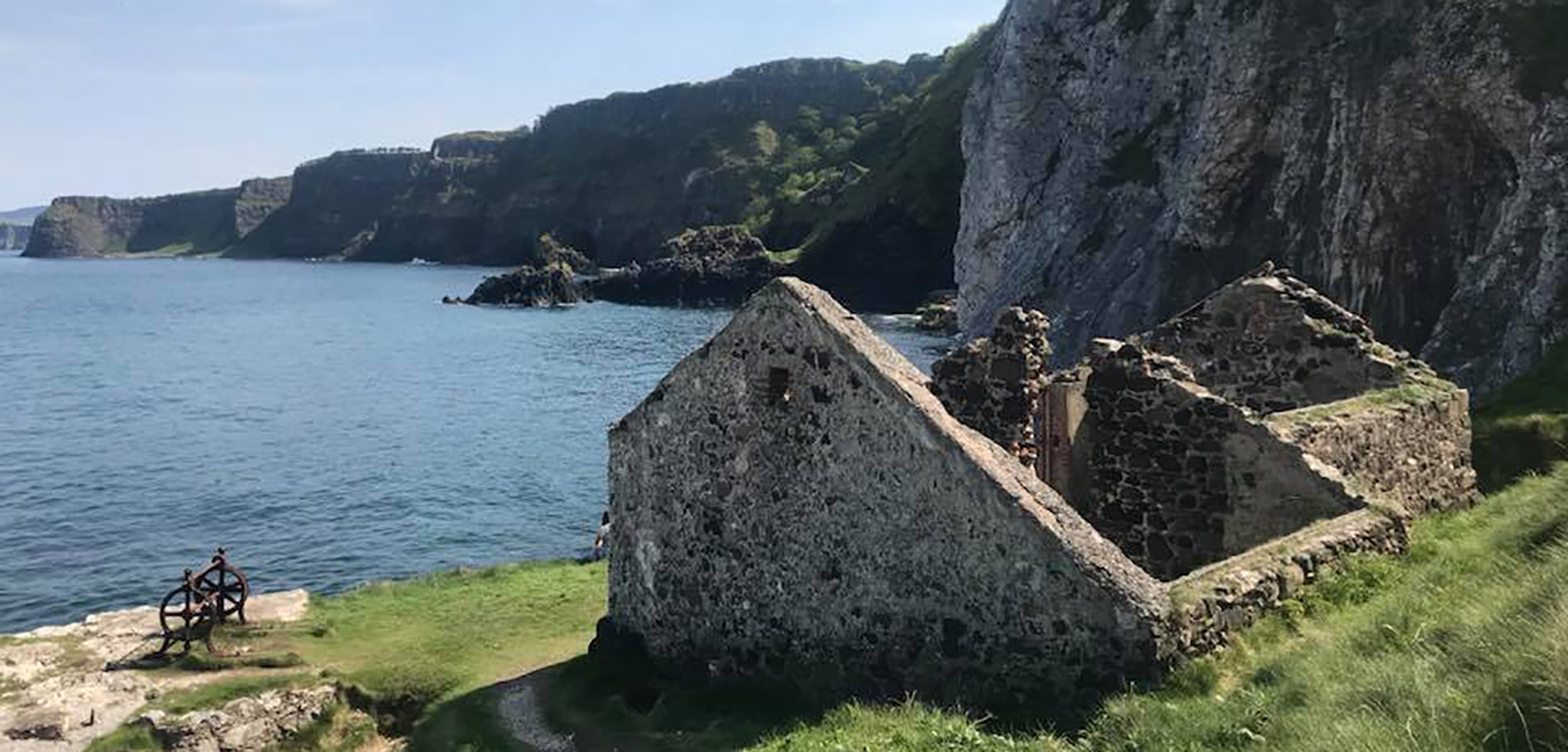 Just ahead of the well-known Carrick-a-Rede Rope Bridge on the Causeway Coastal Route, is a scenic location that is often passed by on the A2. Kinbane Castle is a set of cliffside ruins on a narrow headland that projects out into the North Channel. It is located on the coast of Ballycastle and is a bit hidden off the main road, but remains easily accessible.
First put on my radar by one of my favourite Instagram bloggers, it has become a staple on many a day trip up the North Coast, and a favourite among the friends and visitors I have taken there. Here's four reasons you should include it as part of your next trip.
1. It's a hidden gem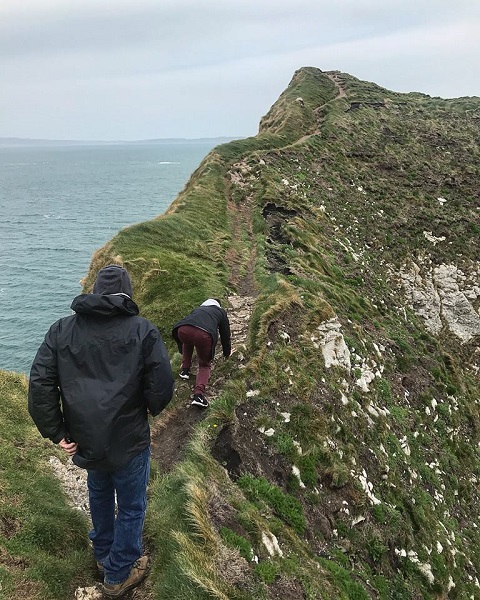 As mentioned, Kinbane Castle is a bit hidden and tends to be overlooked by tourists, although it's just about fifteen minutes away from the rope bridge and twenty-five from the Giant's Causeway. The castle is about a ten-minute walk down from the car park, including stairs that scale down the side of the mountain. It's not overrun by tourists, with many people who live nearby even going there to walk their dogs. As a result, it gives you more freedom to explore, and has a more authentic feel. No wonder it's been dubbed the "Most Magical Place in Northern Ireland".
2. You can explore the castle ruins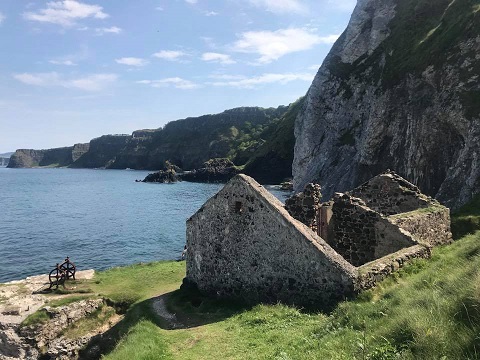 Hundreds of years ago, Kinbane Castle was two-storied and stretched across the entirety of the jutted cliff. There is a plaque that shows a diagram of this, and explains more about the past significance of the castle as a watch post, and its history through different fires and sieges. As a result, only the ruins of a main tower and a few walls remain, which still provide ample opportunities for exploring.
3. You can enjoy views of Rathlin Island across the North Channel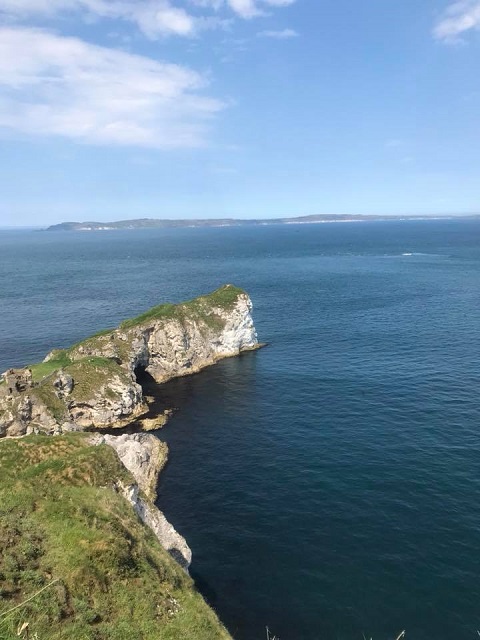 From the car park and narrow headland itself, there are stunning views across the North Channel towards Rathlin Island. On a clear day, you can see the sandy beach of the island and the lighthouse, and perhaps even some dolphins in the water if you're lucky.
4. It's a prime picnic location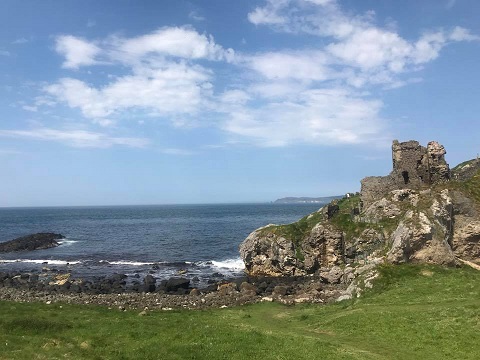 While you are there why not take a snack break during your visit to Kinbane castle? For one, the carpark (that tends to stay rather empty) provides both great views and a great place to take a break from the road. Kinbane Castle is the first stop ahead of the more well-known ones, so it's great place to fuel up before spending the rest of the day exploring the coast.
Marissa Piccolo

Masters in Global Security and Borders | 1st year | Connecticut, United States of America

Hello! I am from Connecticut, USA, where I grew up and attended university. I spent a semester studying abroad in London, which in large part inspired me to pursue my Masters degree abroad. I studied political science and economics in undergrad, and am a self-confessed political junkie, having worked as a campaign manager and for my Congresswoman back home. I am passionate about learning, travel, meeting new people, and trying new things. In my free time I enjoy reading, running, and exploring around Belfast and the North Coast.

‌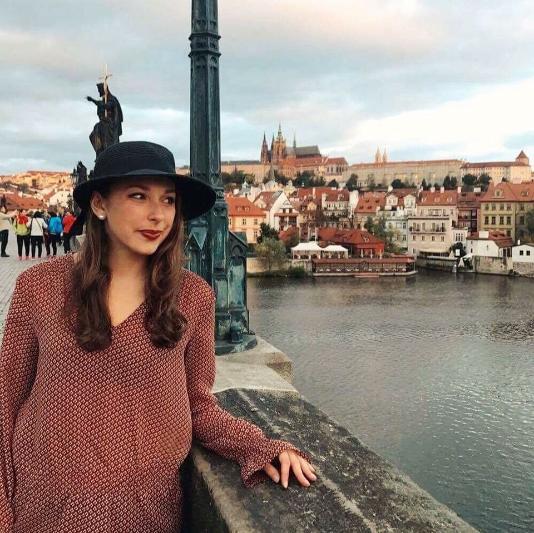 Marissa Piccolo
Student blogger, MA Global Security and Borders