Four Things to do in Downpatrick (just in time for St Patrick's Day)
Master's student Marissa Piccolo, from Connecticut, USA, on why a cultural trip to Downpatrick is a must while you're studying in Belfast.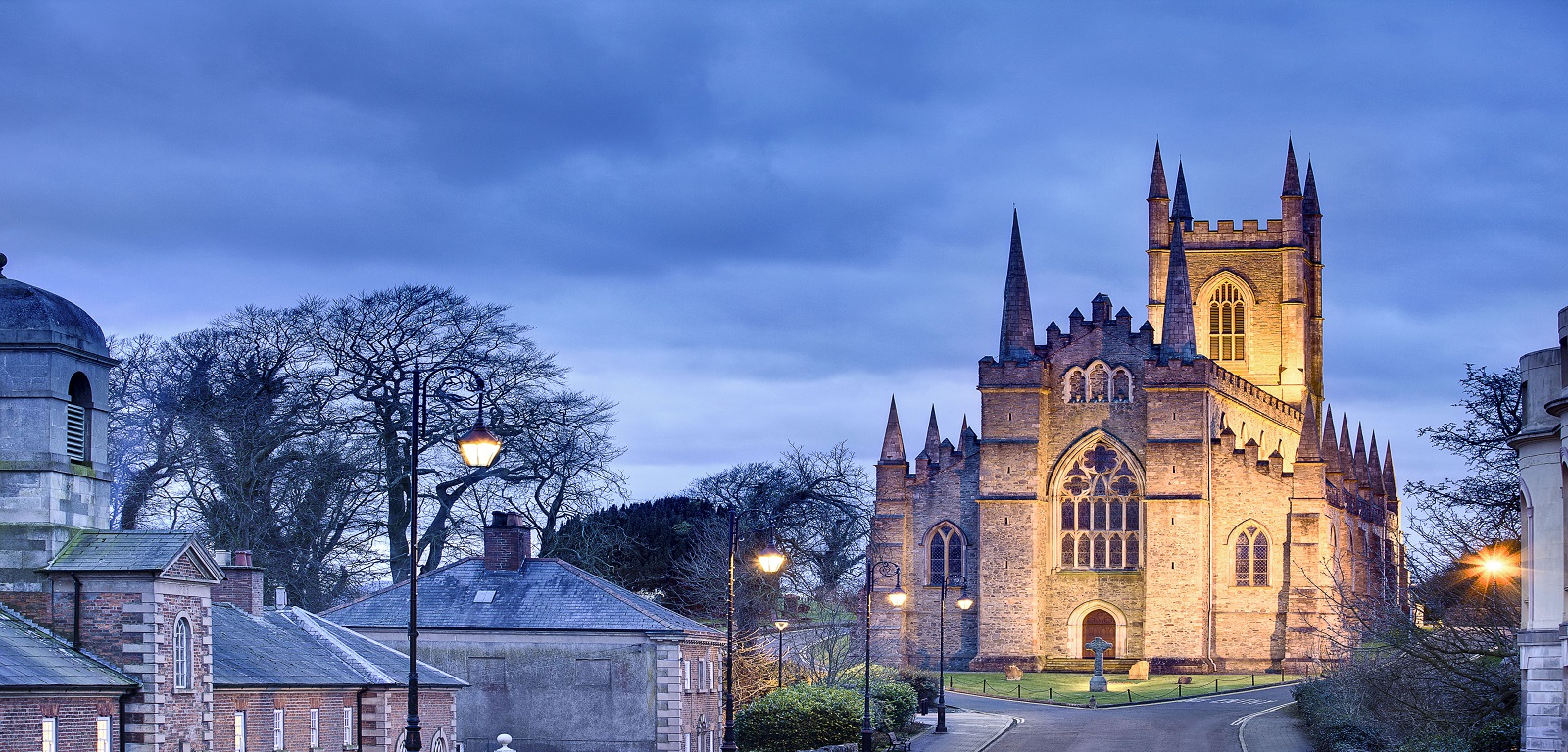 So you're in N.Ireland for St Patrick's Day… why not do something different? While you begin to see the town turn green and tune into the different celebrations going on, you should take the opportunity to delve into Irish history and culture with a trip to Downpatrick. Just about an hour away from Belfast city centre by bus, Downpatrick makes a great day trip, especially this time of year. There are quite a few sites to be seen in this Ancient City of Down relating to St Patrick himself, as he is believed to have lived there, all amongst the scenic backdrop of the nearby Mourne Mountains. And of course like most scenic places in Northern Ireland, there's a connection for Game of Thrones fans, too. Here are just a few places to visit on your trip to Downpatrick.
1. Visit St Patrick's Visitor Centre and Heritage Museum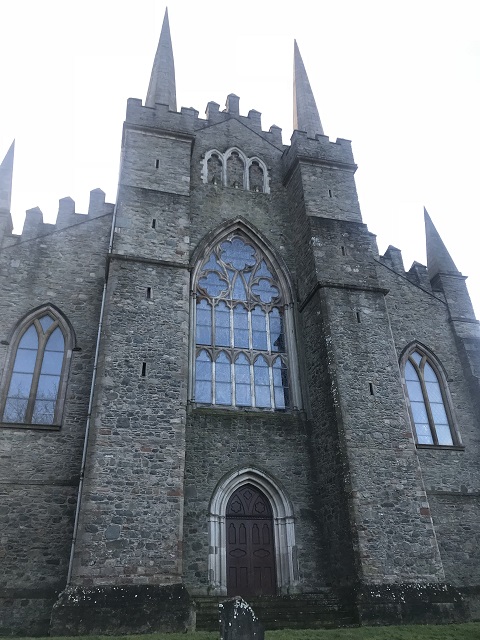 ‌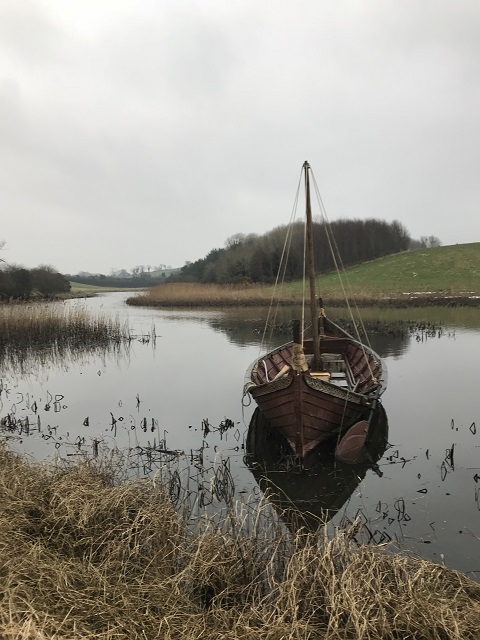 At the heart of the town, is the St Patrick's Visitor Centre. It is the only, and best, permanent exhibition center dedicated to St Patrick. The exhibit is interactive and follows the life of St Patrick, the patron saint of Ireland believed to have converted the island to Christianity, as well as features information about the subsequent Early Christian Period of Ireland.
2. Visit St Patrick's Burial Site and Down Cathedral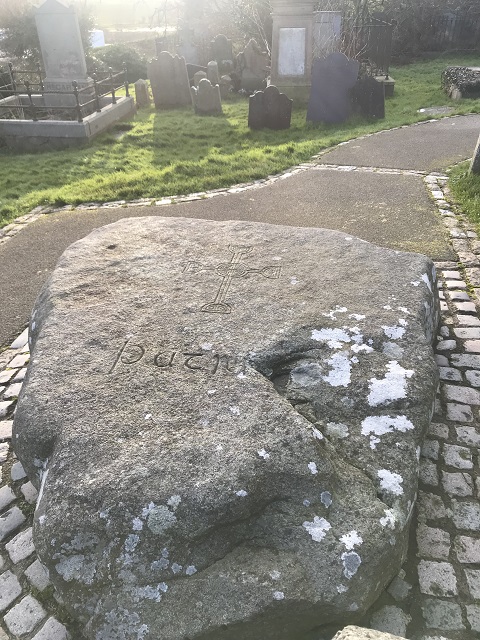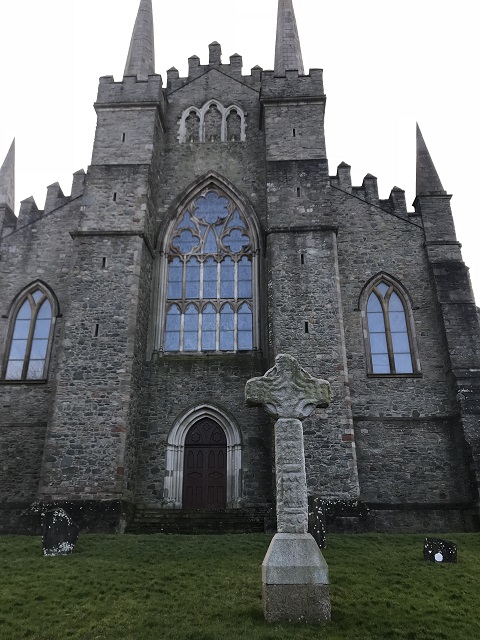 Located on top of the nearby hill with a beautiful view of the town and rolling hills is Down Cathedral, which you are able to see from a distance when driving into the town. A church was first built on the site in the early 12th century, and since then it has been rebuilt and destroyed a number of times. It was ultimately restored to its current form in the late 1700s, full of beautiful stained windows and incorporating some parts from its older ruins. Alongside the cathedral is the ancient graveyard where St Patrick is believed to have been buried in 461 AD. It is one end of Saint Patrick's Way, a pilgrimage route connecting Armagh and Downpatrick which are the two areas on the island of Ireland most closely associated with the life of St Patrick.
3. Inch Abbey
‌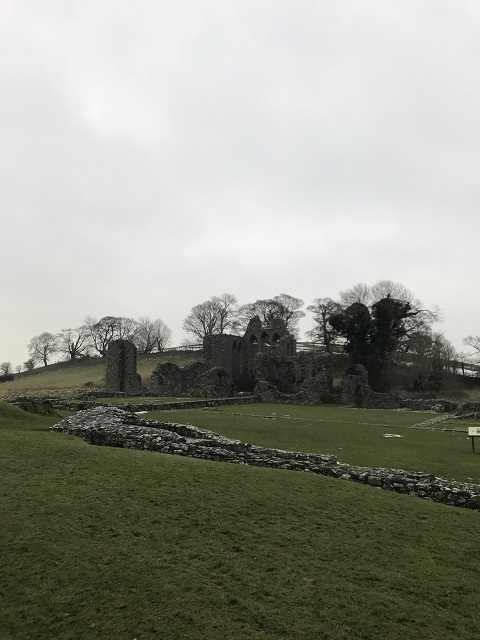 Inch Abbey is a stunning cluster of ruins about a 25 minute walk from the Downpatrick town centre, and is well worth the trip. The former abbey was built sometime between 1180-1188 and on the site of an ancient monastic settlement. It is located at the end of the River Quoile, where it is thought Vikings and St Patrick would have landed. You can often see Viking impersonators and replica ships nearby. Also a common stop for Game of Thrones tours, it is the site where Robb Stark is crowned King of the North and other Winterfell scenes were shot.
4. Visit the Old Gaol and Down County Museum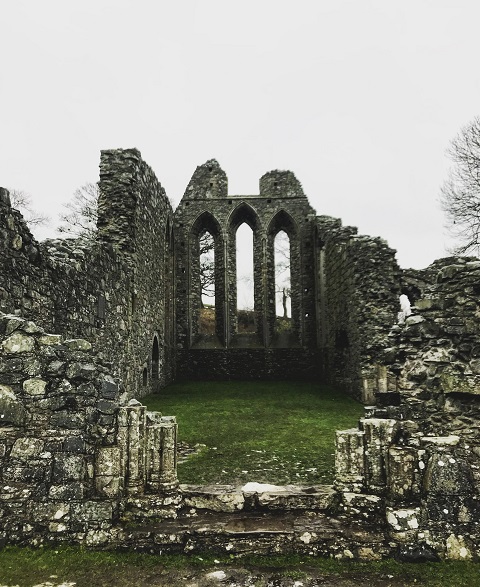 In the historic centre and along the road leading to Down cathedral, you should also make it a point to stop in and visit the Old Gaol, an 18th century former prison, and Down County Museum. There you can go into the old cells, step into the old court yard and see the gallows where executions would take place, and learn about the stories of the prisoners.
Marissa Piccolo

Masters in Global Security and Borders | 1st year | Connecticut, United States of America

Hello! I am from Connecticut, USA, where I grew up and attended university. I spent a semester studying abroad in London, which in large part inspired me to pursue my Masters degree abroad. I studied political science and economics in undergrad, and am a self-confessed political junkie, having worked as a campaign manager and for my Congresswoman back home. I am passionate about learning, travel, meeting new people, and trying new things. In my free time I enjoy reading, running, and exploring around Belfast and the North Coast.

‌