Why I chose Queen's for my MBA over a US college
MBA student Clare Rhine, from Oregon in the USA, lists cost of living and the beauty of Belfast city as top reasons to come to Queen's for postgraduate study.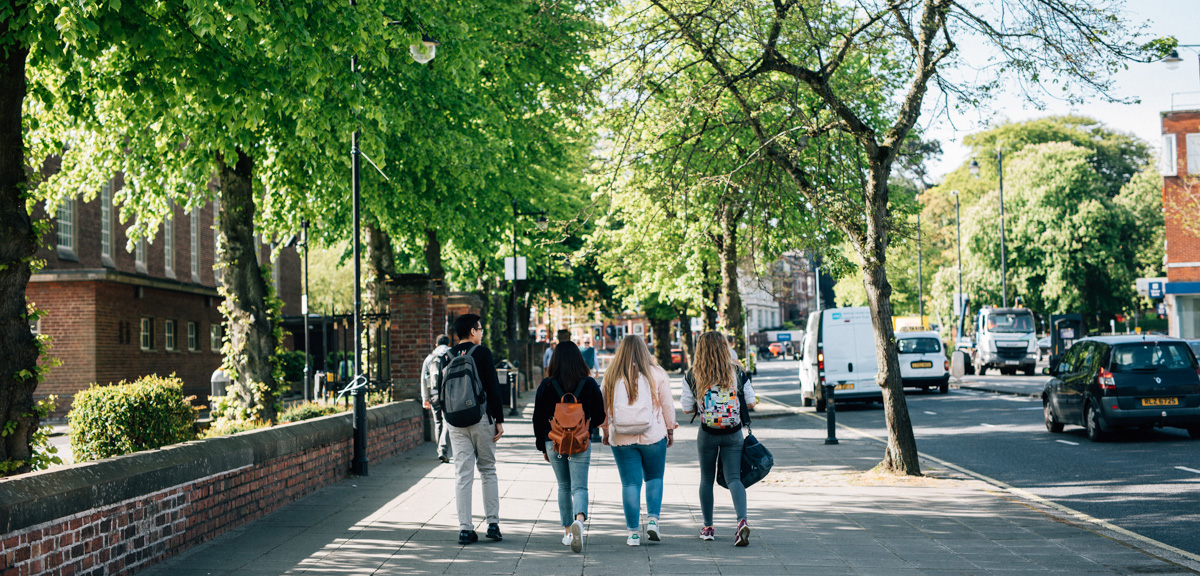 As soon as people in Belfast hear my accent, they ask where I am from. Of course, once I say Oregon they ask me what brought me to Northern Ireland. Why did I choose Queen's instead of simply staying in the US? I suppose that the answer lies in my past travel experience and in the astronomical cost of going to school in the United States, but let me start with how I even know about Belfast.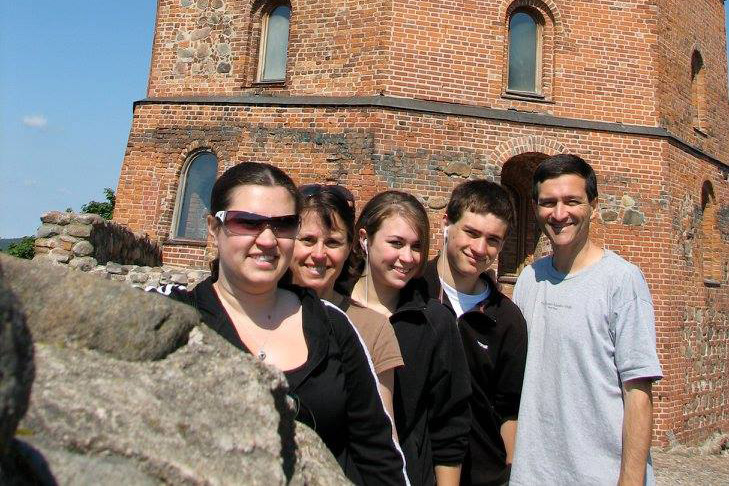 Clare travelling with her family in 2008
Bitten by the travel bug
When I was 12, my parents decided to take my brother, sister and I out of school to travel the world. In eight months, we visited every continent, apart from Antarctica, and over 40 different countries with nothing but a backpack and a sleeping bag. My parents never hid any part of the world from us, we saw and experienced the richness of the world in all its glory, be it in a small village in Guatemala, the mystery of the pyramids or the fjords of Norway. There is actually a book about that trip, A Brilliant Teacher by Steve Rhine & Toby Abraham-Rhine. I have been travelling ever since, adding to the list of countries I have been on my own or with my family. The list of places I want to go is getting bigger every year.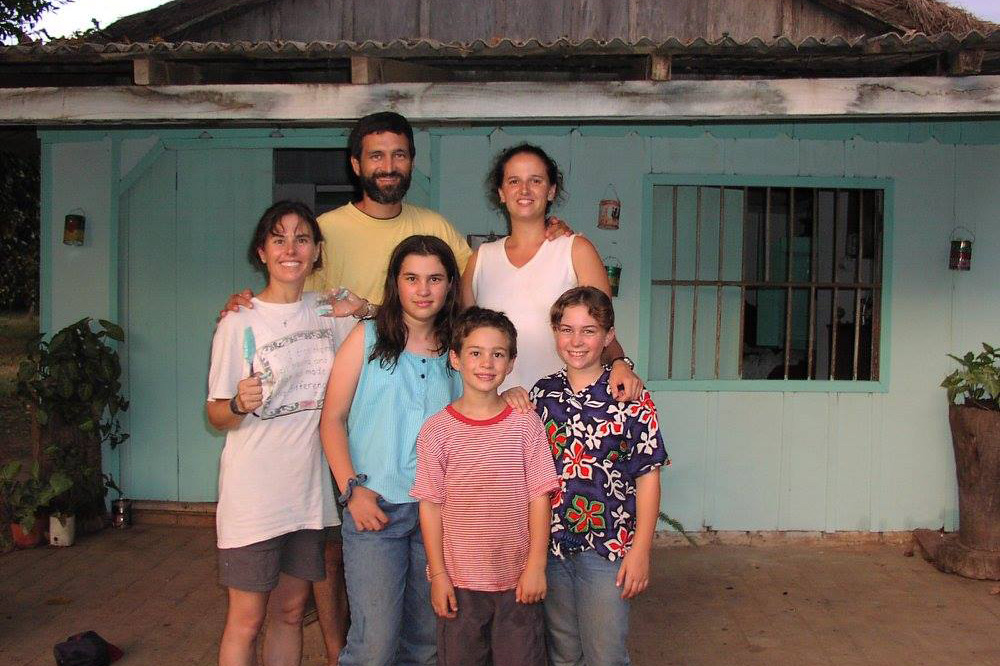 Clare in Paraguay with her family in 2011
Belfast bound
In my own travels, I came to Northern Ireland about three or four years ago just to tour around because the Giant's Causeway had been on my list for ages. I rented a car to try and see as much as I could in the few days I had, starting in Dublin and working my way up. I stayed in an AirBnB here in Belfast, close to the University. I only had a few hours to wander the grounds and see the school, but I fell in love. I returned last year after getting frustrated with the American school system and the incredibly high costs of MBA programs. I remembered the beautiful campus I had visited and made it my mission to apply and get accepted into the Queen's University Masters in Business Administration program. Queen's MBA has a great focus on sustainability and on local businesses. Something that I hope to either become a part of or bring back to Oregon some day.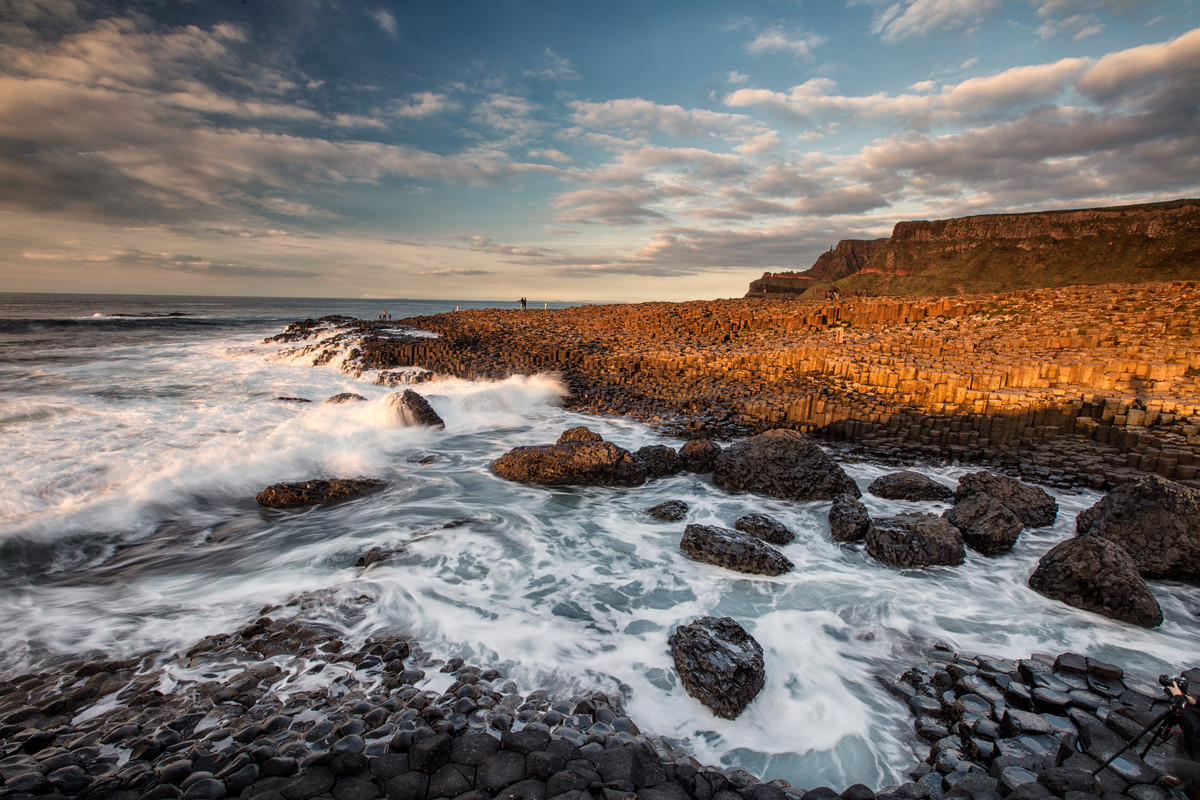 The Giant's Causeway made Clare fall in love with Northern Ireland
Why Queen's?
So why Queen's and not another school in Europe? Firstly, Belfast is a beautiful city, steeped in an incredibly rich history and one that is not taught in American history books. The Northern Irish people are one of the kindest people I have ever had the pleasure to encounter in all of my travels. As a lost student, I have often been directed on where to go or how to find something by completely random strangers (NOT something I would expect to find back in the States, unfortunately). Belfast is also one of the most affordable places to live as far as accommodation and general living costs go. It also happens to be a hop, skip and a jump away from some of the places on my never-ending list. I can't wait to find a way to mark as many of those places off my list as I can! So, I quit my job, went to my best friend's wedding and then moved my life to Belfast and I haven't regretted a single second of it!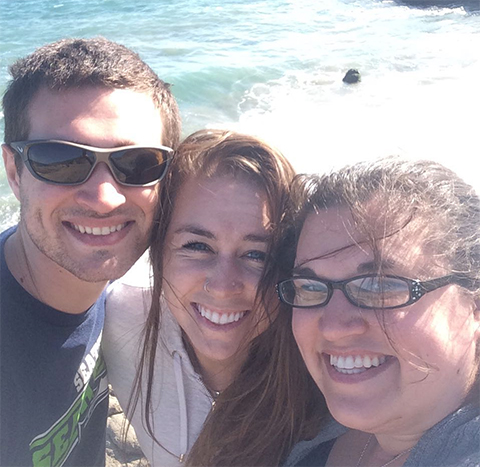 Clare is loving student life in Belfast (pictured above with friends)
Read Clare's cost comparison of USA student life versus student life in Belfast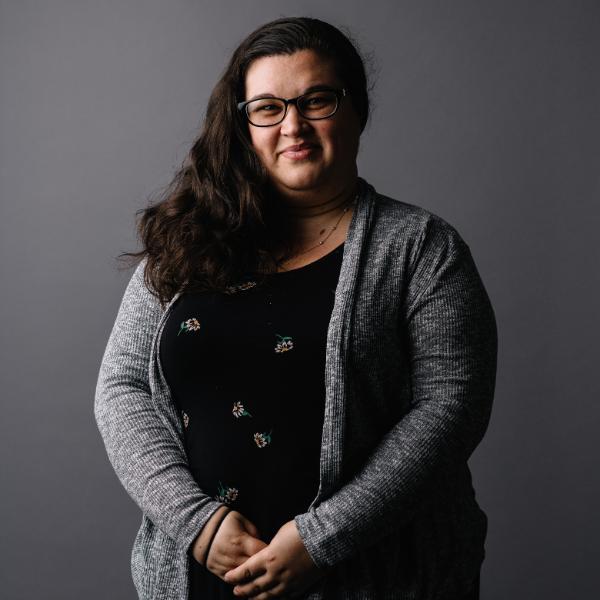 Clare Rhine, MBA