Being Jewish in Belfast: My Student Experience
Conflict Transformation and Social Justice Student Sami talks about her faith, the Jewish community in Belfast and the society at Queen's that facilitates community events.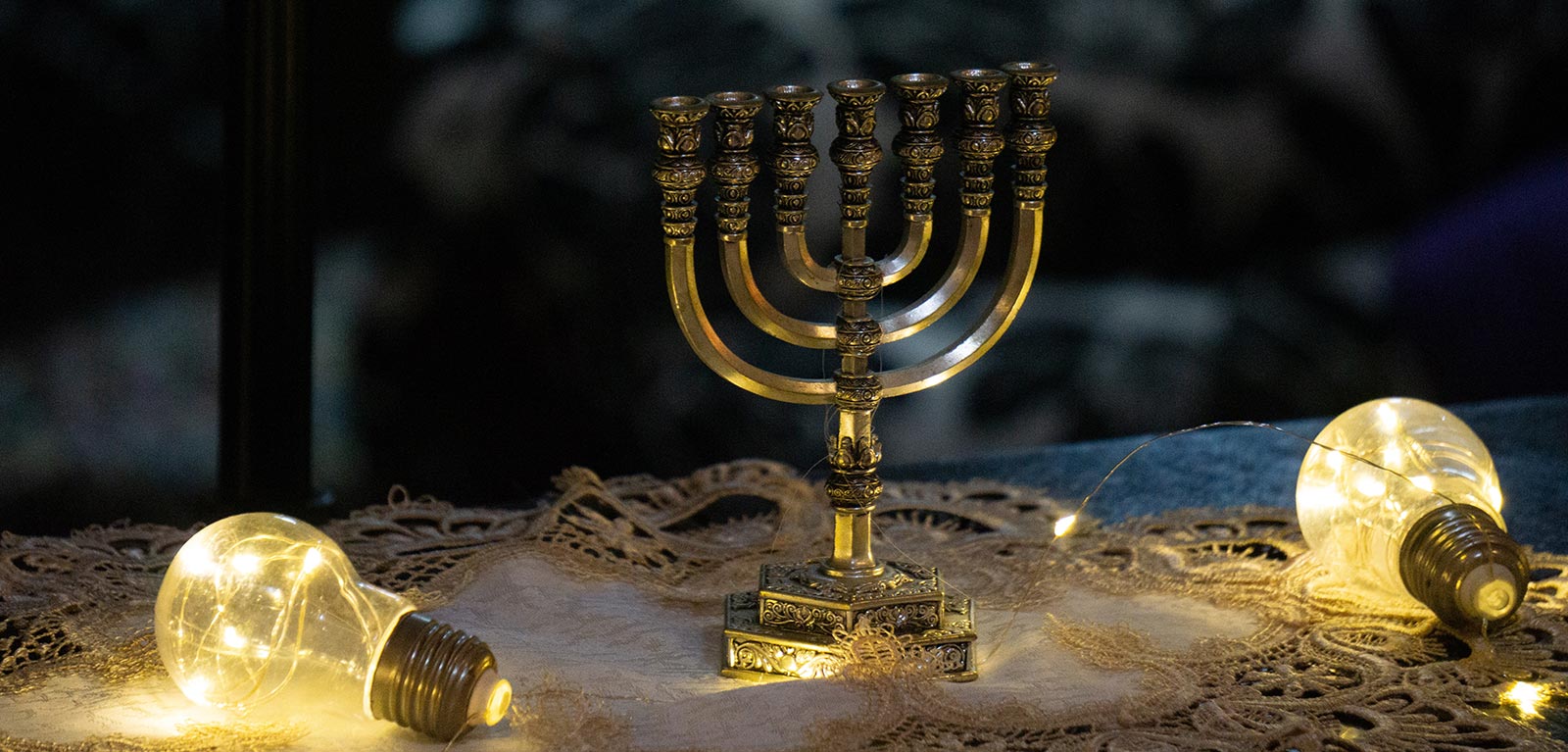 Tell us a bit about your faith
I was raised in a Jewish family and attended a Jewish day school throughout secondary school in America. When I went to college in Pennsylvania, I was involved in Hillel (Jewish life) where I served as secretary, engagement associate, and president.
Were you worried about coming to Northern Ireland and not having the same community?
I've always practiced Judaism and coming to Northern Ireland, there was a question in my mind about how I'd be able to continue to practice my religion in a different country.
Luckily for me, there are a multitude of organizations to practice religion throughout Northern Ireland. At Queen's there are over 215 clubs and societies, one of which is the Jewish society (J-Soc).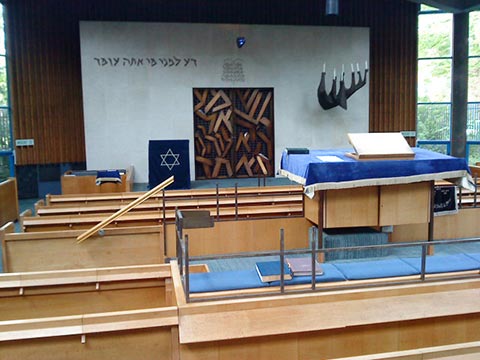 Inside Belfast Synagogue (Copyright Michael Black)
What's J-Soc?
Established in 2020, the Jewish society brings together Jewish students from a variety of backgrounds and lifestyles.
I met the Jewish Society at the fresher's fair (an activity fair) where I learned about the society. Regardless of being religious, secular, or just Jew-ish, the Jewish society is a great place to meet other Jewish students through the various events that they host.
What sort of events and activities do they facilitate?
So far, I've had the pleasure of attending a Friday night dinner and a break-fast for Yom Kippur (a holiday when many Jews fast). Both events were great! The break-fast was held at Umi Falafel, a Lebanese restaurant on Botanic Avenue (about a 10-minute walk from Queen's main campus) and the Friday night dinner was held at a member's house. At the end of every month, a Friday night dinner is offered.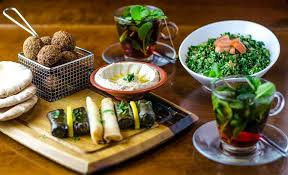 Is it a good way to meet people?
Both events had food and a safe space to connect with other Jewish students on campus. As an international student, I realized that many international students are involved within the Jewish Society. It was humbling to see how welcoming the group was to all students, regardless of where they grew up.
The events were not structured, they merely offered a meal and a space to chat with other Jewish students. Throughout the break-fast and Shabbat dinner many topics were discussed, including the school system, favorite places to eat, no topic was off limits!
Although Shabbat and break-fast were vastly different from events that I attended in the States, I enjoyed my time and look forward to attending future events as I learn about the Jewish community in Northern Ireland.
Below are some common questions asked about Judaism: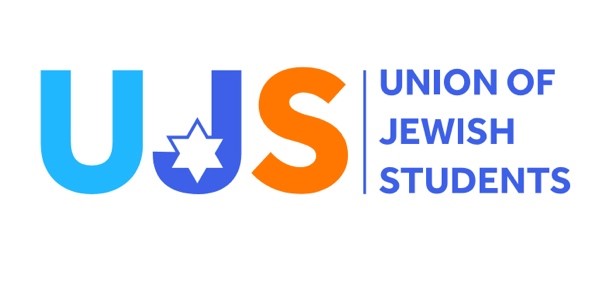 What is the umbrella society Jewish society fall under?
Union of Jewish Students (UJS) is the student union for Jewish students around Ireland and UK. UJS helps to provide many programs to J-Soc chapters throughout the UK/Ireland including bringing in Holocaust Survivors, Jewniversity challenges, conventions, ice skating, and more!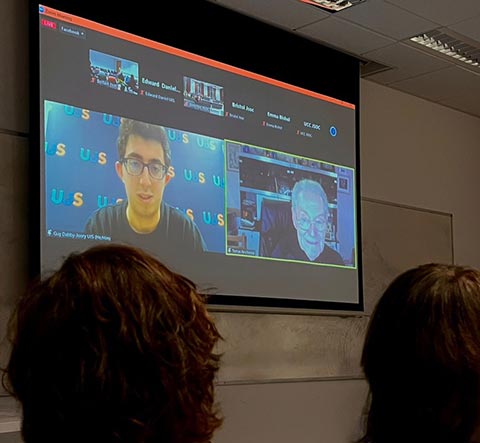 November 2022 UJS event: Holocaust survivor Tomi Reichental sharing his testimony
Are there Jewish Students on campus?
Yes! The Jewish society events have upwards of fifteen students at events. Although it is a small community, it is a strong community and one that welcomes Jewish students with open arms.
Every month, there is a Friday night dinner along with celebrating various Jewish holidays including Yom Kippur and Hanukkah.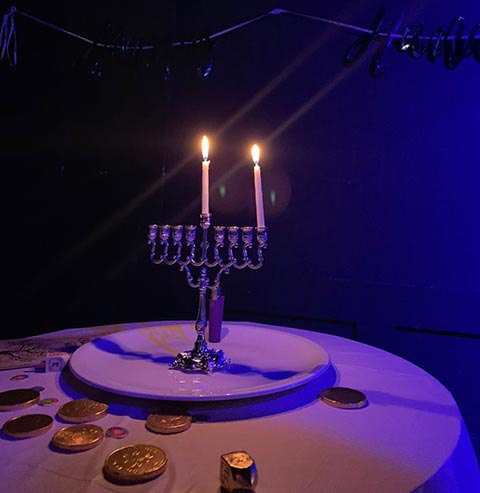 2021 Hanukkah Event
Is there a synagogue in Belfast?
Yes! There is a synagogue in Northern Belfast. The Belfast Hebrew Congregation is an Ashkenazi orthodox community.
Is it possible to get challah for Shabbat?
Yes! There are many bakeries that make challah! A popular one recommended by Paula, part of the Belfast Progressive Community, is Coffey Cakes on Stranmillis!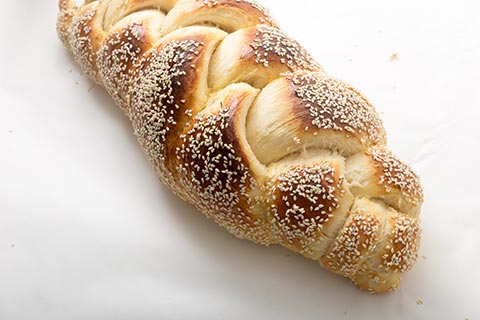 Challah bread
Is there a possibility to be involved with interfaith work?
Yes! For example, November 20 is Mitzvah Day (doing good deeds). Queen's J-Soc is planning on meeting up with the Progressive Belfast Jewish Community in addition to the Methodist Community to work together to combat the cost-of-living crisis by collecting donations.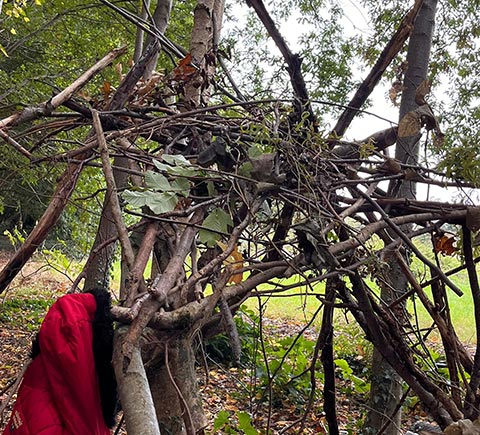 2022 Sukkot Joint Event with the Belfast Progressive Community
All in all, if you are worried about not having a Jewish community in Belfast, rest assured that there are many ways to be involved with Judaism during your time in Belfast.
Tell us about your community
Do you want to share your community or faith with students thinking about coming to Queen's? Get in touch with us: digital@qub.ac.uk
Find out more
Sami Koitz

Conflict Transformation & Social Justice | Postgraduate Student | Maryland USA

I've always been interested in the Middle East, specifically the Israeli-Palestinian conflict and non-profits that work towards building bridges between divided societies.

I am from Maryland, USA (about a nine-hour flight from Queens) and graduated in 2022 from Susquehanna University with a double major in Communication Studies & International Studies.

Outside of academics, I am a member of the equestrian team, Jewish Society, and wakeboarding club. I love meeting new people and I look forward to chatting with you.