University Life in Belfast: Expectation Vs Reality
Postgraduate student Tessa from America discusses how her expectations differed from the reality of student life in Belfast- spoiler alert- it was better than she thought!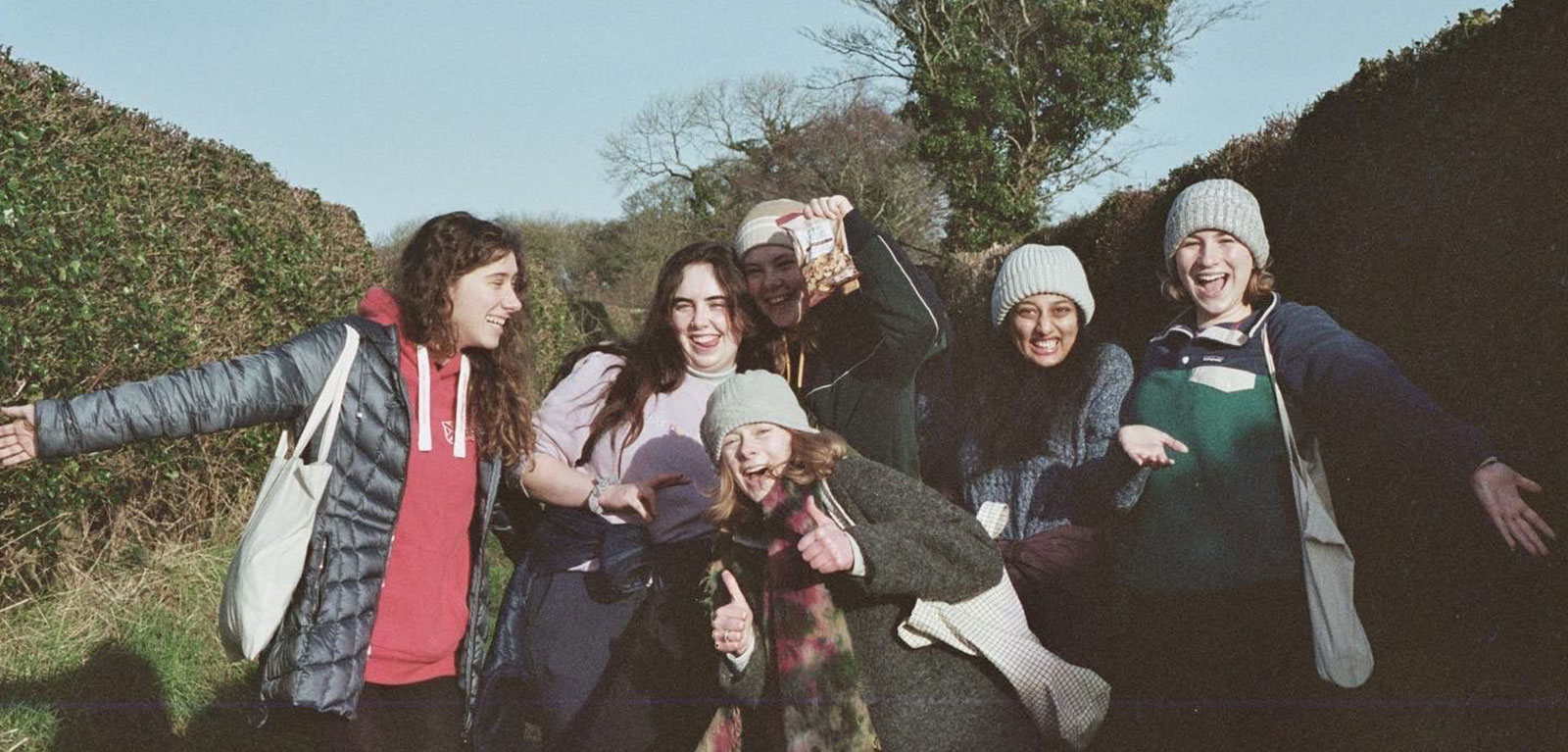 Traveling from the United States, my expectations of Belfast were very different than my reality.
My Course
Coming from a small liberal arts university in the US, I was expecting large class sizes and my professors to be inaccessible. However, I found most of my master's classes to be about 30-40 students each and I have been able to meet with professors outside of class to discuss assignments. Even in a research design class which contained the entire HAPP program, there were smaller optional workshops where we could dive deeper into specific research methods.
Another difference between my expectation and reality was the grading scale here at Queen's. In my American undergrad, a 90% and up was an A, an 80% and up was a B, and so on. Here I strive for 60%-70% and up since the grading scale is different.
The scale here allows for more room for student growth.Over the year, I saw my writing improve with the feedback I received from my professors.
Accommodation
My living situation is much more independent than I was expecting. Living in postgraduate housing, I find my accommodation private while receiving some support from the university through maintenance, security, and events where I met other students.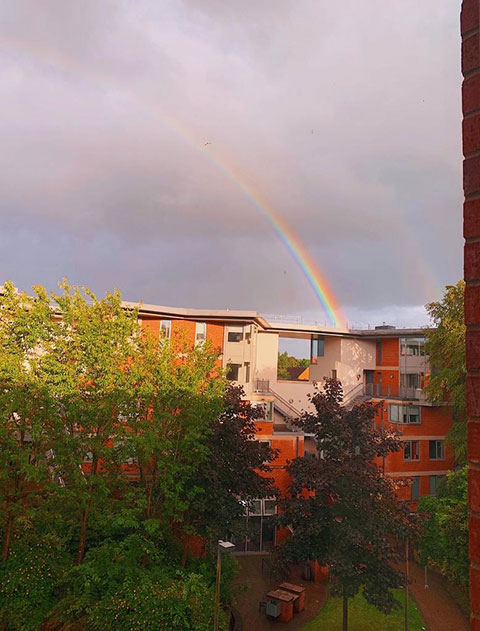 Tessa's view from Willow Walk
I live in Willow Walk which is about a fifteen-minute walk to campus. Choosing to live in Willow Walk, I knew I would be outside of the city. However, I still find it easy to get around and enjoy being a bit out of the way.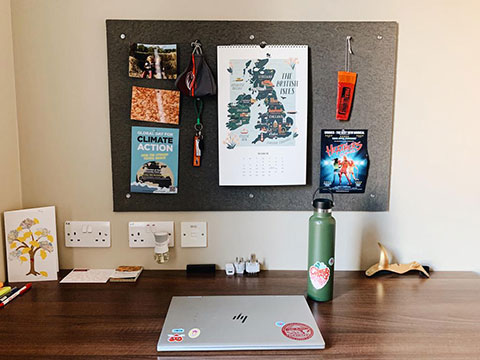 Tessa's study setup at home
Extracurriculars
In the United States, it is common to have sports practice six out of seven days of the week and other club activities meeting at least once or twice a week. Here, I was surprised to find I could play a sport and only dedicate two to three days a week to practice and games.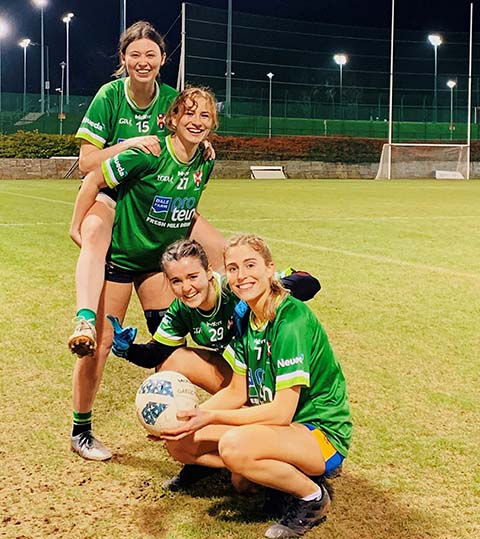 Tessa and her friends on the women's Gaeilic Football team
I love having the flexibility in my schedule to join a sport, volunteer, work, and join multiple clubs. I take advantage of this extra time by playing Gaelic football, joining the surf club, volunteering with the Language and Solidarity Initiative, and interning for the Centre for Democracy and Peace Building. I tend to become overinvolved but here I found I could join many activities without overextending myself.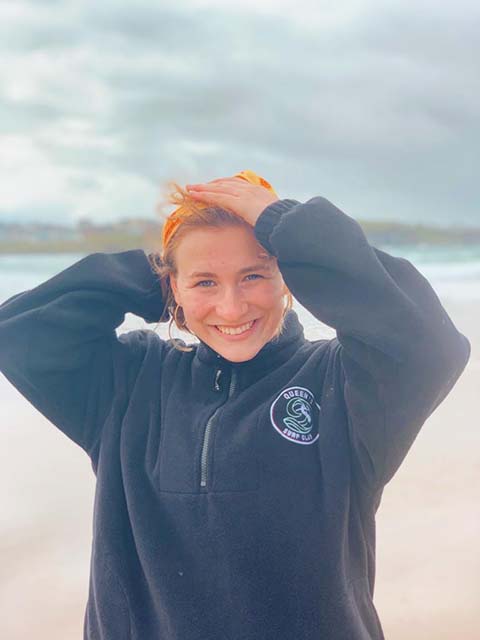 Tessa also joined the Surf Club and went on trips to Portrush
Public Transportation
Since I hadn't planned on getting a car while living in Belfast, I was worried about how I would get around. Many places in Belfast are extremely walkable but on a trip to Cave Hill or anywhere else that's a bit of a hike, it's easy to take a bus or taxi.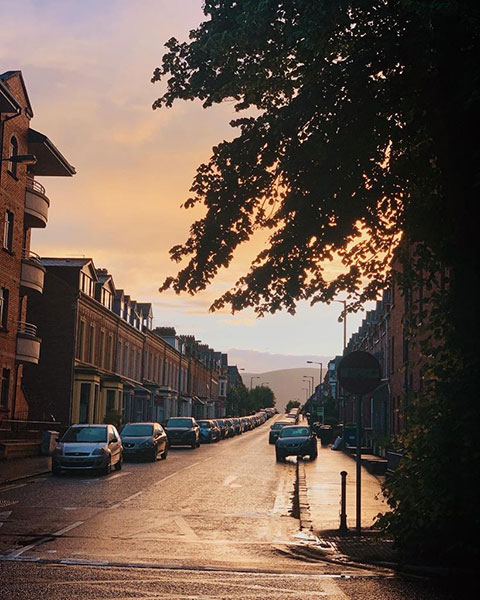 Belfast is a very walkable city
Getting outside the city is also a short bus, train ride, or flight away. With two airports, one international and one domestic, and airport shuttles and trains to Dublin's airport, I flew around the common travel area and to other locations in Europe this past year. Additionally, I took trains and buses to places like Portrush and Dublin. There is also the option of doing bus tours to popular tourist sites such as Giants Causeway and the Cliffs of Moher.
Being an international student, I felt unsure of what to expect from my experience in Belfast. I am more than happy my reality was different than my expectations. I love the flexibility of my schedule and accessibility of travel despite not having a car.
Find out more
Tessa Rendina

Conflict Transformation & Social Justice | Master's Student | USA

I am a 22-year-old Conflict Transformation & Social Justice MA student at Queen's. I moved to Belfast from the Mid-Atlantic region in the US in September 2021. Outside of class, I play Gaelic football, volunteer for the Horn of Africa People's Aid NI by teaching English to migrants living in Belfast, and intern for the Centre for Democracy and Peace Building. Additionally, I love to hike, surf, and boulder (even though I am not the best at them). I look forward to sharing my experiences with you all!