Your Open Day Survival Guide
With so much information to take in, it can be difficult to know where to start. Make sure you cover your bases with these handy tips.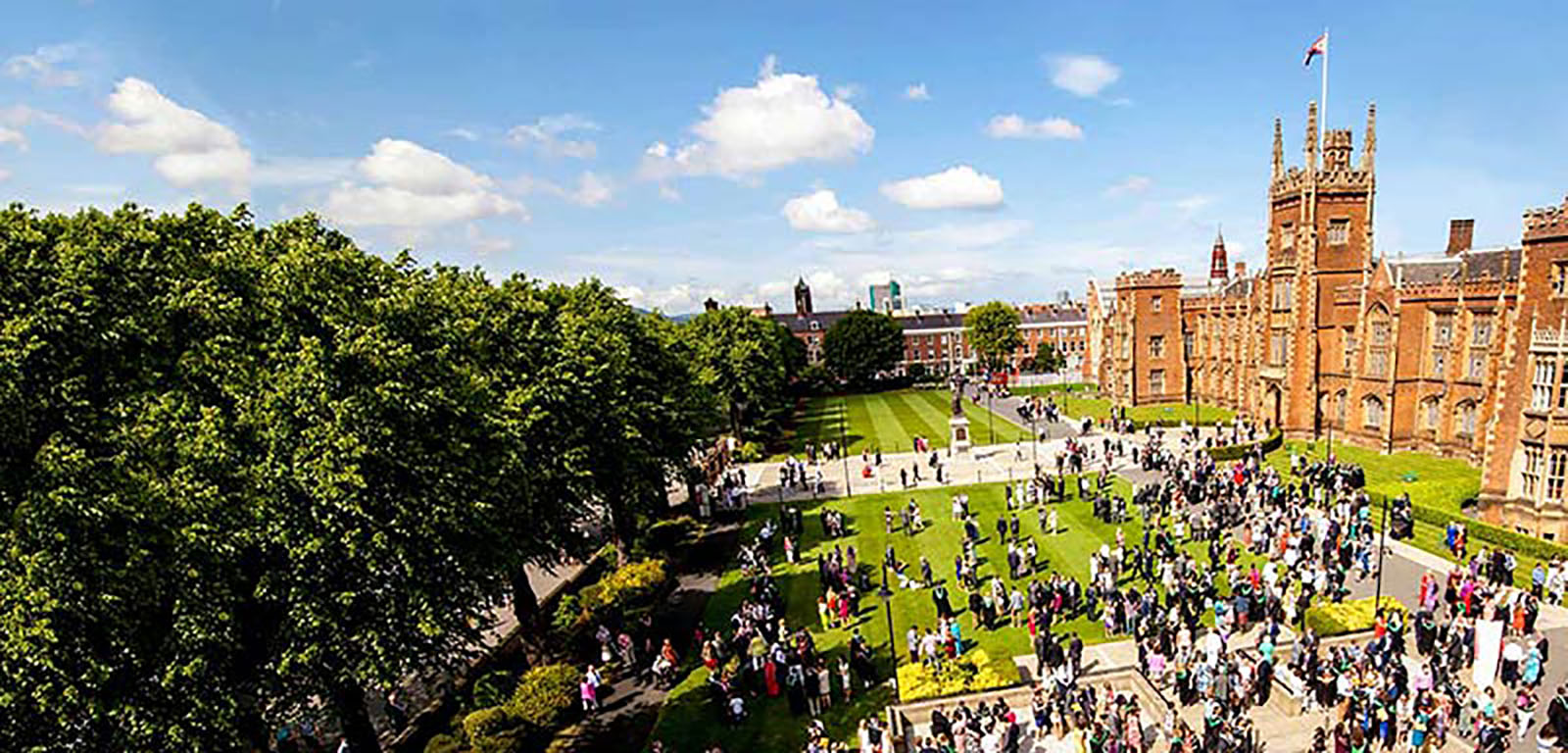 1. Get your bearings
If you're visiting from England, Scotland, Wales or the Islands, don't forget to register at the GB Welcome Centre in the Canada Room and Council Chamber. If you're coming from Northern Ireland, just make sure you have a map and guide so you know what's happening and where throughout the day. There will be plenty of staff and students dotted around campus, so if you don't know where you are going, ask!
2. Get an overview of life at Queen's
Outside your subject talks, it's important that you come away from Open Day with a better understanding of what to expect from life at Queen's. Look out for the Student Life talk in the Old Staff Common Room, where current students will be sharing their tips on making the most of uni life. Think about questions you might want to follow up with different departments throughout the day.
3. Imagine yourself as a student here
Visit the subject exhibition and ask questions about the subject(s) you're interested in. Seek out the talks relevant to your subject and explore the facilities specific to your area of interest. When you are sitting in the lecture theatre getting a taster of your subject, fast-forward in your mind to next year. Can you imagine yourself sitting in that very same lecture theatre as a first year?
4. Look at other options
Even if you've got your heart set on a certain subject, it's worth going to a talk on another subject that you've never considered before, or at the very least to visit a few other subject stands. Only by exploring all your options can you make an informed decision about your future.
5. Cover the practical stuff
As well as asking about the entrance requirements for your specific course at the relevant stand in the Marquee, the admissions mini-talk will tell you more about the process of applying to Queen's and what you'll need to get in. Also consider how you'll pay for it: our general talks on Fees, Funding and Managing Your Money cover everything from applying for funding to managing a student budget.
6. Explore your career prospects
While few people know at 17 what their future career will look like, it can be reassuring to know you are taking steps now that will result in you enjoying a rewarding career one day. For this reason, it's worth attending one of our careers mini-talks. Our advisors can give you a better picture of where a Queen's degree could take you, the employability rate of your course and the global opportunities that await you here.
7. Check out the food and amenities
Check out the foodie haunts where you could be grabbing a java between lectures in the future. From Junction Café in the Peter Froggatt Centre to Hope Café in the McClay Library, there are plenty of cheap and cheerful places on campus to refuel between classes, so make sure you road test them. Check out the shops in the Union and around campus, too.
8. Think about how you'll spend your free time
As a student at Queen's, you won't be spending all your free time in the McClay Library! Queen's campus is packed with places and spaces designed to make sure your evenings and weekends are fun-filled while you are a student here. From the 200+ clubs and societies you can get involved in to volunteering and enterprise opportunities at the Students' Union, there are plenty of extra-curricular activities to pique your interest. The Students' Union and Queen's Sport will be delivering mini-talks so take the time to chat about what hobbies could interest you.
9. Take a tour
Lead by students, our tours cover Accommodation, Sport, the Language Centre and the McClay Library. You'll find out so much more about Queen's campus and you can ask your student tour guide anything about the fantastic facilities at Queen's.
10. Find ways to engage with the university
Chat with our ambassadors, many of whom are students who were in your position just a year or two ago. Connect with us on Facebook, Twitter, Instagram and Snapchat so you can stay connected to what's happening at Queen's after your visit.