Should I stay or should I go now? Why I'm glad I stayed in Northern Ireland for university.
There are so many options when choosing where to go for uni! In her blog, medical student Kathryn shares how she navigated this choice, and why she loves Belfast as a student city.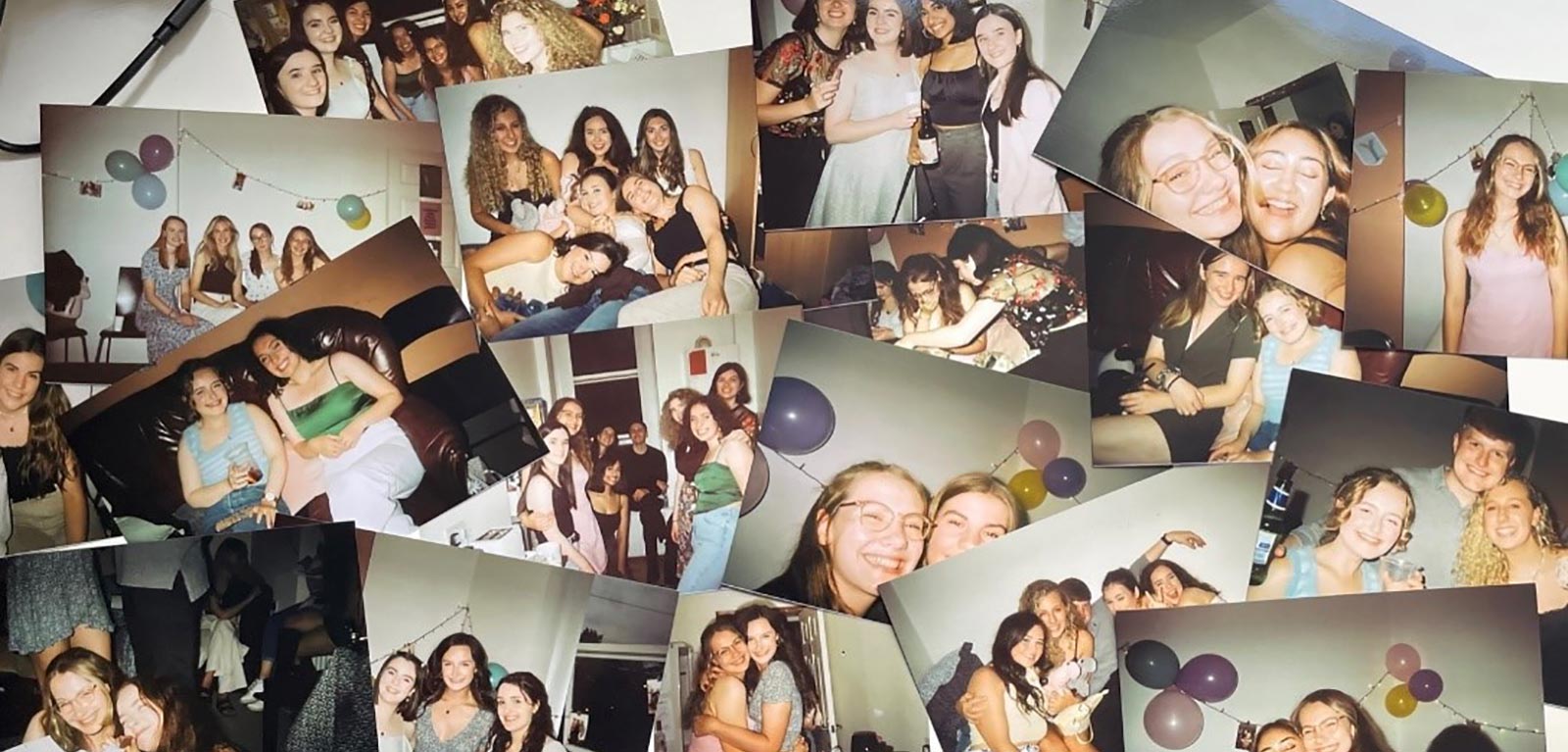 I vividly remember the two most talked about questions when I was in upper sixth, whether it was from teachers, my friends' parents, or my fellow classmates. One- 'What do you want to study at uni?' And number two, just as important- 'Where are you planning on studying?'
I grew up in and went to school in Lisburn, a small city that lies about 20 minutes south of Belfast. But despite the proximity to a world-class Russell Group university just down the road, most of my classmates had plans to head across the water for the next part of their education. This is definitely a trend in Northern Ireland students, and maybe you feel that way too, if you're currently in the process of deciding where to go next September.
Lots of people leave NI for uni, why did you stay?
I can understand the desire to go somewhere totally new. With a population of 1.8 million people, Northern Ireland is the smallest country in the United Kingdom. I had my own personal reasons that contributed as I weighed up the decision to stay or go - the major factors being the way I wanted my medical degree to be taught, and my little brother, who was only 11 when I was applying to uni - I didn't want to miss out on his teenage years.
Has it been the right decision?
Personally, I am so glad I stayed in Northern Ireland. Studying at Queen's has been one of the best periods of my life so far - I love my degree, have made friends for life, and love living in Belfast as a student city.
And now that I am older, I feel a lot of the reasons our young people leave NI are really just misconceptions! If you're stuck on the fence about where to go for university, here are some of the most compelling reasons I've found for studying in Belfast.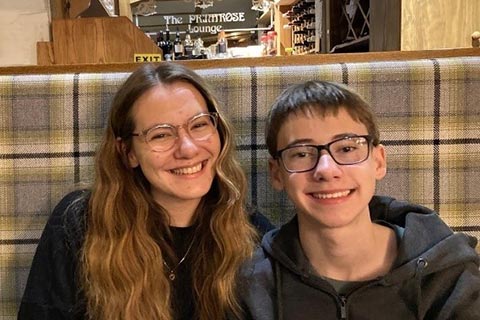 One of us has done a lot of growing since I started at Queen's in 2019!
There is a lot more to discover
Despite being a small country, Northern Ireland has a lot more to discover than you could dream of when you're in school. If you move from a small country town to the 'big city', the pace of life is very different, and Belfast boasts a range of great cafes, shops and spots for a night out that you often don't have the time, proximity or funds to explore when you're in school.
The same goes for people- while it's true that most people in NI are only a few degrees of separation apart, I was amazed when by the diversity of people I've met in Belfast - whether they are international students from around the world or grew up just 20 minutes away from me, there are plenty of new friends to make and new perspectives to explore.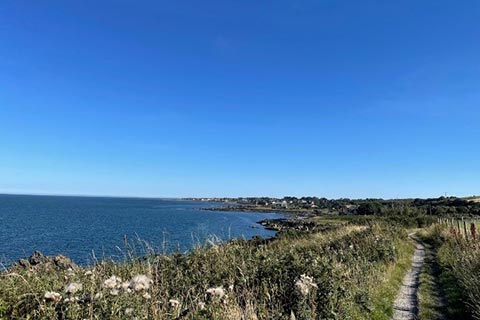 A day by the sea in Bangor!
A smaller country also means greater accessibility to a range of natural beauty - whether in the Mournes (50 minute drive / bus from Belfast) or by the coast (the nearest beach, a short 17 minutes), there is a lot of scenery in our wee country to explore still. And who could get tired of views like these?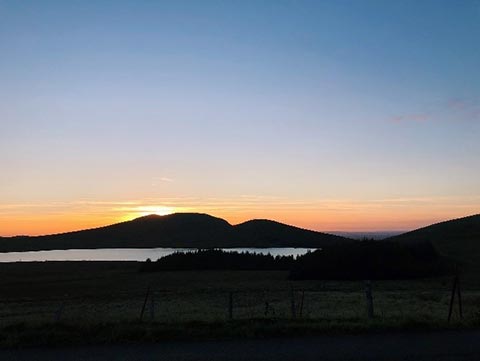 Sunset in the Mournes
You don't have to move country to be independent
University is a huge chance to become more independent, especially if you move out of home and have to cook, clean and look after yourself for the first time. I know many people feel they will only achieve this if they have a 'clean break' of sorts by moving across the water - but I think this is a huge misconception.
Despite being quite close to home, I knew at 18 that I wanted to have the full student experience, so moved into halls and then a student house with my friends. I also frequently stay in Belfast at the weekends, enjoying time in the city without the pressures of class or placement.
This means I have just as much freedom as I would've if I had gone to Scotland or England and means when I go home to my parents it's still just as much of as treat!
I won't lie - the temptation to continue to rely on your family is definitely stronger when you live in the same country as them still, but be proactive to cook for yourself and do your own washing when you first move to uni, and you'll be looking after yourself in no time (P.S. when you really need a nice mum-cooked meal, she's only a car ride, rather than a plane away.)
Starting uni is a big change- some things can stay familiar
On a similar note, it can be helpful to keep some things familiar when you are embarking on a new adventure, like a university degree. New classes, often a new style of learning, new people to get to know… it can be a lot!
Studying at Queen's means that not everything has to be totally new, as you'll likely still be surrounded by familiar places or classic Northern Ireland banter. I felt like this definitely helped me to settle into uni life, and being less homesick helped me to make the most of my first term as a result.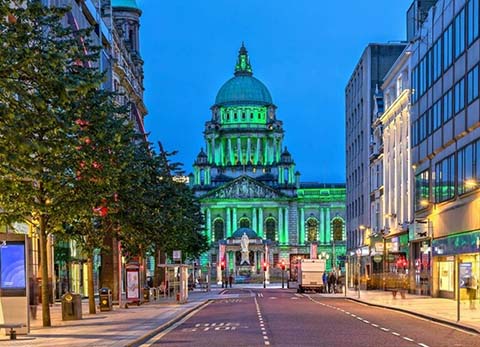 Belfast City Hall, become a tourist in your own country!
It also means that sometimes you can continue to work a part time job you enjoy at the weekends, or stay connected to communities that are important to you in N.I.
With so many international students coming to make Belfast their temporary home each year, being familiar with the way things work here means you are also well placed to help others settle into the country, which can be a great way to make friends from all backgrounds!
We can't ignore the cost of living advantages of staying here...
A more topical and practical point in Belfast's favour is that it has been named the best value student city, with the lowest cost of living in the UK (Mercer Cost of Living City Ranking 2021).
Those who study here enjoy cheaper prices for accommodation or renting when compared to popular cities like Manchester or London as Belfast has the 'lowest student rent in the UK' (NatWest Student Living Index, 2020). Those extra pennies saved can be spent on activities and eating out, which are also frequently less expensive than their English counterparts - this can really help the student loan stretch further!*
Additionally, if you're a Northern Irish student studying at Queen's, your transport costs to and from university are likely much cheaper, as no flights home for the holidays are required.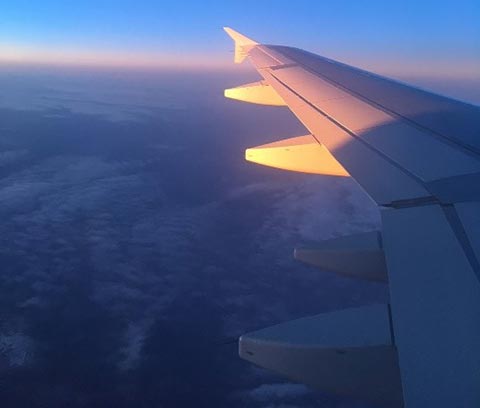 Save the flights for a new adventure!
Queen's as a university
Lastly, you are not at all skimping on your university education in Belfast. We are lucky in Northern Ireland to have a Russell Group university so close to home! Queen's ranks in the top 200 universities in the world, and offers a huge range of undergraduate and postgraduate degree options, meaning there's something to suit everyone - not to mention a huge range of clubs and societies, so you're never short of things to fill your free time with too (Times Higher Education World University Rankings 2023).
I personally chose Queen's for medicine as I liked the style of teaching and was keen to learn from human dissection and a whole range of hospitals across the country, both unique selling points of the degree on offer here. Make sure to look at the ins-and-outs of your chosen courses compared to other universities when you make a choice, so you can sure you're getting the educational experience that suits you best.
When you bring it all together, there are lots of reasons that Belfast is a great city to go to university in, especially if you're from Northern Ireland already.
If you're in the process of choosing where to study, remember- the best adventures are not always the ones furthest from home!
Find out more
*See our Cost of Living page for a comparison
More blogs about the cost of living and money matters
More blogs about Belfast and Northern Ireland
Kathryn Allen

Medicine| Undergraduate Student | Lisburn, NI

I'm a 21 year old student originally from Lisburn and starting my fourth year of Medicine at Queen's in September- I love my degree because its combines caring for people, learning fascinating things and working as a team. When I'm not busy surviving placement and exams, you can find me in one of Belfast's great coffee shops with a friend, going to concerts to get my fix of live music, or curling up to read a book with a carefully curated Spotify playlist on in the background!