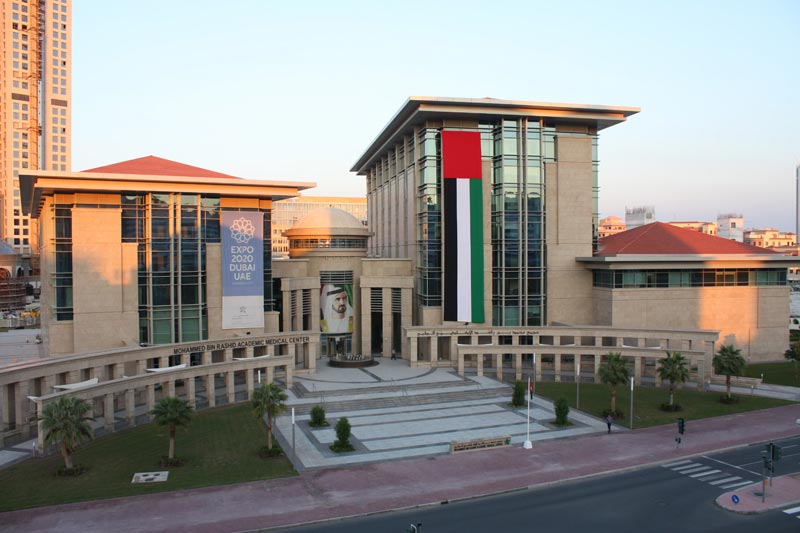 MOHAMMED BIN RASHID UNIVERSITY OF MEDICINE AND HEALTH SCIENCES
We are partnering with Dubai Healthcare to develop the new University in the Middle East
Assisting in the development of the MBR UHMS and the College of Medicine, including curriculum development, recruitment and admissions.
A rewarding partnership
A working relationship
Queen's is also working closely with Dubai Healthcare City
To devise and implement a strategy that addresses the healthcare education, training and research needs to Dubai and other regional communities.
Learn more about DHCC
Twenty years of working together
Queen's has established strong ties with many of the esteemed Universities in Jordan over the past two decades.
Queen's recently welcomed Alsharifeh Noor Bint Ali, Embassy of Jordan along with representatives from 6 Jordanian Universities for a showcase of our Jordanian students research work. The University hosted a reception at Riddel Hall to celebrate the strong relationships we have fostered with Jordan.