International Summer Schools
Enjoy a unique academic and cultural experience on one of our Summer Schools, the perfect way to visit Northern Ireland and get a taste of university life in the UK.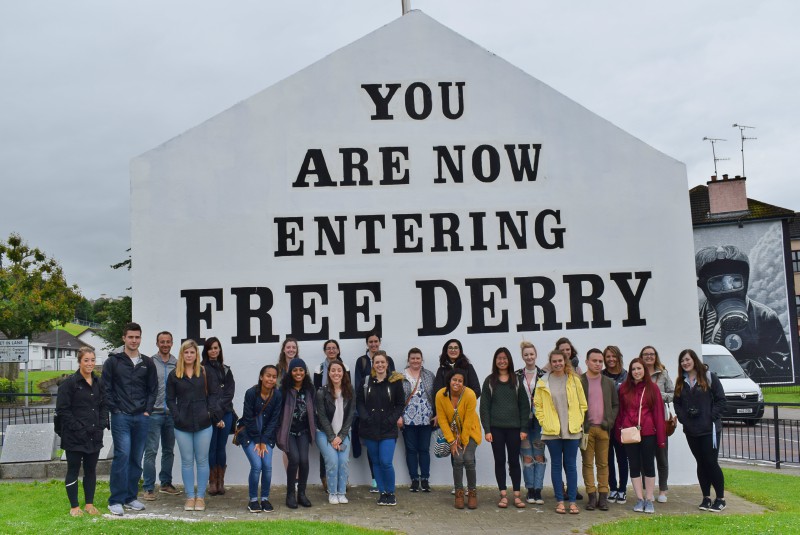 AHSS Summer Schools
Faculty of Arts, Humanities and Social Sciences
Northern Ireland is ripe for discovery with a remarkable past, an exhilarating present and an exciting future. Study in the home of Belfast and the Causeway Coast, named by the Lonely Planet as the number one region in the world to visit!
Students will have the opportunity to see their learning in action with a range of field trips across Northern Ireland to sites of cultural and historical importance.
Information on our 2023 Summer Programme
Information on our 2024 Summer Programme
---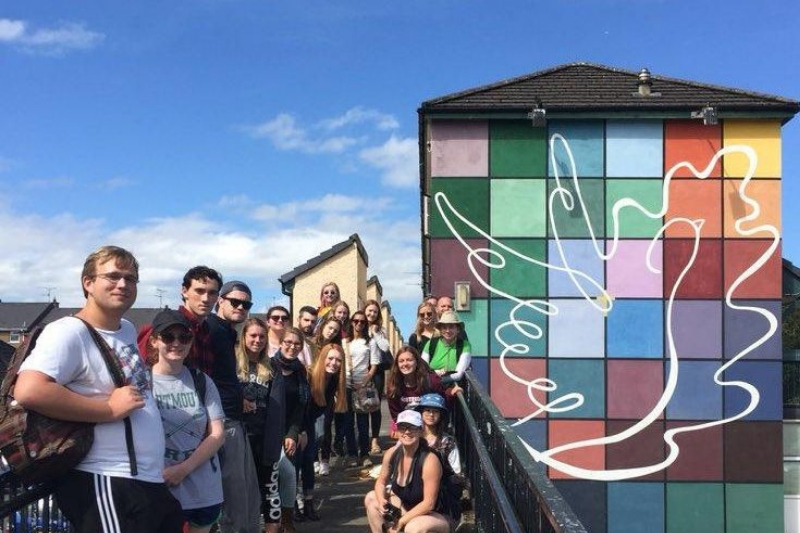 EPS Summer Schools
Faculty of Engineering and Physical Sciences
Since 2014, the Faculty of Engineering and Physical Sciences (EPS) has welcomed over 500 students from China and across the globe to the annual summer school. The EPS summer school will also provide students the opportunity to take our additional professional skills module on Entrepreneurship. This is an optional programme delivered in week three for summer school students who want to build entrepreneurial skills and awareness of the Sustainable Development Goals.
---
Ranked 4th in the world for international outlook (Times Higher Education World University Rankings 2024), and founded in 1845, Queen's University Belfast is one of the leading universities in the UK and Ireland with a distinguished heritage and history. From Irish Studies to Engineering, there's plenty to choose from to gain international credit points towards your study.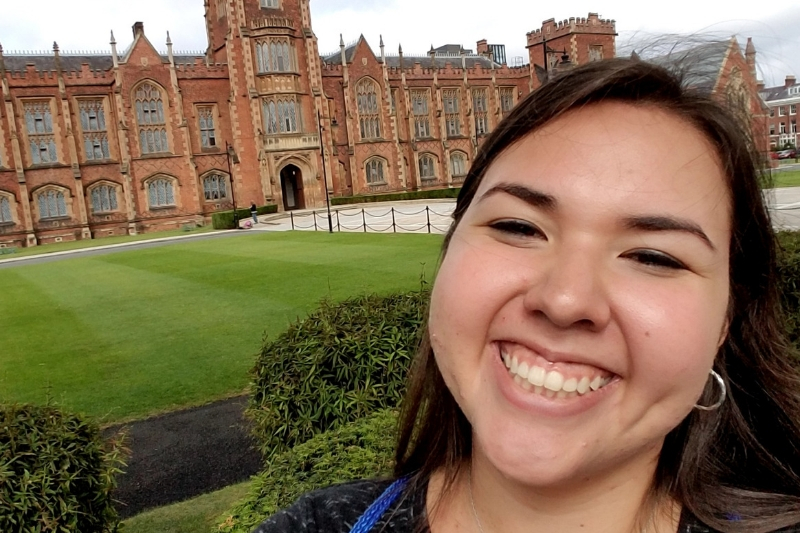 Alyssa Santa Cruz, Arizona State University, Irish Studies
"Studying at the International Summer School was everything I hoped for and more! One of my favourite aspects was the lectures on Irish poetry, such as the work of W.B. Yeats and Seamus Heaney, who was from Northern Ireland and wrote a lot about his hometown and the landscapes around where he lived. We even got to visit his museum in Heaney's hometown!
All of the field trips were amazing, from the historic city of Derry-Londonderry to Stormont Parliament to the breathtaking Causeway Coast with its spectacular views. It was so hard to say goodbye, even though I only knew my classmates for four weeks, it feels like we've been friends for longer. Even though my four weeks in Belfast are now over I will never forget this amazing experience I've had. I may have said goodbye to Queen's for now, but I have a feeling this won't be the last time I visit!"