Northern Ireland has the lowest student cost of living in the UK
(Which? University, 2018) Find out more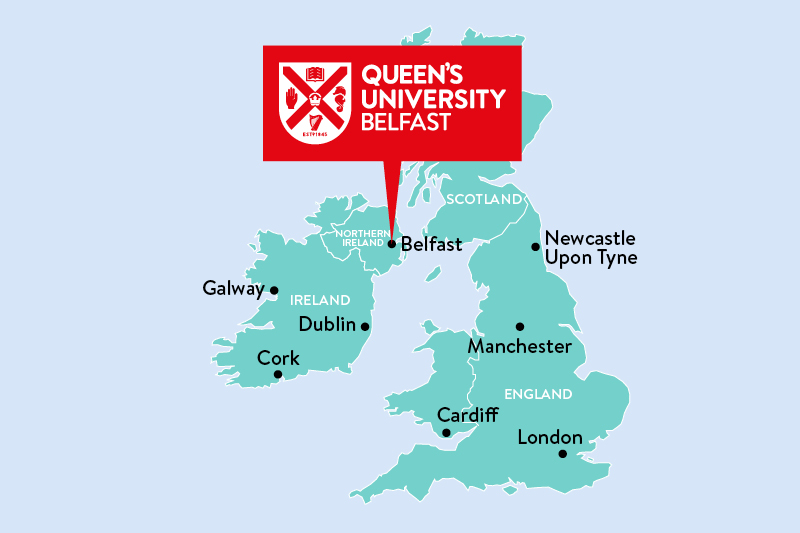 A little island that's big on ambition
On the western edge of Europe, we're small but well connected.
Our city, Belfast, is compact but big on places to go and things to do. We've got a lot of history and we're building even bigger futures. Yours could be one of them.
Life in Belfast
The best of the UK and Ireland
You'll find us in Northern Ireland, in a city called Belfast
We've been here for more than 150 years, quietly building a reputation that ranks us 200 in the world (Times Higher Education World University Rankings 2021).
History and heritage
Just an hour from London
We're just a short flight from London and Edinburgh
And we're just two hours from Dublin, Ireland's capital city, by train.
Getting here
Small but mighty
Belfast may be a small city but we have everything you need and could want to make yourself at home.
Plus you're never too far from some stunning scenery; on our doorstep is some of the most beautiful countryside and coastline you'll ever visit.
Life in Belfast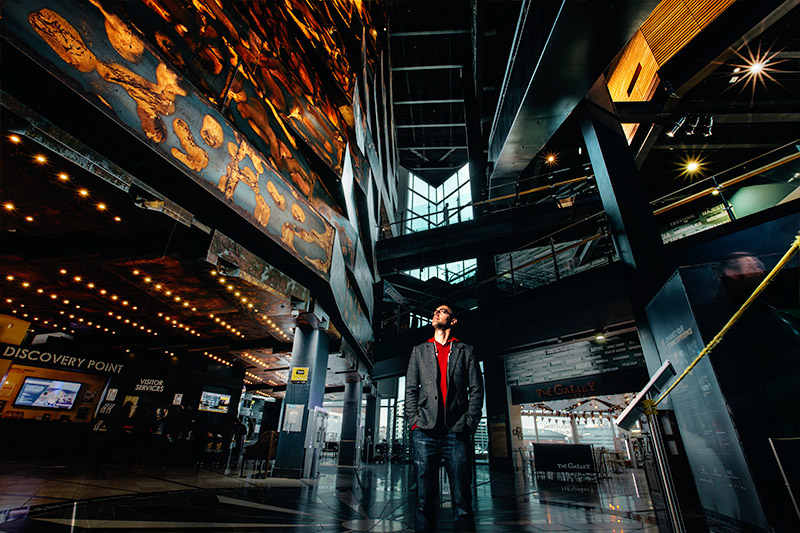 HOME OF THE TITANIC
The world's most famous liner was built here in Belfast.
Today the city is one of Europe's most connected cities, and one of the UK's fastest growing economies, leading innovation and technology advances.
Titanic Belfast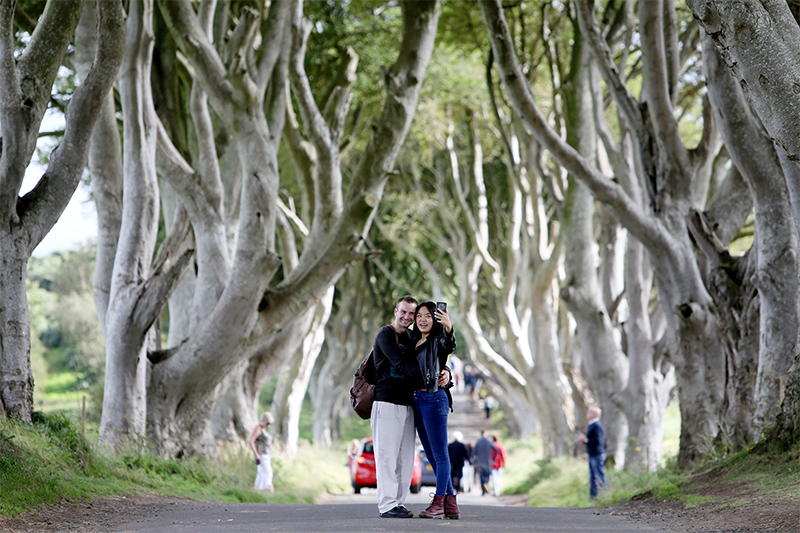 Game of Thrones
The HBO televsion show, Game of Thrones, is filmed throughout spectacular locations in Northern Ireland.
There are daily tours to set locations, such as Winterfell and The Iron islands, departing from Belfast.
Living in Belfast and Northern Ireland