NSPCC NI and Queen's University hold joint seminar in Belfast
Seminar to promote research showing a whole system approach to better mental health will help protect children in care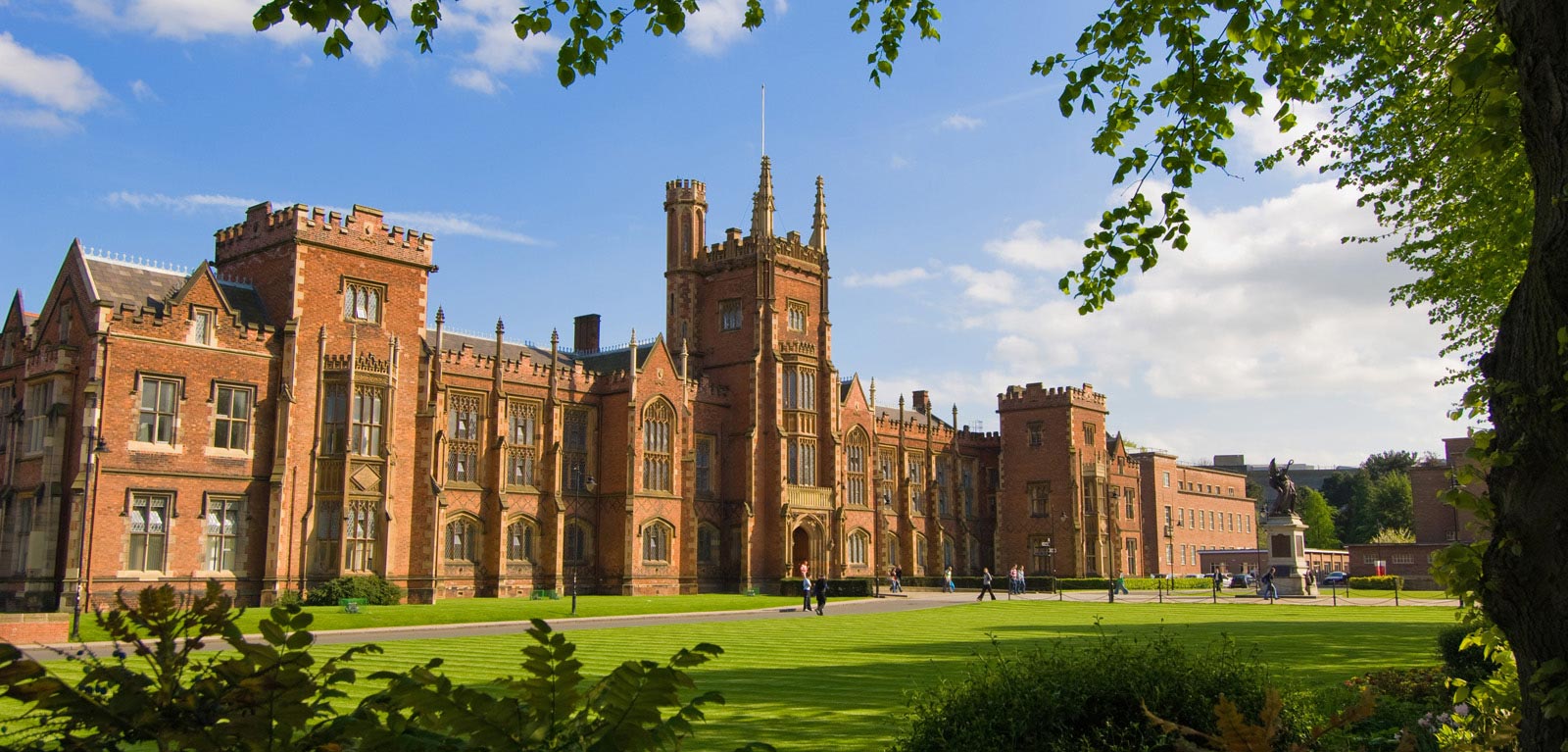 NSPCC NI and Queen's University hold seminar in Belfast to promote research showing a whole system approach to better mental health will help protect children in care
NSPCC NI and Queen's University are holding a seminar at Queen's on Wednesday 18 November which will focus on the health and well- being of Looked After Children and Young People (LACYP).
Specialists from a range of organisations, including Queen's University, VOYPIC and LAC Therapeutic Services in Northern Ireland will come together to highlight the high needs of this group of young people which are not currently receiving enough attention.
Dr Dominic McSherry, a psychologist at Queen's who is speaking at the event said: "It is estimated that there are around 2,800 looked after children and young people in Northern Ireland. Earlier in the year, Queen's University published a report entitled Mind your Health – the physical and mental health of looked after children and young people in Northern Ireland, which highlights the health challenges faced by these children and young people, how these are currently being addressed, and what improvements might be made.
"These children and young people receive limited attention in health services research, even though their poor health potentially impacts on a whole range of outcomes, including educational and economic achievement, quality of life, and future parenting. Furthermore, health problems can place significant strain on placements and lead to placement breakdowns."
Neil Anderson, Head of Services for NSPCC Northern Ireland, commented: "We know that around 40 to 50% of children in care in Northern Ireland have a diagnosable mental health disorder – four times higher than in the general child population. Despite this, supporting their emotional wellbeing is not always prioritised and we are calling for urgent action to support these most vulnerable of young people and ensuring that all looked after children receive a robust assessment of their mental health at the outset.. The NSPCC research report "Achieving Emotional Wellbeing for Looked After Children" report in England and Wales has also highlighted how agencies can better improve work at a local level by taking a whole system approach."
Both reports from Queen's and the NSPCC highlight the need to ensure meeting the emotional and mental health of these young people with an emphasis on early intervention, prevention and provision of proactive services. They call for Governments to prioritise the mental and emotional well-being of looked after children in both assessment and commissioning of services. Additionally, attention was drawn to the importance of improving support for foster carers to enable them to meet young people's emotional and behavioural needs.
The research from Queen's University identified some positive factors which are currently helping to meet the children's health needs, including: priority status for LACYP in their referral to particular services, professional co-operation, placement stability, well supported foster placements and support services from statutory and voluntary organisations.
Over the last four years in the Western Trust area NSPCC has been delivering a successful programme known as the Face to Face service. The service supports young people who are in or on the edge of care.
Speaking about the service, Sharon Breslin, Service Centre Manager for NSPCC in Foyle added: "Over the last four years the NSPCC's Face to Face service has been supporting children and young people in Foyle who are in or on the edge of care. Face to Face aims to find solutions to issues that are affecting their life, impacting on their emotional wellbeing, or placing them at risk. New research evaluating the service shows that in Foyle, 55 per cent of children showed a reliable improvement in levels of wellbeing at the end of the service.
"We're so pleased to see that Face to Face has been shown to have a positive impact on the lives of children in care. Our evaluation has identified that there is a gap in services meeting the emotional needs of children in care and those on the edge of care. It has also shown the potential to support children with approaches such as Face to Face. Services like this to support emotional needs should be easily accessible and available to all children.
"Seventy-three per cent of children and young people said that Face to Face had helped them to solve the immediate concern that was affecting their emotional wellbeing. Face to Face workers talk to children and young people about the things they would like to change in their life. They help them work out what needs to happen to make things better, both now and in the future."
In conclusion, Louise Bazalgette, Programme Manager and speaker at the event said: "Too many children in care attract support only once their mental health needs have put their placement at risk of breakdown. We need to move toward an early intervention approach whereby we understand young people's emotional and behavioural needs from the start, and support their carers to provide them with stable, responsive care."
The seminar is timely as both pieces of research come at a time when the DHSSPS are publishing a new strategic overview of services for looked after children, building on the work undertaken with Care Matters.
Media
For further information contact Julie Watts at NSPCC Northern Ireland on 07920 531480 or Katherine Fox on 028 2044 1573 or email kfox@nspcc.org.uk