Queen's University to tackle global food challenges through major new partnership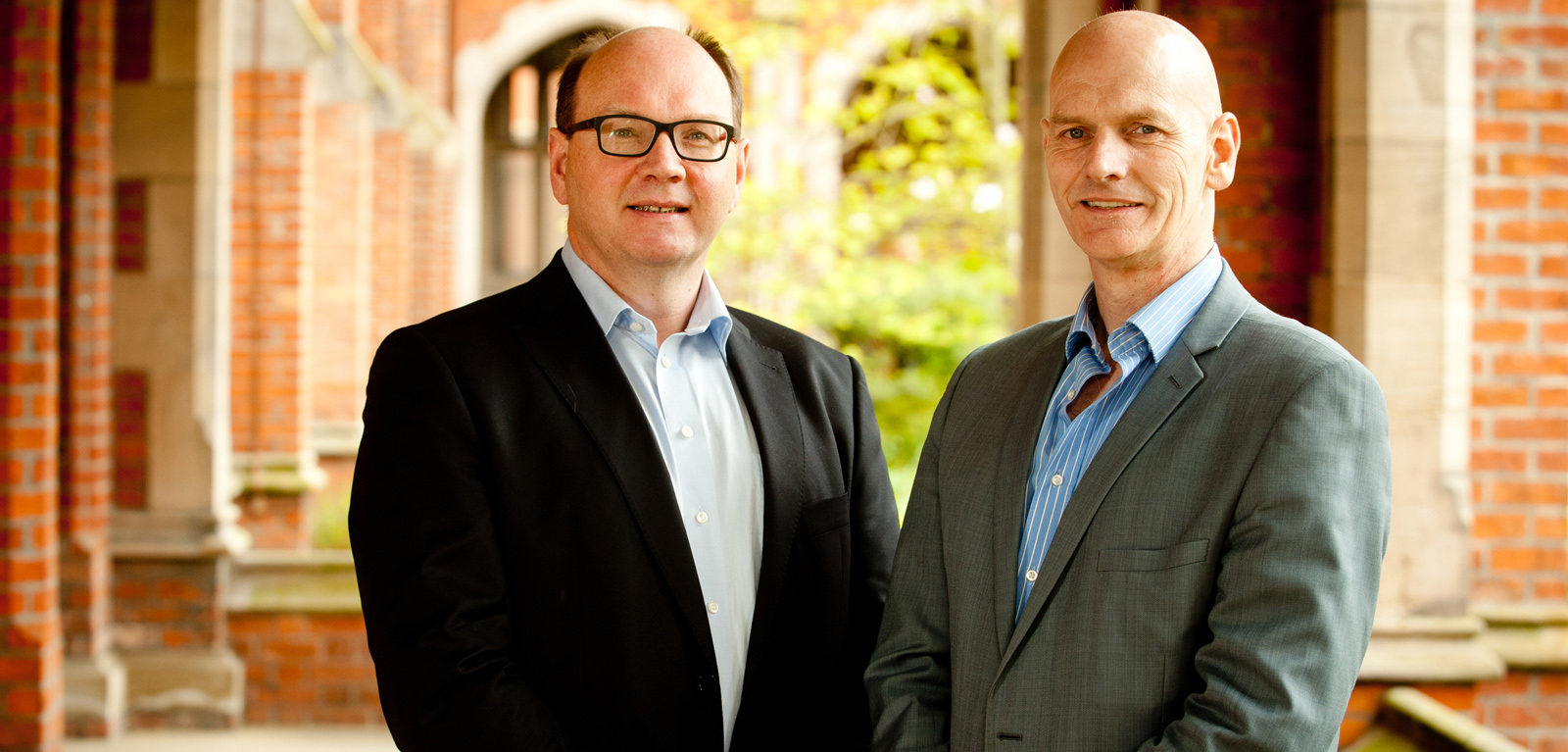 Queen's University's Institute for Global Food Security will play a key role in EIT Food, a new leading partnership which will tackle the global challenge of feeding the world's growing population, as well as enabling the partners to access up to €400 million in funding.
The Institute has secured the partnership through the European Institute of Innovation and Technology (EIT).
This has led to the formation of a new Knowledge and Innovation Community, EIT Food, a large scale public-private innovation partnership of 50 leading companies, universities, and scientific partners, covering the entire food value chain. The Institute will be a key participant in the FoodConnects consortium and will deal with major food issues affecting the world, including cutting back on food waste and coming up with healthier options for society.
Over the next seven years, the partners will invest close to €1200 million matched with up to €400 million, financed by EIT. The partnership, which is a major achievement for Queen's and the Institute, will contribute substantially towards economic growth across the agri-food sector. The news comes after Queen's unveiled the foundation stone for a new £39 million School of Biological Sciences earlier this year, which will house the Institute for Global Food Security.
Queen's Pro-Vice-Chancellor for Medicine, Health and Life Sciences, Professor Chris Elliott, said: "The role of Queen's University in this very large research and innovation award is going to be substantial to the University and to the entire Northern Ireland agri-food sector.
"This project will bring huge economic benefit to the whole agri-food industry within Northern Ireland, which already generates more than £5.5 billion in sales each year and is our biggest employer by far, with some 80,000 people working in the industry.
"Through the partnership we aim to tackle some of the global challenges of our age, including feeding the world's growing population and delivering a much healthier diet in Northern Ireland, across Europe and across the world - this is one of the biggest societal problems we face.
"Queen's is already renowned for our food safety programme, our traceability programme and also our world leading education programme. This partnership will reaffirm our global reputation for excellence in food security, education and research."
This large-scale initiative headquartered in Belgium is leveraged by five co-location centres. They are based in Leuven, Munich, Reading (UK, Ireland and Iceland), Warsaw and Madrid. EIT Food works with a large group of network partners and will be very active in Central and Eastern European countries, including Czech Republic, Hungary, Lithuania and Slovenia.

EIT Food is supported by the EIT, a body of the European Union.