Queen's researchers discover potential new way to better tailor treatments for early breast tumours
Leading researchers at Queen's University Belfast have discovered a potential new way to separate patients with the very earliest forms of breast cancer into risk groups and better tailor treatment to their needs.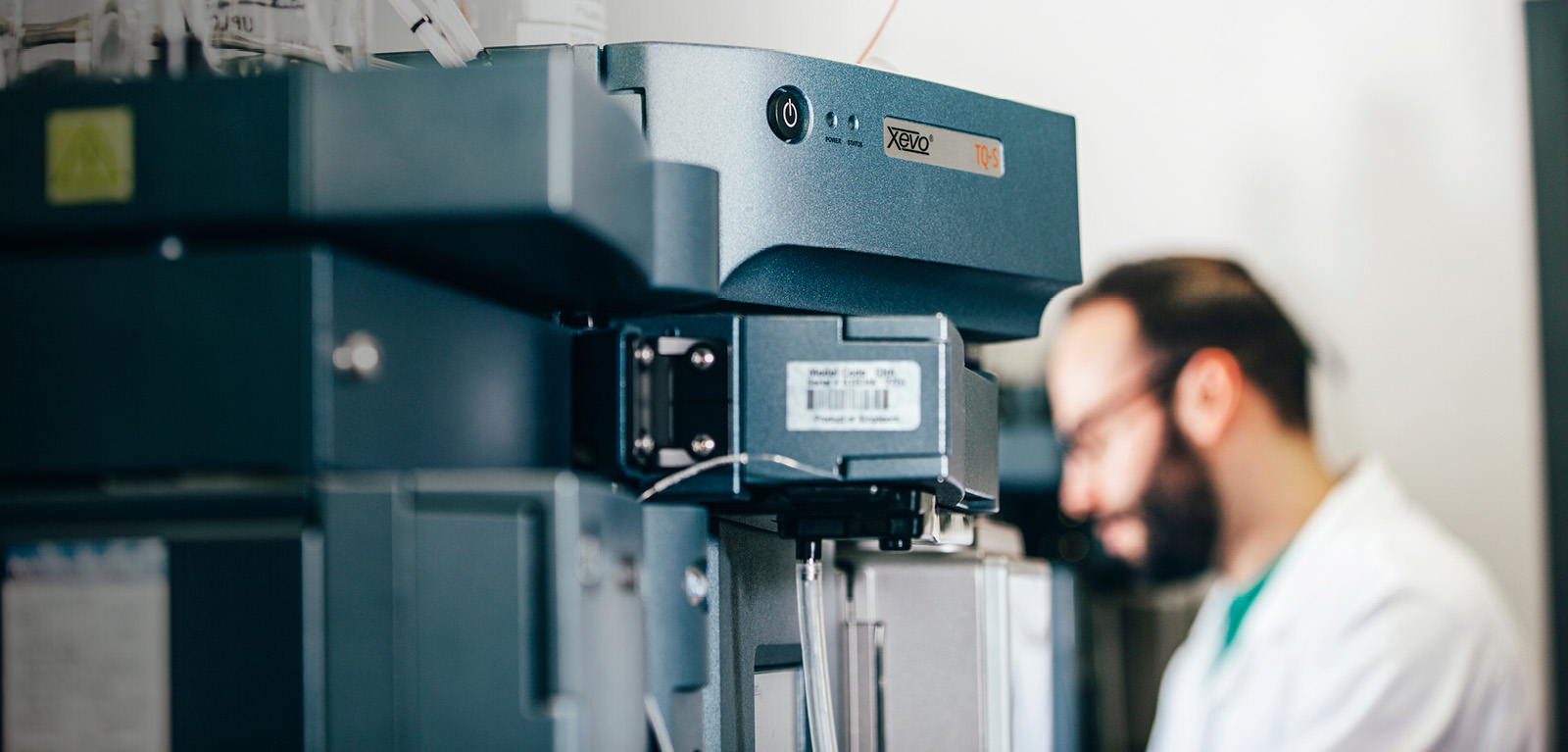 Dr Niamh Buckley – a Breast Cancer Now Scientific Fellow – and her team set out to find a way to predict the likelihood that a woman diagnosed with non-invasive breast cancer (DCIS) had also developed an initially undetected invasive form of the disease, or that they would go on to develop invasive cancer in the future – information that could enable doctors to personalise their treatment accordingly.
Ductal carcinoma in situ (DCIS), which is the most common form of non-invasive breast cancer, occurs when cancer cells have developed within the milk ducts but not yet broken out and spread into the surrounding breast tissue.
About 5,000 cases of DCIS are diagnosed every year in the UK, with 130 in Northern Ireland alone. It has been estimated that about half of DCIS tumours will progress into invasive breast cancer, but it is difficult to predict which cases are likely to do this.
Women with DCIS sometimes also develop early invasive cancers that are so small that they go undetected through the traditional diagnostic investigations (biopsy, ultrasound and mammogram). Dr Buckley's research has found that a range of biomarkers in their DCIS tumour could give patients (and their doctors) the option of knowing they were more likely to develop invasive disease – if they hadn't done so already – and therefore of being offered more intensive treatment.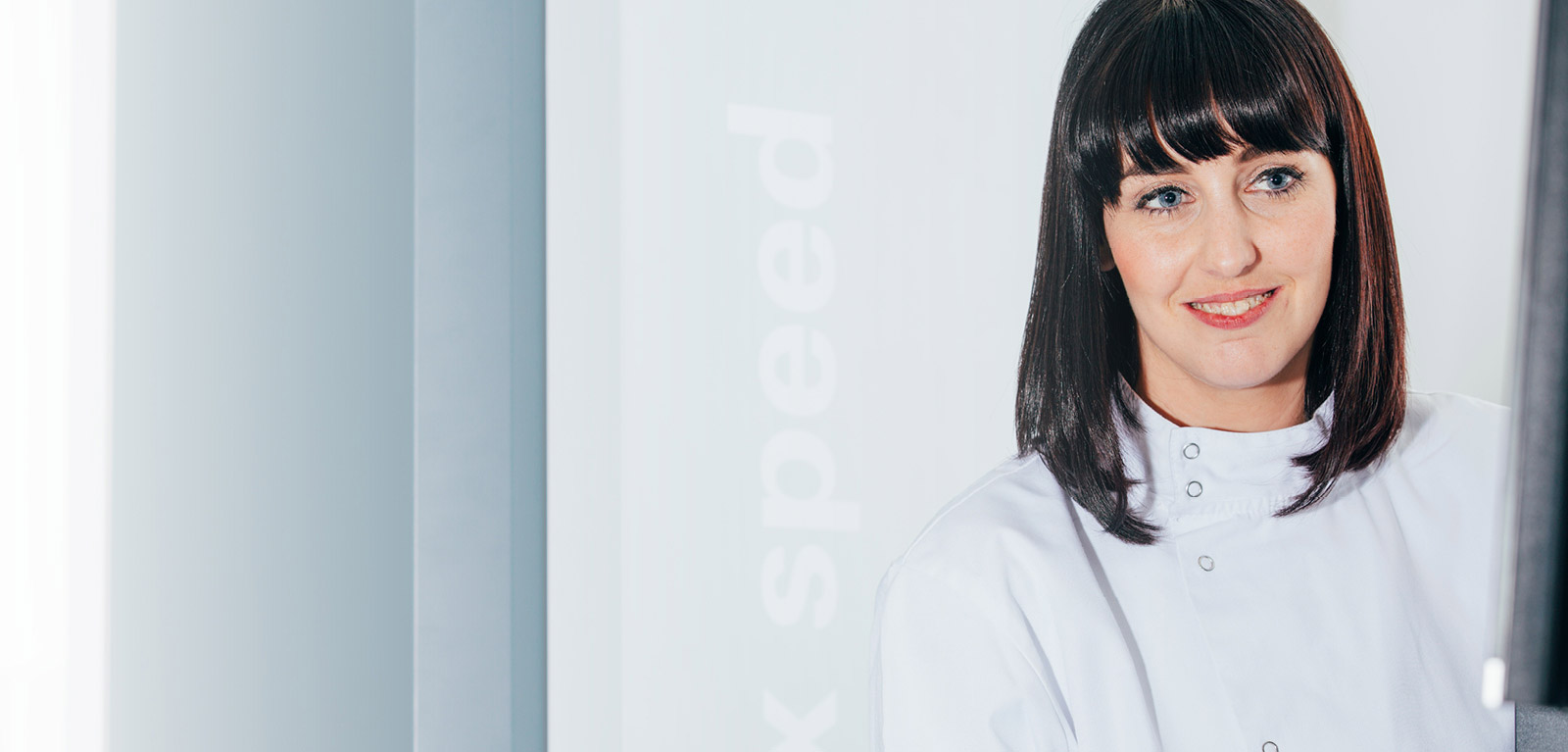 By the same token, while women at high risk of having co-existing invasive breast cancer could then receive more intensive treatment, those at lower risk could also elect to have more conservative treatment.
The biomarkers which showed the most promise for predicting which DCIS cases were linked to invasive disease were 'Ki67' and 'p53', with high levels in cancer cells indicating that these cells are multiplying rapidly.
The team also identified potential treatments which could be used to target the biomarkers they found to be significantly associated with invasive disease.
Of particular interest was that the levels of markers called HER2 and TOP2A were similar in both DCIS and co-existing invasive cases. Breast cancers that produce large amounts of HER2 can be treated with the drug Herceptin, and chemotherapy drugs called anthracyclines could be particularly effective against tumours that produce TOP2A. This means that if DCIS cases are found to produce either HER2 or TOP2A, Herceptin or anthracycline drugs could be used to treat not only the DCIS tumour, but also any co-existing invasive breast cancer.
The study, which has been published in Oncotarget, was funded by Cancer Research UK and was carried out at the Northern Ireland Molecular Pathology Laboratory at Queen's University Belfast under the guidance of Dr Buckley and Professor Manuel Salto-Tellez. Dr Buckley's research is supported by a Breast Cancer Now Scientific Fellowship, made possible by ASDA's Tickled Pink.
Dr Niamh Buckley, Breast Cancer Now Scientific Fellow at Queen's University Belfast, said:
"Increased knowledge of the molecular profile of non-invasive cancers can only serve to enhance our understanding of the disease and, in an era of personalised medicine, can only bring us closer to improving breast cancer care.Our findings require further validation through clinical trials but we believe that the use of biomarkers could pave the way to a significant improvement in the management of non-invasive breast cancer."
Dr Richard Berks, Senior Research Communications Officer at Breast Cancer Now, said:
"Whilst the screening programme has allowed for non-invasive cancers to be detected early and treated accordingly, we don't yet know which cases are likely to progress into invasive breast cancer or already have co-existing but undetected invasive disease. Research like Dr Buckley's is vital to developing our knowledge in this area.
"It's these type of studies that will feed in to the future development of a whole new generation of post-diagnosis testing that could tell a clinician exactly how to treat an individual patient to achieve the best possible outcome for them.
Launched in June 2015 with the ambition of stopping women dying from the disease by 2050, Breast Cancer Now is the UK's largest breast cancer charity, created by the merger of Breast Cancer Campaign and Breakthrough Breast Cancer.
Queen's research raising hopes of 'tailored' breast cancer treatment - Belfast Telegraph https://t.co/R4yyuHuGxg

— Cancer Research upda (@CancerReupdate) April 6, 2016
Claire Kelly
Communications
Media
Media inquiries to Claire Kelly, Communications Officer for Research, Queen's University Belfast on c.m.kelly@qub.ac.uk or 02890975391