Leading Oxford Academic delivered Frank Wright Memorial Lecture at Queen's
Professor Stathis Kalyvas recently delivered the Frank Wright Memorial lecture in the Council Chamber at Queen's University Belfast on the theme of 'Global Change and Civil Wars'.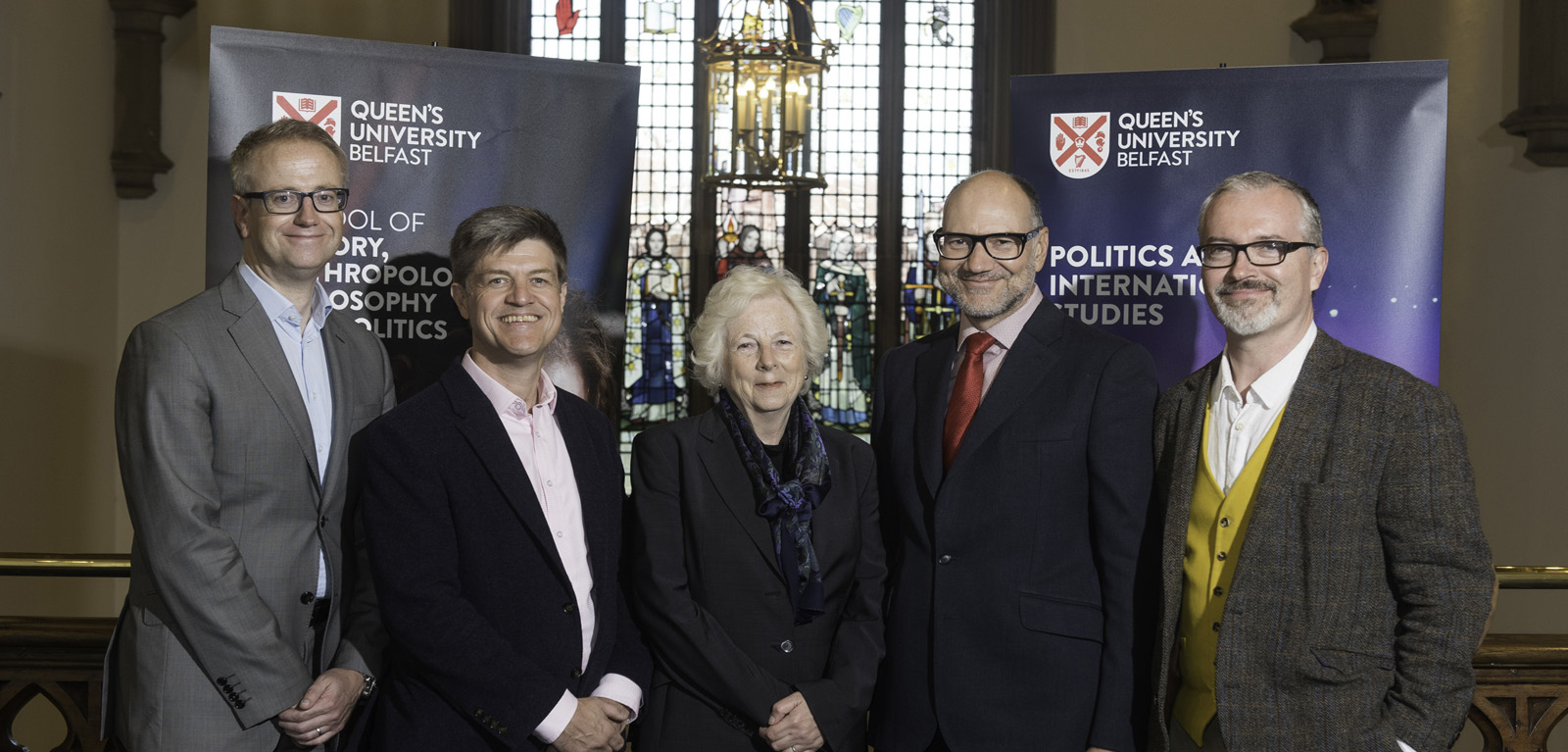 Professor Kalyvas is Gladstone Professor of Government at the Department of Politics and International Relations at the University of Oxford and Fellow of All Souls College. His research focuses on global trends in civil conflict and political violence, and the history and politics of Greece.
He is the author of The Rise of Christian Democracy in Europe (Cornell University Press, 1996), The Logic of Violence in Civil War (Cambridge University Press, 2006), Modern Greece: What Everyone Needs to Know (Oxford University Press, 2015), the co-editor of Order, Conflict, and Violence (Cambridge University Press, 2008) and the Oxford Handbook on Terrorism (Oxford University Press, 2019). Professor Kalyvas is also the author of over fifty scholarly articles in five languages, as well as several books and edited volumes in Greek.
The Frank Wright Memorial lecture was hosted by the School of History, Anthropology, Philosophy and Politics at Queen's.
Professor Frank Wright lectured in Politics at Queen's University Belfast from 1973 until his untimely death in February 1993, at which point he had just been seconded to the University of Limerick as their first Professor of Peace Studies. His influential work including Northern Ireland: a comparative analysis, explored the Northern Ireland conflict through parallels with other societies divided along ethnic lines, while his book Two lands, one soil, published in 1994, brought an important longer historical perspective to the Northern Ireland conflict.
ENDS...
Media
Media enquiries to Zara McBrearty at Queen's Communications Office on Tel: (028) 9097 3259 or email z.mcbrearty@qub.ac.uk