Queen's joins innovative partnership to develop future leaders in Big Data
Queen's has taken a major step forward in developing the future leaders who will use big data to drive improved healthcare and economic prosperity on the island of Ireland.
Researchers at Queen's will join colleagues in the Republic of Ireland in the newly established Science Foundation Ireland (SFI) Centre for Research Training in Genomics Data Science.
Led by the National University of Ireland Galway (NUIG) and involving partners in University College Dublin (UCD), Trinity College Dublin (TCD), the Royal College of Surgeons (RCSI), and University College Cork (UCC), the new centre will train the next generation of highly skilled genomics data scientists, who will harness the potential of genomics and data science to deliver improvements in healthcare and drive an innovation agenda for the economy
Speaking at the meeting of Universities Ireland held at Queen's, Professor Ian Greer, Vice-Chancellor and President of Queen's University Belfast, said: "Genomics, Artificial Intelligence and Big Data are key areas of strength at Queen's. This Centre for Research Training is a very important development and shows how a collaborative approach across the island of Ireland can deliver real innovation for our citizens. I am very excited about this research and training partnership which will develop future leaders in genomics data science and strengthen research links across the university, healthcare and industry sectors on the island of Ireland."
Commenting on the initiative, Professor Mark Ferguson, Director General of SFI and Chief Scientific Adviser to the Government of Ireland, said: "I am delighted that Queen's University Belfast is becoming a partner in the SFI Centre for Research Training in Genomics Data Science. This is one of six new SFI Centres for Research Training, established in collaboration with industry, providing post-doctoral training in the important field of data analytics and its application to business, health, agriculture etc. Through this new partnership, PhD students on the island of Ireland will able to participate in one of the best PhD student training programmes and employers will benefit from outstanding graduates."
Professor Mark Lawler, Chair in Translational Cancer Genomics at Queen's and Associate Director Health Data Research Wales Northern Ireland, is the Queen's lead for the SFI Centre for Research Training. Professor Lawler added: "Working together with our partners in the Republic of Ireland provides the opportunity for us to harness our complimentary skills to make the island of Ireland an international hub for genomics data science. Engaging with the SFI CRT in Genomics Data Science represents a significant opportunity for Queen's to participate in a world-leading research training initiative, enabling both academic and industry partnerships and providing an unrivalled opportunity to drive an all-island alliance in data science and data analytics that will have international visibility and impact.
Professor Cathal Seoighe, Stokes Professor of Bioinformatics, National University of Ireland Galway and Director of the SFI Centre for Research Training in Genomics Data Science, said: "We are delighted that Queen's has joined us. This programme brings together key leaders from across the island of Ireland and provides the opportunity to harness the potential of genomics and data science so that large and complex datasets can be distilled into actionable insights and tangible outputs. The vision is to deliver transformative impact so that Ireland is globally recognised as the place to do genomics data science."
Featured Expert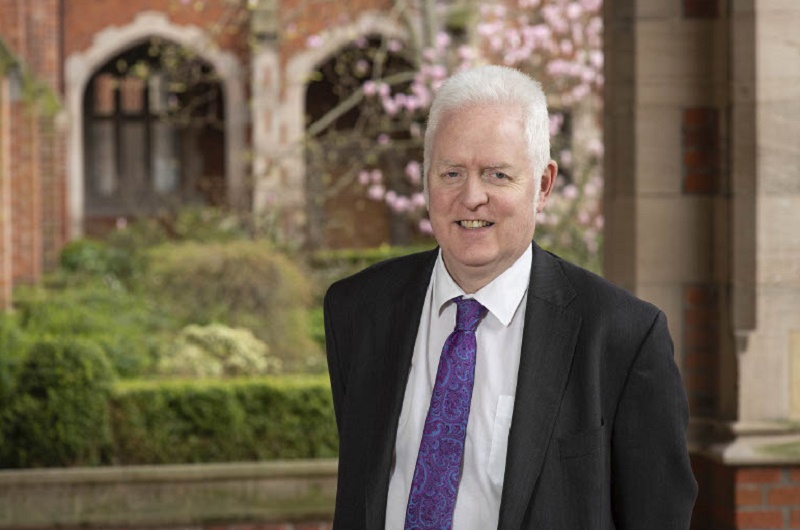 ASSOCIATE PRO-VICE-CHANCELLOR AND PROFESSOR OF DIGITAL HEALTH, CHAIR IN TRANSLATIONAL CANCER GENOMICS
The Patrick G Johnston Centre for Cancer Research
Media
Communications Officer, comms.officer@qub.ac.uk 028 9097 5292.