Graduation Success for mum Emma
Emma Shaw will today (Thursday 30 July) celebrate graduate with a 2:1 BA (Hons) in International Politics and Conflict studies from the School of History, Anthropology, Philosophy and Politics at Queen's University Belfast.
Emma, aged 39 and from East Belfast is mum to Ben (aged 20) and Summer (aged 13), decided to return to education at the age of 35 having went straight into work after leaving secondary school. Emma said: "I left school at 16 with just my GCSE's and adamant that I didn't need a degree for my career. I was keen to get out into the world of work, but as I got older I regretted not going to university.
"At first it was mainly to do with career progression. I had climbed as far as I could without having a degree in the health service so I then moved into sales. I was made redundant twice in a row and separated from my partner, so it was at that time I decided I was going to do something for me and return to education. I didn't have my A-levels so I took an access course through Belfast Metropolitan College and then progressed to Queen's."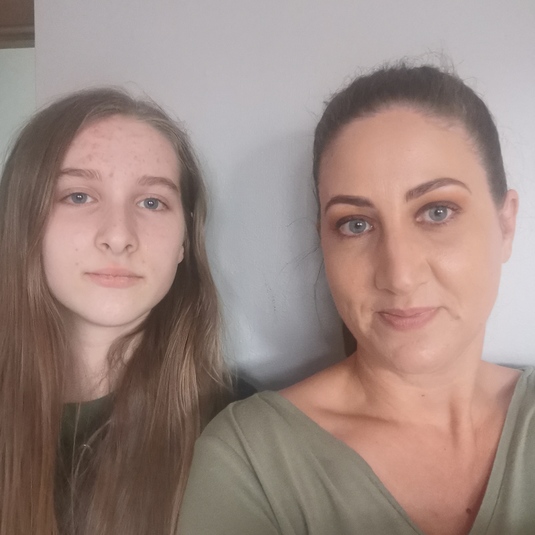 During her studies Emma got involved in the Queen's community through the Students' Union (SU), various volunteering roles and even media interviews. She commented: "I have had so many fantastic experiences at Queen's but I think that being involved in the SU and working as an intern for the Partnership Project, standing as AHSS Faculty Rep, and School Rep would be some of my highlights.
"The staff and academics within my school and faculty have been amazing. If you had any issues you could speak with the staff in the office or your personal tutor. Everyone was always willing to listen and give guidance. Professor John Barry was my supervisor for my internship and encouraged me take to take a research idea I had and do it as my final project. I felt so accomplished that I was able to turn my research idea into a piece of strong academic work.
"As a mature student the dynamics of university is different and I wasn't really interested in going on pub crawls, so the social aspect can be quite different as I had other priorities. However, younger students were keen to listen to my advice or the different life experiences that I had."
Giving advice to any parent thinking about returning to higher education, Emma said: "It's a lot of work but it really is worth it. Identify all the help that you are entitled to, both financially and emotionally. One of the best things that I did that I feel really kept me on track was that I kept in touch with the other mature students from my access course who came to Queen's too, even though we were at different schools. Having this support really kept me going, having other students of my age group to run ideas and experiences past kept me motivated and sane."
Emma will celebrate her virtual graduation at home with her family before moving to the USA to study her Master's degree in Education Policy and Planning at the University of Texas. She said: "I am beyond thrilled to graduating with a 2:1, it was a target that I had set for myself. I was also awarded a prize from my School for the most improved performance. To have been able to have achieved it all whilst being a single mum and active within my community I am incredibly proud.
"I was successful in securing a George Moore Scholarship, which is managed by The Ireland Funds, and will be starting a two-year Master's in August. Myself and my daughter, Summer, will be moving to Austin and we are really looking forward to the adventure."
ENDS…
Media
For media enquiries, please contact the Communications Office, 028 9097 3091 comms.office@qub.ac.uk