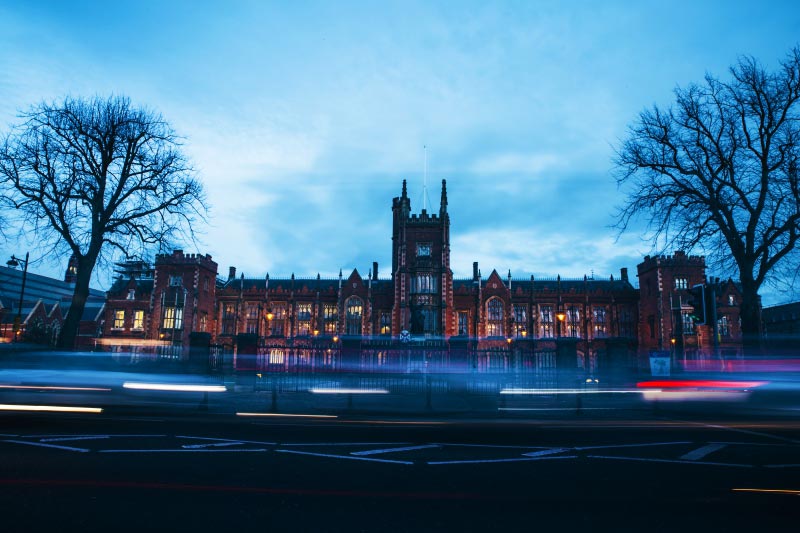 Contacts and guidance
MEDIA RELATIONS
Providing a service for journalists from the print, broadcast and online media seeking information, comment or guidance on all aspects of the University's work and activity. Queen's University Belfast has an in-house Globelynx camera for TV interviews. To arrange an interview, please contact comms.office@qub.ac.uk and then make a booking at www.globelynx.com. At Queen's, you will find experts in food security, healthcare, politics, peace studies, cyber security, technology, human rights, astrophysics, Brexit - and much more. There is a full list of experts at www.qub.ac.uk/News/find-an-expert/ which is updated regularly.
Get in touch
The office is staffed from Monday to Friday, 9.00am to 5.00pm. Please note, all staff are currently working from home. Please call +44 (0)28 9097 3091 to speak to a member of the team.
An out-of-hours contact service for urgent media inquiries is also in operation. Please call +44 (0)28 9097 3091 for details of the on-call press officer.