Professor Tony Gallagher
Professor
School of Social Sciences, Education and Social Work (SSESW), The Senator George J Mitchell Institute for Global Peace, Security and Justice
Professor Gallagher's development of the shared education programme to create trust and friendship in divided societies is having an impact worldwide.
Professor Gallagher is considered one of the world's leading academic experts on the role of education in divided societies.
Tony Gallagher has worked for over 15 years on shared education, which involves collaboration between schools from different communities in divided societies aimed at promoting social cohesion and school improvement. He currently works on projects in Northern Ireland (involving Protestant, Catholic and Integrated schools), Israel (involving Jewish and Arab schools) and Los Angeles (involving Public, Charter and Private schools). This is part of a career-long focus of work on the role of education in divided societies, including work on minority rights, equality policy, and the role of education in ethnic conflict. He has also led work on the impact of differentiated education systems.
Specific research activities have focused on the pupils' and teachers' experience of collaboration, the development of network solutions to education problems, social network analysis as a way of analysing educational change, collaborative leadership, sustainable change in education, and the policy-practice nexus in education. The objective of the research activity is to inform education policy and practice in jurisdictions where the structural arrangements for education reflect wider social and ethnic divisions in society
Tony Gallagher works with the Council of Europe and the International Consortium for Higher Education, Civic Responsibility and Democracy on the civic and democratic role of higher education.
Field
Education
Areas of Expertise
Education, education in divided societies, shared education
Media Experience
Professor Gallagher is an experienced media commentator and has conducted many media interviews.
Notable coverage
Video
Associated Research Centres / Projects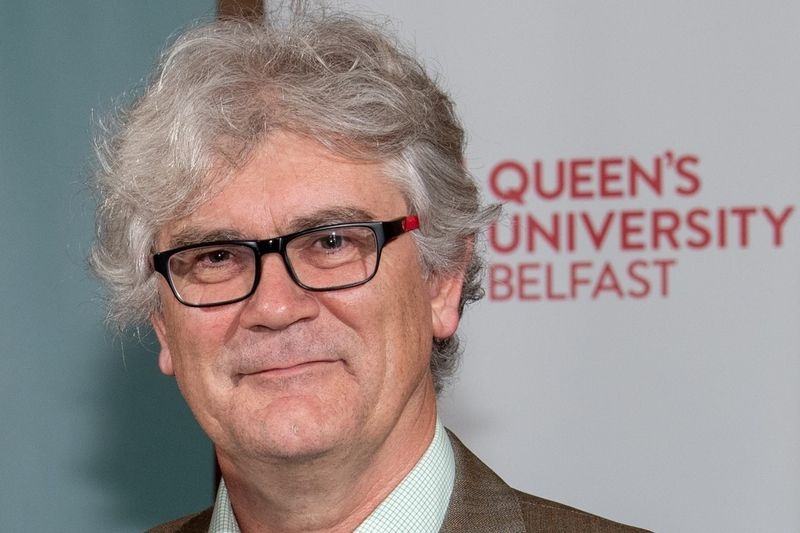 Contact Information
For more information or to book an interview, email comms.office@qub.ac.uk
Academic Profile
Related Experts