Government publishes R&D People and Culture Strategy
The UK Government published a dedicated R&D People and Culture Strategy in July 2021.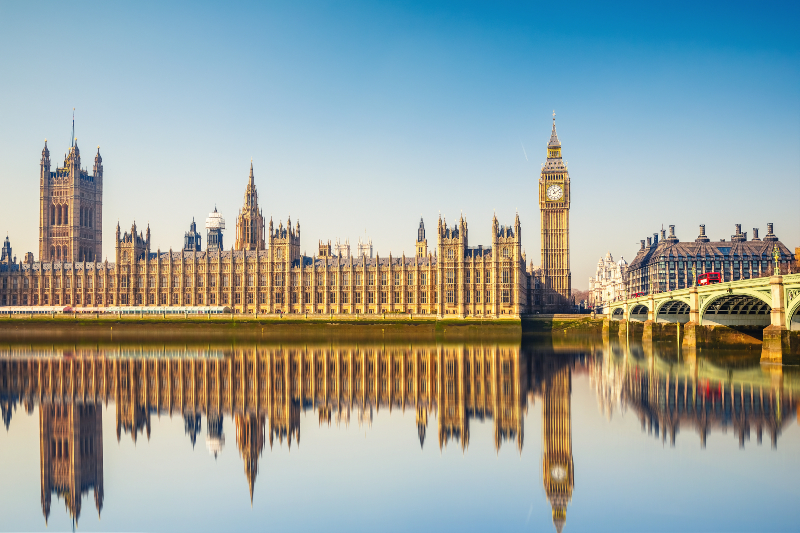 The UK Government published a new R&D People & Culture Strategy on 22 July 2021 following commitments made in the UK R&D Roadmap (July 2020) to address issues and challenges raised with the current research culture in the UK.
The Strategy's main themes and commitments are broadly as expected, largely building upon research, reports and campaigns led by funders and universities in recent years. It seeks to deliver a more inclusive, welcoming and flexible R&D ecosystem, capable of attracting and retaining the most promising talent, nationally and internationally. Some of the more notable announcements include:
A new 'Good Practice Exchange' to develop, test and evaluate new ways of working

Development of a 'New Deal' for PGR students, to be led by UKRI

Support for flexible training schemes to encourage cross-sector mobility and collaboration

Reviews of expert peer review, below FEC grant funding, and the UK's offer to global talent, in addition to ongoing reviews of bureaucracy and research assessment
While the publication of the Strategy is a positive development for research culture in the UK, some of the actions and commitments are loosely defined and further clarity will be required on precise implementation plans, e.g. around diversity and inclusion, bullying and harassment. There is also some repetition of themes under the three priority areas, e.g. between 'people' and 'talent'.
Queen's is well-positioned here, with its Research Culture Action Plan and Engaged Research Action Plan already addressing many of these issues through targeted actions at an institutional-level. In fact, Queen's is name-checked in the introductory paragraphs along with Glasgow and Cambridge for its work thus far in developing a dedicated research culture strategy.
The Strategy is structured around three priority areas - People, Culture, & Talent. A short summary of the key themes, actions and commitments is set out below. In addition to this, the Strategy also commits to:
Establishing an annual cross-sector survey of the R&D workforce

Commitment to gather greater insights from industry on the R&D workforce

Commitment to publish evidence on international mobility

Commitment to enhance ability to forecast R&D workforce supply and demand
Pillar 1 - People
There will be significant global demand in the coming years for highly-skilled talent in R&D roles. The UK estimates it will need at least an additional 150,000 people by 2030 to sustain the UK's 2.4% GERD target. This will require greater diversity in the system and more attractive talent/funding offer.
Existing careers in R&D careers are perceived as inflexible, preventing the flow of people and ideas across sectors and disciplines. Research assessment and incentive frameworks (nationally and institutionally) help set the culture, and need to be more flexible, with reduced bureaucracy.
There are gaps in the quality of leadership in research, at all levels, arising as a result of individuals being promoted on basis of research success/expertise rather than management capabilities.
Actions and commitments under this pillar include:
Development of a 'New Deal' for PGR students, led by UKRI

Reviews of expert peer review and the impact of funding grants below full economic cost

A review of youth engagement to promote R&I careers

A 'Young Academy' to be led by the National Academies

More opportunities for ECRs to influence how science is led

An interdisciplinary research forum for ECRs

Cross-sector and cross-disciplinary mobility through e.g. training programmes

Commitment to embed leadership and management in funding programmes

Review of the impact of short-term contracts (longer-term commitment)
Pillar 2 - Culture
The sector needs to be more inclusive and ensure that everyone's contributions are valued - gaps in diversity and inclusion have narrowed in recent years but faster progress is required.
Research culture is driven by a complex and bureaucratic array of assessment frameworks, concordats, accreditation schemes etc. These need to be streamlined and simplified to ensure they effectively incentivise positive research cultures that reward the breadth of contributions to research - not just research outputs but also, for example, knowledge exchange.
Bullying and harrassment is still a key concern for the sector, and reporting systems are under-utilised due to various factors such as fear of repercussions; this needs to be addressed by tackling the issue at root and formal frameworks with remedial actions built in.
Large sections of the public feel disengaged from R&D, which prevents an open research culture that everyone can participate in. More proactive engagement with communities is required.
Actions and commitments under this pillar include:
New 'Good Practice Exchange' to be launched as a testbed for new ideas and approaches

Encourage adoption of the 'Resume for Researchers' Narrative CV model

Adopt sector-wide definitions and guidelines for bullying and harrassment

"Ambitious new approach" to public engagement, with pilot experimental methods

Support for the 'Tickell' review of research bureaucracy and the Research England-led Future Research Assessment Programme, and sector efforts to embed open science

Review of existing concordats and accreditations (longer-term commitment)
Pillar 3 - Talent
In the coming years, there will be increased demand for high-skilled workers, who may be less reluctant to move, following the pandemic. The UK needs to be well-positioned to offer the best conditions to that talent.
Part of this will involve the UK renewing its position as a collaborator of choice for countries across the world, particularly in the post-Brexit context, and ensuring routes are in place to facilitate inward and outward mobility for those in R&D.
There are particular challenges for PGRs and postdoctoral researchers, for example due to funding and career precarity issues.
Actions and commitments under this pillar include:
Working with UKRI and the National Academies, a review of the UK funding offer to globally mobile talent, to retain, attract and support the very best researchers, innovators and their teams, opening opportunities for talented people to pursue ambitious, long-term goals in the UK.

Work with the Office for Talent to launch an online service to attract highly skilled, international talent, providing key information on the UK offer and making it easier to come to the UK.

Reforms to high-skilled migration routes to attract top talent and strengthen evidence base on barriers to the above.