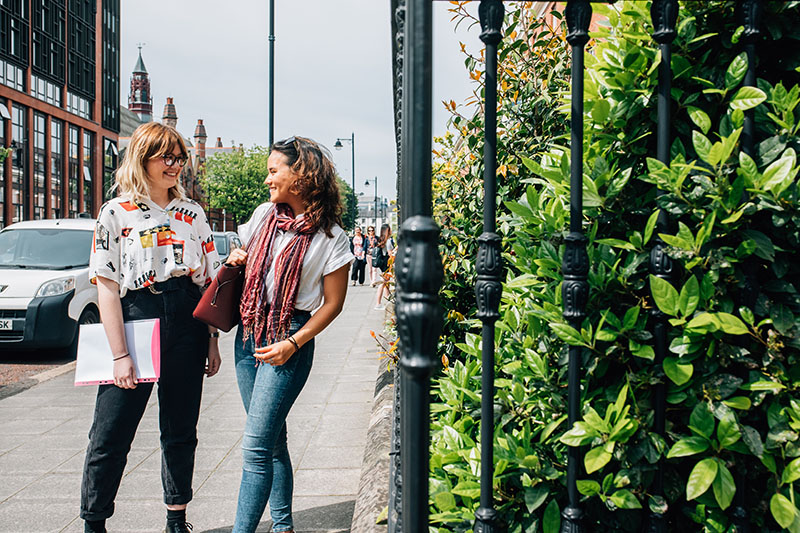 Ireland's Oxbridge
Described by The Sunday Times as 'Ireland's Oxbridge', the quality of teaching is recognised as being of the highest standard.
Our students are taught by academics passionate about the latest discoveries in their fields. Informed by exceptional teaching, all of our degree programmes come with a promise to produce world-class graduates.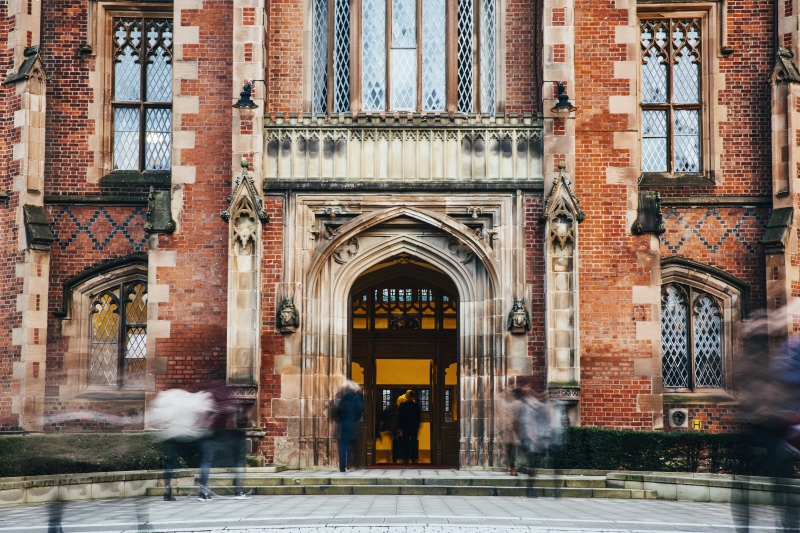 THE RUSSELL GROUP
Queen's is a member of the Russell Group, an independent body of 24 top-ranking, research-led UK universities.
This marks Queen's as one of the most exceptional teaching universities in the country, alongside heavyweights such as Oxford, Cambridge, and Imperial College London.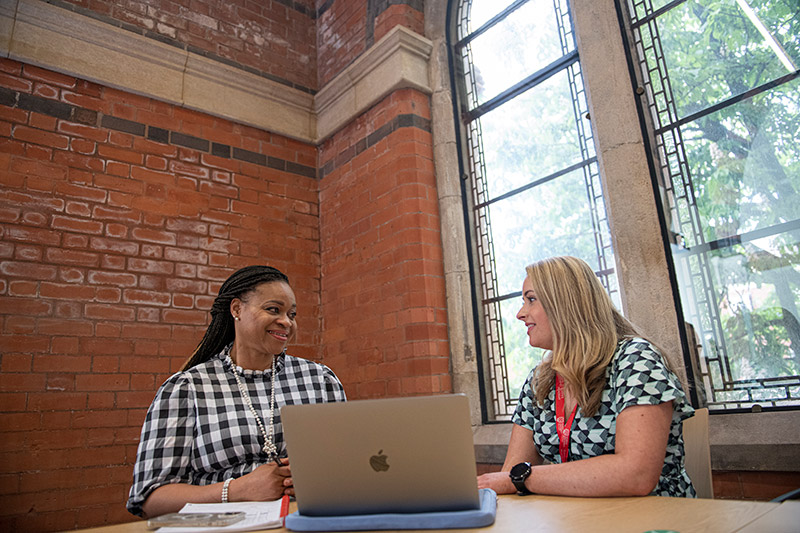 OUR TEACHING METHODS
We strive to enhance our students' learning experience
and to ensure all our students feel fully engaged. In lectures debate and discussion are actively encouraged. Our teaching is informed by our research, which is of national and international standing. This means we constantly push the boundaries, introducing new ways of thinking into our teaching and assessment.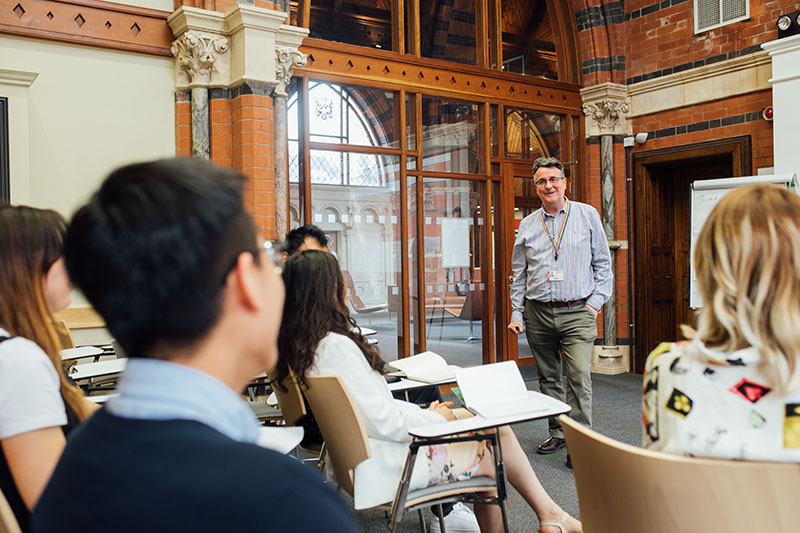 THE LATEST TECHNOLOGY
We use the latest technology to support learning throughout the University.
We have embraced the latest equipment and tools to deliver on our promise of value to students while maintaining traditional teaching models. You can access lectures over the Internet, or download them to your mobile or tablet. Our flexible teaching areas accommodate a wide range of teaching and learning styles.
Campus and facilities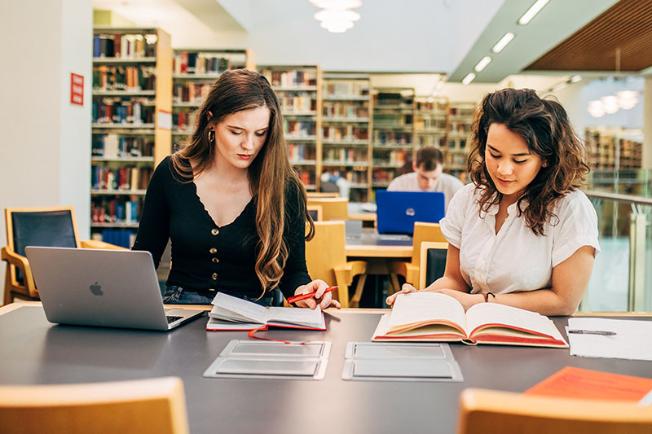 The McClay Library
Designed for the 21st century
The award-winning McClay Library has been designed for the 21st century, encompassing striking open plan architecture with the very latest in educational technology. It gives students a quiet, private environment when they need but also the chance to learn and embrace a raft of skills in preparation for the workplace.
What it offers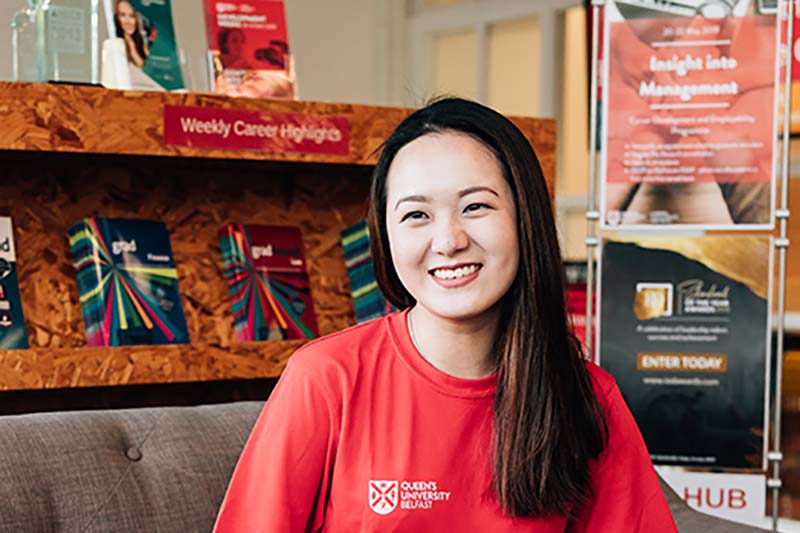 YOUR FUTURE
EMPLOYABILITY
We are dedicated to helping each of our graduates think of life after Queen's, and gain practical experience during their time with us. This is why many of our degree programmes feature a year in industry either locally or abroad. Our students benefit from the links we have built up with some of the country's biggest employers.
Your future career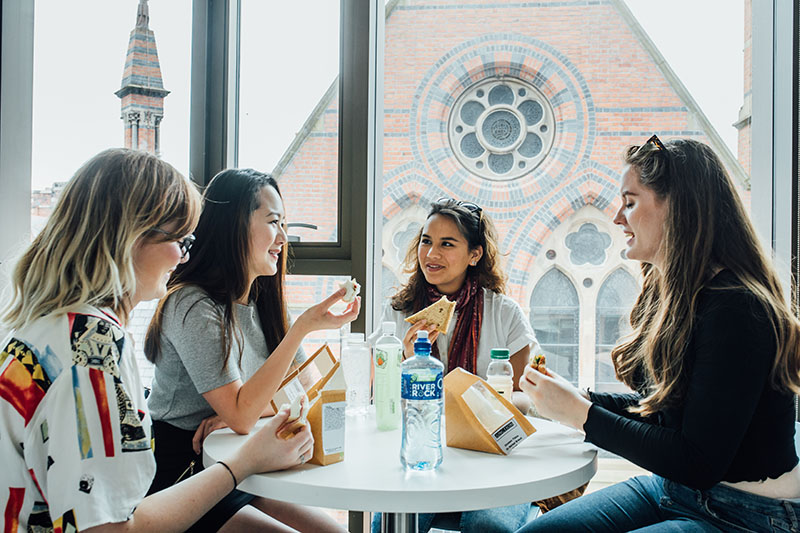 Studying at Queen's
We're a global university
Over 25,000 students live and study at Queen's. Of those, more than 3,900 are from over 90 countries; including Malaysia, China, India, the Middle East and the United States. 16% of the Queen's student population are international students (Queen's Planning Office, 2023).
Find out more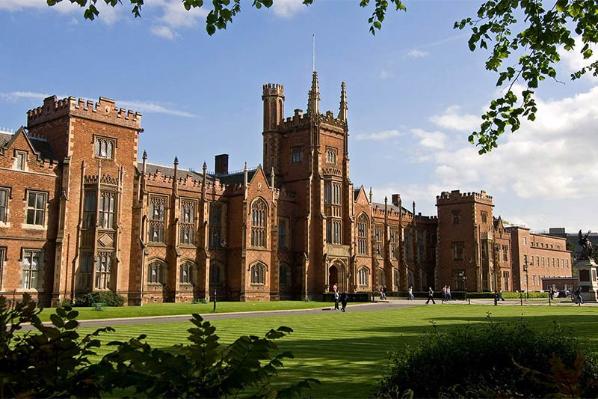 Queen's historic campus is surrounding by a buzzing, diverse community, making it the ideal set-up for students from across the world. Complete University Guide
2024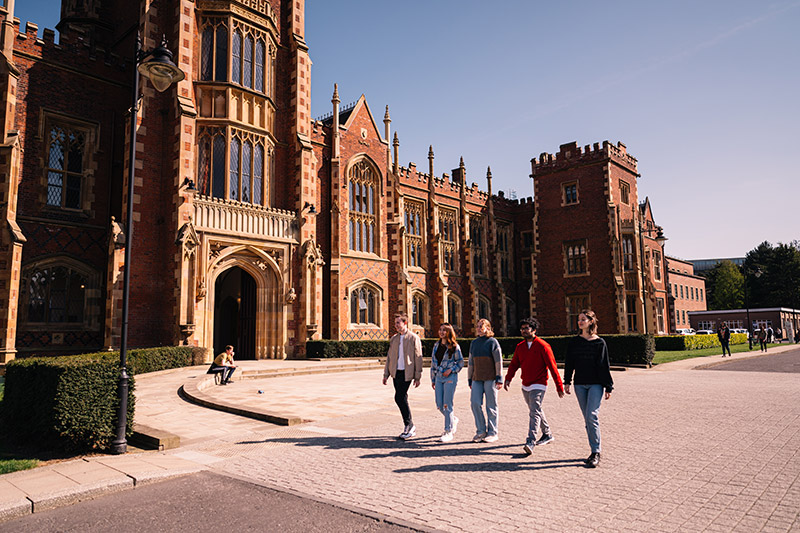 Other Routes to University
Study a foundation degree or other higher education qualification at one of Northern Ireland's six further education colleges then progress to complete your degree at Queen's University or other local institutions, or enter full time employment.
Find out how we can help you enter university, with hundreds of course options across Northern Ireland.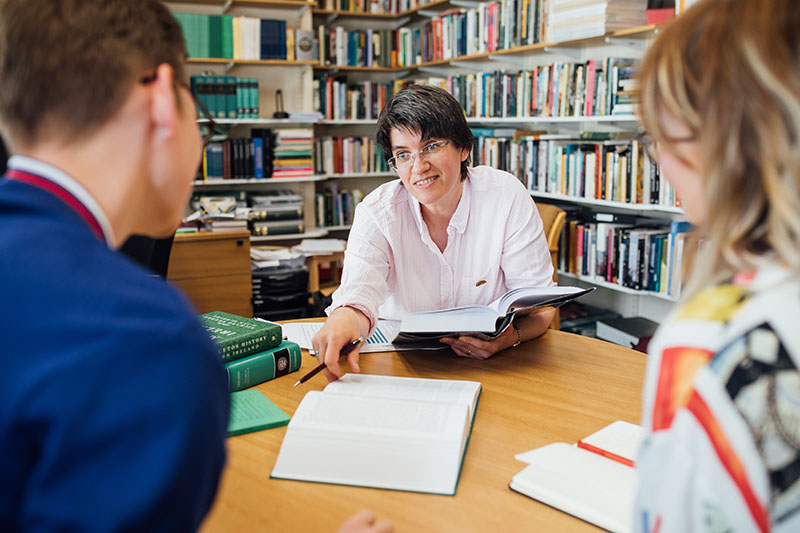 Research that informs teaching
The Research Excellence Framework 2021
A UK-wide research assessment of higher education institutions, REF confirmed that 99 per cent of the University's research is world-class or internationally leading.
More about REF results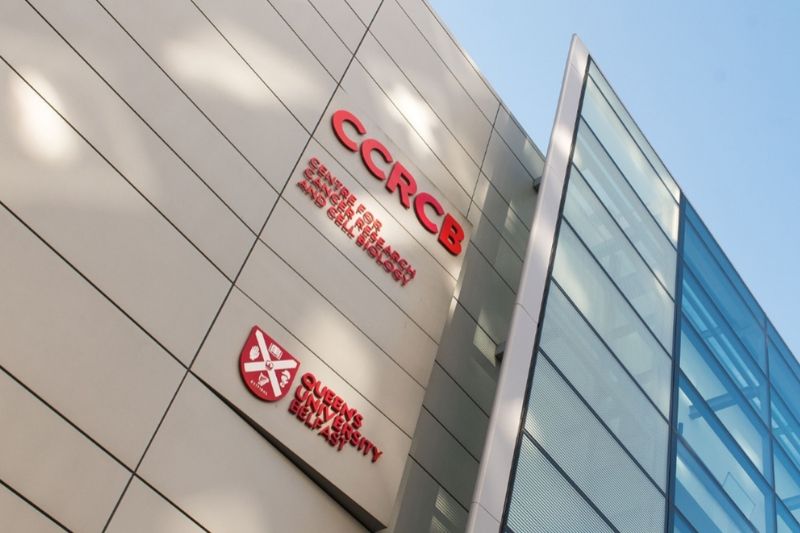 WHY I CHOSE QUEEN'S
"I chose Queen's because of the sheer amount of research happening at The Patrick G Johnston Centre for Cancer Research.
This up-to-the-minute research informs our lectures, and we then have a chance to apply what we've learned in a real-world setting through hospital-based teaching.
Doctors nowadays are more than just doctors, they are clinical researchers, too. I gained valuable insight into the biomedical research at the Centre as part of a summer studentship. This gave me the opportunity to interact daily with leading researchers and scientists in the labs who were happy to give their time to teach and guide me.
It was inspiring to be in an environment where medical breakthroughs are made literally every week. I now feel confident that I would like to have a research aspect to my daily clinical life. I want to be a part of the upcoming generation of medical researchers making a difference in the world."
Tejas Harita
Bachelor of Medicine undergraduate