Welcome to Queen's
We're a university that prioritises academic excellence and is dedicated to helping you discover your potential and stand out in the competitive global job market.
Explore life at Queen's and our large range of programmes on offer through our webinars and online events.
Take a virtual campus tour, or ask us all you need to know about studying here.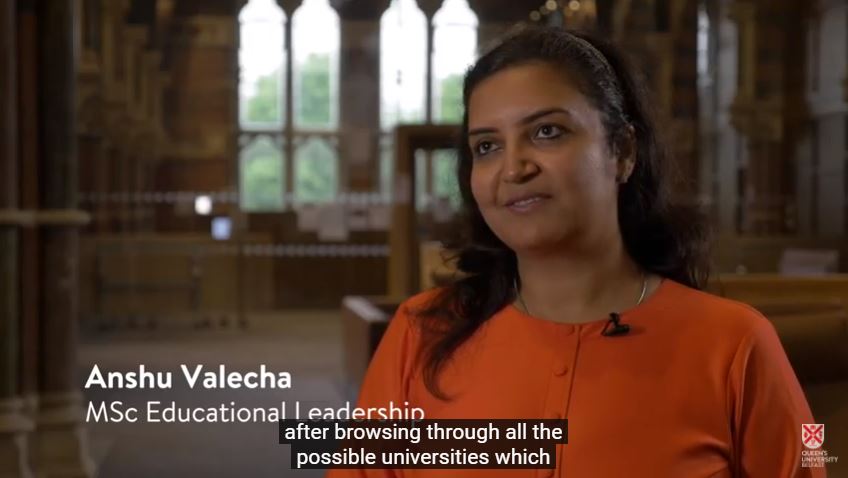 WHY CHOOSE QUEEN'S
International Scholarships
Over £1.5 million in international scholarships available. These range between £2,000 and £3,000 off first year tuition fees, depending on programme of study.
Enabling your future career
With opportunities for work placements, and industry tailored programmes, 94.4% of Queen's graduates are in employment or further study six months after graduation (Higher Education Statistics Agency).
Top 50 universities in the world
We are ranked in the top 50 universities in the world according to Times Higher Education Impact Rankings 2021.
Tour our stunning campus
At Queen's you'll have access to facilities that bring your course to life. We've invested over £700 million to keep our constantly evolving campus future ready.
From the state of the art McClay Library, to the cutting edge Computer Science Building, and purpose built School of Law, including a Moot Court Room, we've transformed our historic campus into an innovative learning environment.
Explore Virtual Tour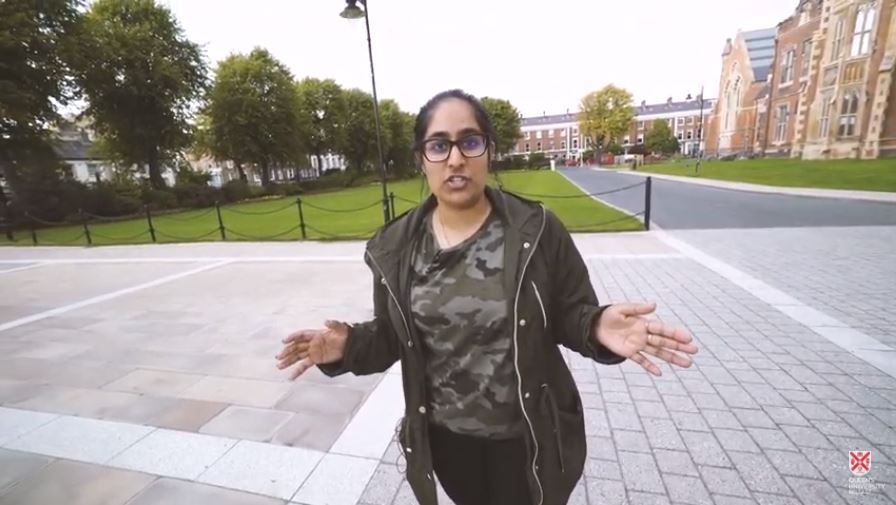 Explore our campus facilities and services
Life at Queen's
Friendly, affordable and safe, your student journey begins in Belfast, the vibrant capital city of Northern Ireland.
Queen's is just 15 minutes' walk from the city centre where there is a buzzing arts, social and sporting scene, all within reach of some of the most stunning coastlines and breath-taking landscapes in the world.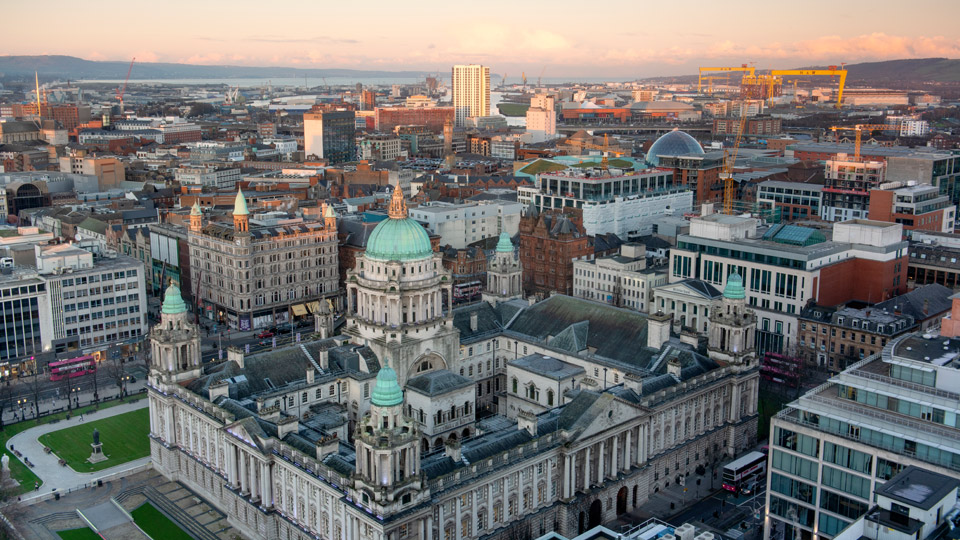 How expensive is it and how do I get there?
Northern Ireland has the lowest cost of student living in the UK, so you'll pay less for rent, travel and going out.
1 hour
Flight time from London
Guide to city life
Student Life
Students at Queen's get the best of both worlds - a safe and easy to navigate campus with the wider city of Belfast nearby. We're famed for our warm welcome and there's a strong support network and sense of community on campus.
Popular clubs include:
Read more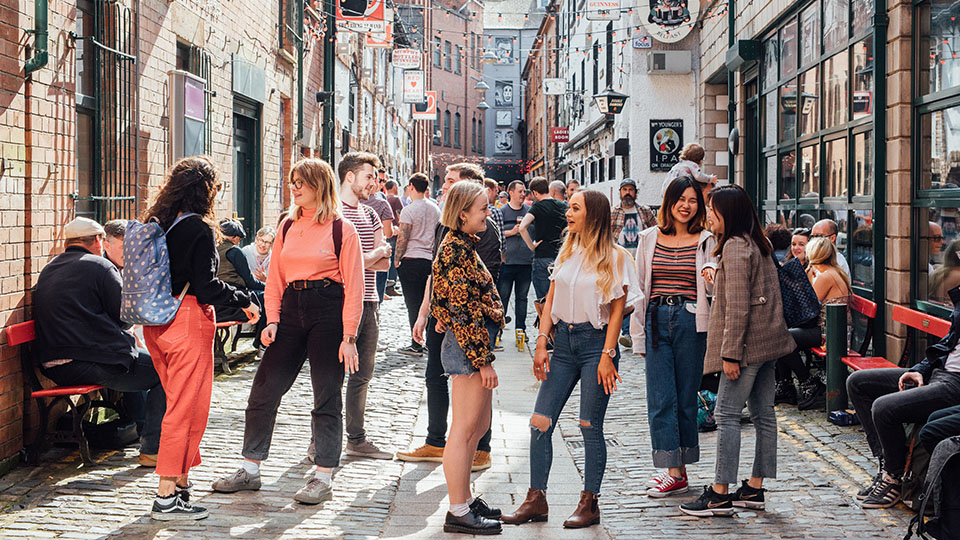 "Three things helped me decide I wanted to study at Queen's for my Master's. It's a world-class, prestigious university, with a rich selection of programmes in my field, and it's located in a beautiful, safe and affordable city. I cannot emphasise how welcoming the city of Belfast has been from the moment I arrived at Elms. Belfast is very safe for you to roam around anywhere, even at night." Maisha Mitthi Hossain, MA English - Creative Writing, from Bangladesh
Contact Us
If you have any questions or would like guidance about studying at Queen's, the team is here to help you.
We offer prospective students the chance to book a 1-1 information session with our team in which we can provide you with an introduction to the University and answer any questions you may have.
Email: international@qub.ac.uk Telephone: +44 (0)28 9097 5088
Information for you
Keep Updated
Join our mailing list to receive information directly related to your subject interests and details of any upcoming events for students in your area.