Welcome to Queen's
Explore life at Queen's and our programmes on offer through our webinars and online events.
Hear from students, watch subject talks and explore accommodation and life in Northern Ireland, UK. Take a virtual campus tour or ask us all you need to know about studying here.
Upcoming webinars and events
Our live webinars are for students who are thinking of applying to or studying at Queen's.
Past subject webinars
We have run a range of programme webinars. Hear from course directors and lecturers on course content, learning and teaching, and career destinations.
Tour our stunning campus
At Queen's you'll have access to facilities that bring your course to life. We've invested over £700 million to keep our constantly evolving campus future ready.
From the state of the art McClay Library, to the cutting edge Computer Science Building, and purpose built School of Law, including a Moot Court Room, we've transformed our historic campus into an innovative learning environment.
Explore Virtual Tour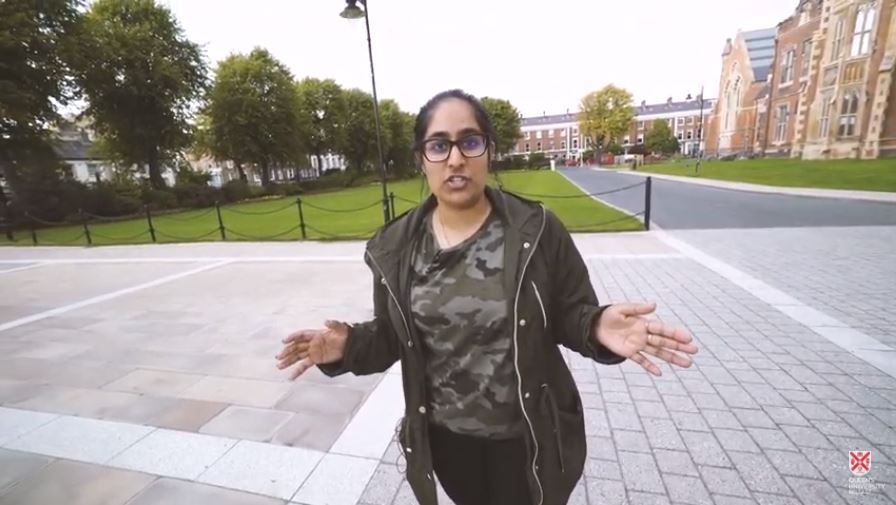 Take a tour of our campus
Accommodation
Guaranteed accommodation to first year students. Tour state-of-the art rooms in the city centre virtually, check out accommodation options in more detail and get excited about where you want to live.
All our accommodation is just 15 minutes walk from campus, either located in the city centre or in our dedicated student village.
View rooms and prices
Contact Us
Ask us a question or connect with your market or country contact.
Useful links
Keep Updated
Join our mailing list to receive information directly related to your subject interests and details of any upcoming events for students in your area.