A warm Queen's welcome for the latest visiting students from the USA
Traditional 'study abroad' has returned to Queen's this month with colleagues across the University working closely with two US strategic partners who are sending major cohorts to Belfast during this academic year.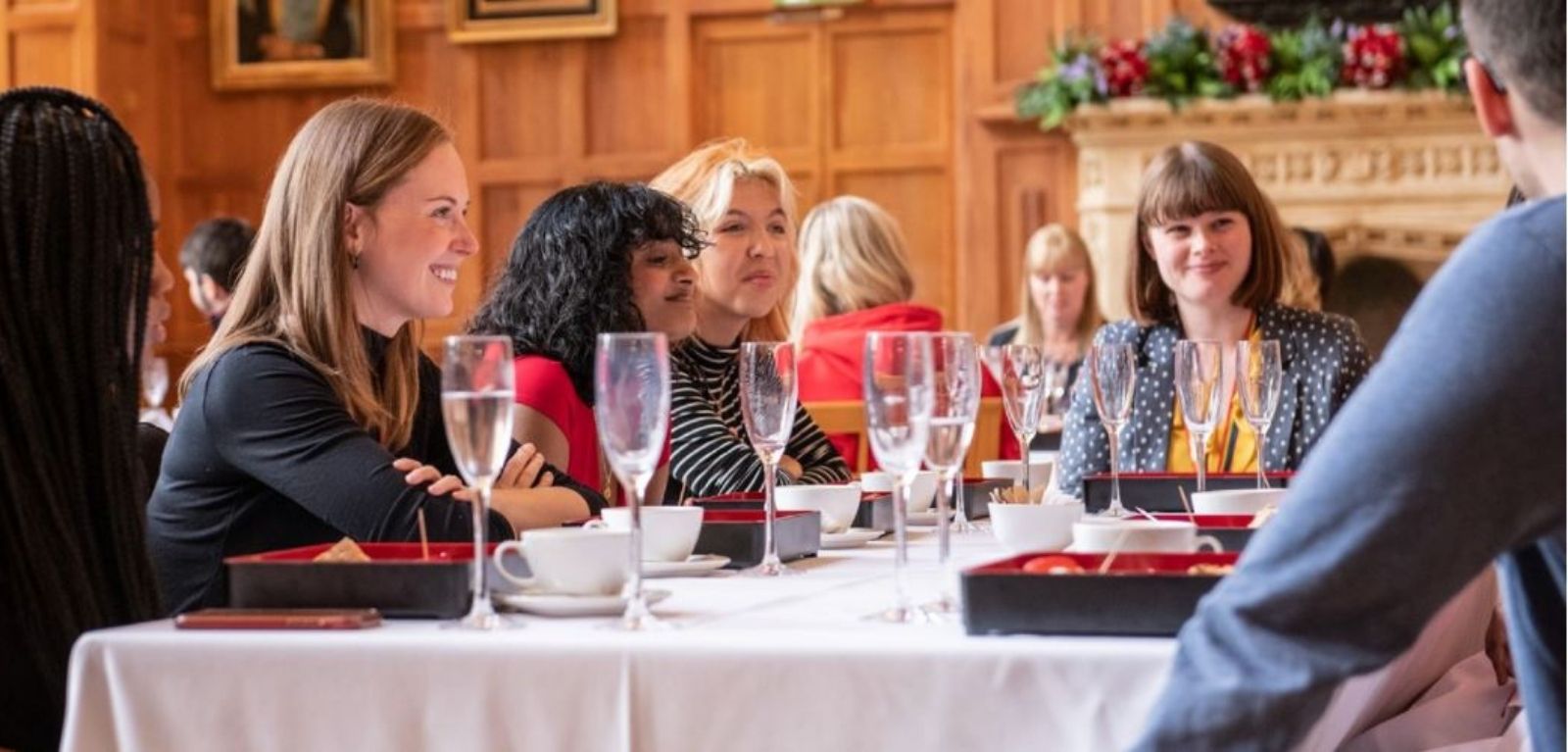 Students from George Washington University (GWU) will spend the first semester of the University academic year as part of the innovative Global Bachelor's Program in Peace and Conflict Studies.
The second and largest cohort of 'Global Bachelors' students to Queen's – with 34 study abroad and 3 exchange students – arrived in Belfast on Sunday 29th August. Over the next fortnight a series of drop in sessions, tours, and social events has been organised as part of their induction to life in Northern Ireland and studying at Queen's.
Speaking about the initiative, Anya O'Connor, Senior International Officer (North America) said:
"We are absolutely delighted to welcome another group of GWU students to Belfast and to Northern Ireland.
"At Queen's our latest visitors will learn directly from world-leading scholars in their fields and take advantage of the wonderful city of Belfast as a base from which to examine conflict, peace and reconciliation both here in Northern Ireland and across the world.
"In semester two, Belmont University of Nashville in Tennessee will also be sending a group of 'Global Honours' students to Northern Ireland. Cumulatively, this will represent our largest study abroad intake from the USA for many years and is testament to the growing institutional partnerships that have been developed."
The George Washington University Global Bachelor's Program gives GWU students the opportunity to study in either Shanghai, China or in Belfast, during their sophomore (second) year. It is led by a committee of representatives from the GWU Office of International Programs, Columbian College, the Elliott School, the School of Business, the Center for Career Services, the Center for Undergraduate Research & Fellowships, and the Office for Study Abroad.
Affording 'motivated students' a chance to 'coordinate their experience within their schools with an eye towards not just study abroad but their graduate study or career beyond GW', the GWU website outlines the experience which the incoming cohort can expect, stating: 'Students will live in dorms on the Queen's campus in Belfast, a vibrant and growing city and currently the number one spot in growth of visitors in Europe.'
Participants will spend the semester at the School of History, Anthropology, Philosophy and Politics studying global conflicts and the paths that societies can take towards peaceful resolutions.
A bespoke module will introduce the students to these themes through the Northern Ireland conflict and peace process while a series of class visits, field trips and panel discussions will provide them with a unique opportunity to explore conflict and peace building across Northern Ireland and hear first-hand the multiple perspectives of those involved.
After their time at Queen's each student will go on to take two other semesters abroad in different countries of their choosing.
For more on the Global Bachelor's Program / GWU visit Queen's Faculty of Arts, Humanities and Social Sciences website.
Media enquiries to Queen's University Belfast Communications Officer.