Welcome to the Maths Academy
Mathematics is the language that brings science and engineering to life and has resulted in a world full of invention. But, as with any language, there's always more to explore and sometimes you just need a little bit of help to clear up the translation.
That's where the Maths Academy comes in, created by the Faculty of Engineering & Physical Sciences (EPS) at Queen's University and led by Prof Adele Marshall, Director of the Maths Academy, we're here to inspire and enable students and staff across the University to discover and develop their mathematical confidence and ability by maximising their understanding and skills. We also aim to support and encourage younger pre-university pupils to continue their maths study by showcasing the importance and enjoyment of maths.
Who We Support
Mathematics underpins all of our disciplines across the EPS Faculty and many programmes across the university. The Maths Academy aims to support our students and staff while additionally engaging with and supporting employers who require employees with mathematical skills.
The Maths Academy supports maths learning from early school years through the Maths QUBe initiative to undergraduate and postgraduate levels at our Maths and Statistics Helpdesk (MASH). The Maths Academy also delivers a range of support interventions to encourage, give and grow mathematics confidence in our first-year students whose programme requires maths knowledge.
We offer 1st year undergraduate students:
A new zero-cat, non-graded canvas module (EPS1999) which offers diagnostic tests/self-test quizzes appropriate to the A level Mathematics curriculum with workable solutions provided to help build students knowledge. There are also GCSE level tests for those programmes with GCSE maths entry requirements. Most 1st-year students will automatically be enrolled on this module. If you do not have access but would like access please contact maths@qub.ac.uk. The diagnostic test topic areas focus on pure maths, statistics and mechanics. Link to the module here.
Also contained within the module is a suite of maths resources that cover all areas of the A level and GCSE curriculum which students can use for self-study. There are a range of resources in various formats including QUB author specific content, interactive, videos and text-based to cater to all students' methods of learning.
Maths focussed events and activities. Details of upcoming events will be promoted to students via the canvas module and through MS Teams.
Expansion of the Maths & Stats Helpdesk (MASH). Previously only available to EPS students, from 2022 the Maths Academy is now making the service available to all UG and PG students across the university.
The Aims of the Maths Academy
To support students and staff in building mathematics and statistics skills which enhance their study and research in science and engineering
Build on relationships with employers, who have identified proficiency in mathematics skills as being vital to the success of their businesses
Enhance Engagement with the broader community
To receive occasional emails about general news, initiatives and events from the Maths Academy please sign up here 
How We Can Help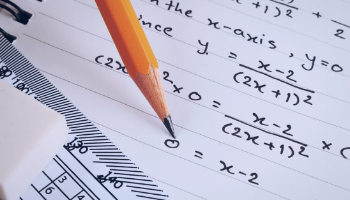 Maths and Stats Helpdesk
Confused by a particular topic, stuck on a problem, or just want to build Maths confidence? We offer students across the university free, 1-1 sessions with experts.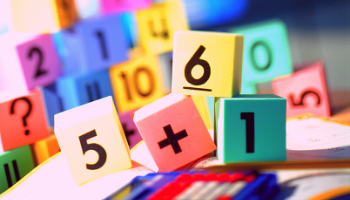 Maths QUBe
Maths QUBe is a free programme of maths activities and videos for primary school children designed to demonstrate the importance of maths in our everyday lives in an engaging and fun way.
Where to Find Us
The Maths Academy is part of the Faculty of Engineering and Physical Sciences, Queen's University Belfast.