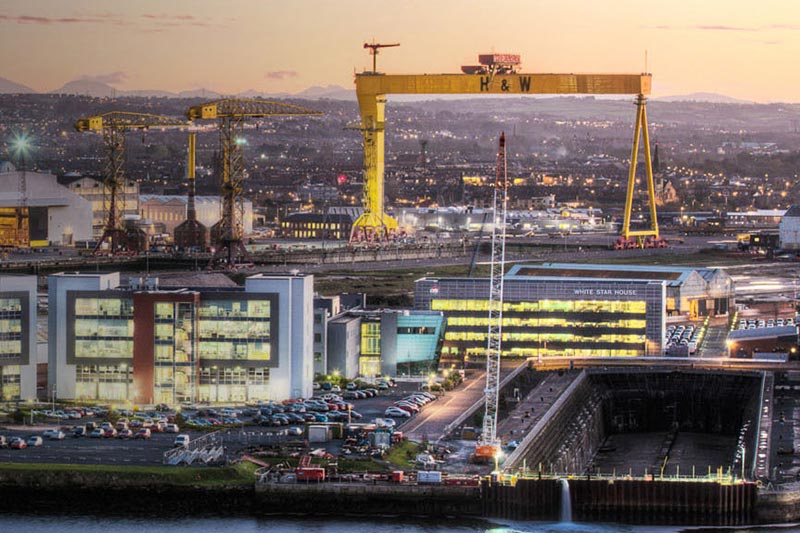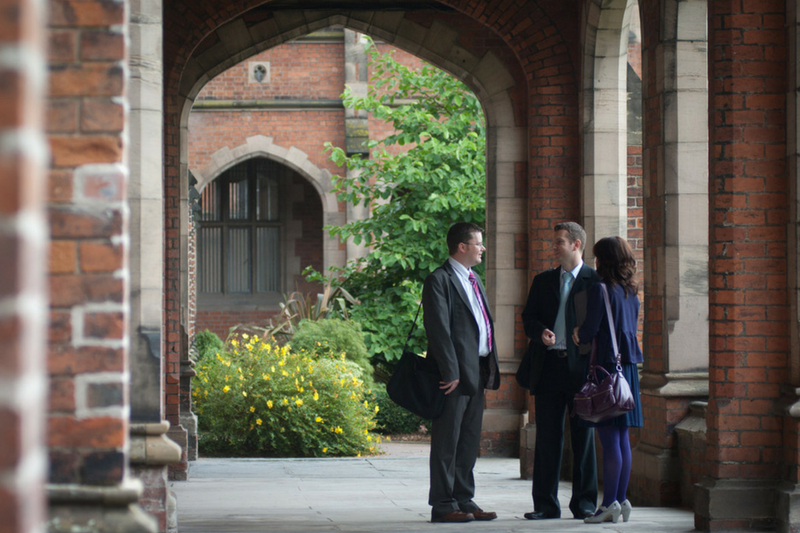 AN ENTREPRENEURIAL ECONOMY
Innovation is transforming Northern Ireland into one of Europe's most entrepreneurial economies.
Belfast has become a home for global multinationals and a magnet for foreign investors.
Meet Belfast's leading tech investors.
ENDLESS OPPORTUNITIES
Queen's alumni are leading three of the top ten companies in Northern Ireland.
The fact that Queen's alumni are in these leading roles- including Sara Venning from NI Water, Michael Ryan from Bombardier and Graeme Thompson from Schrader – is an indication of the scope of opportunity available here.
See our Student Guide for 5 reasons why Belfast is the perfect city to make your way in the world.
HOME TO THE WORLD'S BIGGEST COMPANIES
The second most successful city in the UK (after London) for attracting US trade.
There are almost 900 international companies located in Northern Ireland, making Belfast the second most successful city in the UK (after London) for attracting US trade.
Belfast is also one of Europe's top 10 small cities for Foreign Direct Investment strategy (Financial Times, FDI European Cities of the Future, 2018).
THE NEW SILICON VALLEY
With infosec rapidly expanding in the city, Belfast is set to be a global innovation hub for cybersecurity.
There are more than 5,000 jobs on the horizon for cybersecurity in Belfast. Nowhere is this more evident than at Catalyst Inc, the city's next-gen science park. By 2025, the information and communication sector is expected to explode by 63% creating over 13,000 new jobs, while a further 16,000 will be created in the science and tech field.
Queen's is also the home of ECIT - The Institute of Electronics, Communications and Information Technology.
ECIT, launched in 2004, is a unique research and innovation campus home to almost 200 people, including academics, students, engineers and business development staff.
They work closely with world-leading companies and entrepreneurs, taking a business focussed and entrepreneurial approach to research.
ECIT is also host to the award-winning UK national Innovation & Knowledge Centre for cyber security, The Centre for Secure Information Technologies (CSIT).
ECIT also houses The Centre for Wireless Innovation which is redefining wireless communication and sensing systems and The Centre for Data Science and Scalable Computing which is addressing the challenges relevant to the big data phenomenon.
Read Stuart's blogs about his experiences of doing a Phd in Cyber Security at ECIT:
Read more about Inside Belfast's Silicon Valley: Catalyst Inc Science Park
Read More