Jean's scholarship gift to Dearbhile
A diverse range of applications were received in January 2020 for the Jean Crawford Cochrane Scholarship Award, with the panel eventually deciding on Dearbhile Livingstone from Belfast as the successful applicant.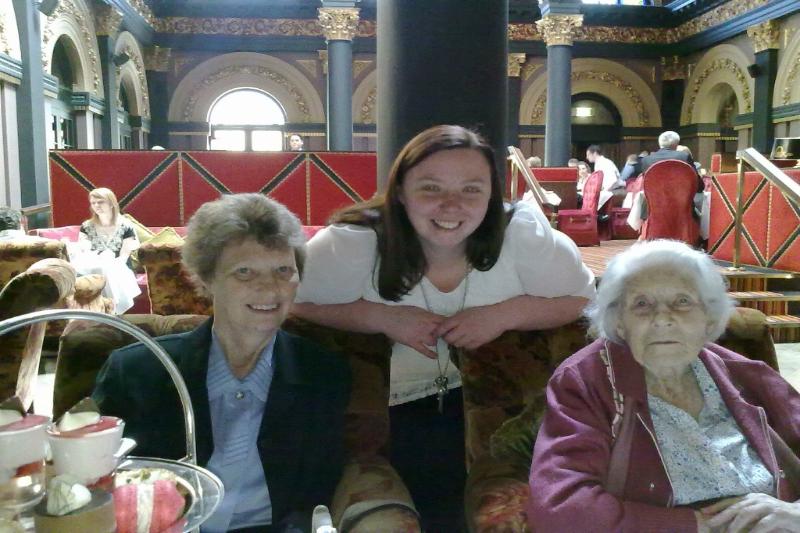 When initially studying for her undergraduate degree Dearbhile had to withdraw in her second year to look after her ailing father. Now, six years later and with the help of the Scholarship, she plans to return to full-time education to complete her studies.
The Jean Crawford Cochrane Scholarship, which was launched in 2016 to support an undergraduate student over three or four years (depending on the recipient's degree pathway), is worth approximately £1,500 per annum.
The Scholarship, which was set up in memory of Jean Crawford Cochrane by Frances Carpenter – a close family friend and executrix of her estate – through a deed of variation of Jean's will. It seeks to encourage women to further their education through an undergraduate degree course at Queen's and provides an opportunity which may have been previously unavailable to them, due to financial constraints.
Dearbhile told Queen's that she is keen to take her Psychology studies further. "With my undergraduate degree under my belt, I would like to pursue a Master's degree in Forensic Psychology and subsequently work within the court and prison system.
"Young people are all too often stuck in a vicious cycle of offending and reoffending which in my opinion, is down to a lack of psychological support in the rehabilitation process.
"This often leads to mental health issues further down the line and more anti-social behaviour.
"The Scholarship will aid greatly in my education and career. The extra income will ease pressure on me to cover the cost of books and rent.
"I believe I can make a difference, particularly in under-privileged areas of Northern Ireland where I have witnessed first-hand the impact of crime, drug abuse and lack of mental health support."
Educated at Trinity College in Dublin, Jean Crawford Cochrane (pictured inset above) subsequently lived in Northern Ireland, where she was a member of Queen's Women Graduates, regularly attending meetings and events. A passionate supporter of women's education, it was a subject area which she pursued throughout her own career – as a teacher, head teacher and representative of the National Association of Head Teachers.
The terms of the Scholarship give preference to women coming from the post-primary education system in Northern Ireland with a household income of less than £20,000 (approx.), who have been offered a place on the first year of a full-time undergraduate degree course at Queen's.
The inaugural recipient, Seanna Turner, graduated last summer with a degree in Social Work and hopes to use her qualification to help those from disadvantaged backgrounds.
If you are interested in setting up an award like Jean's through a gift in your will, please contact Queen's Legacy Manager Susan Wilson, who will be happy to answer any questions you may have.