Write your free personalised will and leave a gift in your will today
The Development and Alumni Office at Queen's has teamed up with Bequeathed, a free will writing service, to make it as easy as possible to leave your legacy gift to Queen's and make a difference.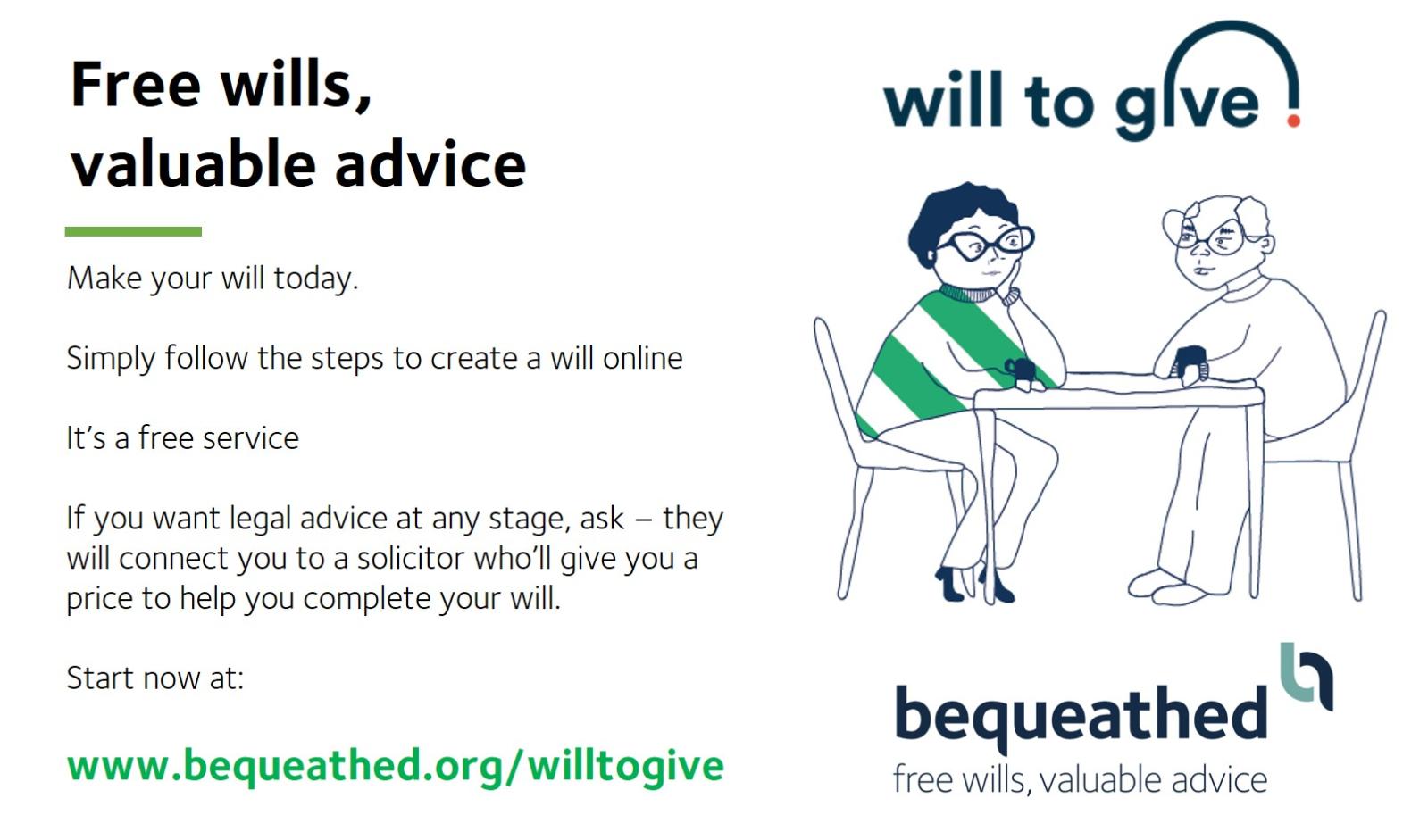 Legacy gifts fund life-changing research and education at Queen's. Have you ever considered leaving a gift in your will? Legacy gifts fund vital cancer research, education, COVID-19 research and response, and more at Queen's University. However, most people find it difficult or time-consuming to write a will. We've teamed up with Bequeathed, a free online will writing service in the UK to make it as easy as possible to leave a gift.
Bequeathed works with over 90+ charities throughout England, Wales and Northern Ireland. Their team of legal experts are on-hand to help you get started and a local firm of solicitors check your will to make sure everything looks right. You'll also be able to pledge your gift to Queen's University and make a life-changing gift in your will.
Susan Wilson, Legacy Officer at Queen's:
Legacy gifts enable Queen's to embark on the latest medical research and fight COVID-19. In 2019, the late Alexander Leckey left an unrestricted legacy gift to the University. His generous gift enabled a team of researchers at Queen's University Belfast to initiate a leading-edge research project to investigate how COVID-19 affects children. In collaboration with Public Health England, researchers tracked 300 to 500 children of healthcare workers from across the UK over a period of six months. Without this legacy gift, Queen's University could not advance their research and do their part to fight COVID-19.
Bequeathed is a fantastic way to start your will at any stage in life and the process is easy and simple. Once you attend your short online interview, Bequeathed will arrange a 30 minute interview with a legal firm who will help you create your will. Finally, the legal firm sends you your free will. Just sign it in front of witnesses and return to the firm for free secure storage.
Start writing your will today at www.bequeathed.org/willtogive