Legacy brochure
Thank you for your interest in supporting the work of Queen's University through a gift in your will.
Attached below is our legacy brochure, providing information on areas of support, the wording of a gift, tax issues and details of our registered charity number.
Codicil
If you already have a will, it is easy to include a legacy gift to Queen's by completing a codicil form, which should be stored alongside your existing will.
Attached below is a template codicil form.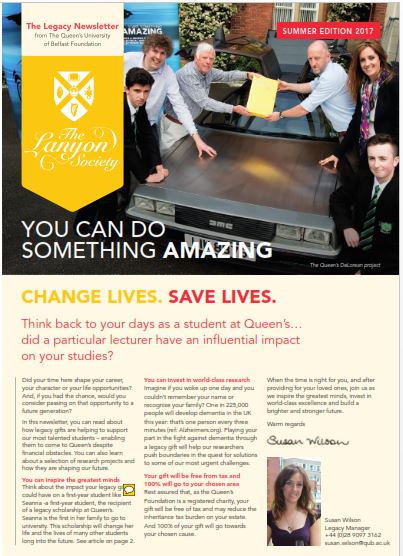 Summer 2017
You can do something amazing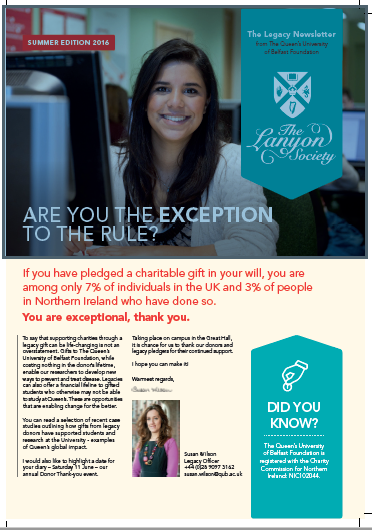 Summer 2016
Are you the exception to the rule?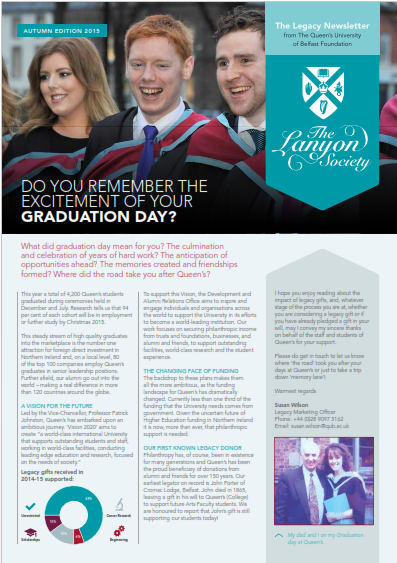 Winter 2015
Do you Remember the excitement of your graduation day?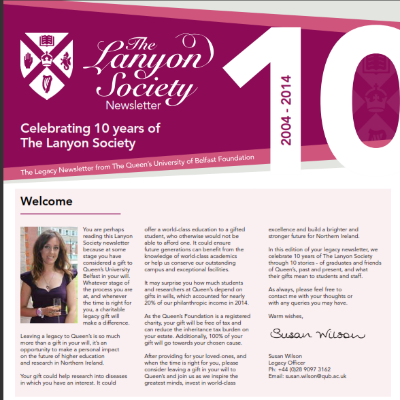 Winter 2014
Celebrating 10 years of the Lanyon Society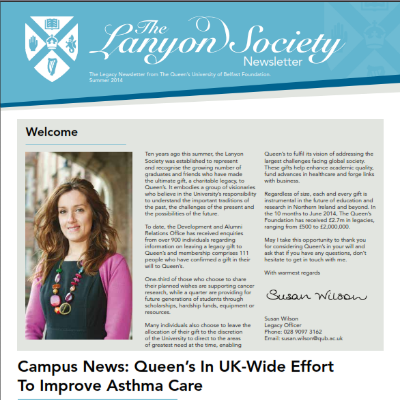 Summer 2014
Campus News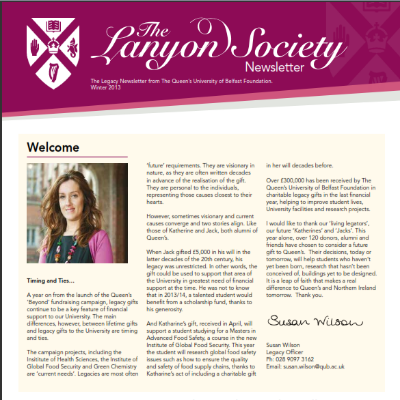 Winter 2013
New President and Vice Chancellor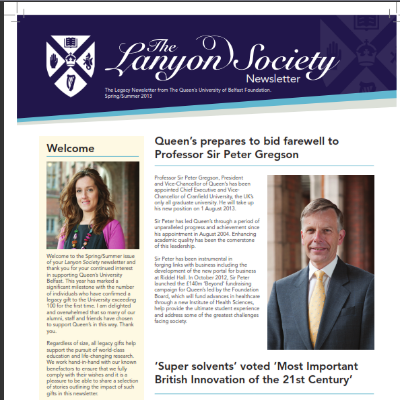 Summer 2013
Farewell to Sir Peter Gregson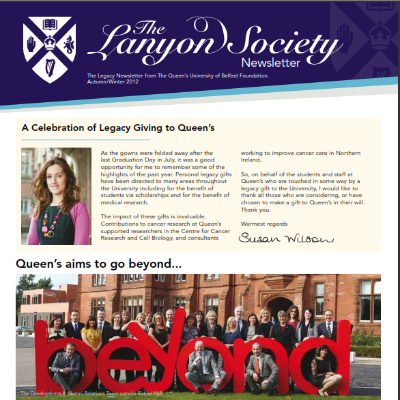 Winter 2012
Queen's aims to go beyond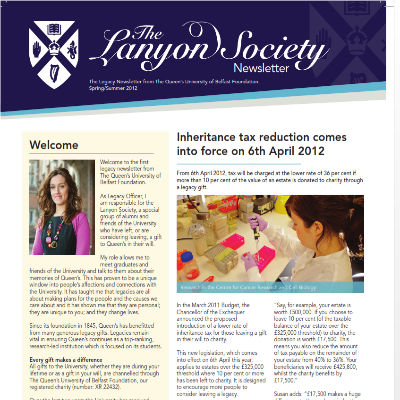 Summer 2012
The first newsletter from the foundation